The Majestic Theater
Presents the Steve Martin Musical
"BRIGHT STAR"
Music, Book & Story by Steve Martin
Music, Lyrics & Story by Edie Brickell
Majestic Theater, 131 Elm Street, West Springfield, MA 01089
Performances:
September 7, 2023 through October 15, 2023
(Contact Box Office for Exact Times)
Tickets can be purchased at the box office or by phone at # 413-747-7797.
BECOME A 26th SEASON SUBSCRIBER
Download and Print Subscription Form
COVID 19 PROTOCOLS
Contact Venue for Most Updated COVID-19 Safety Protocols and Information.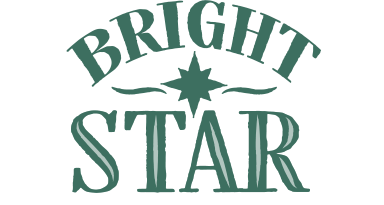 ABOUT THE SHOW
"BRIGHT STAR" is a musical that takes its audience on an uplifting journey through the heart of the Blue Ridge Mountains.
With an award-winning bluegrass score by Steve Martin and Edie Brickell, it's a story of love, loss and redemption set against the backdrop of the 1920s and 1940s American South.
When literary editor Alice Murphy meets a young soldier just home from World War II, he awakens her longing for the child she once lost.
Haunted by their unique connection, Alice sets out on a journey to understand her past — and what she finds has the power to transform both of their lives.
With its soaring ballads, upbeat bluegrass numbers and Steve Martin's smart and funny dialogue, "BRIGHT STAR" is the perfect way to open our 26th season!

ABOUT THE MAJESTIC THEATER
Locally-produced professional live theater since 1997. Before it was a live theater, local residents may remember the Majestic Theater as a movie house. It has since been renovated and reimagined to bring live performances to the West Springfield area, giving local performance and technical artists the opportunity to thrive. Every season at the Majestic consists of five productions (including at least one musical) featuring local actors. In addition to the subscription season, the summer includes children's theater, concerts, plays, open mic nights, and improvisational comedy shows. Recently named the best place to see live theater in the Pioneer Valley in the Valley Advocate Readers' Poll, the Majestic continues to offer great theater thanks to the support and generosity of its 4200+ subscribers.
Majestic Theater
131 Elm Street
West Springfield, MA 01089
# 413-747-7797