SpeakEasy Stage Company of Boston
Presents
"BLKS"
BLKS By Aziza Barnes
Directed by Tonasia Jones
New England Premiere!
Performances:
Oct. 29 – Nov. 20, 2021
(TIMES TBA)
Roberts Studio Theatre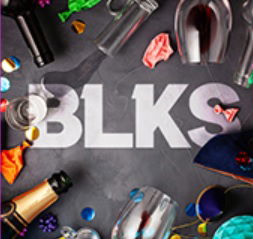 Best Play – 2020 Inaugural Antonyo Award, presented by Broadway Black!
"Raw, blistering, hilarious, and engaging" (Chicago Sun-Times), BLKS follows three twenty-something black women trying to find intimacy and purpose in a city that doesn't seem to care about them.
In the wake of a serious health scare, Octavia recruits her besties June and Imani to join her for one last epic night on the town.
But as the evening unfolds, a string of increasingly wild adventures tests their friendship in this raucous comedy of misbehavior that explores the joy and anguish of growing up and out.
____________________________________________________________________________

SpeakEasy Stage Company is a non-profit theatre company located in the South End of Boston and is led by award-winning Producing Artistic Director Paul Daigneault. SpeakEasy was named the Pavilion Resident Theater for the Boston Center for the Arts in 2007 and produces 28 weeks of new plays and musicals each season at the Nancy and Ed Roberts Studio Theater in the Calderwood Pavilion at the Boston Center for the Arts.
Subscription Information: Subscriptions for SpeakEasy Stage Company's 2021-22 Season are now on sale. To purchase or for more information, call 617-933-8600 or go online to https://www.speakeasystage.com/Season31.
Patrons with subscription questions may also call Jim Torres or Evan Turissini at 617-482-3279 or write Jim at JimTorres@SpeakEasyStage.com.
Tickets to individual shows in SpeakEasy's 2021-22 Season are expected to go on sale in August.
Administrative Office
539 Tremont Street
Boston, MA 02116
617-482-3279 phone
617-482-3280 fax
info@speakeasystage.com
To Buy Tickets
Call 617-933-8600Visit bostontheatrescene.com