Worcester County Light Opera Company
Presents
"AN ACT OF GOD"
Written by David Javerbaum
Directed by Chuck Grigaitis
Cast Includes: Caitlin Sargent Lubelczyk (God); Eric Butler (Michael); Erik Gladwin (Gabriel)
Performances:
February 11, 12, 17, 18 & 19, 2022 at 7:30pm
and
February 13 & 20, 2022 at 2:00pm
(TIMES TBA)
WCLOC, Grandview Avenue Playhouse, Worcester, MA.
Phone # 508-753-4383
Email: admin@wcloc.org
Single tickets now on sale for: An Act of God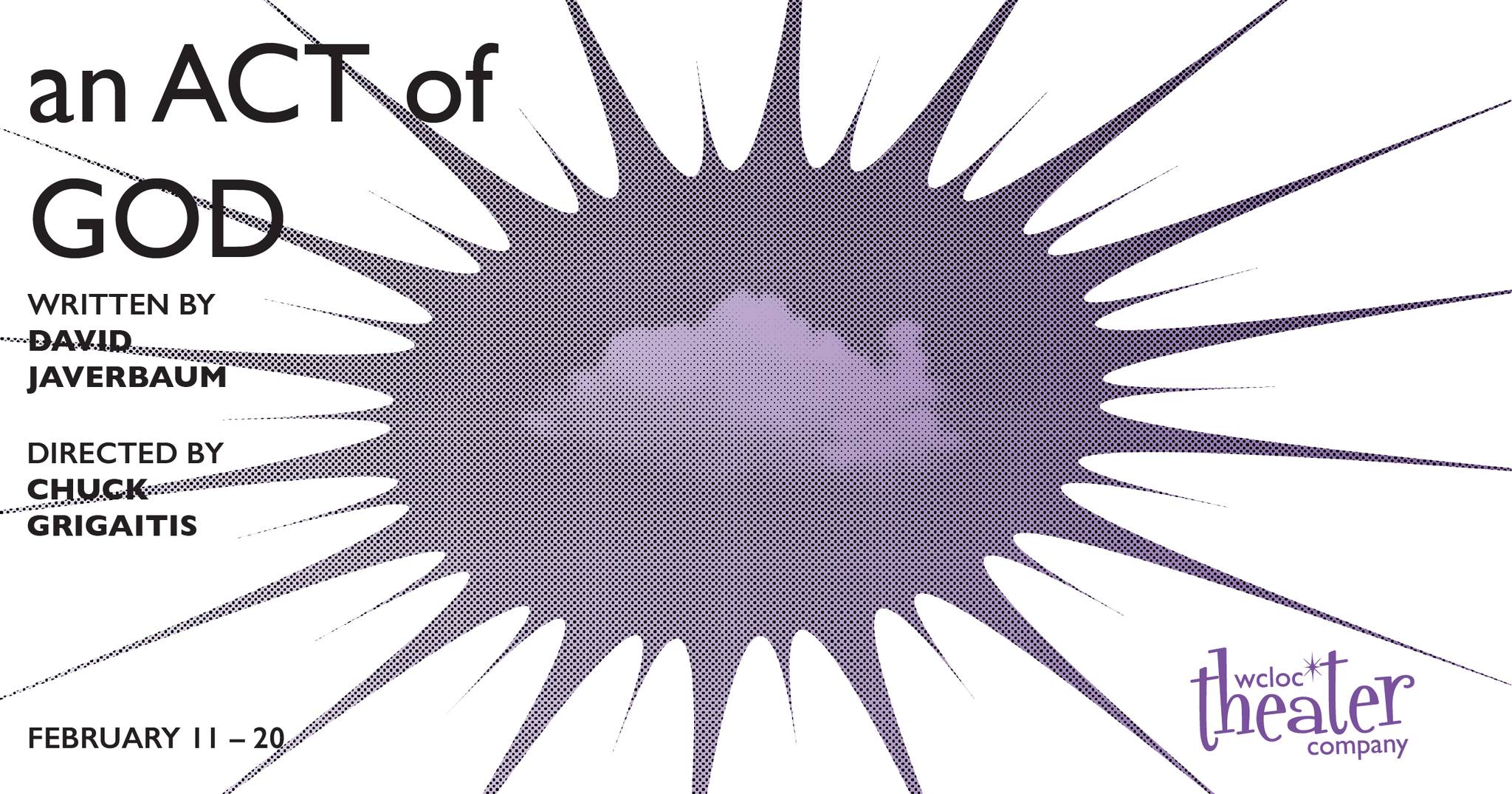 ABOUT THE SHOW
The One with the first and last word on everything has finally arrived to set the record straight.
After many millennia, and in just 90 minutes, God (assisted by His devoted angels) answers some of the deepest questions that have plagued mankind since Creation.
"Delivering a new and improved set of Commandments, as transcribed by the man we might call the Moses de nos jours, David Javerbaum, God is really killing it up there. How funny is the guy? He's Jon Stewart funny, plus Stephen Colbert funny." ~ The New York Times
COVID-19 PROTOCOL
Proof of vaccination and masks are required for all audience members in our Grandview Ave. Playhouse.
As we all know, this is a unique and difficult time in our community. Our first priority is the health and safety of our audiences, creatives, and volunteers. As we prepare for our 2021-2022 Season, the WCLOC Board of Governors will be requiring proof of vaccination and masks for all audience members at our Grandview Avenue Playhouse. Subscribe Today!
See all four WCLOC shows for only $75. And save $25 per subscription! Subscriptions are on sale now.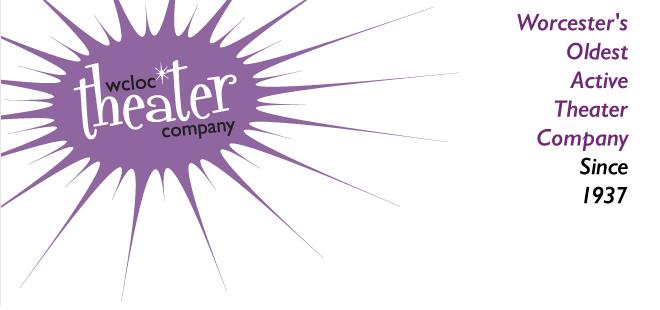 ABOUT WORCESTER COUNTY LIGHT OPERA COMPANY (WCLOC)
Founded in 1937, WCLOC Theater is Worcester's oldest active theater company. As a local, non-profit community theater, we depend on the generosity of our members, patrons, subscribers, and donors to help forward the mission of our organization to entertain, inform, and nurture local artists and audiences through the production of high quality, affordable musicals, plays, and children's educational workshops. A donation to WCLOC allows us to continue to keep tickets affordable for local audiences, helps us maintain and make necessary improvements to our Clubhouse, and supports a full season of memorable theater and educational opportunities.
Worcester County Light Opera Company
PO Box 51
Worcester, MA 01613
508-753-4383
admin@wcloc.org