City on a Hill Arts
Presents
"AN ACT OF GOD"
Written by David Javerbaum
Directed by Rick Woods
Cast Includes: David Allen Prescott, Bethany Johnson, Debbie Moylan
First Parish Church, 923 Main Street, Fitchburg, MA.
Cabaret Style (BYOB) - limited seating - reservations required
Performances:
January 20, 21, 27 & 28, 2023 at 7:30pm

TICKETS:
FREE ADMISSION - DONATIONS ACCEPTED

Ticket reservations required: please visit our ticket page to reserve yours today!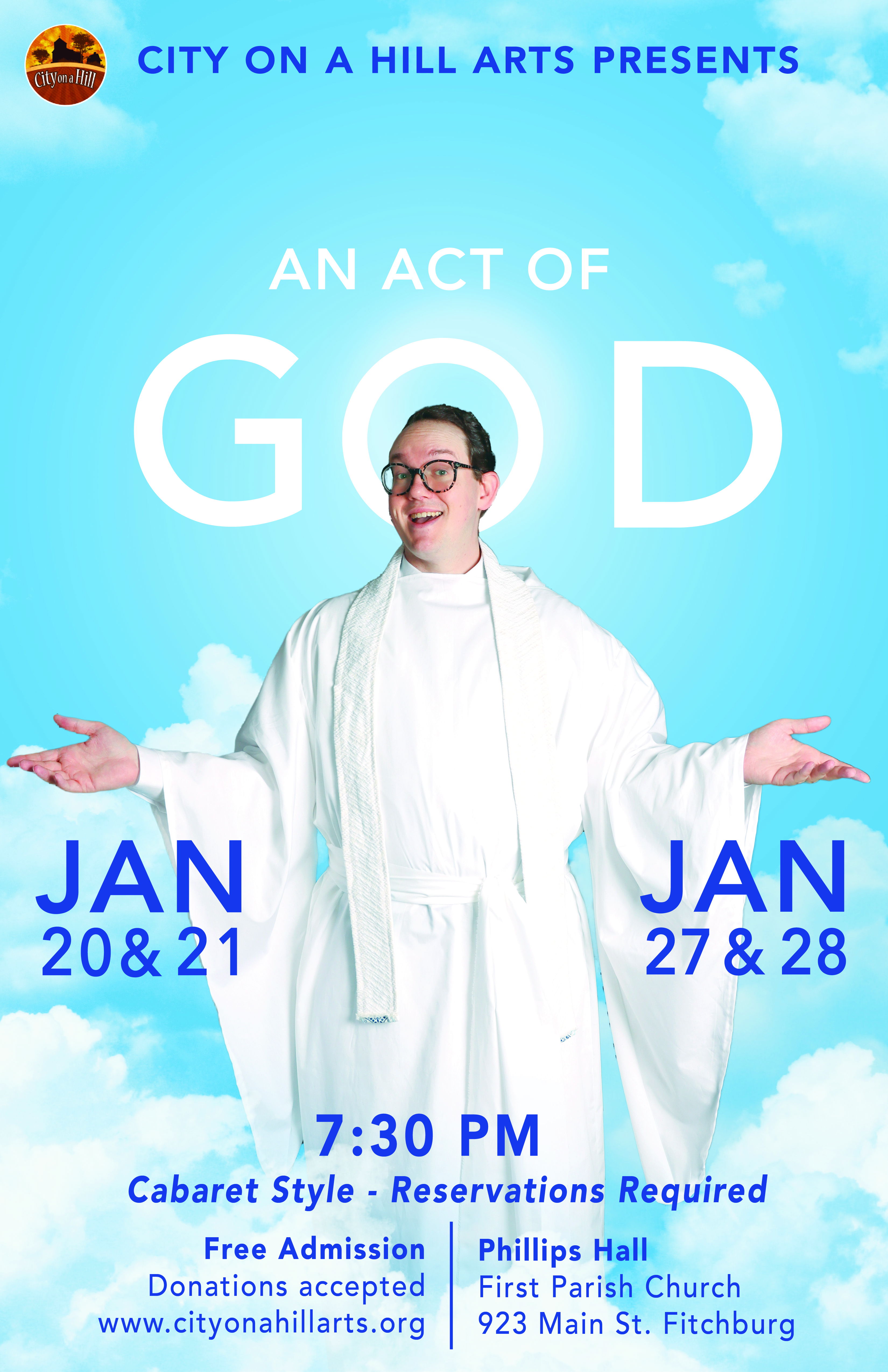 ABOUT THE SHOW
God is in the building - And He's setting the record straight.
Attend an audience with the Heavenly Father himself as he unravels some of the Bible's greatest mysteries and unveils his revised Commandments for a growing and evolving humankind.
This 90 minute conversation with the Almighty is a laugh-a-minute comedy brought to you by David Javerbaum, an acclaimed humorist and long-time writer for "The Daily Show with John Stewart."
This ain't your grandma's Jehovah!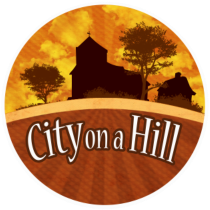 ABOUT CITY ON A HILL ARTS
City on a Hill (COH) is a community-focused, multidisciplinary ministry for the development and production of artistic expressions that foster consideration of and critical engagement with our culture, the arts and matters of faith. COH was established to promote the development of God-given talent, to engage culture through creative means, and to foster deeply spiritual responses, all the while bringing honor to God through artistic perspectives.
CITY ON A HILL (OFFICE)
70 Foster Road
Ashby, MA 01431
# 978-906-5081
director@cityonahillarts.org