Dramatically Incorrect Theater Group and Dance Company
Presents
"ALMOST, MAINE"
Directed by Bailey Gleason
Stage Managed by Ryan Belanger
Production Assistant - Katharine Edel
Producer - Paul Gymziak
Marketing - Danielle Sampson
Cast Includes:
Pete - Nadia Robertson; Ginette - Victoria Rousseau; East - Steve Gemma/Richard Griffiths; Glory - Kate Thompson; Jimmy - Peter Carranza; Sandrine - Katie Wiitala; Waitress & Suzette - Sammi Soprano; Steve - Connor Forbes; Marvalyn - Casey Moore; Lendall - Mic Godin; Gayle - Gabi Homonoff; Randy - Steve Gemma; Chad - Paul Gymziak; Deena - Julie Matthews; Shelly & Swing u/s - Josyvins Thelusma; Phil - Aaron Thomas; Marci - Christina Bontempo; Daniel - Joshua Benham; Hope - Samantha Foti; Dave - Richard Griffiths/Paul Gymziak; Rhonda - Melinda Beliveau
Performances:
December 9 & 10, 2022 at 7:30pm
December 11, 2022 at 1:30pm
Presented at The Loft Theatre, 9 Central Street, Lowell, MA. 01852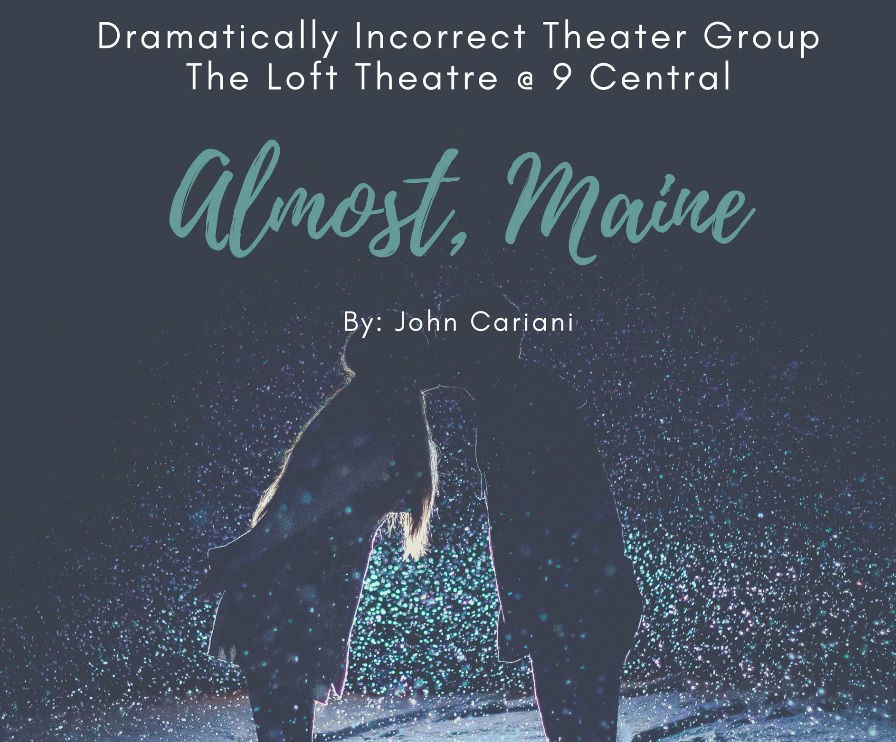 ABOUT THE SHOW
A woman carries her heart, broken into nineteen pieces, in a small paper bag.
A man shrinks to half his former size, after losing hope in love.
A couple keep the love they have given each other in large red bags, or compress the mass into the size of a diamond.
These playful and surreal experiences are commonplace in the world of John Cariani's "ALMOST, MAINE" where on one deeply cold and magical Midwinter Night, the citizens of Almost -- not organized enough for a town, too populated for a wilderness -- experience the life-altering power of the human heart.
Relationships end, begin, or change beyond recognition, as strangers become friends, friends become lovers, and lovers turn into strangers.
Propelled by the mystical energy of the aurora borealis and populated with characters who are humorous, plain-spoken, thoughtful, and sincere, "ALMOST, MAINE"is a series of loosely connected tales about love, each with a compelling couple at its center, each with its own touch of sorcery.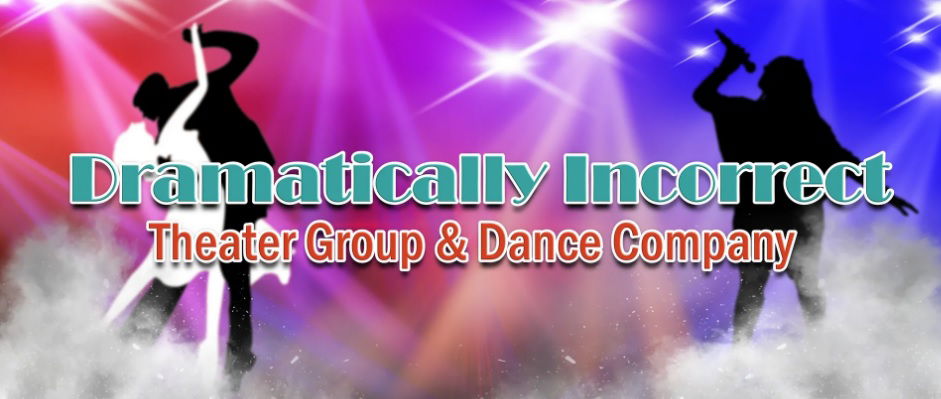 ABOUT DRAMATICALLY INCORRECT THEATER GROUP AND DANCE COMPANY
Dramatically Incorrect Theater Group & Dance Company promotes young and old artists through good amateur community theater productions, while maintaining the dignity and standards of the theater community. Dramatically Incorrect nurtures and encourages all artists and provides a space where they can thrive, grow, take risks and make bold choices. We do not turn away students or participants due to their inability to pay. We are here to encourage, enliven and support our community.
www.ditgdc.org