Worcester Count Light Opera Company
Presents Arthur Miller's
"ALL MY SONS"
Written by Arthur Miller
Grandview Ave. Playhouse, 21 Grandview Avenue, Worcester, MA.
Performances:
October 13, 2023 through October 22, 2023
(Contact Box Office for Exact Times)
TICKETS:
508-753-4383 or visit admin@wcloc.org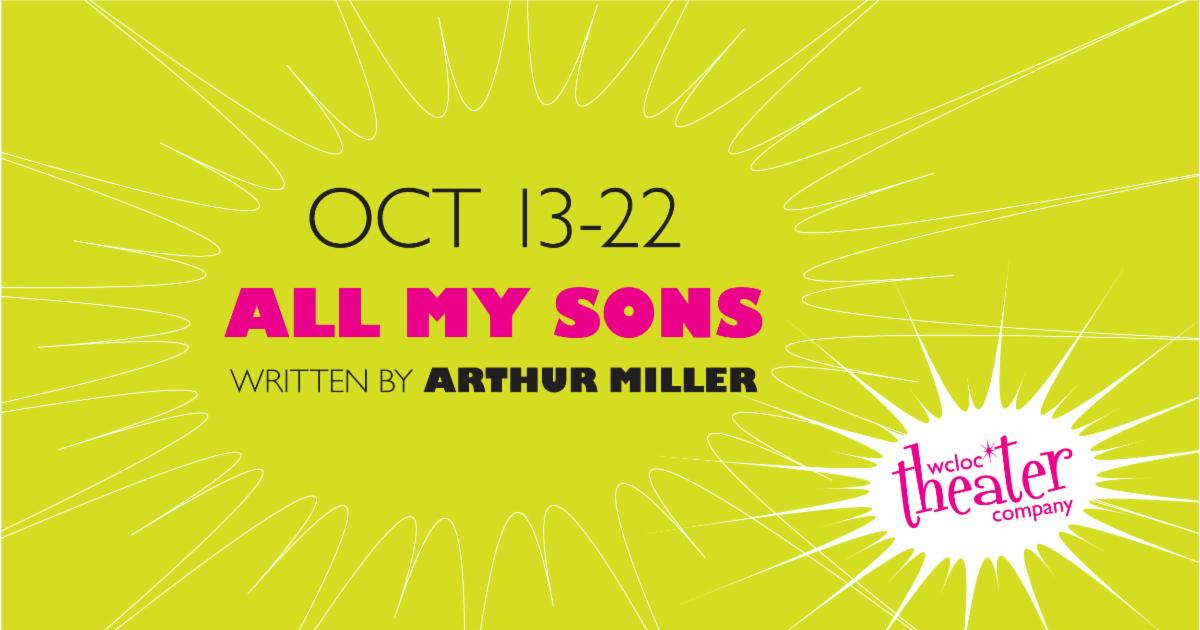 ABOUT THE SHOW
In the aftermath of WWII, the Keller family struggles to stay intact and to fight for their future when a long-hidden secret threatens to emerge—forcing them to reckon with greed, denial, repentance, and post-war disenchantment across generations.
In 1947, Arthur Miller exploded onto Broadway with his first major work, "ALL MY SONS," winning both the New York Drama Critics' Circle Award for Best New Play and the Tony for Best Author.
The play introduced themes that would preoccupy Miller throughout his career: the relationships between fathers and sons and the conflict between business and personal ethics.
Joe Keller and Steve Deever, partners in a machine shop during World War II, turned out defective airplane parts, causing the deaths of many men. Deever was sent to prison while Keller escaped punishment and went back to business, making himself very wealthy in the ensuing years.
A love affair between Keller's son, Chris, and Ann Deever, Steve's daughter; the bitterness of George Deever, who returns from the war to find his father in prison and his father's partner free; and the reaction of Chris Keller to his father's guilt escalate toward a climax of electrifying intensity in this classic American tragedy.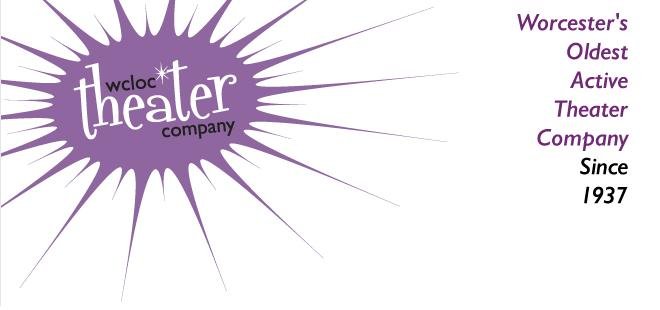 ABOUT WORCESTER COUNTY LIGHT OPERA COMPANY (WCLOC)
Founded in 1937, WCLOC is Worcester's oldest active theater company. As a local, non-profit community theater, we depend on the generosity of our members, patrons, subscribers, and donors to help forward the mission of our organization to entertain, inform, and nurture local artists and audiences through the production of high quality, affordable musicals, plays, and children's educational workshops. A donation to WCLOC allows us to continue to keep tickets affordable for local audiences, helps us maintain and make necessary improvements to our Clubhouse, and supports a full season of memorable theater and educational opportunities.
Worcester County Light Opera Company
PO Box 51
Worcester, MA 01613
508-753-4383
admin@wcloc.org