New Players Theatre Guild
Presents
"A SHOT IN THE DARK"
A Comedy in Three Acts
Written by Marcel Achard ("L'Idiote"), Adapted by Harry Kurnitz
Directed by Bob Healy
Cast Includes: Paul - David Vaillette; Morestan - Charles Amaral; Lablache - Joel Priest; Antounette - Jennifer Knight; Josefa - Hadley Crane; Dominique - Chelsey Patriss; Benjamin - Bruce Lucier.
All performances are at the New Players Theatre Guild Center for the Performing Arts, 15 Rollstone Street, Fitchburg, MA.
Performance Dates:
March 3, 4, 10 & 11, 2023 at 7:30pm
March 5 & 12, 2023 at 2:00pm
MORE INFO AND TICKETS:
Phone # 978-345-6570
nptg.org@gmail.com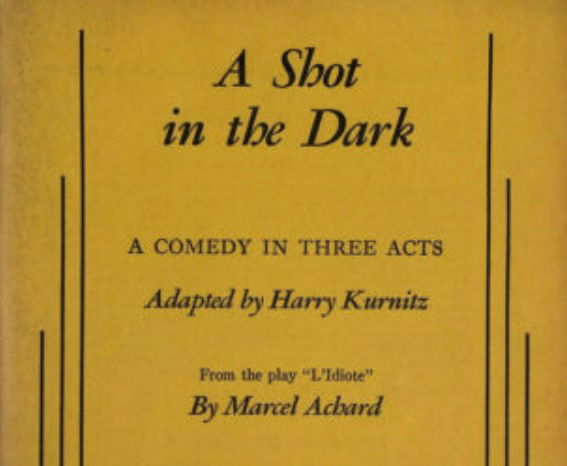 On Broadway, Julie Harris played the good hearted and guileless child of nature who is hauled before the magistrate on a charge of murder, having been found unconscious, nude, and clutching a gun, with her lover dead beside her.
What is most shocking to the magistrate is the complete frankness with which she describes her life as a parlor maid and her affairs with both the dead chauffeur and her aristocratic employer.
She is so ingenious that the magistrate, at the risk of his juridical neck, decides that she could not have committed the murder.
The investigation expands to include both the aristocratic employer, who cannot answer yes or no in less than a paragraph and whose own polysyllables make him yawn, and his wife who descended in direct line from Attilla the Hun and looks it.
She has been having an affair with her husband's best friend.
The magistrate finds the right culprit and the open hearted little parlor maid offers herself to him as a present.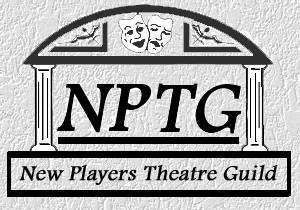 ABOUT NEW PLAYERS THEATRE GUILD
New Players Theatre Guild's goal is to foster and promote an active interest in community theater. It is a not-for-profit organization dedicated to encouraging people of all ages to participate in the joy of creating quality theater for the Montachusett area audiences. NPTG presents small to medium-scale musical productions and musical reviews for the public as well as straight plays. New Players Theatre Guild was founded in 1975 and varies in membership size, but has, at times grown to a membership of over 120 people. The group is managed by a Board of Directors, elected yearly by the membership, as well as several committees that carry out the various activities of the organization.
New Players Theatre Guild
15 Rollstone Street
Fitchburg, MA.
978-345-6570