The Lyric Stage
Presents
"A GENTLEMAN'S GUIDE TO LOVE AND MURDER"
Presented by the Lyric Stage Company of Boston, 140 Clarendon Street, Boston, MA 02116.
Performances: May 15, 22 & 29, June 5, 12 & 19 at 8:00pm; May 16, 23 & 30, June 6, 13 & 20 at 3:00pm and 8:00pm; May 17 & June 14 at 3:00pm; May 20 & June 3 at 2:00pm and 7:30pm; May 24 & 31, June 7 & 21 at 3:00pm; May 21, 27 & 28, June 4, 10, 11, 17 & 18 at 7:30pm.
For ticket pricing and reservations contact the Box Office at 617-585-5678 or via email at boxoffice@lyricstage.com
Book and lyrics by Robert L. Freedman. Music and lyrics by Steven Lutvak. Directed by Spiro Veloudos. Music Direction and Piano by Matthew Stern. Choreographed by Rachel Bertone.
Cast Includes: Neil A. Casey, Aimee Doherty, Jennifer Ellis, Heather Gallagher, Kathryn McKellar, Karen Murphy, Todd McNeel, Brad Peloquin, Pier Lamia Porter, Robert St. Laurence, Jared Troilo.
BRIEF DESCRIPTION:
This Tony Award-winning Best Musical follows the hilarious adventures of Monty Navarro, eighth in line for an earldom in the lofty D'Ysquith family, as he sets out to speed up the line of succession by using a great deal of charm…and a dash of murder. Of course, all will be worth it if he can slay his way into Highhurst Castle. And what of love? Because murder isn't the only thing on Monty's mind.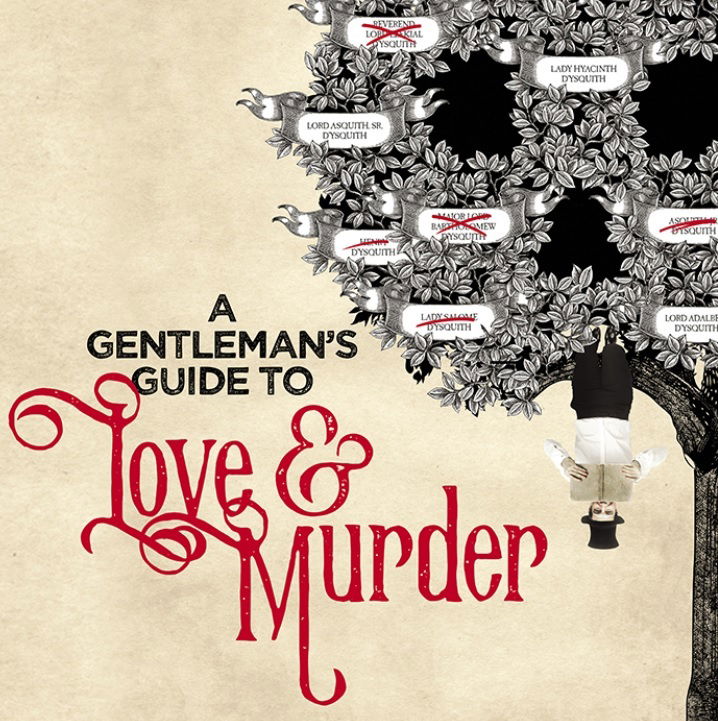 Scenic Design by Shelley Barish
Costume Design by Elisabetta Polito
Projection Design by Johnathan Carr
Lighting Design by Frank Meissner Jr.
Production Stage Manager: Robin Grady
Assistant Stage Manger: Nerys Powell
Props Artisan: Lauren Corcuera

Production sponsored by Sally & Richard Zeckhauser
Director Spiro Veloudos sponsored by Mary & Larry Shaw
Musical Director Matt Stern sponsored by Ron Sudol
Aimee Doherty sponsored by Paul & Liz Kastner



Our Mission
The Lyric Stage Company of Boston produces and presents live theatre in Greater Boston with an intimate approach that promotes inclusivity and connection. The Lyric Stage leads an effort to integrate live theater and theater education into the lives of all residents of greater Boston.