Worcester County Light Opera Company (WCLOC)
Presents
"A Comedy of Tenors"
Written by Ken Ludwig
Directed by Virginia Byrne
Performances:
December 3 through December 12, 2021
(TIMES TBA)
WCLOC, Grandview Avenue Playhouse, Worcester, MA. Phone # 508-753-4383 Email: admin@wcloc.org
One hotel suite, four tenors, two wives, three girlfriends, and a soccer stadium filled with screaming fans.
What could possibly go wrong?
It's 1930s Paris and the stage is set for the concert of the century – as long as producer Henry Saunders can keep Italian superstar Tito Merelli and his hot-blooded wife, Maria, from causing runaway chaos.
Prepare for an uproarious ride, full of mistaken identities, bedroom hijinks, and madcap delight.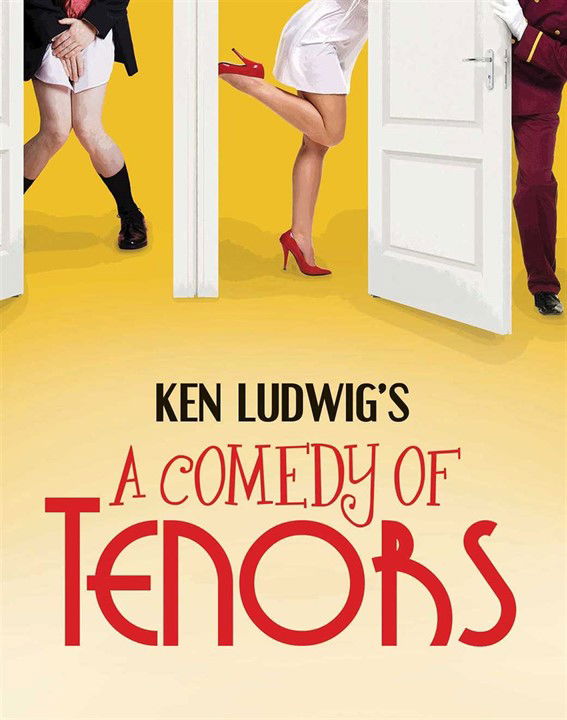 COVID-19 PROTOCOL
Proof of vaccination and masks are required for all audience members in our Grandview Ave. Playhouse.
As we all know, this is a unique and difficult time in our community. Our first priority is the health and safety of our audiences, creatives, and volunteers. As we prepare for our 2021-2022 Season, the WCLOC Board of Governors will be requiring proof of vaccination and masks for all audience members at our Grandview Avenue Playhouse.
Subscribe Today!
See all four WCLOC shows for only $75. And save $25 per subscription! Subscriptions are on sale now.
ABOUT WORCESTER COUNTY LIGHT OPERA COMPANY (WCLOC)
Founded in 1937, WCLOC Theater is Worcester's oldest active theater company. As a local, non-profit community theater, we depend on the generosity of our members, patrons, subscribers, and donors to help forward the mission of our organization to entertain, inform, and nurture local artists and audiences through the production of high quality, affordable musicals, plays, and children's educational workshops. A donation to WCLOC allows us to continue to keep tickets affordable for local audiences, helps us maintain and make necessary improvements to our Clubhouse, and supports a full season of memorable theater and educational opportunities.


Worcester County Light Opera Company


PO Box 51
Worcester, MA 01613
508-753-4383
admin@wcloc.org