The Company Theatre
Brings Scrooge to the South Shore
with its Signature Production of
"A CHRISTMAS CAROL"
Theatre's trademark tradition returns this holiday season
Directed by Zoe Bradford and Sally Ashton Forrest
Choreographed By Sally Ashton Forrest
Music Director Steve Bass.
The Company Theatre, 30 Accord Park Drive, Norwell, MA. 02061
November 26 through December 19, 2021
(Contact Box Office for Specific Times)
There are evening and matinée performances available. General admission tickets are $48. Premium seating available for $56.
PRESS RELEASE
The Company Theatre (TCT) is pleased to announce its countdown to Christmas has officially begun as the troupe invokes the Ghost of Christmas Yet to Come in preparation for its upcoming production of Charles Dickens' classic "A Christmas Carol."
The timeless tale of redemption has served as the Company's signature holiday production for more than 30 years.
The unforgettable story follows the miserly Ebenezer Scrooge on Christmas Eve as three spirits whisk him away on a journey through holiday memories of his past and glimpses into his future. In one haunted evening, Scrooge sees the error of his ways and repents just in time for a glorious Christmas morning.
The Company Theatre transforms into Dickens' village with its talented cast, charming storybook sets, ghostly special effects, and beautiful music.
Just like Dickens' novel, The Company Theatre's rendition continues to attract new audiences year after year.
The must-see show is directed by Zoe Bradford and Sally Ashton Forrest with music direction by Steve Bass.
"A Christmas Carol" is a masterpiece of storytelling and TCT prides itself on embracing the London of Charles Dickens' novel.
The production features ghostly thrills, festive street scenes, and a large cast of adults and youth from the South Shore and Greater Boston area.
Resident musical director Steve Bass has newly arranged and orchestrated the musical score, featuring beloved seasonal carols.
Attending the annual production has become tradition for many patrons and families for the holidays.
"A Christmas Carol" opens Friday, November 26, and runs through Sunday, December 19.
There are evening and matinée performances available. General admission tickets are $48. Premium seating available for $56.
For a complete list of showtimes, to purchase tickets, or for more information, visit www.companytheatre.com or call the box office at 781-871-2787.
COVID-19 PROTOCOL
The Company Theatre requires all patrons to wear masks inside our theatre. Concessions will be available to purchase. No food or drink will be allowed in the auditorium.
The Company Theatre strives to provide the safest environment for our patrons, actors, and staff. We are proud to welcome all of our constituency back to the Theatre, but note that it will take a collective effort to adhere to a safe re-opening plan utilizing CDC health protocols in order that all risks may be mitigated and optimal health achieved. Please visit this link frequently (https://www.cdc.gov/) and look for any and all community announcements regarding COVID-19 and our effort to ensure a healthy and enjoyable experience.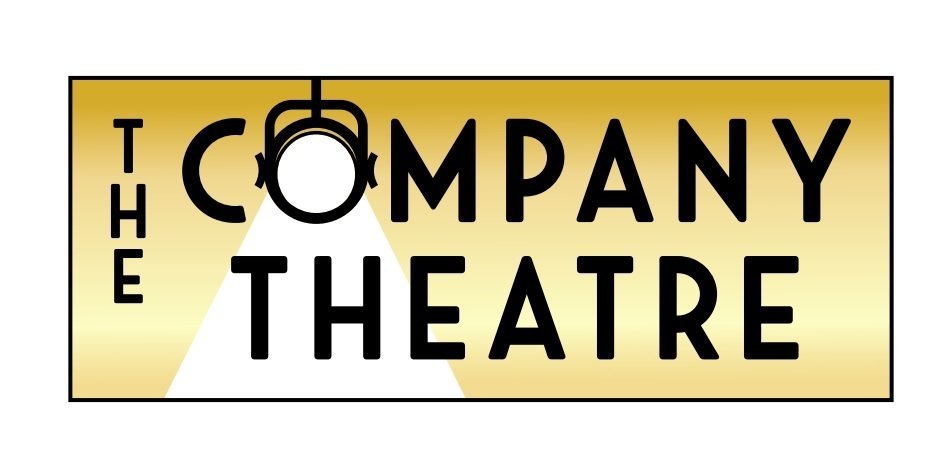 ABOUT THE COMPANY THEATRE OF NORWELL (TCT)
The Company Theatre entertains, enlightens, and energizes audiences with high-quality productions; and through the Academy, it inspires students of all ages through the power of the performing arts.
Each year, thousands of theatre-goers across the South Shore and Southeastern Massachusetts are dazzled by the excellence of the shows staged by the award-winning Company Theatre. As a non-profit entity, The Company Theatre is committed to:
Entertaining with accessible, high-quality theatre at affordable prices…
Educating students of diverse cultural and financial backgrounds in all aspects of the performing and visual arts through an apprenticeship program and the Academy of the Company Theatre…
And Enriching the cultural scene by giving people of all social and ethnic origins the opportunity to experience and participate in new and established theatrical works.
The Company Theatre
30 Accord Park Drive
Norwell, MA 02061 USA
Phone: (781) 871-2787
Fax: (781) 871-6914
boxoffice@companytheatre.com