Theatre Of Northeastern Connecticut, Inc.
at the Bradley Playhouse
Presents the Broadway Musical
"A CHORUS LINE

"
Book by James Kirkwood, Jr. and Nicholas Dante
Music & Lyrics by Marvin Hamlisch
Lyrics Edward Kleban
Performances:
August 4, 2023 through August 13, 2023
(Contact Box Office for Exact Times)
The Complex Performing and Creative Arts Centre
Bradley Playhouse, 30 Front Street (Route 44) in Putnam, CT.
TICKETS
All seats reserved. Reservations may be made with a major credit card online at www.thebradleyplayhouse.org or by calling 860-928-7887.
COVID 19 PROTOCOLS
Contact Venue for Most Updated COVID-19 Safety Protocols and Information.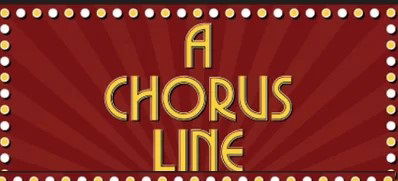 ABOUT THE SHOW
"A CHORUS LINE" examines one day in the lives of seventeen dancers, all vying for a spot in the "chorus line" of a Broadway musical.
After the first round of cuts, Zach, the director and choreographer, asks each dancer to speak about themselves.
Discomfort opens into revelation, confession leads to redemption, and within the bright, outwardly homogenous chorus, the audience begins to see each dancer's individuality.
From Cassie, the star who just needs the "music and the mirror and the chance to dance," to Val, a small-town girl with a brand-new big-town body, to Mike, who took his sister's place in dance class, saying "I can do that."
Based on real Broadway dancers' stories, as told to fellow dancer and choreographer Michael Bennett, "A CHORUS LINE" is funny, heartbreaking, and refreshingly honest.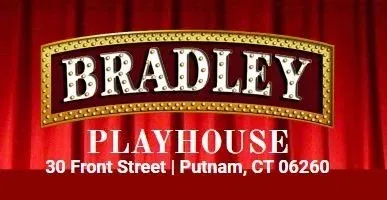 ABOUT THE BRADLEY PLAYHOUSE
The Bradley Playhouse is a 117 year-old vaudeville theatre in the heart of the Putnam antiques and restaurant district in the "Quiet Corner" of Northeastern Connecticut. Since 1991, the Bradley Playhouse has been managed by the volunteers of The Theatre of Northeastern Connecticut, Inc. (TNECT).
ABOUT THEATRE OF NORTHEASTERN CONNECTICUT
TNECT produces eight main season shows per year and a number of special fundraising events for The Bradley Playhouse Restoration Fund. TNECT's mission is to produce and sponsor quality theatre and entertainment for the residents of Northeastern Connecticut and the surrounding areas, to encourage the development of creativity through the support of local artists, and to support education and hands-on experience in the creation, direction, and production of theatre and the performing arts.
The Bradley Playhouse
30 Front Street
P.O. Box 71
Putnam, CT 06260-1942