Emerson Colonial Theatre
Presents
"A BRONX TALE - ONE MAN SHOW"
WRITTEN AND STARRING CHAZZ PALMINTERI
ONE NIGHT ONLY!
Performance:
Sunday, October 9, 2022 at 8:00pm
Emerson Colonial Theatre, 106 Boylston Street, Boston, MA 02116
Tickets $49.75 - $124.75

ABOUT THE SHOW
Bronx-born and raised Chazz Palminteri wrote A Bronx Tale in 1988.
The powerful one-man stage play depicted his bruising childhood which included witnessing a gangland killing when he was nine years old.
Palminteri played 18 characters and brought them all to life in his autobiographical play. His friends, enemies and family came alive on stage.
Hollywood Studios went crazy after seeing it and offered him millions of dollars to turn it into a major movie.
There was one catch: They wanted to put a star in the role of Sonny and someone else to write the screenplay.
With $200 dollars in the bank…Palminteri said No… he would hold out and wait.
Palminteri wanted to play Sonny and write the screenplay.
Then one night Palminteri walked into his dressing room and sitting there was Robert De Niro who just saw the show.
DeNiro said it was the greatest one-man show he's ever saw.
Robert DeNiro gave Palminteri the chance he was waiting for.
And, as they say in Hollywood, the rest is history.
Palminteri wrote the screenplay for the film A Bronx Tale and then most recently wrote the book for the Broadway musical.
It was the first time in history that the same actor wrote the one-man play, the movie, and the Broadway musical and starred in each one.
The show you will see now is the exact show Chazz Palminteri did 34 years ago with just a chair that made him a star.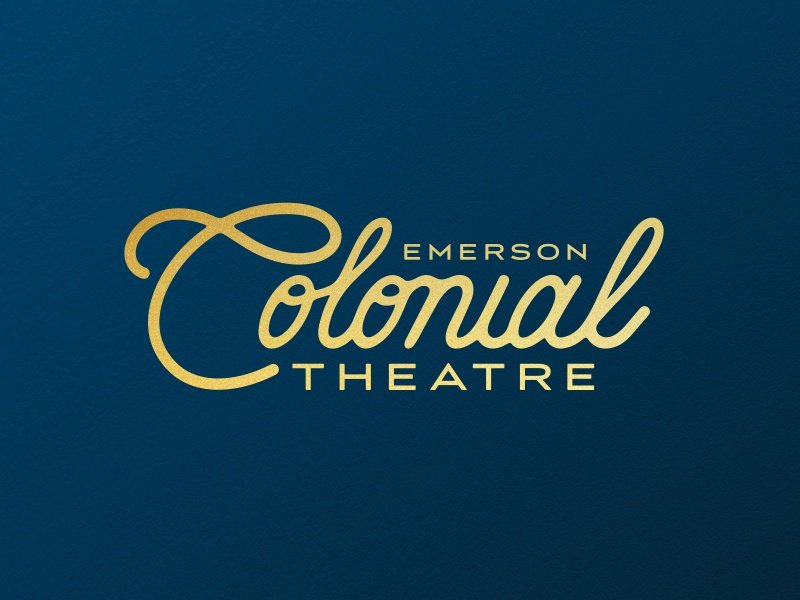 ABOUT THE EMERSON COLONIAL THEATRE
In its storied history, The Emerson Colonial Theatre has debuted such seminal Broadway shows as Anything Goes , Porgy and Bess , Oklahoma! , Born Yesterday , Follies , A Little Night Music , Grand Hotel , and La Cage aux Folles, among others. Reviving a great theatrical tradition, Boston's newly restored Emerson Colonial Theatre officially re-opened its doors in July 2018 with the pre-Broadway World Premiere of Moulin Rouge! The Musical. Emerson Colonial Theatre, which opened in 1900 with a production of Ben-Hur, is the oldest continuously operated theater in Boston; as well as being amongst the most magnificent, having retained most of its original period details. A theatre for the community, Emerson Colonial Theatre will once again contribute to the rich cultural landscape of Boston, with a new and varied program of Broadway shows, live music, comedy and events.

Emerson Colonial Theatre
106 Boylston Street
Boston, MA 02116
www.emersoncolonialtheatre.com