(COVER PHOTO: Brenna Griswold as "Inga" and Aidan Horrigan as "Dr. Frederick Frankenstein" in "Young Frankenstein" now playing at the Bradley Playhouse in Putnam, CT. April 22 through May 7, 2022. Photo Courtesy of Mike Scott)

By Kevin T. Baldwin
METRMAG Reviewer
Contact: 774-242-6724
"A musical built to suit"

Theatre Of Northeastern Connecticut, Inc.
at the Bradley Playhouse
Presents
"THE MEL BROOKS MUSICAL:
YOUNG FRANKENSTEIN

"
A Musical in Two Acts
Music and Lyrics by Mel Brooks
Book by Mel Brooks and Thomas Meehan

Directed by John K. McElroy II
Music Director E. Justin Simone
Choreography by Lari Bailey and Brenna Griswold
Tech Director Carl Mercier
Cast Includes: Aidan Horrigan, Alison Wiza, Marc Cerrone, Brenna Griswold, Dean Hernandez, LaDelle Arnold, Preston Arnold, Chuck Piekarski, Mike Griswold, Jim Archambault, Laura Atkinson, Lari Bailey, Jay Barbeau, Mia Berube, Shannon Casey, Michaela Diane Clapp, John J. Fulco, Teal Griswold, Marina R. Matuzek, Aimee Meunier, Christine Crugnola Patruniw, Wladimir Petruniw, Roy Simmons, Amy Stoelzel, Bonnie Theriault, Anna Kate Werge
Performances:
April 22, 23, 29, 30, May 6 and 7, 2022 at 7:30pm
April 24, May 1 and 7, 2022 at 2:00pm
MESSAGE FROM THE BRADLEY PLAYHOUSE:
"Due to illness amongst the cast and crew, we regret that we have no choice but to cancel this weekend's performances of Young Frankenstein. We hope to reschedule them by adding on an extra weekend at the end of the run. Over the next few days we will be contacting ticket holders by email and phone to assist with transferring their tickets to another date or processing refunds, if necessary.
*TICKETS:$26 (Adults)$23 (Students/Seniors)$23 (Veterans/ First Responders)
Bradley Playhouse, 30 Front Street (Route 44) in Putnam, CT.
All seats reserved. Reservations may be made with a major credit card online at www.thebradleyplayhouse.org or by calling 860-928-7887.
Tickets may be purchased at the theater box office, either before the performance, or at the door if available. Purchasing your tickets ahead of time is always a good idea.
Recommended for mature audiences. Not recommended for very young children.
The Theatre of Northeastern Connecticut at the Bradley Playhouse (TNECT) offers the comedy cut-up which is the Mel Brooks Musical, "Young Frankenstein," which runs for three weekends.
The musical version of "Young Frankenstein," based on the 1974 film written by Mel Brooks and Gene Wilder, opened on Broadway in 2007.
The show is a hilarious take on the classic horror story genre, combining zany antics and a witty script, leading to an unforgettable, hilarious adventure in Transylvania.
Following juggernaut success with his musical adaptation of "The Producers," Mel Brooks,
with co-writer Thomas Meehan, took on another one of Brooks' iconic movies, "Young Frankenstein," to adapt to the stage as a musical.
While not faring as well as "Producers" in popularity, "Young Frankenstein" still has many laughs and memorable tunes to keep audiences smiling.
More memorable numbers include "Roll in the Hay," "Join the Family Business" and (for fans of the film) the almost obligatory, "Puttin' on the Ritz."
In the village of Transylvania Heights in the 1930s, villagers rejoice over the death of local mad scientist, Victor von Frankenstein.
However, villagers learn that Victor von Frankenstein has willed everything to his grandson, Frederick (Aidan Horrigan), who wants nothing to do with the family's notorious legacy.
Leaving his position as science professor at a prestigious college to settle his inheritance, Frederick travels to Transylvania where he almost immediately stumbles into the "family business" of creating monsters from dead body parts.
There he meets Victor's loyal henchman Igor (Dean Hernandez), beautiful lab assistant Inga (Brenna Griswold), and the mysterious Frau Blucher (LaDelle P. Arnold) - cue horse whinny.
Will Frederick repeat the mistakes of his grandfather, or will he succeed where others have not?
Under the direction of John K. McElroy II, the cast works exceptionally well in this production. They are supported by a finely honed singing and dancing ensemble of villagers and other memorable characters. Kudos to the choreography provided by the team of Lari Bailey and Brenna Griswold.
Three of the show's leads, specifically Horrigan, Hernandez and Griswold, seem to have such a dominant grasp of the Brook's music and dialogue that they greatly elevate the material.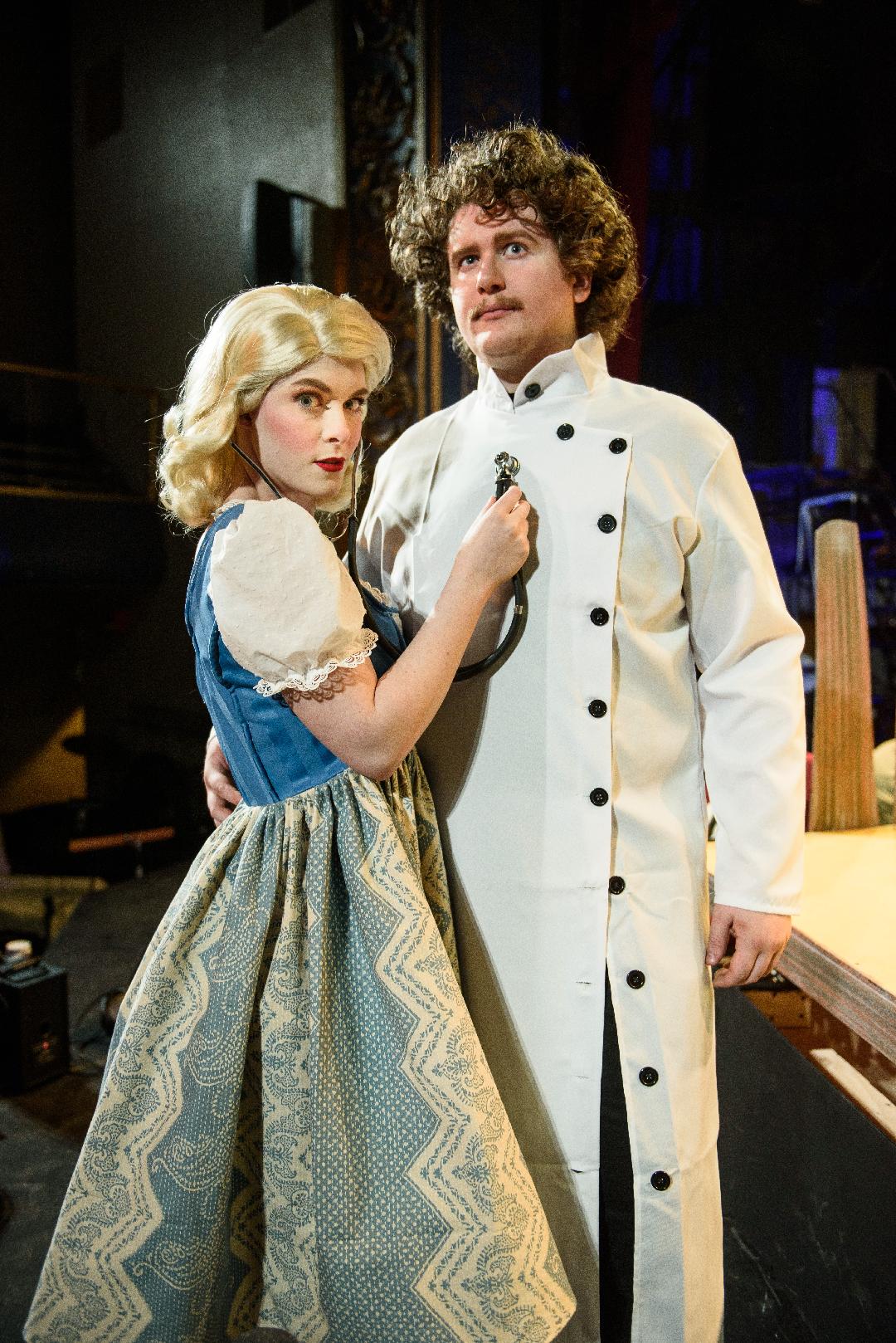 (PHOTO: Brenna Griswold as "Inga" and Aidan Horrigan as "Dr. Frederick Frankenstein" in "Young Frankenstein" now playing at the Bradley Playhouse in Putnam, CT. April 22 through May 7, 2022. Photo Courtesy of Mike Scott)
It can't be emphasized enough how important the TNECT ensemble is to this show. They are virtually in every scene and, not only do they help drive the plot, they sing and dance all the musical numbers, and are integral to every single scene change in the show.
While much of the musical's Book by Mel Brooks and Thomas Meehan translates the motion picture well to the stage, a couple of the characters lose their film impact on stage.
First, there is Frederick's high maintenance fiancé Elizabeth Benning (Alison Wiza), played on screen by the late, great Madeline Kahn.
In the musical, Wiza performs the numbers "Please Don't Touch Me," and "Deep Love" (originally performed on Broadway by "Will & Grace" co-star Megan Mullally) but the songs do not equal that same comedic take that Kahn was able to provide sans the musical's score.
Another character in a similar situation is that of The Monster (Marc Cerrone) himself, played in the movie by the iconic Peter Boyle. The classic "Frankenstein Monster," as represented in the musical adaptation, seems closer to either "Herman Munster" or the animated "Groovie Goulies" Monster, while Boyle's performance was singular - unique from any other parody that had come before or since.
It is no reflection on the performances by either Wiza or Cerrone - the material just falls short. In Brooks' defense, though, it would most likely take the wisdom of Solomon to choose successfully what should stay or go when adapting these iconic films to musicals.
When Frederick meets Inga she joins him at his inherited castle as his lab assistant.
There was instant chemistry between the two as Griswold sang the 'bouncy' number "Roll in the Hay" on a VERY bouncy hayride. The hayride was actually so bouncy at times (earthquake level bouncy) that it seemed Griswold might fall off.
However, the above did not deter her in the slightest from rendering a stunning...and probably the finest...vocal performance of the show.
Dean Hernandez is an absolute gem as Frederick's faithful sidekick, the hunchback Igor (pronounced "Eye-gore") who is equally obsessed with bringing life from death. So, he and Frederick become kindred spirits as they seal their partnership in the upbeat "Together Again."
Again, the most anticipated musical scene from the movie is the Irving Berlin classic, "Puttin' on the Ritz" which comes half way into Act Two.
The cast performs the number with great enthusiasm. At this performance, many people in the audience actually thought it was the show's finale and even stood to a standing ovation - then were subsequently surprised when the story actually continued for another 20 minutes.
At the April 24th matinee there were some issues with popping sounds emitted from a couple of the cast microphones. Overall, though, the production was a technical joy to behold thanks to the efforts of Tech Director Carl Mercier and the combined TNECT creative and production staff.
The live orchestra also did not falter once throughout the melodic score and it was thrilling to experience live music in the Bradley space once again.
The overall enthusiasm by the cast was infectious, definitely making "Young Frankenstein" a monstrous musical delight.
Approximately 2 hours 30 minutes including intermission
Kevin T. Baldwin is a member of the American Theatre Critics Association (ATCA)
@MetrmagReviews
@Theatre_Critics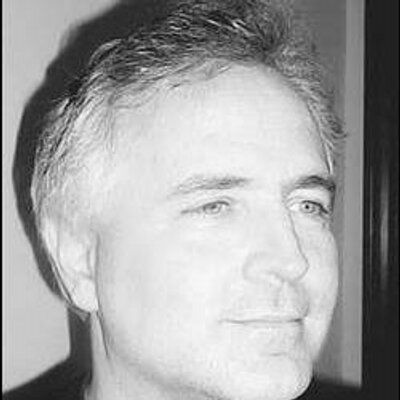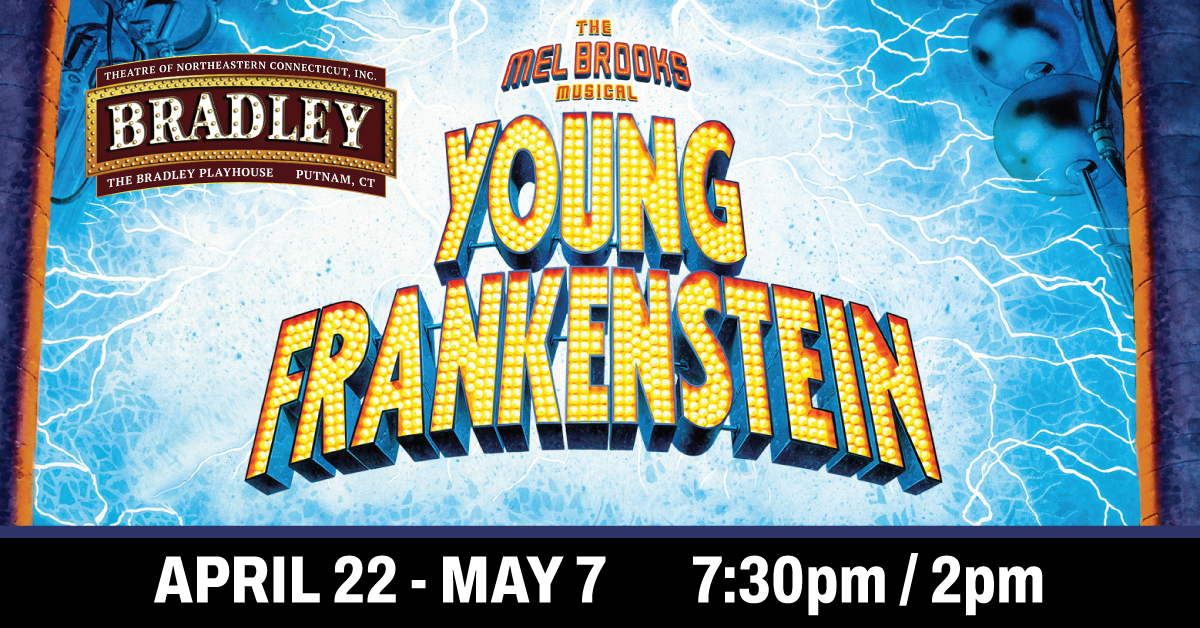 ABOUT THE SHOW
Mel Brooks' madcap comedy musical collides with Mary Shelley's classic monster tale in Young Frankenstein, Combining zany antics, a witty script, and high energy comedic performances for one unforgettable, hilarious adventure in Transylvania!
COVID-19 PROTOCOL
Wearing a mask is optional if you are vaccinated. For the safety of patrons, cast, crew, and volunteers, we do request that a mask be worn by those who are not vaccinated.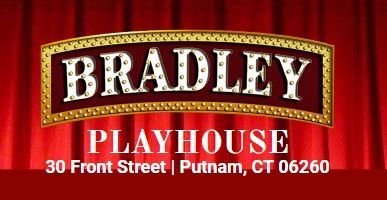 ABOUT THE BRADLEY PLAYHOUSE
The Bradley Playhouse is a 117 year-old vaudeville theatre in the heart of the Putnam antiques and restaurant district in the "Quiet Corner" of Northeastern Connecticut. Since 1991, the Bradley Playhouse has been managed by the volunteers of The Theatre of Northeastern Connecticut, Inc. (TNECT).
ABOUT THEATRE OF NORTHEASTERN CONNECTICUT
TNECT produces eight main season shows per year and a number of special fundraising events for The Bradley Playhouse Restoration Fund. TNECT's mission is to produce and sponsor quality theatre and entertainment for the residents of Northeastern Connecticut and the surrounding areas, to encourage the development of creativity through the support of local artists, and to support education and hands-on experience in the creation, direction, and production of theatre and the performing arts.
The Bradley Playhouse
30 Front Street
PO Box 71
Putnam, CT 06260-1942