"The Viewing Room" – Proves Quite the Undertaking - Ashland Community Theater
By Kevin T. Baldwin
METRMAG Reviewer
# 774-242-6724

Written by Mark Smith
Directed by Joe
Cast Includes: Will Annand, Amanda Callahan, Randy Divinski, Larry Loring, Bob Maibor, Lida McGirr, David Mularski, Lynda Slocomb.
Performances: September 23, 24 & 25 at 7:30pm
October 1 & 2 at 7:30pm
Ashland Community Theater, Marconi's VFW Theater, 311 Pleasant Street, Ashland, MA 01721
LIMITED SEATING Tickets (only 40-45 per show)
https://www.onthestage.tickets/show/ashland-community-theater-llc/the-viewing-room-21793
What if, after you are dead but before you go to your final resting place, you are given a single moment to speak with your "loved ones"? What would you say to them?
That is the premise of Ashland Community Theater's pleasant production of the Mark Smith comedy "The Viewing Room".
The two-act play, according to ACT founder and director, Joe White, began production in 2019 and had its premiere delayed since 2020 due to the pandemic.
The cast brought their best to their material which offers little innovation but oft times provides some wonderful dialogue exchanges reminiscent of a Neil Simon comedy.
The story takes place in Jan 2005 during calling hours at the "Hollerbach Funeral Home", where a family (no one else, apparently, just the family) has gathered to offer a final farewell to their patriarch, Chester Dumbrosky, Sr. (Larry Loring).
The set design of the funeral parlor was adequate to the minimal space. However, an unsecured entryway carpet caused a few unanticipated slippery moments for the actors on stage.
There were some dreadful black curtains draped (partially) along the front of the stage. This seemed unnecessary IF they were placed to conceal the onstage coffin from the audience as:
1) you could still see the coffin from the UNconcealed parts of the stage; and,
2) the coffin's presence is already implied by the show's title and is actually pictured on the program and advertising for the show.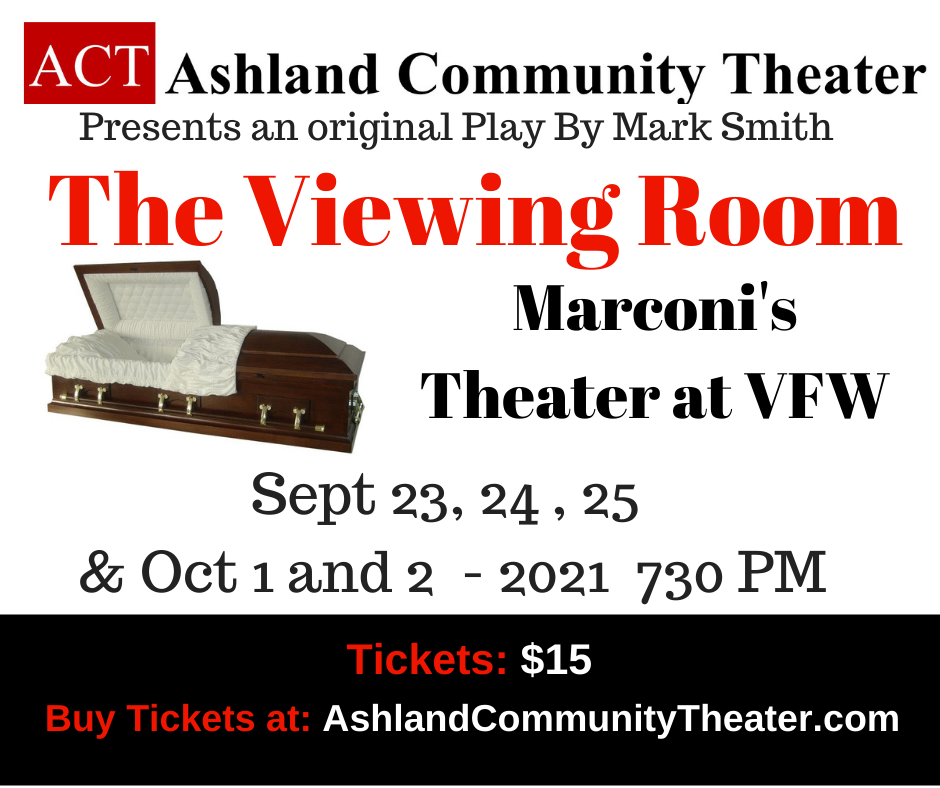 Taking the above into consideration, the coffin itself, built by Peter Egnitz, was still very well constructed as it is physically "used" extensively at various points throughout the show. The price tag draped along one side was also a nice (scripted) touch.
As in some of Neil Simon's comedies, Smith has chosen a writer, Matthew (Will Annand) as his central character but, unlike Simon's better known sagas, Smith doesn't allow Matthew to narrate nor allow his perspective to dominate the piece.
Once the other members of the family begin to arrive, more of the story's POV dynamic shifts to the entire ensemble, which works quite well. White's staging allowed much of the timing of Smith's dialog to flow quick and crisp.
There are some nice sarcastic "zingers" thrown about which mostly land but once in a while didn't. If a joke missed the mark the cast kept right on going, moving onto the next moment in the story and allowing the plot to dominate, not the jokes.
Occasionally, the actors made choices to "emote" some of their lines rather than let the natural rhythm of the dialogue to flow as Smith may have intended. As such, some of the comedic 'beats' were lost. Anomalous choices of staging, positioning of actors, intermittently, caused some unintended distractions.
Actors that seemed comfortable bringing out the most in Smith's script were Annand, Loring (yes, you may consider Chester, Sr. as the "Speaking Dead"), Lida McGirr as "Florence" (Chester Sr.'s eccentric 'grieving widow'), and Bob Maibor as Matthew's jock brother, "Steven".
McGirr and Loring also had some juxtaposing tender interactions on stage which proved quite touching.
Lighting could have been kept simplified but sporadically tried to specialize. Unfortunately, the confining stage space was not conducive to this attempt and a basic 'full wash' of the stage would have sufficed.
Costumes were not well-organized and, while Matthew was supposed to be wearing a "green jacket" (apparently dictated by the script), the ill-fitting jacket ultimately worn by Annand looked like Matthew had just mugged the world's biggest leprechaun.
Just as the play seemed to be wrapping up early, Smith added an element late into the second act with the appearance of estranged Chester, Jr. (Randy Divinski).
This seemed to both broaden the scope of Smith's material while, at the same time, elongated it by prolonging the already-anticipated ultimate conclusion to the story.
Where the production succeeds most is in its premise as it explores what many experiencing loss may ponder: What if you could be generously offered that one moment to try and provide emotional closure, not only for your loved ones, but for yourself, as well?
That curiosity, that exploration alone, is reason enough for seeing this show.
The show is approximately one hour 45 minutes with one intermission.
Kevin T. Baldwin is a member of the American Theatre Critics Association (ATCA)
@MetrmagReviews
@Theatre_Critics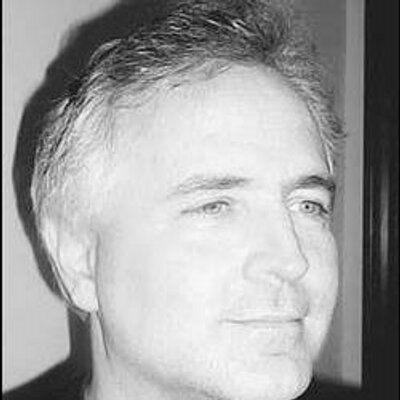 COVID-19 PROTOCOL
COVID-19 Safety Policy - Ashland Community Theater is joining other Massachusetts theaters requiring patrons to wear masks and to present proof of vaccination or a recent negative COVID-19 test to attend our indoor performance.
The mask must fully cover the mouth and nose to keep all safe. Proof of vaccination may include showing either a vaccination card or a photo of the card, or a digital vaccine record.Please note that a full refund will be given to anyone who has purchased a ticket and is not able to comply with the safety policy. We look forward to welcoming you back to ACT safely!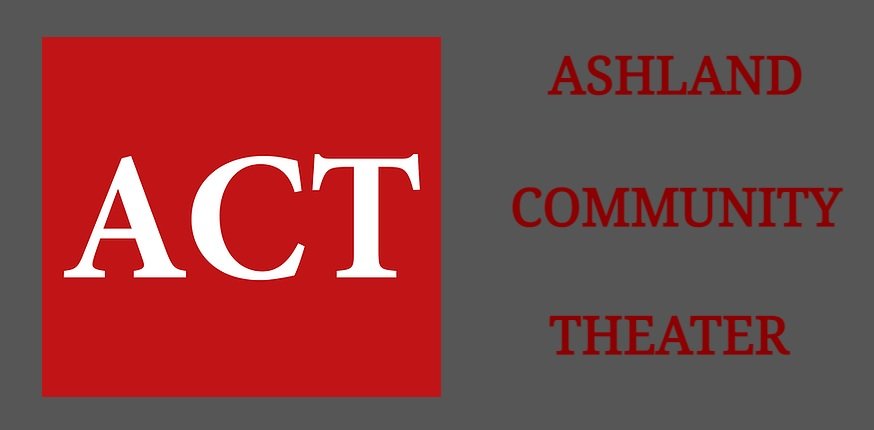 ABOUT ASHLAND COMMUNITY THEATER LLC
MISSION STATEMENT
Be an open group that accepts and welcomes all people who are interested in being part of Theater, Film and Community. Produce two quality theater productions per year that entertain, enrich, and educate Ashland, MA and its surrounding communities. Partner with WACA-TV to produce film and video projects that that entertain, enrich, and educate Ashland, MA and its surrounding communities. Afford an opportunity for adults and teens interested in acting, directing, writing, and stage work. Encourage the creation of original material revolving around social issues and values pertinent to our lives and community. Provide a creative outlet for community building and involvement.