(Cover Photo: Jaime José Hernández and Dan Garcia in a scene from Jose Rivera's "THE HOUSE OF RAMÓN IGLESIA" from Moonbox Productions in Watertown, MA. now playing through May 1, 2023. Photo Courtesy Nikolai Alexander)

By Kevin T. Baldwin
METRMAG Reviewer
# 774-242-6724

"I almost drowned – terrified – I was ripped up the way you rip up paper - then I was blasted from here to God."
- Jose Rivera


Moonbox Productions
in Partnership with Teatro Chelsea
Presents Jose Rivera's
"THE HOUSE OF RAMÓN IGLESIA"
Written by Jose Rivera
Directed by Arthur Gomez
Producer Sharman Altshuler
Mosesian Center for the Arts at 321 Arsenal Street in Watertown, MA.
Cast Includes: Luis Negron (Ramon); Sara Burd* (Dolores); Lily Steven** (Caroline); Jaime José Hernández (Javier); Mo Correa (Charlie); Dan Garcia (Julio); Matthew Zahnzinger (Nick); Tader Shipley (Swing – Caroline); Johnny Gordon (Swing - Sons).
Additional Creative Team:
Samantha Knox - Production Stage Manager; Kailey Bennett - Production Manager; Sean Watkins - Assistant Production Manager; Diego Farrell - Technical Director; Finn Bamber - Lighting Designer; Jessie Marasco - Production Electrician; Jessica Elliott - Production Electrician Mentor; Aubrey Dube - Sound Designer; Cameron McEachern - Set Designer; Abraham Rebollo - Props Designer; Olivia Dumaine - Intimacy Director; Kailey Bennett - COVID Safety Manager; Katie Smith - COVID Safety Assistant.
* MEMBER OF ACTORS' EQUITY ASSOCIATION, THE UNION OF PROFESSIONAL ACTORS AND STAGE MANAGERS IN THE UNITED STATES
Performances:
April 14, 2023 through May 1, 2023
(Contact Box Office for Exact Times)
Performed in English and Spanish. All performances feature captioning.
The 8 PM performance on April 28 and the 3 PM performance on April 29 will be audio described, with pre-show description beginning half an hour before the performance.
Content Advisory: Contains some adult content and may not be suitable for all audiences.
COVID-19 PROTOCOL:
Audience members are required to wear masks in the theater for this event.
Tickets:
Tickets are $55 general admission/$45 seniors and $20 student rush ½ hour prior to performance and are available at https://bit.ly/HouseofRamon.
Pay-What-You-Can tickets are available at the door (Box Office fees may apply).

Moonbox Productions, in partnership with Teatro Chelsea, present a fine staging of Jose Rivera's "THE HOUSE OF RAMÓN IGLESIA" and, due to some impressive performances, for a brief time, we feel as close to this family as if they were our own, if not closer.
The play premiered in 1983 at the Ensemble Studio Theatre in New York City and was broadcast as part of PBS's "American Playhouse" in 1986.
We meet "la familia Iglesia" in 1980. The family of Ramón and Dolores Iglesia has lived in Holbrook, New York, for two decades and now find themselves at a crossroads in their lives.
They have have endured and survived many struggles during this time.
Ramón (Luis Negron) has worked many jobs and has struggled to keep his family fed, clothed, and, in winters, warm. However, Ramón, like many of us, is also clearly not without his struggles, demons and personal failings.
Negron is absorbing as Ramón, who now drinks to excess and does not take care of his health, a lethal combination which has begun to turn against him in his older age.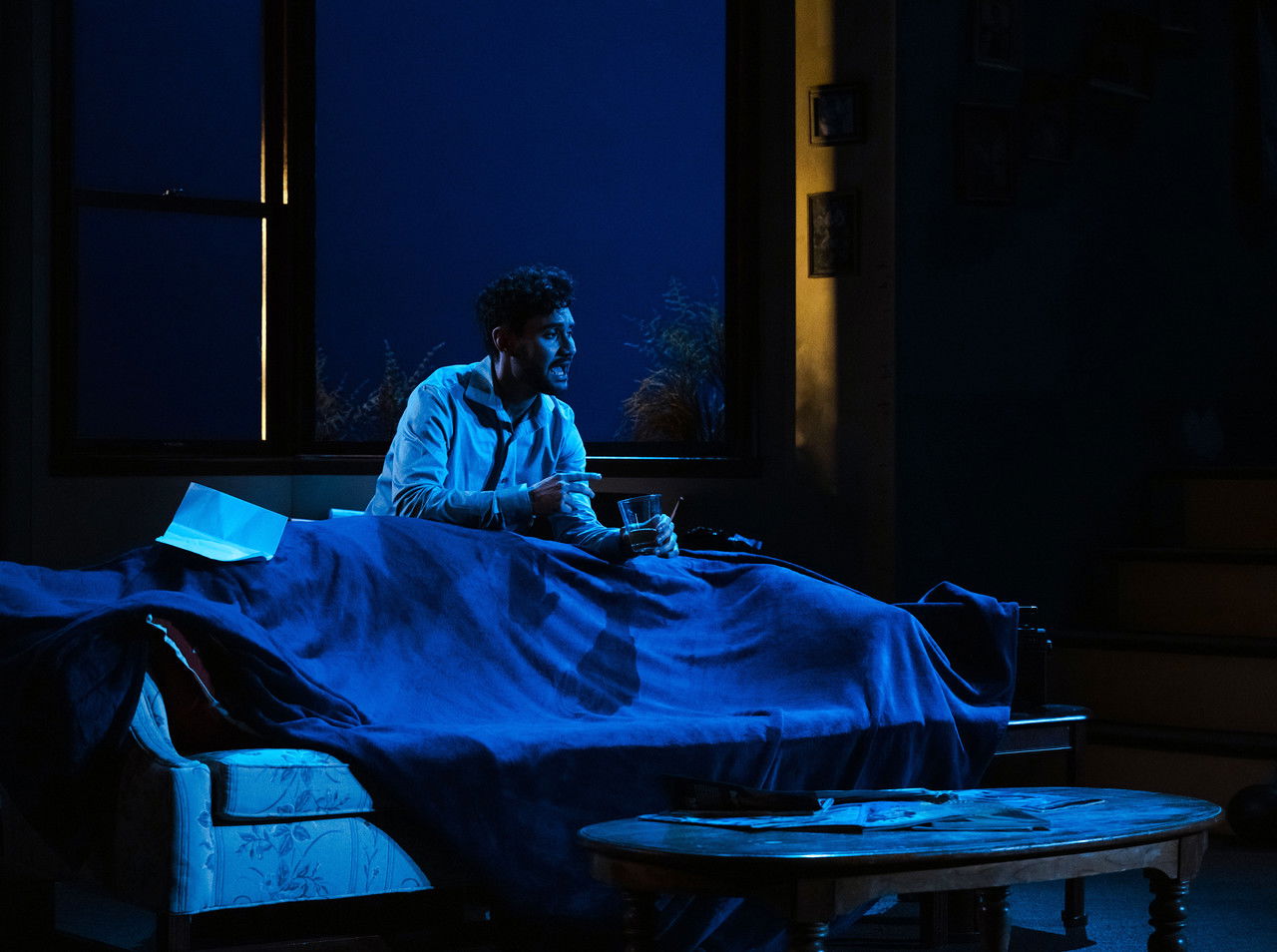 (Cover Photo: Jaime José Hernández in a scene from Jose Rivera's "THE HOUSE OF RAMÓN IGLESIA" from Moonbox Productions in Watertown, MA. now playing through May 1, 2023. Photo Courtesy Nikolai Alexander)
Ramón's wife, Dolores (Sara Burd), has also struggled, not only with the death of a child but, even more than given that unimaginable tragedy, Dolores has never fully accepted America as "home."
Throughout the two-act play, Burd, simply riveting as Dolores, conveys how she felt America to be more of a necessary…but also a "temporary"…refuge – a refuge which has gone on too long and for which she resents it more and more with every passing, lingering day.
Never truly learning to speak English, Dolores has done nothing but dream of the day she could return to Puerto Rico and to the only life she accepted and loved.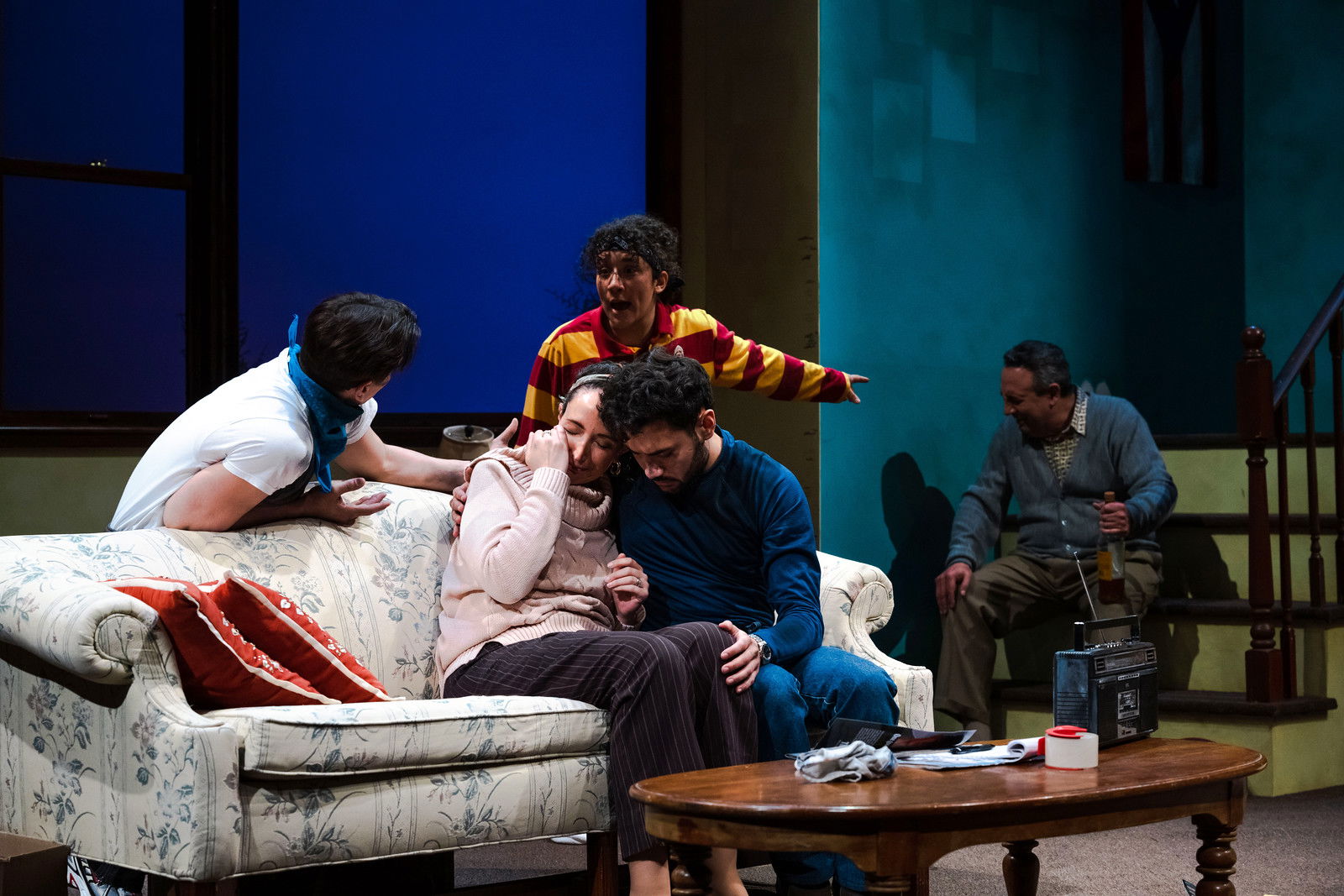 (Cover Photo: The CAST of Jose Rivera's "THE HOUSE OF RAMÓN IGLESIA" from Moonbox Productions in Watertown, MA. now playing through May 1, 2023. Photo Courtesy Nikolai Alexander)
Their three "Americanized " sons have acclimated to the United States each in their own way, some better than others.
Young Carlos, aka "Charlie" (Mo Correa), is the youngest child, only 16 years old
Carlos seems to embrace more of Dolores' affections for Puerto Rico...a land Carlos knows absolutely nothing about...but is excited to go, anyway, as Ramón and Dolores seek to sell their property and return "home."
Correa is wonderful as "tough as nails" young Carlos who is wildly defensive, enthusiastic about the possibility of leaving America to "thrive" in Puerto Rico (although no guarantees of success are even offered). Most of all, aka "Charlie" is also unrelentingly loyal to family.
Middle brother Julio (Dan Garcia), 19 years old, is entering into the Marines. Julio does his best at home to act as both maintenance man and peacekeeper in his struggling family. Yet neither his maintenance skills nor diplomatic skills are fully matured yet.
Garcia gives a balanced performance as Julio who, while abrasive at times, also shows great love and compassion for those closest to his heart, a quality sorely lacking in the oldest of the three brothers.
The eldest brother, Javier (Jaime José Hernández) is a self-absorbed college graduate, living at home and working well beneath his skillsets…at least, according to Javier.
Javier, in a fine layered performance by Hernández, has a tendency to throw his American college education in the face of his girlfriend, Caroline (Lily Steven), his siblings and his parents.
Javier has absolutely no desire to return to Puerto Rico with his parents as his life's path is clearly paved in American structure.
The family tries to sell their property to threatening Nick Calla (Matthew Zahnzinger).
Zahnzinger is a steadying presence as Calla, serving as both friend and foe to the Iglesia family.
One moment, Nick is threatening the family while, in the next moment, he is providing them aid and (albeit brief) comfort. It is a dynamic, contrasting performance...in other words, "human."
As Caroline, Lily Steven is endearing from the opening of the play. Stevens gives both a empathetic and sympathetic portrayal of a loyal friend and girlfriend.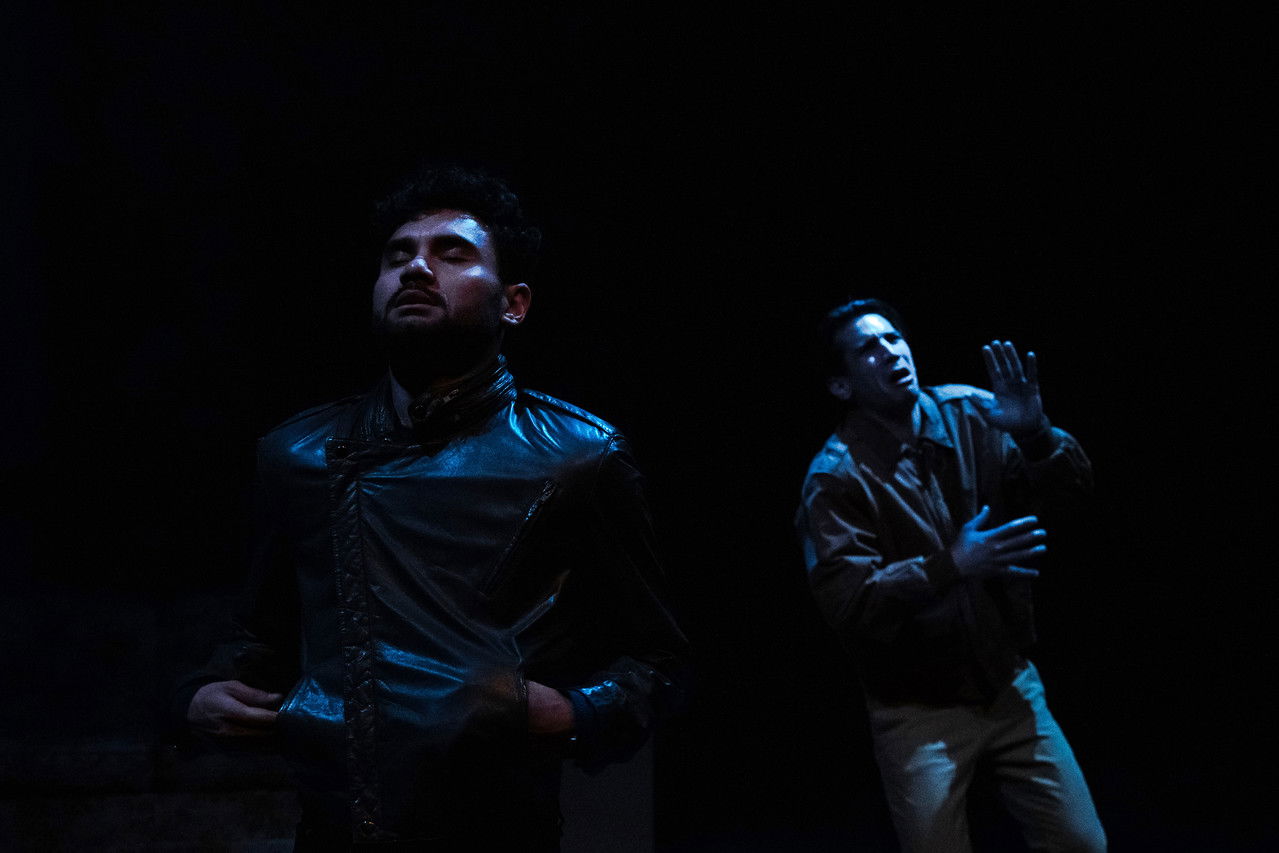 (Cover Photo: Jaime José Hernández and Dan Garcia in a scene from Jose Rivera's "THE HOUSE OF RAMÓN IGLESIA" from Moonbox Productions in Watertown, MA. now playing through May 1, 2023. Photo Courtesy Nikolai Alexander)
Conveying a clever aspect of Rivera's script, Caroline has family issues of her own yet she feels like an extended member of the Iglesia family...one who understands absolutely none of the Spanish conversations spoken around her but who can still grasp the family dynamic.
As to the above - the show promotes itself as being "performed in English and Spanish" with "all performances featuring captioning."
However, ultimately, thanks to the strength of Rivera's structured story, neither really seemed to be required.
The play, for the most part, could well have been performed in Swedish, Swahili, Farsi or even Klingon as the "dynamics" of the Iglesias family felt universal and the associated family struggles understood quite clearly.
This evolves from being a story about two generations of an immigrant family...becoming, more, in effect, a story about the family unit as a whole and how familial bond is, ultimately, inescapable.
The above was successful in no small part to the fine performances by the entire cast under the direction of Arthur Gomez.
The single set design of the modest Iglesia home by Cameron McEachern works perfectly and the required set redressing is aptly handled by the cast. A nice realistic touch is when hanging photos are removed leaving an "impression" of the frames apparent on the wall to denote just how long the Iglesias have lived in America.
"THE HOUSE OF RAMÓN IGLESIA" continues at the Mosesian Center for the Arts at 321 Arsenal Street in Watertown, MA. through May 1st.
Approximately two hours with one intermission.
Kevin T. Baldwin is a member of the American Theatre Critics Association (ATCA)
@MetrmagReviews
@Theatre_Critics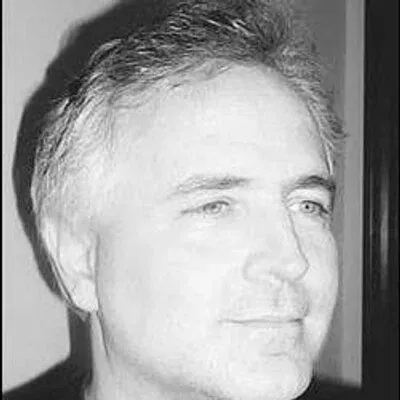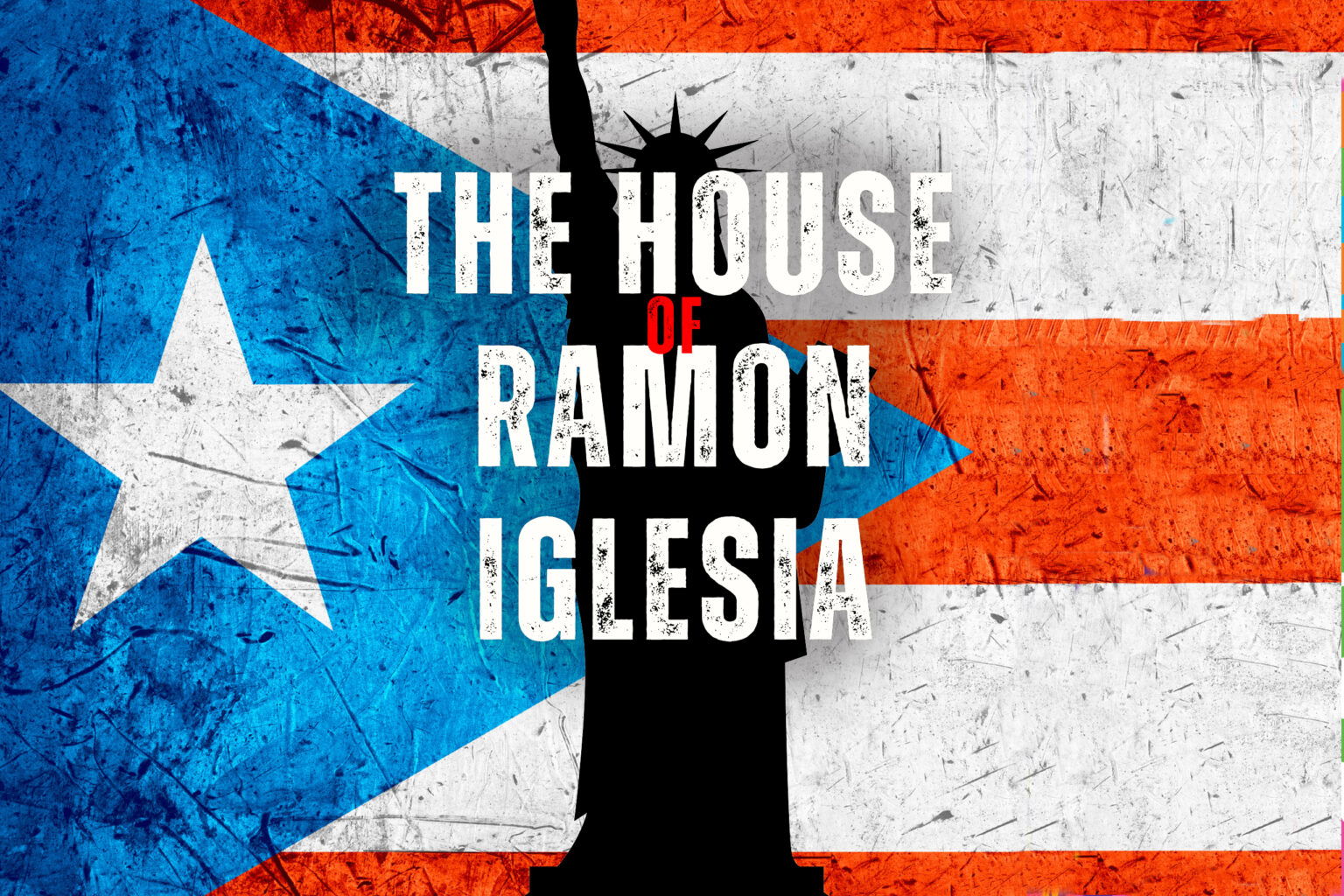 ABOUT THE SHOW
In Jose Rivera's "THE HOUSE OF RAMÓN IGLESIA," It's 1983, and the Iglesia family is caught between two worlds.
Aging and ailing, parents Ramon and Dolores are eager to leave their rickety house in New Jersey and return to their native Puerto Rico – but their three sons, all raised in America, are deeply divided on whether or not to go.
Tough, genuine, and insightful, "THE HOUSE OF RAMÓN IGLESIA" asks just as much as it answers.
What do we owe our parents, and our children?
What do we mean when we say "country", or "family", or "home"?
As they struggle through gaps of language, age, and culture, will the Iglesia family find common ground?
Or are their rifts too wide to heal?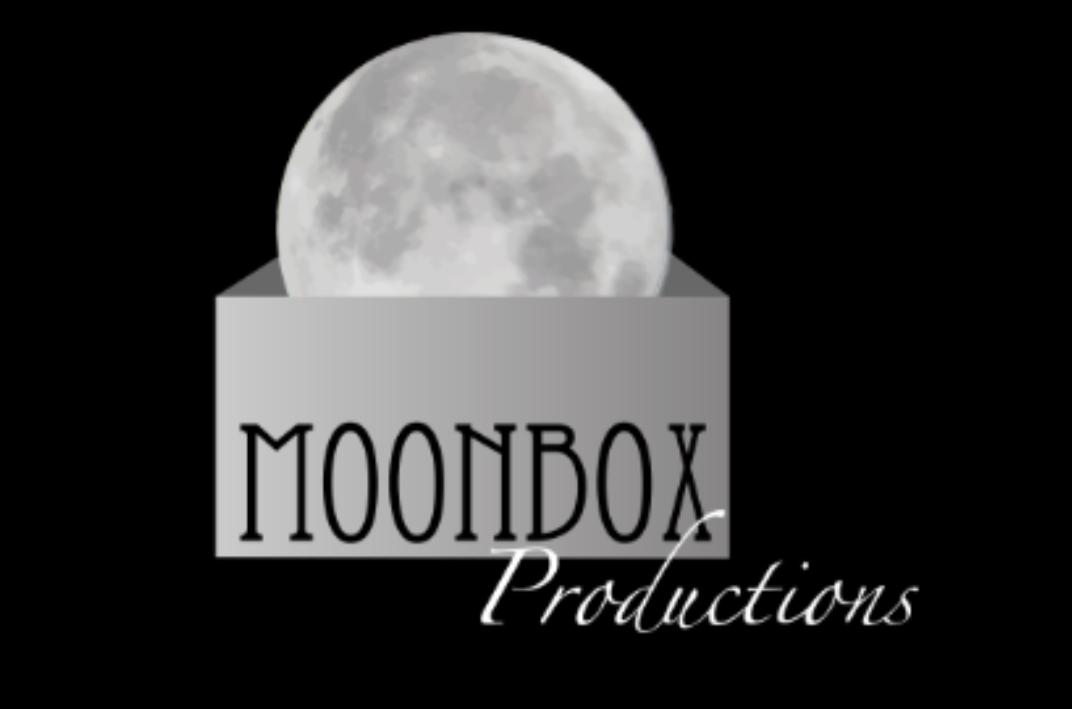 ABOUT MOONBOX PRODUCTIONS
We're exceptionally grateful for – and proud of – the opportunities we've had to connect with artists, advocates, and audiences throughout Greater Boston, and we're also grateful for the recognition our artistic work has achieved on its independent merit. Since our founding, Moonbox has been honored by numerous laudatory reviews and raves from audiences and critics alike – garnering Moonbox numerous IRNE and Elliot Norton Awards ranging from Best Musical, Best Actor & Actress, to Best Scenic and Costume Design recognitions.
Moonbox Productions
30 Brattle Street
Third Floor
Cambridge, MA. 02138