(Cover Photo: Cristiano Lourenço Jr. of Studio Theatre Worcester's "The Gift of the Magi" at First Baptist Church in Worcester, MA. Photo Courtesy of Amy Mae Photography)

"The watch chain was nice and the hair? Fine."

Kevin T. Baldwin
METRMag Reviewer
# 774-242-6724

Studio Theatre Worcester
Presents
"THE GIFT OF THE MAGI"
Adapted and Directed by Michael Walker
Produced by Rob Klimeczko
Spanish Translation by Vilmary Lopez
Stage Managed by Anna Levin
Technical Design by David N. Farreh
Costume/Wig Design by Valerie Schillawski
Performances:
November 12, 13, 18, 19 & 20, 2021 at 7:30pm
November 14 & 21, 2021 at 2:00pm.
Where: First Baptist Church, 111 Park Ave, Worcester, MA 01609
Tickets: $20 General Admission*
Cast Includes: Carmen Colón/Margaret Porter - Marta Rymer
Carlos Colón - Cristiano Lourenço Jr.
Narrator/William Porter (O.Henry)/Mr. Fairchild - Jim Douglas
Narrator/Susan/Mrs. Sofronine - Regina Stillings
Rachel - Trish Aponte
Frankie - Derek Sylvester(More performer info/bios may be found on the STW website.)
TICKET LINK
https://studiotheatreworcester.ticketleap.com/gift-of-the-magi/t/METRMag/
The Gift of the Magi (A Short Christmas Comedy) is adapted from the classic O. Henry short story "The Gift of the Magi" that centers around, not just the art of benevolence, but the practice of selfless giving.
There have been numerous adaptations of "Magi" but this one by Michael Walker (who also directs) has a few adjustments in an attempt to enhance the material. Some of the changes work, some not so much but all not without a sincere effort by the cast.
The main issue with this adaptation is that it includes some narratives which don't seem to serve or propel the drama along. The narratives come across more like bland schoolbook lessons being told by teachers.
Once we are into the actual "Magi" story, that's when the cast is allowed to "act" out the material.
One of the most encouraging aspects of this interpretation includes represented diversity in its presentation in the form of characters Carlos and Carmen (Cristiano Lourenço Jr. and Marta Rymer, respectively), a young Hispanic couple in early, turn-of-the-century New York City struggling to make ends meet for the holiday season.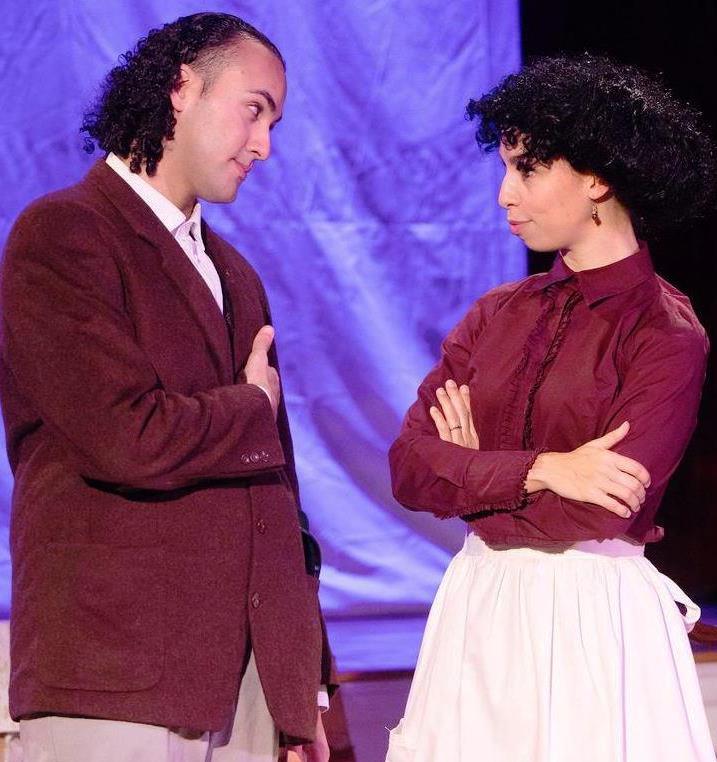 (Cristiano Lourenço, Jr. (Carlos) and Marta Rymer (Carmen) of Studio Theatre Worcester's "The Gift of the Magi" at First Baptist Church in Worcester, MA. Photo Courtesy of Amy Mae Photography)
Yet, for all their individual dilemmas and collective worries, the couple does not only think of themselves during this time.
Generously, they share what little they have with their friends, specifically Susan and Frankie (Regina Stillings and Derek Sylvester, respectively) who are in even more desperate straits than Carlos and Carmen.
Separately, Frankie and Carlos meet a timid yet kindly homeless woman, Rachel (Trish Aponte), singing holiday tunes on the streets seeking whatever monies stranger can spare. She has been turned away from places of worship for shelter and anguishes over having to take shelter in less "hospitable" (and far less sanitary) places in the neighborhood.
Each man is facing near catastrophic financial circumstances, yet neither forsakes this woman, a stranger they just met by chance and who just happens to be, also, very much in need.
So, the compassionate tale goes beyond what Carlos or Carmen are willing to sacrifice for one another, especially during the holiday season, which is a genuinely positive aspect of the adaptation.
It is an ensemble piece, therefore no one single individual performance overwhelms that ensemble. And as such, given the aforementioned limitations in place, everyone in the ensemble gives their best effort.
The immersive set by David N. Farreh is basic but functions well for Walker's minimalist staging. There were some lighting issues at the start of this particular performance but were quickly resolved.
It is a familiar story, well executed, but also a story of human compassion, sacrifice and generosity which is not told enough.
This current holiday season, we are post-election and post-pandemic shutdown. Crossing cultural boundaries, with more people than ever finding themselves personally struggling, "The Gift of the Magi" is a pleasant story well worth seeing.
It serves as a gentle reminder to everyone of the true value of human compassion, sacrifice and generosity.
The show runs approximately one hour with no intermission.
Kevin T. Baldwin is a member of the American Theatre Critics Association (ATCA)
@MetrmagReviews
@Theatre_Critics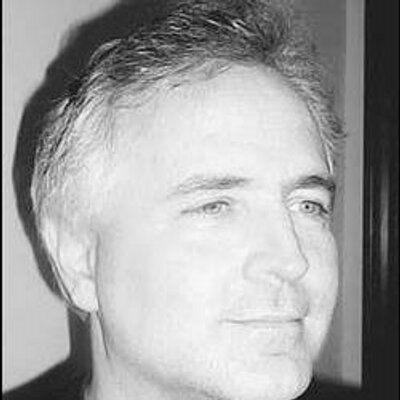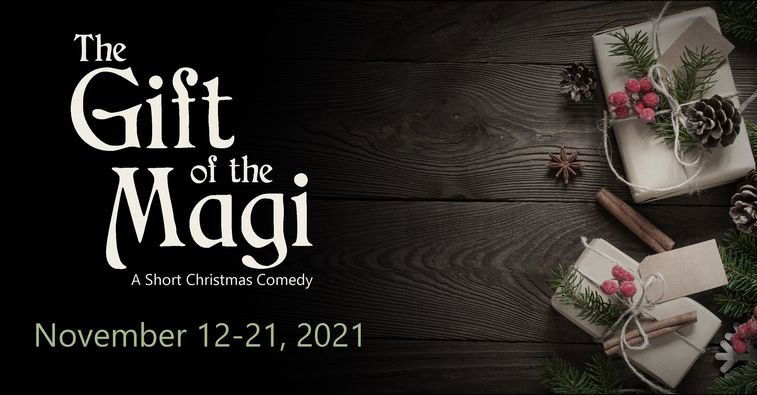 ANNOUNCEMENT FROM STUDIO THEATRE WORCESTER
Community Connection: We are partnering with the Latino Education Institute (L.E.I.) for this production.
Please consider bringing a board game (or other family-time activity) to donate to the L.E.I.
These donations will be distributed to families serviced by the Latino Education Institute to promote quality family-time this Holiday season.
Everyone who donates a board game (or other family-time activity) will receive $5 off a future Studio Theatre Worcester production.

*We will continue addressing the arts accessibility barrier of cost by designating 2 performances of this production run as Pay-What-You-Can; these performances will be on 11/14 and 11/18.

ABOUT STUDIO THEATRE WORCESTER
MISSION:
The mission of Studio Theatre Worcester is to engage with and inspire the Worcester community by producing high-quality theatrical works, cultivating new plays and musicals, and providing arts education programs to develop the future theatre artists, designers, technicians, and administrators of tomorrow.
VISION:
Studio Theatre Worcester will be the professional theatre of choice for artists, designers, educators and theatregoers in Central Massachusetts.
VALUES:
Produce QUALITY productions that elicit VISCERAL experiences for our patrons.
Foster INCLUSIVITY, DIVERSITY, and EQUITY throughout all areas of our organization.
Encourage continued learning by providing EDUCATION opportunities.
Promote and invest in the use of LOCAL talent.
Invest in INNOVATION to keep the costs of our productions and classes affordable.
Develop a strong bond with the COMMUNITY.
https://www.studiotheatreworcester.org/contact-us