(Cover Photo: The Cast of "The Cemetery Club" by Ivan Menchell. Photo Courtesy of Gateway Players Theatre.)

"Very well written although there were some holes in the plot"

By Kevin T. Baldwin
METRMAG Reviewer
# 774-242-6724

Gateway Players Theatre of Southbridge presents "THE CEMETERY CLUB"
Written by Ivan Menchell
Directed by Lou-Ellen Corkum
Cast Includes: Jim Douglas, Chris McTigue, Joan Stewart, Carol Allard Vancil, and Gail White.
Performances:
October 8, 9, 15 & 16, 2021 at 7:30pm
October 17, 2021 at 2:00pm.
Fellowship Hall of Elm Street Congregational Church, 61 Elm Street in Southbridge.
Parking available on Elm Street, or in the parking deck behind the Southbridge Town Hall.
Tickets: $15 for adults and $13 for seniors and youth under 18. Tickets may be reserved by calling Gateway at 508-764-4531. Online credit card ticket sales www.brownpapertickets.com.
Gateway Players Theatre of Southbridge will be presenting a "The Cemetery Club" their first show in 20 months.
Presumably set in the 1980s, three mature Jewish widows, Gail Riva White (Ida), Joan Stewart (Doris) and Lucille (Carol Allard Vancil), gather every month at the local cemetery where their late husbands are buried.
With this unusually morbid bond, they become this informal "Cemetery Club."
The two-act play, written by Ivan Menchell, becomes more a statement on life after loss. Each of the widows seeks a type of "release" from the ghoulish monthly trend - but only one seems fixed to take the necessary step toward achieving this release.
Yet, as the story unfolds, either through some application of observed generational tradition or Jewish stereotype perpetuated by the playwright, the widows also seem to also be the only ones holding themselves back in the process.
Lucille, whose late husband had been a purported philanderer in life, is the most aggressive of the widows by nature and loves to show off - be it in her bragging about her "many admirers" or her new fur coat. Vancil balances the acerbic, vain yet earthy quality of Lucille with an underlying frailty which is not immediately exposed.
Doris is the more conservative member of the group. Stewart plays Doris as far more stoic and judgmental than the others, which was the exact choice of direction to take so that the character did not wind up ultimately seeming needy or whiny.
However, Doris is also the most recent member of the "Club" and has become a bit dependent on her fellow widows.
Therefore, she becomes a bit jealous of Sam (Jim Douglas), a widowed butcher (and no, he is NOT THAT "Sam the Butcher" of "The Brady Bunch" notoriety), as he seems to show interest in Ida, the most resolute of the trio to move forward and enjoy (the remainder of) her life.
White excelled as Ida serving in the role of mediator between Doris and Lucille. Yet she also maintained a unique vulnerability, vacillating between determination and apprehension as Ida who is seeking to take her life in a new direction.
Ida's determination does not seem to mesh well with the unspoken rule of this highly unusual club, presumably, intended that the three widows are to mourn their husbands together...and exclusively...forever. A new relationship such as the one building between Ida and Sam would put the club at risk..."grave" risk.
Douglas plays Sam as a quiet, harmless widower whose love for his late wife is obviously unequalled. Yet, he also knows, too, that he, like Ida, is ready to see if life has another unwritten chapter waiting for him. A fine performance.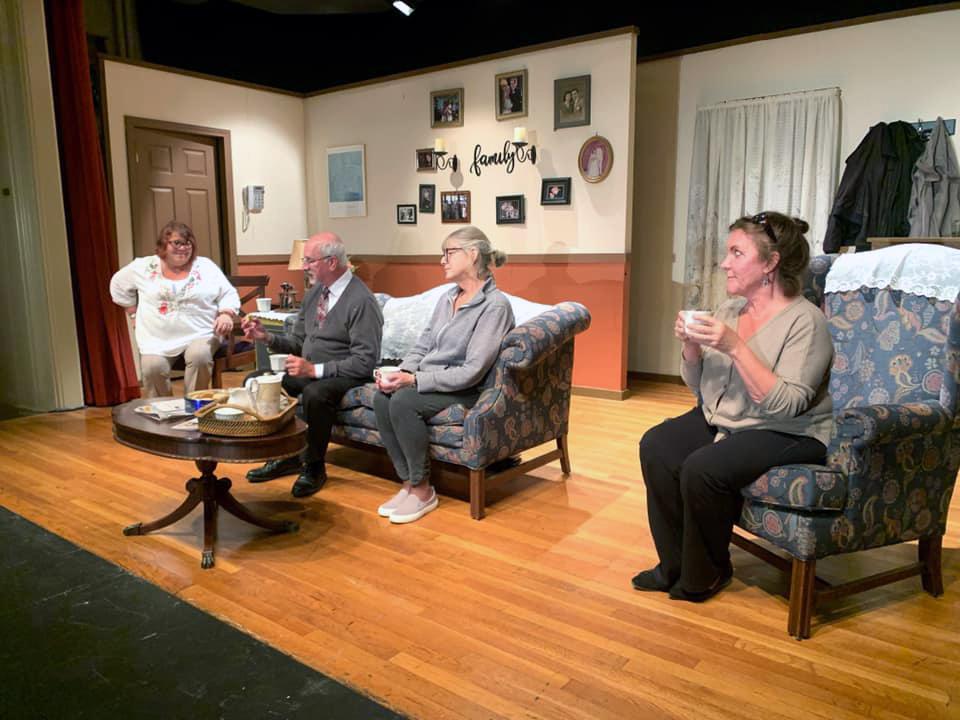 (The Cast of "The Cemetery Club" by Ivan Menchell. Photo Courtesy of Gateway Players Theatre.)
Doris and Lucille "plot" together arranging to sabotage the blossoming interest between Sam and Ida.
Menchell's script, and the production under the direction of Lou-Ellen Corkum, has subtle moments of tenderness, especially at the cemetery, yet never does it become overly depressing or maudlin. The trio of actresses blend so well together, they keep the moments of comedy crisp and the pace steady.
The set by John Turpin was commendable and effectively utilized the entire space of the stage. Scene changes ran fluidly with very little downtime.
The only questionable bit of staging came at the cemetery as the headstone printing faced out toward the audience - which would put these Jewish widows emoting some wonderful monologues, essentially, to the tops of their late husbands' yarmulkes instead of at their Florscheims.
Also, the isolated lighting during these quieter moments hardly seemed necessary and actually proved to be distracting at points.
Overall, though, after 20 months of all theatre being, essentially, interred, "Cemetery Club" is a well executed resurrection of live in-house performances and definitely worth the wait.
The show is approximately 2 hours with one intermission.
Kevin T. Baldwin is a member of the American Theatre Critics Association (ATCA)
@MetrmagReviews
@Theatre_Critics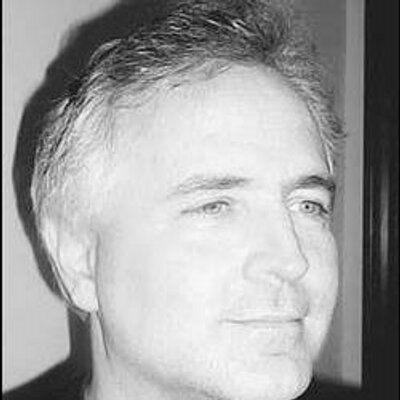 COVID-19 PROTOCOL
Audience size for the performances will be limited in order to maintain social distancing. All audience members at all performances will be required to wear masks regardless of their vaccination status.

ABOUT GATEWAY PLAYERS THEATRE OF SOUTHBRIDGE
Gateway Players Theatre, Inc. is an all-volunteer community theater providing quality live theatre performances and workshops to Southbridge, Sturbridge, and Charlton, Massachusetts and surrounding areas. Gateway Players Theatre, Inc. started in 1975, when a group of interested community members decided that Southbridge needed a theater group to bring live productions to the area. First using local schools and borrowed rehearsal and storage space, Gateway then moved into its current home in 1978, when Ruth Wells (of the American Optical Company Wells family) donated her home on Main Street as a cultural center in Southbridge. Gateway offers a full season of productions, usually performed at Elm Street Congregational Church, 61 Elm Street, Southbridge, MA, as well as workshops for youths and adults. Auditions are open to all, and new members are always welcome.
Mailing Address:
Gateway Players Theatre, Inc.
P.O. Box # 171
Southbridge, MA 01550