(Cover Photo: Cherry Zinger, Deb Moylan and Hadley Crane from New Player Theatre Guild's "STEEL MAGNOLIAS." Photo Courtesy of Valerie Schillawski, NPTG)
"Love is in the Hair at New Players"
By Kevin T. Baldwin
METRMAG Reviewer
# 774-242-6724

"STEEL MAGNOLIAS"
Written by Robert Harling.
Directed by Michael Knight.
15 Rollstone St, Fitchburg, MA 01420

Cast Includes: Hadley Crane, Debbie Richardson Moylan, Bethany Johnson, Cherry Lynn Zinger, Delia Wood, Jen Knight
Performances:
October 1 & 2, 2021 at 7:30pm
and
September 26 & October 1, 2021 at 2:00pm
Tickets $20 each (General Admission)
http://www.nptg.org/tickets.html
If you are looking for an escape from the world, then the fictional northwestern Louisiana parish of Chinquapin is where you should go. The best way to travel there is through the city of Fitchburg by attending the New Players Theatre Guild performance of "Steel Magnolias" happening now.
The Robert Harling play opens at Truvy's in-home beauty parlor where owner-hairstylist Truvy (Debbie Richardson Moylan) avoids interacting with her unseen couch-bound husband by attending to a group of women who regularly gather at her salon.
Two of Truvy's clients are young diabetic Shelby (Hadley Crane) and her mother M'Lynn (Jen Knight). As the two-act play reveals, caring mother M'Lynn chastizes Shelby who is risking her life to do the things she feels makes her life worth living, even though it also brings on severe medical trauma in the process.
Knight and Crane have many intense exchanges throughout the Harling story. Yet, with the fine chemistry between them, at no time does the arguing become so heavy handed that the bond of mother and daughter is felt to be lost.
No. Instead they illustrate how parents and children argue, sometimes well into that child's adulthood...if both are lucky. Yet, here, at no time, does this mother ever abandon her daughter. That aspect to M'Lynn's nature is made absolutely clear with Knight's impeccable performance.
During the first act, there are numerous humorous discussions while Truvy attends to setting Shelby's hair for Shelby's impending wedding.
We also are introduced to Annelle (Delia Wood) who arrives in town with little to her name and becomes like a daughter to kind, welcoming, non-judgmental Truvy. Later, Annelle becomes a born-again Christian and occasionally drives the ladies of the beauty salon a little crazy.
Wood deserves high praise for bringing out the full facet of the innocent-to-spiritual transformation of Annelle.
Ouiser (Bethany Johnson) is a bitter older woman who comes across crass and annoyed throughout most of the show. She has been unhappily married (twice) and has children who never call. She has a strong dislike of M'Lynn's husband. In fact, her only companion appears to be her dog.
Yet, while Ouiser is cantankerous, she still very much considers the other women at the salon as her closest friends...if, perhaps her only friends.
Johnson effortlessly handles Ouiser's numerous layers to her personality but also is adept at playing the numerous scenes requiring more physical humor.
Lastly, we meet Clairee (Cherry Lynn Zinger), widow of the mayor and new owner of a sports team and local radio station. She undergoes several "hair transformations" in the show...as do most of the actresses...with "mixed" results.
Zinger, as Clairee, is witty and hits her mark with some of the funniest lines in the show, occasionally serving as a perfect foil to the overbearing Ouiser.
While Shelby's health is a primary focus of the material, her decision to risk death once she becomes pregnant causes M'Lynn no end of grief.
There are numerous sub-plots in "Magnolias", many involving the men in the lives of these women - and many of these sub-plots are executed flawlessly by the ensemble of actresses.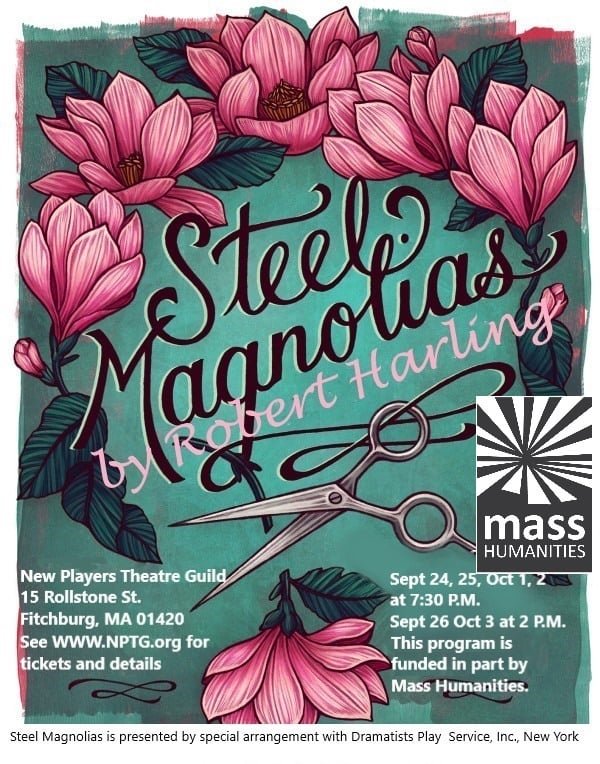 Under the direction of Michael Knight, the production moves along with little down time save for some extended scene changes. There is not one inch of wasted space given the robust set design by David Allen-Prescott. The use of actual salon equipment (provided by Steven Cristofono) was critical to creating a believable ambience which it absolutely succeeded in doing.
Steven Cristofono also is credited in guiding the cast on the actual hair styling used in the show.
There was some slight cramped quarters center stage with actresses having to step over some power cords along the floor. However, the argument here could be made that the same type of struggle might very well occur daily in actual hair salons.
There were some "uneven" moments where music would play either intermittently, unexpectedly, or at seemingly random or inconsistent levels which was distracting.
These minor issues aside, the show flowed quite well and the ensemble performance was maintained steady and true, making for a wonderful night of live in-house theatre.
Through Harling's script and the performances, the bond displayed between the characters rises above that of Truvy's regular clientele (who must run up one heck of a tab over the years as money did not seem to exchange hands much during the show's timeline). It also rises above that of neighbors. And, for M'Lynn and Shelby, it even transcends the bond of parent and child.
These six women are a family unto themselves. They are, yes, indeed, a sisterhood - and it is that compassion, that closeness, that love they feel for one another that shines through from the moment the lights come up.
The show is approximately two hours, 30 minutes with one intermission.
Kevin T. Baldwin is a member of the American Theatre Critics Association (ATCA)
@MetrmagReviews
@Theatre_Critics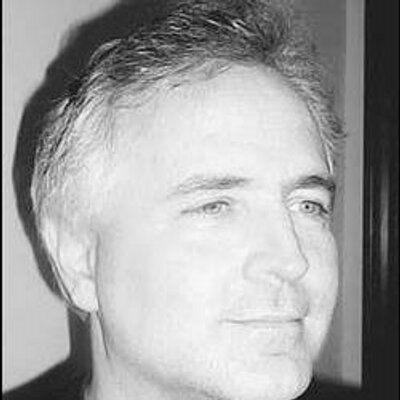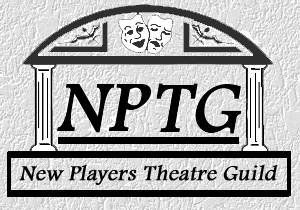 ABOUT NEW PLAYERS THEATRE GUILD
New Players Theatre Guild's goal is to foster and promote an active interest in community theater. It is a not-for-profit organization dedicated to encouraging people of all ages to participate in the joy of creating quality theater for the Montachusett area audiences. NPTG presents small to medium-scale musical productions and musical reviews for the public as well as straight plays. New Players Theatre Guild was founded in 1975 and varies in membership size, but has, at times grown to a membership of over 120 people. The group is managed by a Board of Directors, elected yearly by the membership, as well as several committees that carry out the various activities of the organization.
15 Rollstone St, Fitchburg, MA.

(978) 345-6570