(Cover Photo: The CAST of "SEUSSICAL THE MUSICAL" now playing at Barre Players in Barre, MA. through December 4, 2022. Photo Credit Meg Masciangioli and Colleen Norton)

By Kevin T. Baldwin
METRMAG Reviewer
# 774-242-6724

"From there to here, and here to there, funny things are everywhere."
- Dr. Seuss

Barre Players
Will Present
"Seussical the Musical"
By Lynn Ahrens and Stephen Flaherty
Co-conceived by Lynn Ahrens, Stephen Flaherty and Eric Idle.
Based on the many children's stories of Dr. Seuss
Directed By Anthony Masciangioli
Music Director Sam Asuque
Choreographer Meg Masciangioli
Stage Manager Tammy Bourque
Cast Includes: Roger Cormier, Olivia Gravel, Eliza Brown, Andrew Bigelow, Adrianna Williams, Christie Brady, Dakota Hinerth, Nadia Franklin Raye, Amy Matson, Jonathan Dano, Christopher Crockett-Sears, Brian LaRochelle, Hannah Hall, Triana Brote, Ginny Hilli, Anthony Wassel, Raiden Bousquet, Annabelle Bloom, Kaiyah Menard, Aimee Ickler, Aviana D'Amato, Julia Bourque, Megan Bourque, Hannah LaRochelle, Marianne Burke, Katie Eressy, Audrey Lavenski, Kaitlyn Thibault, Audrey Thomasian, Meg Masciangioli
Additional Creative Team:
Publicity and website – Diana Caterbury, Hannah Hall, Mike Sweeney; Set Design Anthony Masciangioli; Scenic Design – Anthony Masciangioli and Amelia Ickler; Lighting Design – Anthony Masciangioli and Jay Burnett; Costumes – Anthony Masciangioli and Meg Masciangioli; Box Office – Toni Brown
Barre Players Theater, 64 Common Street, Barre MA 01005
Performances:
November 19, 20, 25, 26 & 27, 2022
December 2, 3 & 4, 2022
(Contact Box Office for Exact Times)
Tickets: 978-257-8383 or http://www.barreplayerstheater.com/tickets.html
With "SEUSSICAL THE MUSICAL," the Barre Players make a much welcome return to the stage after a three year hiatus.
The musical is base upon the collective works of children's author Dr. Seuss and features one of the most memorable scores from iconic writing team of Lynn Ahrens and Stephen Flaherty, nominees to be voted upon for induction at the 2023 Songwriters Hall of Fame Induction & Awards Gala.
The songwriting team are two-time Tony Award winners and have earned four Grammy nominations. They are also recipients of the Oscar Hammerstein Award for Lifetime Achievement and are inductees into the American Theatre Hall of Fame.
They wrote the score for the animated feature "Anastasia," for which they garnered two Academy Award and two Golden Globe nominations, and also adapted it for Broadway.
Among other musical scores the duo is responsible for are the ones for "Ragtime" and "Once on this Island."
Yet, for all of their above merits and acclaim, with "SEUSSICAL THE MUSICAL," there is a little bit of snobbery among the more avid theatregoers.
Some do not care for the score, especially when compared to the aforementioned "Ragtime."
Others just flat out hate Dr. Seuss. Be it his unconventional rhyming scheme or all-encompassing weirdness, there are those that simply do not "connect" with the good "Dr." (obviously, Communists).
Be that as it may, that is their loss - because the Ahrens-Flaherty score is also one of their most memorable and is definitely one of the most enjoyable.
Overall, the Barre Players "SEUSSICAL" ensemble carries off the musical quite nicely.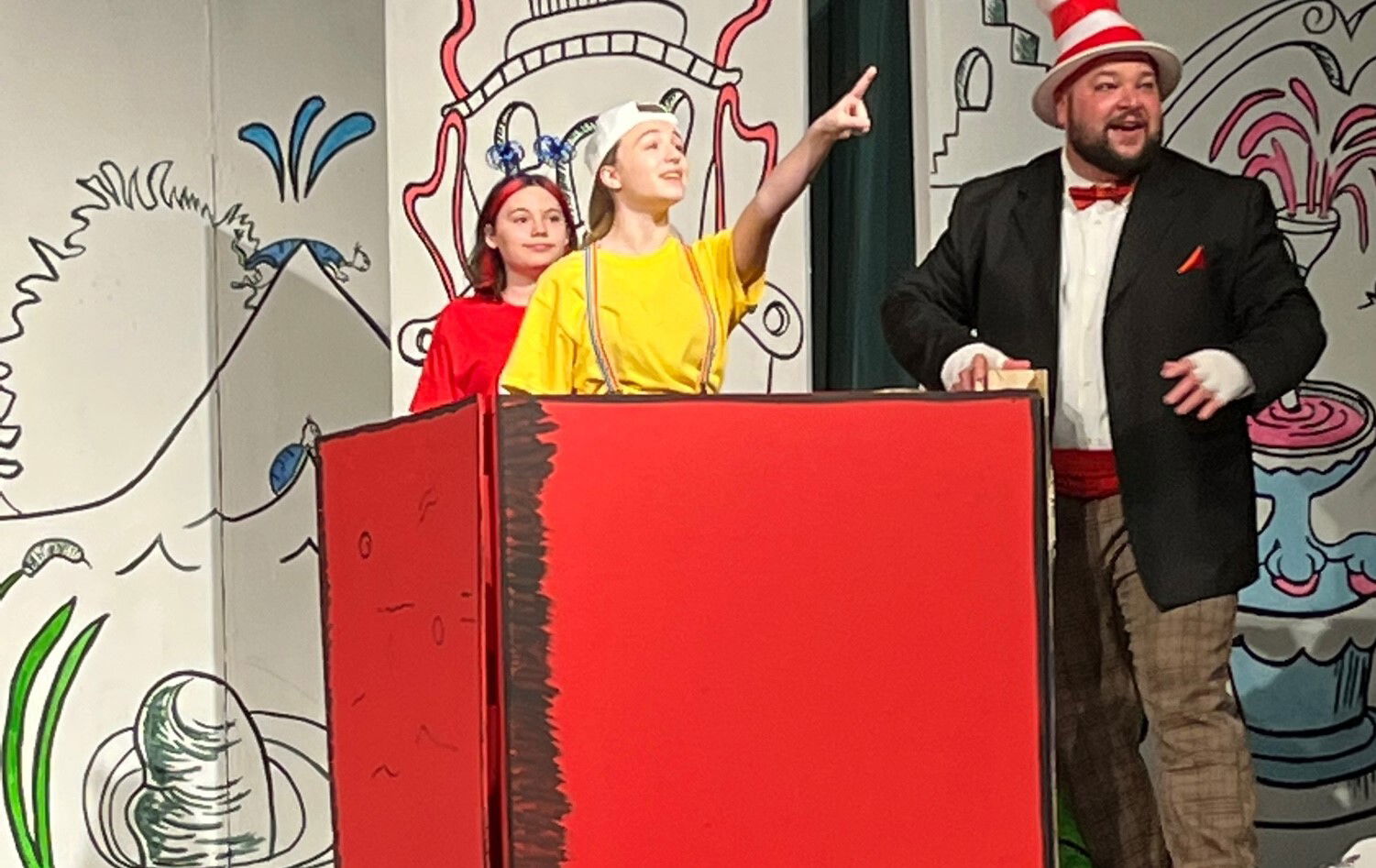 (Photo: Olivia Gravel as "JoJo," Annabelle Bloom as "Thing 1" and Roger Cormier as the "Cat in the Hat" in a scene from "SEUSSICAL THE MUSICAL" now playing at Barre Players in Barre, MA. through December 4, 2022. Photo Credit Meg Masciangioli and Colleen Norton)
This is a "family friendly" musical and that "family friendly" designation almost always becomes a lightning bolt for criticism and, when the show premiered on Broadway in 2000, it was overwhelmingly panned by critics and closed in 2001 suffering huge financial losses.
In spite of the above, once the show became available to local theatres, it has risen like a phoenix and simply thrived.
It thrives because this is a show endearing to families and those who enjoy the fun musical mash-up of "Seussifical" tales.
In "SEUSSICAL THE MUSICAL," famous characters such as our host, The Cat in the Hat (Roger Cormier), are brought to life on the Barre stage.
Cormier is a impish delight as the mischievous Cat in the Hat who manipulates much of the action throughout the show.
Is he hero or is he villain?
He is both and he is neither.
He is the Cat in the Hat.
Other characters we will meet are gentle giant Horton the Elephant (Andrew Bigelow), feathery friend Gertrude McFuzz (played at this performance by swing Meg Masciangioli), devil-may-care Mayzie la Bird (Christie Brady), and young, impetuous, fresh-faced JoJo (alternating dates between Olivia Gravel and Eliza Brown).
Under the steadfast direction of Anthony Masciangioli, we are brought into the "Jungle of Nool" where the tenderhearted elephant Horton "hears a 'Who'" coming from a speck of dust.
It turns out that the speck of dust contains the "world" of "Whoville." In the song, "Here on Who" we meet all the Whovians.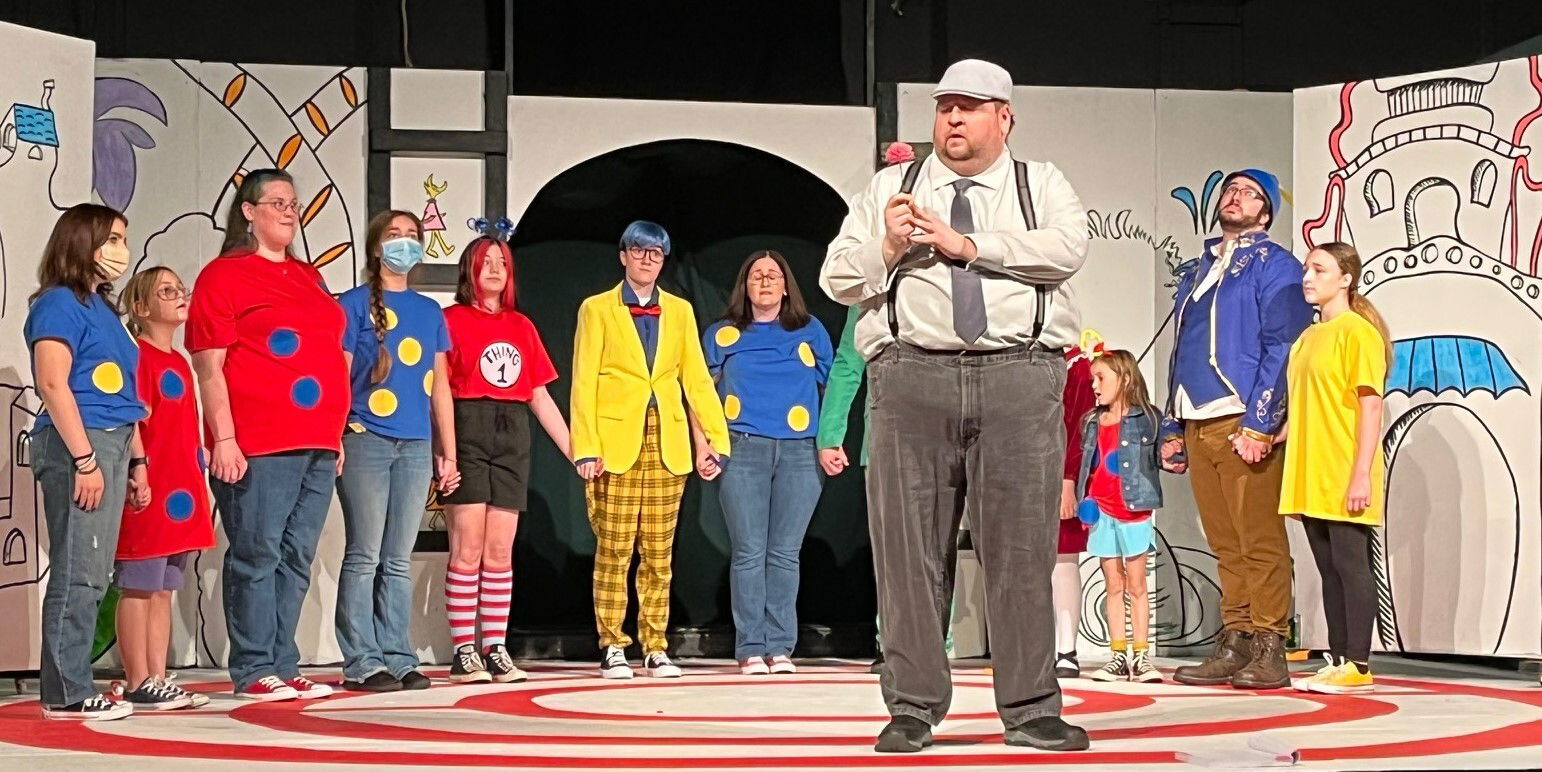 (Photo: Andrew Bigelow as "Horton the Elephant" surrounded by members of the Who Ensemble in a scene from "SEUSSICAL THE MUSICAL" now playing at Barre Players in Barre, MA. through December 4, 2022. Photo Credit Meg Masciangioli and Colleen Norton)
JoJo is the son of the amiable leader of the Whos, Mr. Mayor (Nadia Franklin Raye) and his wife (Amy Matson).
The couple, frustrated by JoJo's behavior in school, send the lad to military school for "thinking too many thinks" in the songs "How to Raise a Child" and "The Military."
Horton protects the speck of dust by placing it on a clover. He also agrees to sit on an egg in the nest of irresponsible mamabird-to-be Mayzie la Bird, who takes flight at every opportunity.
This fateful combination of choices leads to many moments of despair and anguish for the frustrated elephant.
The only one who feels his pain is Gertrude McFuzz, totally in love with Horton who seems oblivious to the affection she has toward him.
Meg Masciangioli excels not only as the musical's choreographer but also filling in on the role of Gertrude.
Bigelow's sensitive portrayal of the endearing Horton is spot on and we root for him from the beginning.
Horton's duet with JoJo in "Alone in the Universe" is one of the show's high points.
One of the musical's best dance numbers is the second act's tapper, "Havin' a Hunch" played in black light.
While the scripted instructions call for an advised "less is more" approach, director Masciangioli has cleverly sketched out the functional set with propitiously placed painted spots that are brought out quite nicely in the black light.
However, on the flip side of that, the tap dancing was so loud at times it tended to drown out some of the vocals. Overall, "Havin' a Hunch" was still a highly effective number.
Horton tries to convince the other animals in The Jungle of the existence of the Whos, but he is ridiculed by the Sour Kangaroo (Dakota Hinerth) who convinces others that Horton should be put on trial for insanity.
Hinerth owns the stage as the Sour Kangaroo, especially during the Act One belter, "Biggest Blame Fool."

(Photo: The CAST of "SEUSSICAL THE MUSICAL" now playing at Barre Players in Barre, MA. through December 4, 2022. Photo Credit Meg Masciangioli and Colleen Norton)
Despite all odds, Horton and Gertrude band together to save the Whos, free Horton, and restore peace and unity to the Jungle of Nool.
Set design, costumes and many of the other technical elements coordinated by director Masciangioli and the entire creative team allow for the best use of the Barre stage space and, in combination, present a fun musical that the entire family can enjoy.
Much like the books of Dr. Seuss, "SEUSSICAL THE MUSICAL" entertains but also conveys a message without that message becoming too preachy.
There is an overwhelming implication of embracing one's individuality, in believing in oneself, and also in believing in someone OTHER than yourself - even when the facts tend to work against them.
Dr. Seuss also once scribed, simply, "Fun is good."
Well, "SEUSSICAL" is good fun.
The show runs through December 4 and, for those that DO enjoy a fun musical mash-up, "SEUSSICAL THE MUSICAL" could prove the perfect fun night out for the entire family.
Approximately two hours with one intermission
Kevin T. Baldwin is a member of the American Theatre Critics Association (ATCA)
@MetrmagReviews
@Theatre_Critics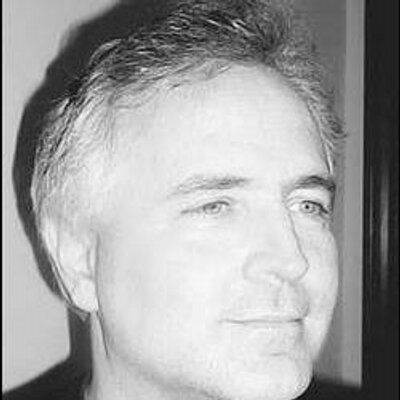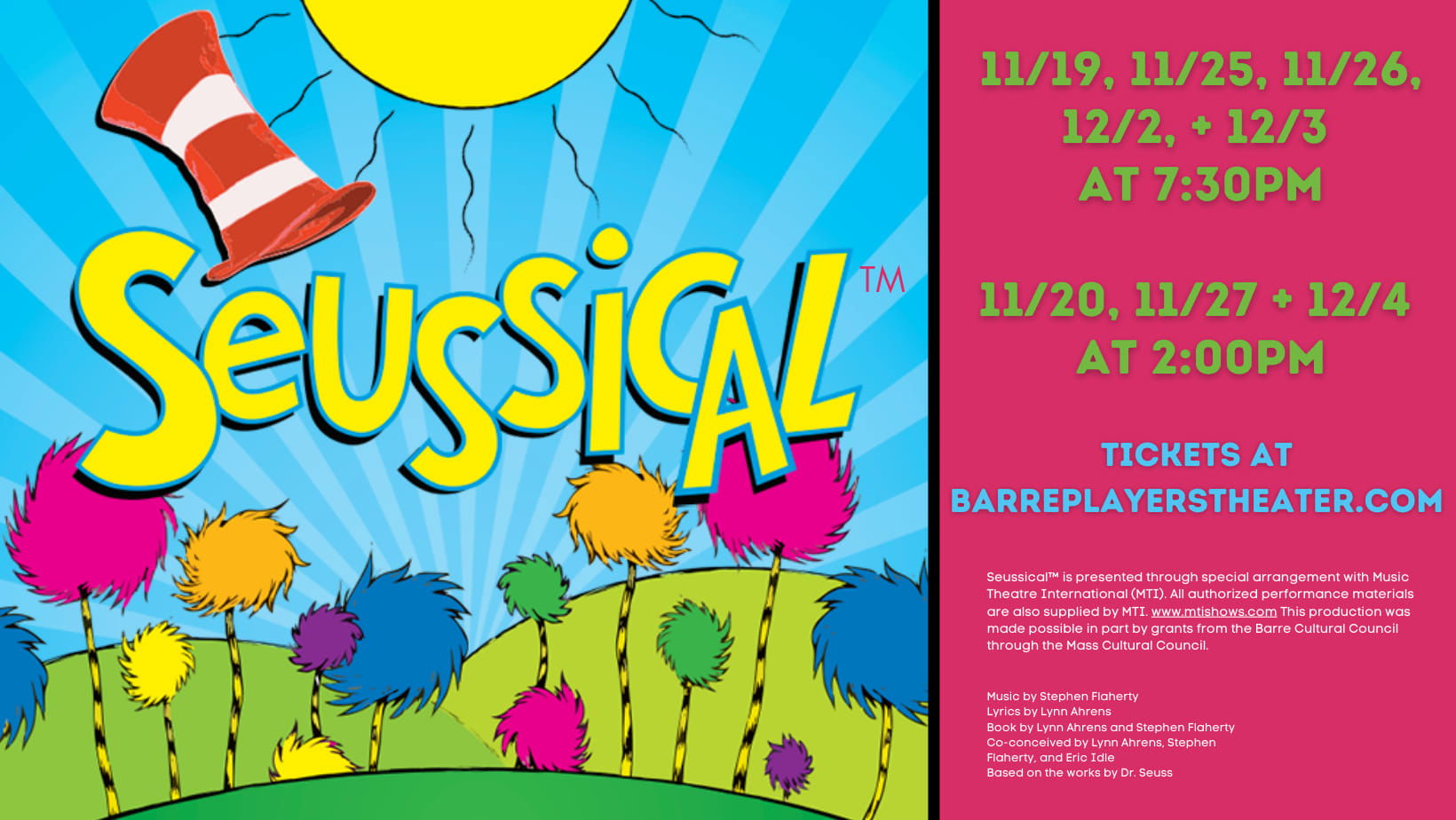 ABOUT THE SHOW
"SEUSSICAL THE MUSICAL" is a musical comedy by Lynn Ahrens and Stephen Flaherty, based on the many children's stories of Dr. Seuss, with most of its plot being based on Horton Hears a Who!, Gertrude McFuzz, and Horton Hatches the Egg while incorporating many other stories.

ABOUT THE BARRE PLAYERS
Barre Players is a rural, non-profit, community theater committed to staging quality, affordable theatrical productions. Our theater is located on the historic common at 64 Common Street in Barre, Massachusetts.

Our typical theater season includes four productions (Fall, Christmas Holiday, Early Spring, Late Spring) and occasional special events. During the summer months we sponsor youth productions. For college-bound high school graduates, we have a scholarship program, which recognizes personal contributions to our organization.

We are a diverse group of individuals with a variety of interests. Our common bond is the desire to be involved in some way - directly or indirectly - in theatrical productions. New members are always welcome and appreciated. Our members and patrons come from many towns, primarily in the central Massachusetts area.
Barre Players Theater
64 Common Street
Barre MA 01005