(COVER PHOTO: The CAST of the Rodgers and Hammerstein musical "CINDERELLA," presented by TNECT at the Bradley Playhouse in Putnam, CT. through August 21, 2022. Photo: Christine Healy)

By David Allen Prescott
Special METRMAG Correspondent Reviewer
# 774-242-6724
"Do I want you because you're wonderful? Or are you wonderful because I want you?"

Theatre Of Northeastern Connecticut, Inc.
at the Bradley Playhouse
Presents
"RODGERS AND HAMMERSTEIN'S

CINDERELLA"
Music by Richard Rodgers
Book and Lyrics by Oscar Hammerstein II
Cast Includes: Emily Baldwin, Aaron J. Ferro, Jim Archambault, Jourdan Figueroa, Anna Lee Percuoco, Bonnie Theriault, Mia Berube, Libbey Stearns, Craig Blake, Philip Vaile-Lucason, Vincent McGovern, Maegan Pollard, Erin Healey, Riley Nystrom, Jayden Casey, Madison Lussier, Sophie Nesanelis, Shannon Casey, Laurie Neal, Wladimir Petruniw, Sharon Brouillard, Michaela Casey, Melanie Garcia, Roger Hammond, Wendy Harris, Pam Kerouack, Melina Martello-Munoz, J. Scott Moore, Nini Mwicgi, Christine Crugnola Petruniw, Martin Reiss, Mary Jo Reiss, Allison Thebeau, Charlotte Totten, Natalie Crino.
Bradley Playhouse, 30 Front Street (Route 44) in Putnam, CT.
Performances:
August 5 through August 21, 2022
Fridays at 7:30pm; Saturdays at 7:30pm and Sundays at 2:00pm
Please note: FLEX PASS holders need to be signed into the account that purchased the flex pass or CALL the Box Office to PURCHASE TICKETS
TICKETS:
$26 (Adults)$23 (Students/Seniors)$23 (Veterans/ First Responders)
All seats reserved. Reservations may be made with a major credit card online at www.thebradleyplayhouse.org or by calling 860-928-7887.
In a world where it has become less and less common to experience a grand score with a lush live orchestra, the overture to the Rodgers & Hammerstein classic "CINDERELLA" was a welcome experience in and of itself – indeed, the 20 piece orchestra remains a highlight of the production throughout, and lends greatly to the romance and grandeur of the evening.
From the moment we first see her, Emily Baldwin enamors as CINDERELLA. Her performance delivers the necessary charm, magic, and absolute optimism at every turn. She is a joy to watch, and adeptly soars through the score with ease and poise.
Bonnie Theriault, Mia Berube, and Libbey Stearns deliver as the Stepmother and Stepsisters, with Berube and Stearns leaving the audience in stitches with their simultaneously charming and repulsive behavior in numbers "Stepsisters' Lament" and "A Lovely Night."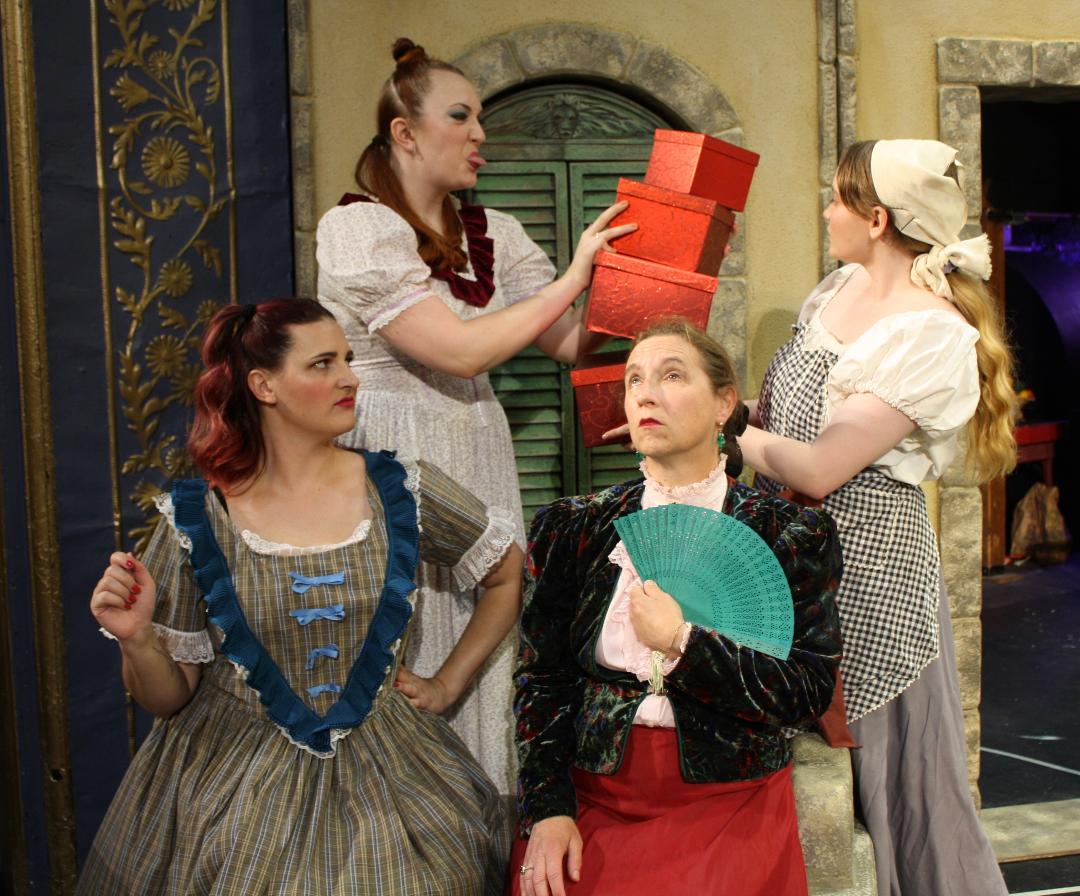 (PHOTO: Mia Berube (Stepsister Joy), Libbey Stearns (Stepsister Portia), Bonnie Theriault (Stepmother) and Emily Baldwin (Cinderella) in Rodgers and Hammerstein's "Cinderella," presented by TNECT at the Bradley Playhouse in Putnam, CT. through August 21, 2022. Photo: Christine Healy)
The Royal Family played by Jim Archambault, Jourdan Figueroa, and Aaron J. Ferro fell just short of charming.
While Figueroa as the Queen delivered a sincere and beautifully sung performance showcasing the love of a wife and mother, Archambault and Ferro as King and Prince never quite connect with their fellow cast mates on stage, and so lack the necessary charisma to achieve their respective roles as comic relief and romantic lead.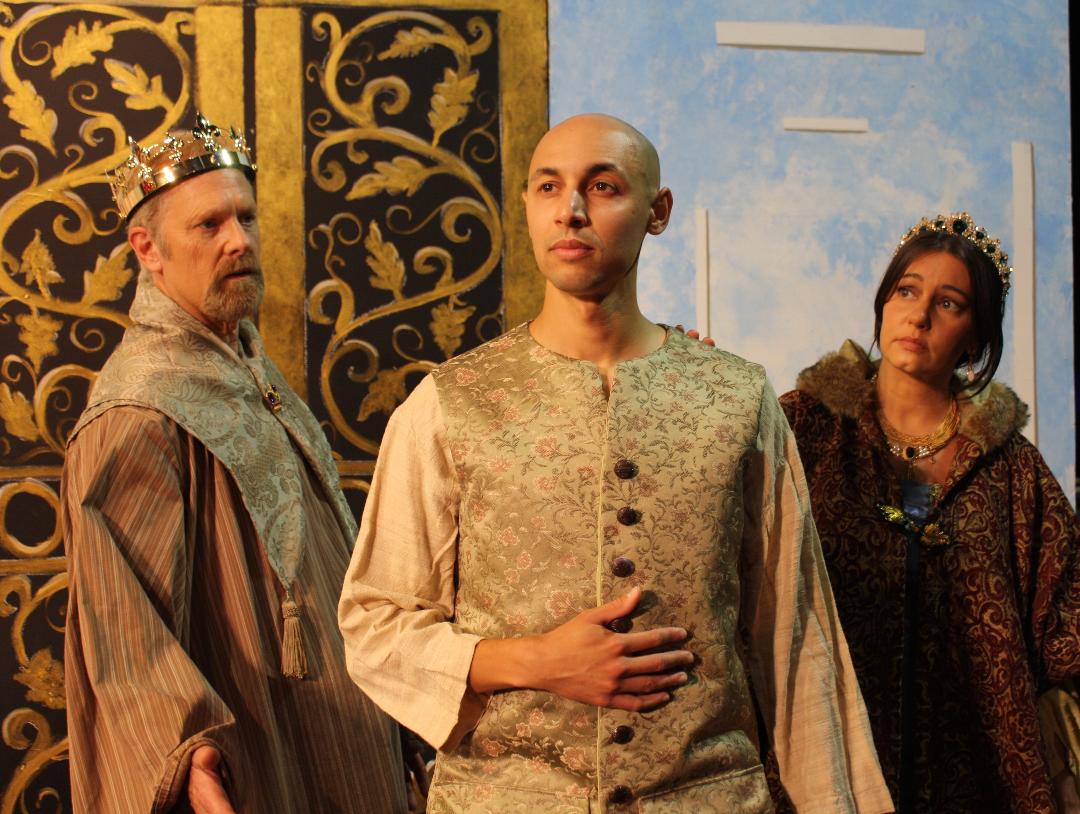 (PHOTO: Jim Archambault (King), Aaron Ferro (Prince), Jourdan Figueroa (Queen) of the Rodgers and Hammerstein musical "Cinderella," presented by TNECT at the Bradley Playhouse in Putnam, CT. through August 21, 2022. Photo: Christine Healy)
Baldwin's CINDERELLA does manage to bring out the best in Ferro, however, and their scenes together are among the highlights of the evening.
The performance was peppered with magical moments, though most did lack the finesse to bring them to the next level. This did not, however, hinder the astonishment of the young patrons throughout the theater, who remained captivated throughout.
Particularly delightful was the use of two young performers as CINDERELLA's mouse friends – Madison Lussier and Sophie Nesanelis remained committed, polished, and refined, easily taking on the difficult role of actors playing animals.
Scene changes would have benefitted from choreography and stream-lining. While this classic musical does include the music necessary to cover these changes, stage crew and actors were very visible as they fumbled through the transitions.
Choreography by Kelly and Paul Wybieracki was well-executed by the large ensemble cast, but remained exceedingly simple throughout. The few moments highlighting skilled ensemble dancers such as Maegan Pollard could have been utilized to expand on the grandeur needed to fill the resplendent score.
Costumes lent themselves well to the production, and particularly where it mattered. CINDERELLA's iconic transformation from rags to glittering ball gown was a beautiful moment of magic, and the resulting gown was worthy of a princess.
Lighting design by Aidan Horrigan enhanced the intimacy of moments between CINDERELLA and the Prince, but could have gone even further to amplify the magical moments of the show.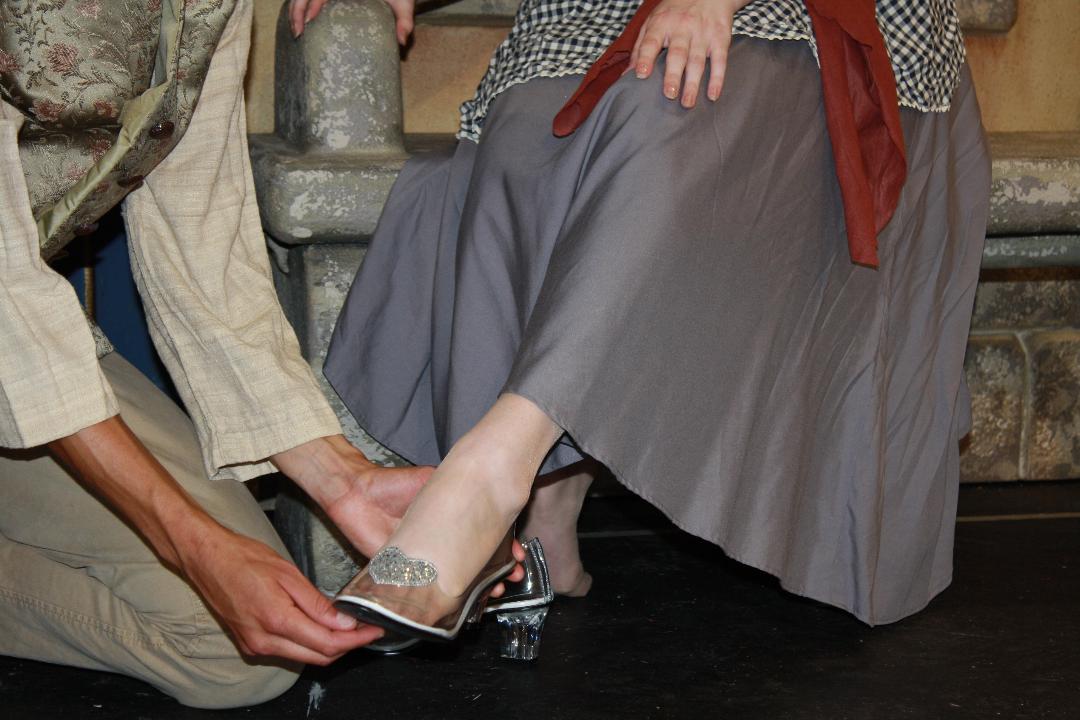 (PHOTO: A pivotal footwear moment from Rodgers and Hammerstein's "CINDERELLA," presented by TNECT at the Bradley Playhouse in Putnam, CT. through August 21, 2022. Photo: Christine Healy)
Multiple spotlight issues left characters unseen for moments while they got their bearing.
Community theatre seasons over the last decade rarely include a Rodgers and Hammerstein title, and the requirements for the cast, music, and design are a tall order.
However, with "CINDERELLA," the Bradley has staged a commendable production that will charm those who miss the enchantment of the Golden Age of musical theater, as well as young theatre-goers who will hopefully be inspired to keep these titles alive.
Review Contributed by David Allen Prescott - Special METRMAG Correspondent
Approximately two hours with one intermission
Kevin T. Baldwin is a member of the American Theatre Critics Association (ATCA)
@MetrmagReviews
@Theatre_Critics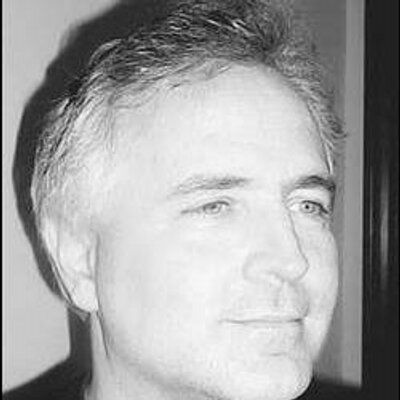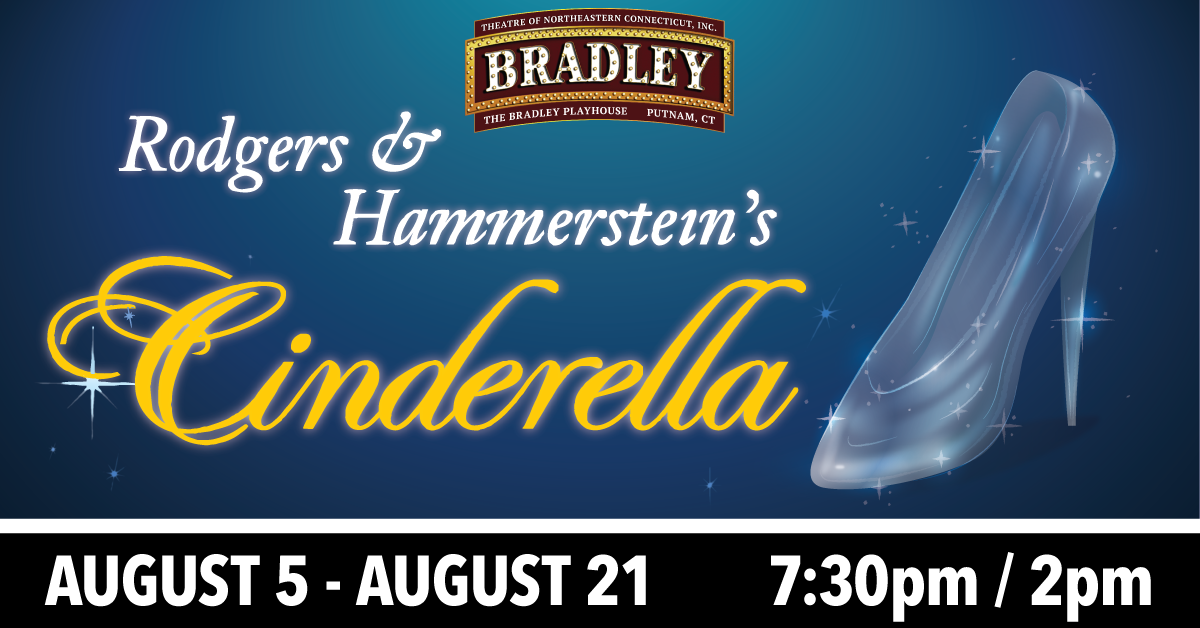 ABOUT THE SHOW
The timeless enchantment of the magical fairy tale is reborn with the Rodgers & Hammerstein hallmarks of originality, charm and elegance.
Originally presented as a television extravaganza, this famous fairy tale has been re-fashioned and set to music by two great masters of the musical.
The characters are given greater depth plus a more human quality, and it is only through CINDERELLA's innocent faith in a miracle that allows her wish to go to the ball to come true.
Musical highlights include "In My Own Little Corner", "A Lovely Night", "Do I Love You Because You're Beautiful?" and "Impossible".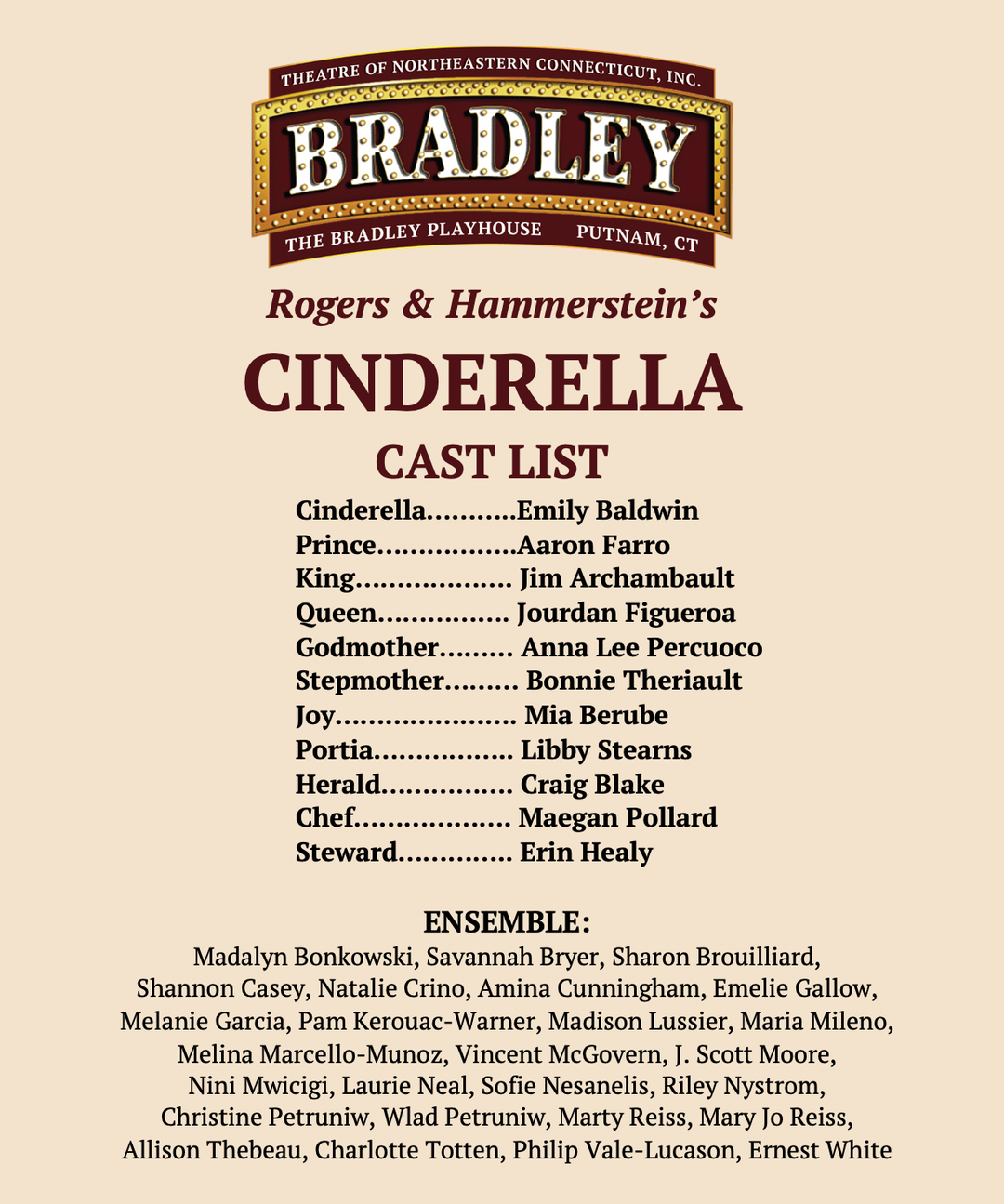 COVID-19 PROTOCOL
Wearing a mask is optional if you are vaccinated. For the safety of patrons, cast, crew, and volunteers, we do request that a mask be worn by those who are not vaccinated.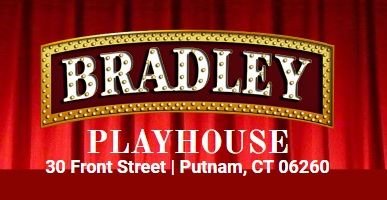 ABOUT THE BRADLEY PLAYHOUSE
The Bradley Playhouse is a 117 year-old vaudeville theatre in the heart of the Putnam antiques and restaurant district in the "Quiet Corner" of Northeastern Connecticut. Since 1991, the Bradley Playhouse has been managed by the volunteers of The Theatre of Northeastern Connecticut, Inc. (TNECT).
ABOUT THEATRE OF NORTHEASTERN CONNECTICUT
TNECT produces eight main season shows per year and a number of special fundraising events for The Bradley Playhouse Restoration Fund. TNECT's mission is to produce and sponsor quality theatre and entertainment for the residents of Northeastern Connecticut and the surrounding areas, to encourage the development of creativity through the support of local artists, and to support education and hands-on experience in the creation, direction, and production of theatre and the performing arts.
The Bradley Playhouse
30 Front Street
PO Box 71
Putnam, CT 06260-1942