(Cover Photo: Left to right Jesse Kodama, Jared Troilo, Phyllis Kay, Peter Van Wagner and Tony Estrella in a scene from Joshua Harmon's "PRAYER FOR THE FRENCH REPUBLIC" now playing at the Huntington Theatre Company in Boston, MA. through October 8, 2023. Photo Credit T. Charles Erickson)


By Kevin T. Baldwin
METRMAG Reviewer
# 774-242-6724

"I found myself just now saying a prayer – it was only a word - but, in that one word, lives all my hope for my family, my country, the future, peace, acceptance, love and understanding, forward motion, generations."
- ("Irma") / Joshua Harmon

Huntington Theatre Company
Presents Joshua Harmon's
"PRAYER FOR THE FRENCH REPUBLIC"
Written by Joshua Harmon
Directed by Huntington Artistic Director Loretta Greco
Cast Includes: Amy Resnick as "Marcelle"; Nael Nacer as "Charles"; Tony Estrella as "Patrick"; Will Lyman as "Pierre"; Joshua Chessin-Yudin as "Daniel"; Talia Sulla as "Molly"; Carly Zien as "Elodie"; Jared Troilo as "Lucien"; Jesse Kodama as "Young Pierre"; Phyllis Kay as "Irma"; Peter Van Wagner as "Adolphe"; David Kelly - U/S "Adolphe/Pierre"; Dori A. Robinson - U/S "Marcelle"; Zach Kelley - U/S "Young Pierre"; Fady Demian - U/S "Daniel/Lucien"; Josephine Elwood - U/S "Elodie/Molly"
Additional Creative Team:
Andrew Boyce - Scenic Designer; Alex Jaeger - Costume Designer; Christopher Akerlind - Lighting Designer; Fan Zhang - Sound Designer; Lee Nishri-Howitt - Voice Coach; Kevin Schlagle - Production Stage Manager; Pat-rice Rooney - Stage Manager; Misha Shields - Intimacy and Movement Coach; Rosalind Bevan - Line Producer; Taylor Williams, CSA – Casting; Dori A. Robinson - Assistant Director; Lee Nishri-Howitt - Voice Coach; Katie Bickford - Music Coach; Misha Shields - Intimacy and Movement Coach; Production Assistants: Ross Grey, Hannah Marks; Carpenters: Hannah Ashe, Joe Ellard, Mitchell Gavin, Nick Robinette, Steven Asaro, Allie Zalewski, Frida Swallow; Charlie Berry - Deck Run Crew; Guthrie Morgan - Scenic Artist; Steven Doucette - Props Artisan; Ian Thorsell - Prop Artisan; Stephanie "Sam" Martin – Stitcher; Jennie Fuchs - Wardrobe Run; Katherine Lawrence - Wardrobe Swing; Lia Maynard - Wig Run; Ellie DeLucia - Wig Run Swing Season Electrician: Violet Gayzagian, Kevin Barnett, Dillion Brooks, Dean Covert, Jess Elliott, Sam Shotz, Ollie Rizzo, Heather Villani, Cindy Wade; Jemma Kepner - Follow Spot Operator; Lexie Lankiewicz - Audio Run (A2)
Performances:
September 7, 2023 through October 8, 2023
(Contact Box Office for Exact Times)
The Huntington Theatre, 264 Huntington Avenue, Boston, MA.
Tickets:
Available online at huntingtontheatre.org, by phone at 617-266-0800 or in person at The Huntington Theatre, 264 Huntington Avenue, Boston.
PURCHASE OR RENEW A 2023-2024 SEASON TICKET PACKAGE
The Huntington Theatre presents the brilliantly staged "PRAYER FOR THE FRENCH REPUBLIC" which succinctly proves that - in a world prone to sustaining abhorrent, ignorant animosities - the more things change, the more things stay the same.
The late, great photographer, Linda McCartney, was notable for her juxtaposition of something beautiful set against something bleak...or even ugly.
In a literary sense, that contrasting imagery is just what playwright Joshua Harmon has successfully accomplished with "PRAYER FOR THE FRENCH REPUBLIC."
He has taken so much historical ugliness and bleakness and juxtaposed it in a contemporary setting with a great deal of humor and beauty. The staging provided by Huntington Artistic Director Loretta Greco allows this to be magnified a thousand-fold.
There are many moments, in this story chock full of of dialogue and diatribes, that go on for expanded lengths of time on stage.
However, these moments are so well constructed - so well crafted - that, instead of inducing a sense of boredom, they induce a sense of awe.
Much of this awe also comes thanks to an abundance of terrific performances provided by the cast.
"PRAYER FOR THE FRENCH REPUBLIC" opened Off-Broadway in 2022 and quickly became a critic's darling.
The show follows multiple generations of a Jewish family living in France facing anti-Semitism and ask themselves repeatedly:
"Are we safe?"
The show was winner of the 2022 Drama Desk and Outer Critics Circle Awards for Best New Off-Broadway Play and the inaugural Theater J Trish Vradenburg Jewish Play Prize.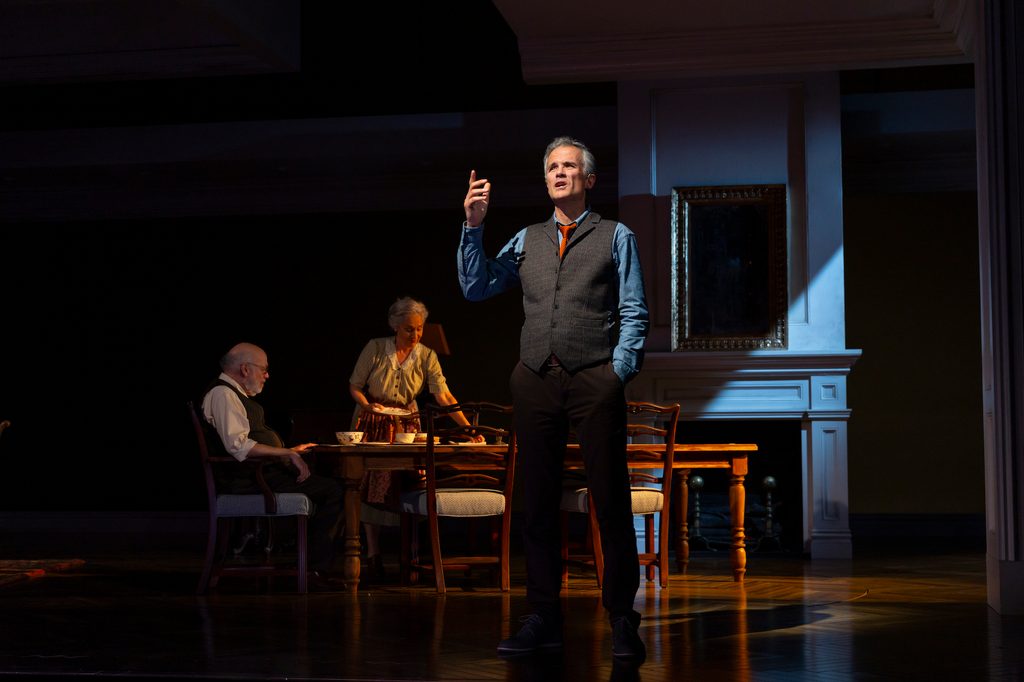 (Photo: In the foreground is Tony Estrella as "Patrick" with Peter Van Wagner as "Adolphe" and Phyllis Kay as "Irma" in a scene from Joshua Harmon's "PRAYER FOR THE FRENCH REPUBLIC" now playing at the Huntington Theatre Company in Boston, MA. through October 8, 2023. Photo Credit T. Charles Erickson)
In Harmon's play, it is 2016 Paris where the Salomon family has resided since the 1940s.
The family's Jewish grand patriarch, late in his eighties, owns and runs a piano store on the Rue du Faubourg Montmartre that has been in the family for generations. More on him later.
American college student Molly (Talia Sulla) is studying in France and, leaving an untenable rooming situation in Paris, visits her cousins Marcelle (Amy Resnick) and Patrick (Tony Estrella).
Estrella, as Patrick, also serves as our guide throughout most of the show, and is humorous, honest and charismatic in his performance.
Resnick is a veritable whirlwind on stage - an unstoppable force as the quirky, eccentric Marcelle, a psychiatrist who could stand some serious "route canal-level" mental health therapy herself, it seems.
In their first meeting, Marcelle reviews the entire family genealogy to Molly. This also proves helpful for the audience for what is about to unfold on stage. However, given the literal speed in which this information is provided, good luck trying to keep up.
There is mention of them conversing in French yet almost all the dialogue is spoken in English - which is good because no one should want to sit through an almost-three-hour-show filled with vain attempts at ridiculously phony French accents.
As Molly, Talia Sulla is both exuberant and engaging. While passive through much of her interactions, Molly is also no pushover and makes her positions on certain subjects very clear.
Marcelle introduces Molly to her husband, Charles (Nael Nacer). They have a son, Daniel (Joshua Chessin-Yudin), who is a math teacher at a Jewish school.
Nael Nacer is exceptional portraying Charles who not only serves the story as one of its more stabilizing characters, there are also moments of perfectly executed deadpan delivery.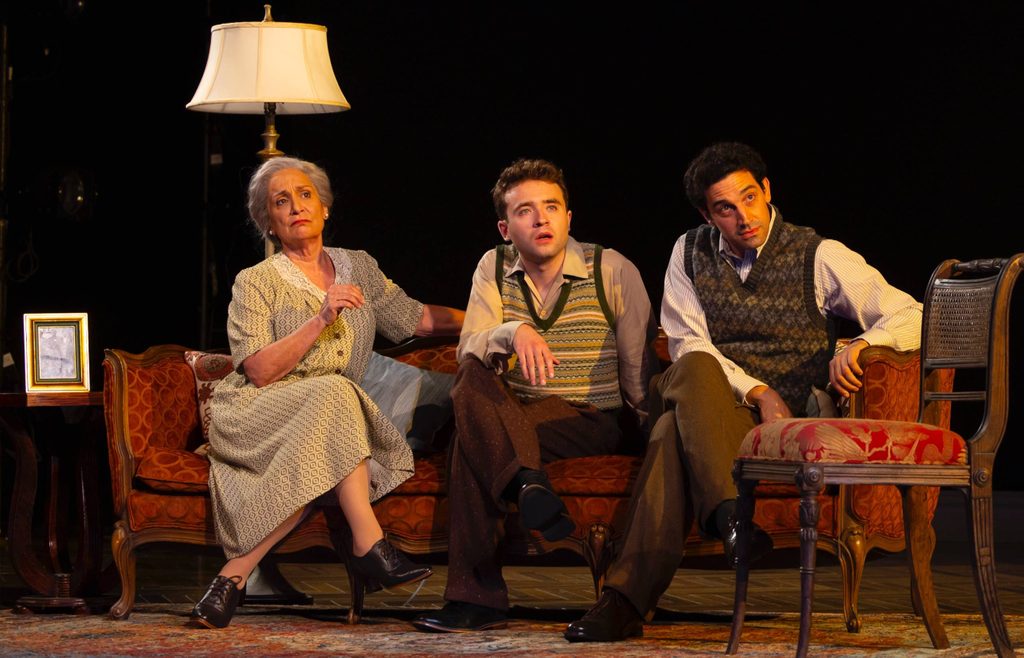 (Photo: Phyllis Kay, Jesse Kodama and Jared Troilo in a scene from Joshua Harmon's "PRAYER FOR THE FRENCH REPUBLIC" now playing at the Huntington Theatre Company in Boston, MA. through October 8, 2023. Photo Credit T. Charles Erickson)
When a pivotal moment in Charles' life occurs, forcing him to make a life-altering choice that impacts the entire family, we find ourselves not only rooting for him but the family as a whole.
This moment comes with a history lesson that unfolds on stage.
We learn that, back in 1944, a Jewish couple in Paris, somehow themselves spared the fate that fell upon their neighboring families, sought news of their own missing family members.
We meet Irma (Phyllis Kay) and Adolphe (Peter Van Wagner), awaiting news of their missing sons - sons they have not seen nor heard from throughout the war.
Both Van Wagner and Kay have a pleasing chemistry on stage, making us believe in the couple's long-standing relationship.
Eventually, their son Lucien (Jared Troilo) and their 15-year-old grandson Pierre (Jesse Kodama), the latter of whom becomes father to Marcelle and Patrick (the "Older Pierre" is played by Will Lyman), arrive home from a concentration camp based in Poland.
The subplot of the relationship between Lucien and young Pierre could have been expanded a bit more, occasionally giving the actors little to work with, but actors Troilo and Kodama both did well with what was there.
The two time periods run in tandem on stage with very little redressing required. The singular set is cleverly constructed with ceilings that rise and lower and a table stage left that rotates to become one house or the other. A deceptively basic yet totally effective design.
Jump ahead 70 years later, the great-grandchildren of Irma and Adolphe face reality whereby ancient hatreds have served to inspire modern-day acts of violence - and their family is set right in the crosshairs.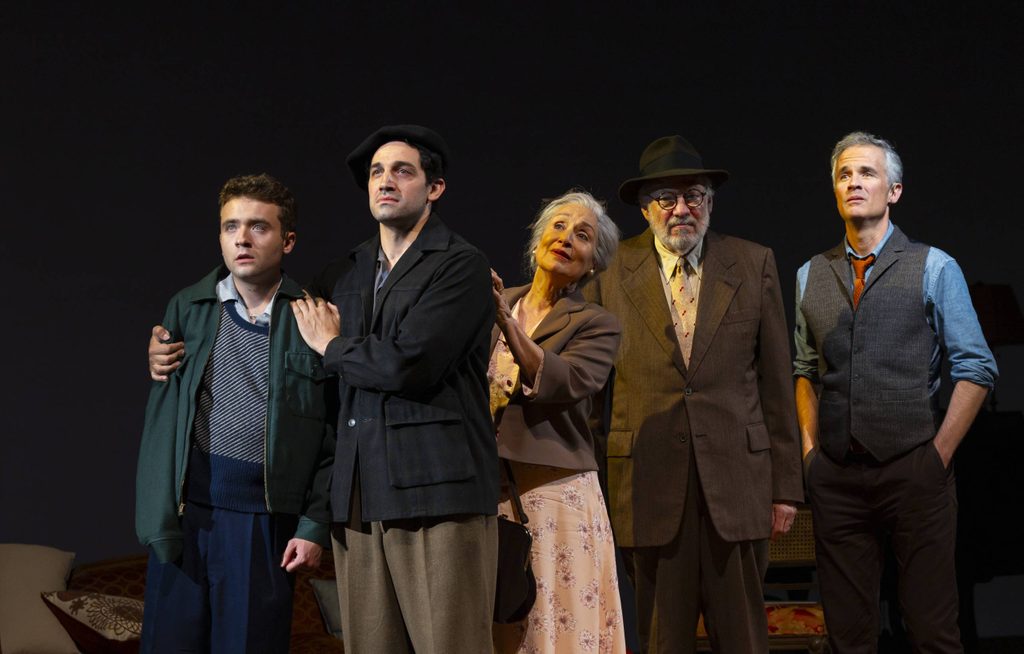 (Photo: Left to right Jesse Kodama, Jared Troilo, Phyllis Kay, Peter Van Wagner and Tony Estrella in a scene from Joshua Harmon's "PRAYER FOR THE FRENCH REPUBLIC" now playing at the Huntington Theatre Company in Boston, MA. through October 8, 2023. Photo Credit T. Charles Erickson)
There is no ambiguity here – Charles is convinced that the resurgence of hate-based crimes is literally putting their lives in danger.
As they seek out their next move, they ponder…How can this be?
How can such anti-Semitic hatred could still exist after what their country…what the world…experienced less than 75 years ago?
Few vestige concentration camps still exist in Europe – those that remain standing remain open to the public, serving as a visceral reminder of anti-Semitic atrocities committed during the Holocaust, including those potentially witnessed by Lucien and Pierre.
Yet, in 2016 France, Marine Le Pen, anti-Semitic president of the hate group National Front, is feared to win the election for president.
And yes - America's own 2016 election is also recalled in the story but mainly only used as a comparison to the events taking place in France.
Again – How CAN this be?
That is what Harmon's "PRAYER FOR THE FRENCH REPUBLIC" explores and the playwright does so with an approach that is uniquely part empathy and part detached discernment.
When Daniel, who wears a Yarmulke, is attacked on the street by three men, the family begins to fear and re-evaluates living in France as it slowly deteriorates, especially thinking of what dangers might await their daughter, Elodie (Carly Zien).
Both Joshua Chessin-Yudin as Daniel and Carly Zien as Elodie provide the sparks that feed the fire that is part and parcel to the main story.
Zien, especially, is a shining light on stage, with multiple moments of long, complex monologues which are enounced flawlessly.
As some of the more humorous moments happen, the audience almost feels like it shouldn't be laughing as some of the humor is based upon literal horrific acts.
Yet, as written by Harmon, much of that guilty feeling instead quickly becomes a guilty pleasure.
There is a totally unmistakable feeling we sense as we watch this family go through their many squabbles and personal struggles.
We may or may not be Jewish, but we feel we "recognize" this family which could well be our own family...and we deeply care what happens to them.
The family must examine their history, their options and the overall sense of sanctity for their lives and community in this enduring "PRAYER FOR THE FRENCH REPUBLIC."
"PRAYER FOR THE FRENCH REPUBLIC" continues at the Huntington Theatre until October 8th and is wonderful beginning to the 2023-2024 season. Definitely a do not miss.
Approximately two hours, 45 minutes with one intermission.
Kevin T. Baldwin is a member of the American Theatre Critics Association (ATCA)
@MetrmagReviews
@Theatre_Critics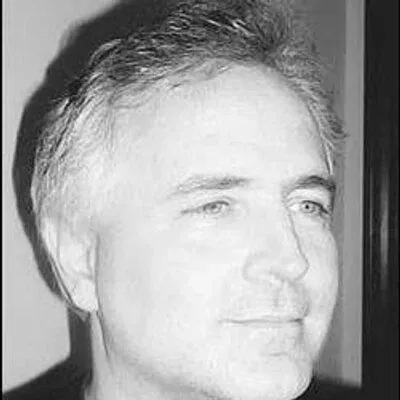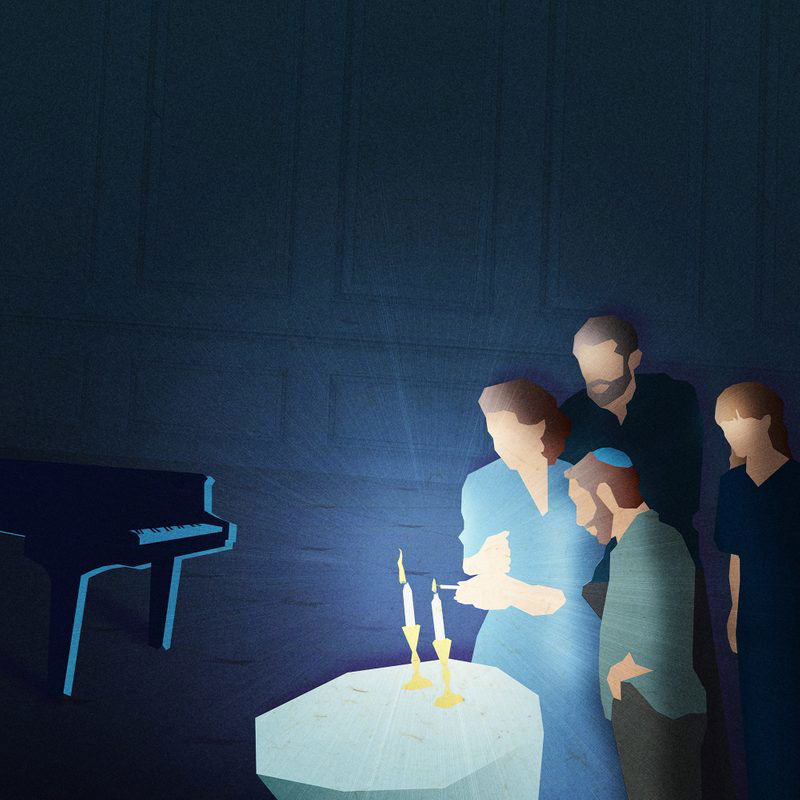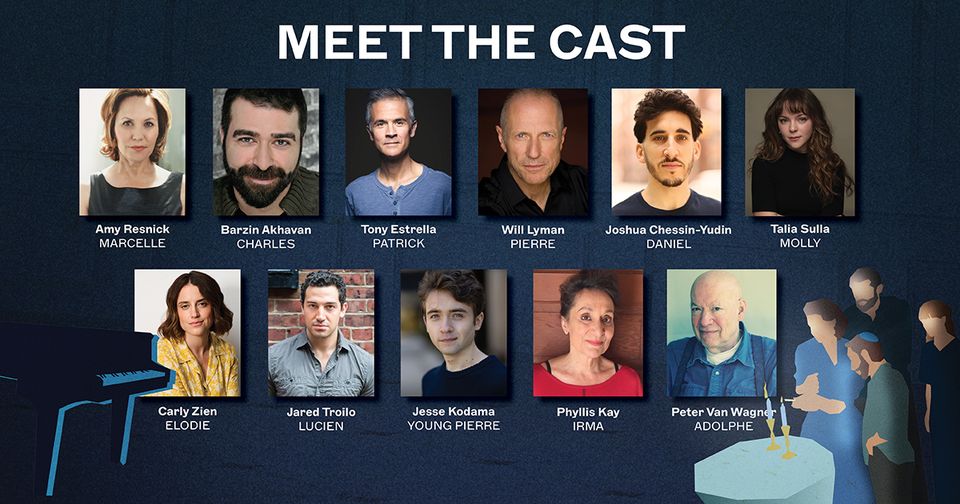 ABOUT THE SHOW
Winner! Three 2022 Drama Desk Awards, including Outstanding PlayWinner!
2022 Outer Critics Circle Award, Outstanding Off Broadway Play!
It's 2016 Paris and the Salomon family has made a warm and wonderful home there since the 1940s.
But when their son comes home beaten up because he was wearing a yarmulke, they are forced to question their safety and sense of belonging in the city they love.
Both wickedly funny and deeply profound, this powerful new play spans five generations of a French Jewish family to explore history, what makes a home, and the effects of an ancient hatred and an enduring hope.
Artistic Director Loretta Greco directs Joshua Harmon's major new American play, having originally produced a workshop of it at the Magic Theatre prior to its New York debut in 2022.
From Artistic Director Loretta Greco: "Joshua Harmon gives me hope for the future of the American theatre. He has an incredible gift for shedding light on the ways in which family, culture, and faith collide and evolve, and I'm thrilled to be introducing him to you this season. His extraordinary new play asks profound questions about what it takes to feel safe when hate persists across borders and generations, and in true Joshua Harmon fashion, manages to find the rich humor and pathos of being human in an imperfect world."
From playwright Joshua Harmon: "I met Loretta Greco almost ten years ago, when she produced Bad Jews at The Magic. I fell under her spell immediately and have stayed there ever since, so it thrills me to no end that she has chosen my play as the first she'll direct at The Huntington in the 23/24 season. I hope this play speaks to audiences from all backgrounds who have felt frightened these last few years about the future, the state of the world, and the state of our country, and yet who remain hopeful that we can all live in peace in the place we call home."
Critical acclaim:
"Thought-provoking, heart-wrenching, and wickedly funny." – The New York Times
"A brave, articulate, moving, and necessary new play. Wrenching, brilliant, and shattering. This fearless play tackles conundrums with a combination of intelligence, balance, and accessibility that few writers of Harmon's generation could pull off." – New York Stage Review
COVID 19 PROTOCOLS
Contact Venue for Most Updated COVID-19 Safety Protocols and Information.

ABOUT THE HUNTINGTON THEATRE COMPANY:
The Huntington Theatre Company is Boston's leading professional theatre and one of the region's premier cultural assets since its founding in 1982. Recipient of the 2013 Regional Theatre Tony Award, The Huntington brings together superb local and national talent and produces a mix of groundbreaking new works and classics made current to create award-winning productions. The Huntington runs nationally renowned programs in education and new play development and serves the local theatre community through its operation of the Calderwood Pavilion at the BCA. The Huntington has long been an anchor cultural institution of Huntington Avenue, the Avenue of the Arts, and will remain so on a permanent basis with plans to convert the Huntington Avenue Theatre into a first-rate, modern venue with expanded services to audiences, artists, and the community. The Huntington cultivates, celebrates, and champions theatre as an art form.
For more information, visit huntingtontheatre.org.