(Cover Photo: Kyle Collins and Serenity Segura of "PICASSO AT THE LAPIN AGILE" by Steve Martin playing at Worcester County Light Opera Company in Worcester, MA. through October 23, 2022. Photo by Christopher O'Connor)



By Kevin T. Baldwin
METRMAG Reviewer
# 774-242-6724

"I am taking part of us that cannot be understood by God, and letting it bleed from the wrist onto the canvas."

Worcester Count Light Opera Company
Presents
"PICASSO AT THE LAPIN AGILE"
Written by Steve Martin
Directed by Daniel Helmer
Cast Includes: Norman Dubois, Vic Kruczynski, Serenity Segura, Tara Tremblett, Sonya Richards, Jaclyn Morrisson, Kyle Collins, Jim Douglas, Nick Doig.
Additional Creative Team: Assistant director/Stage Manager - Jimmy Jackson; Producers - Jo Ann Savage, Chuck Grigaitis; Set Design - Ed Savage, Sally Bowditch; Props - Chuck Grigaitis, Jo Ann Savage; Lighting Design - Racheal Weir; Sound Design - Jimmy Jackson; Costume Design - Jo Ann Savage; Wardrobe Assistant - Rhiannon Mansur; Hair and Makeup - Nicole Michaud; Set Construction - Ed Savage; Graphic Design - David Gorham; House - Ken Bibeau.
Grandview Ave. Playhouse, 21 Grandview Avenue, Worcester, MA.
Performances:
October 14, 2022 through October 23, 2022
(Contact Box Office for Exact Times)
TICKETS: 508-753-4383 or visit admin@wcloc.org
As the curtain rises and falls on the Worcester County Light Opera Company (WCLOC) production of "PICASSO AT THE LAPIN AGILE," you might walk away not instantly grasping all the multiple concepts that are raised as they happen.
You also might not instantly grasp the humor in all the jokes that are told.
Yet, an hour or so later, you will be amazed at what you find yourself thinking about and you may find yourself laughing at some of the jokes in retrospect.
Imagine, if you will: Artist Pablo Picasso (Kyle Collins), scientist Albert Einstein (Tara Tremblett) and other assorted luminaries meet at the small Parisian bar called the "LAPIN AGILE" and conversations are had spanning from the witty to mundane to intellectual to visceral.
Collins, especially, gives a dynamic performance as the brilliant, narcissistic and womanizing Picasso, dealing with some of the show's more high concept subjects.
With a run time of 90 minutes, the one-act comedy is nothing short of quaint.
The show comes from the creative mind of Steve Martin and the WCLOC cast breathes life into the multiple subplots which are served with a heaping helping of dry wit and a bottomless drink of high concept ideals.
To be clear, Martin is a true Renaissance man: comedian, actor, musician and playwright. His written work catalog includes his play, "The Underpants" and the thoroughly entertaining Broadway musical "Bright Star."
In "PICASSO AT THE LAPIN AGILE," he explores various topics with some inventive dialogue, some captivating monologues and all in this setting where diverse personalities converge for a "chance meeting."
One of the most charming aspects of the play is that, occasionally, it steps outside of the story to recognize itself AS a play, yielding some of the show's biggest laughs.
The detailed single-set design of a Parisian café by Ed Savage and Sally Bowditch extends from end to end and transforms the WCLOC stage into a pleasingly antiquated surrounding.
Hung prominently along the back wall of the set, there is a simply awful painting depicting sheep in a meadow.
However, that rudimentary artwork will factor into the story significantly by the end of the show.
Under the direction of Daniel Helmer, the staging showcases the material well and the actors all provide capable performances. Standout performances are indicated below.
Freddy (Norman Dubois) is owner and bartender of the "LAPIN AGILE."
Freddy's striking girlfriend, Germaine (Serenity Segura), serves as waitress at the bar but, unknown to Freddy, has her eye on Picasso with whom she has already been with intimately.
Gaston (Vic Kruczynski) is an elderly but good-humored Frenchman who enjoys his drink even though it causes him numerous trips to the bathroom.
It is a single day in the year 1904 and, in Martin's delineation of imaginary events, the audience is witness to the antics and conversations of Gaston, Freddy and Germaine and others who will soon enter the LAPIN AGILE.
The youthful Einstein enters into the bar touting his big aspirations. He spends much of the play explaining his various theories which Freddy, Gaston, Germaine and others on stage find a bit too weighty for their liking.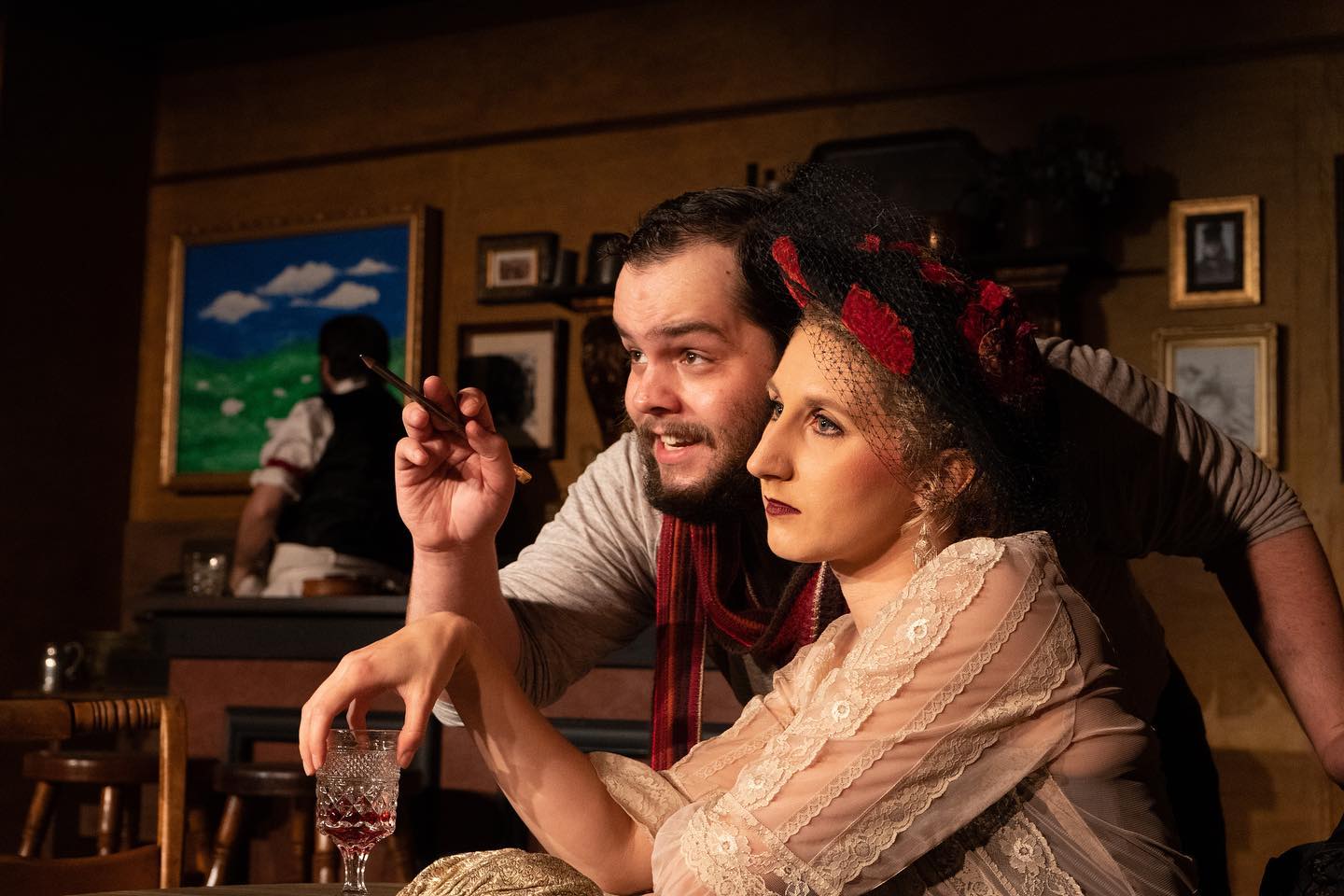 (Cover Photo: Kyle Collins and Sonya Richards of "PICASSO AT THE LAPIN AGILE" by Steve Martin playing at Worcester County Light Opera Company in Worcester, MA. through October 23, 2022. Photo by Christopher O'Connor)
Einstein meets the thoroughly enchanting Suzanne (Sonya Richards) who has come to the LAPIN AGILE to meet with Picasso.
Like Germaine, Suzanne has also slept with Picasso and regales of all her antics, almost rejoicing in her brazenness.
However, Suzanne is soon left hurt and angry when Picasso arrives and does not remember her at all.
Einstein is about to publish his "Theory of Relativity" while Picasso will soon find his inspiration for his painting "Les Demoiselles d'Avignon."
In fact, he will find that inspiration here at the LAPIN AGILE and sooner than he expects.
Einstein and Picasso do not know one another yet each is on the threshold of breakthrough victories in their distinctive chosen professions - expanding the very concepts of discovery, of new ideas and of original thinking.
As they each try to explain their forthcoming breakthroughs to each other and the few others present in the bar, their victories (yet to happen) sound absolutely preposterous.
Like many other shows set inside a bar, there are multiple conversations had by its patrons, from figuring out a bar tab - to how some might view and interpret a painting - to the meaning of life itself or if life itself has any meaning at all.
Then, into the LAPIN AGILE comes Schmendiman (Jim Douglas) another inventor who is on stage all too briefly as he is a fine contrast to everyone else on stage, believing himself to be in the same league as either Einstein or Picasso.
He isn't. He really isn't. But he is a hoot.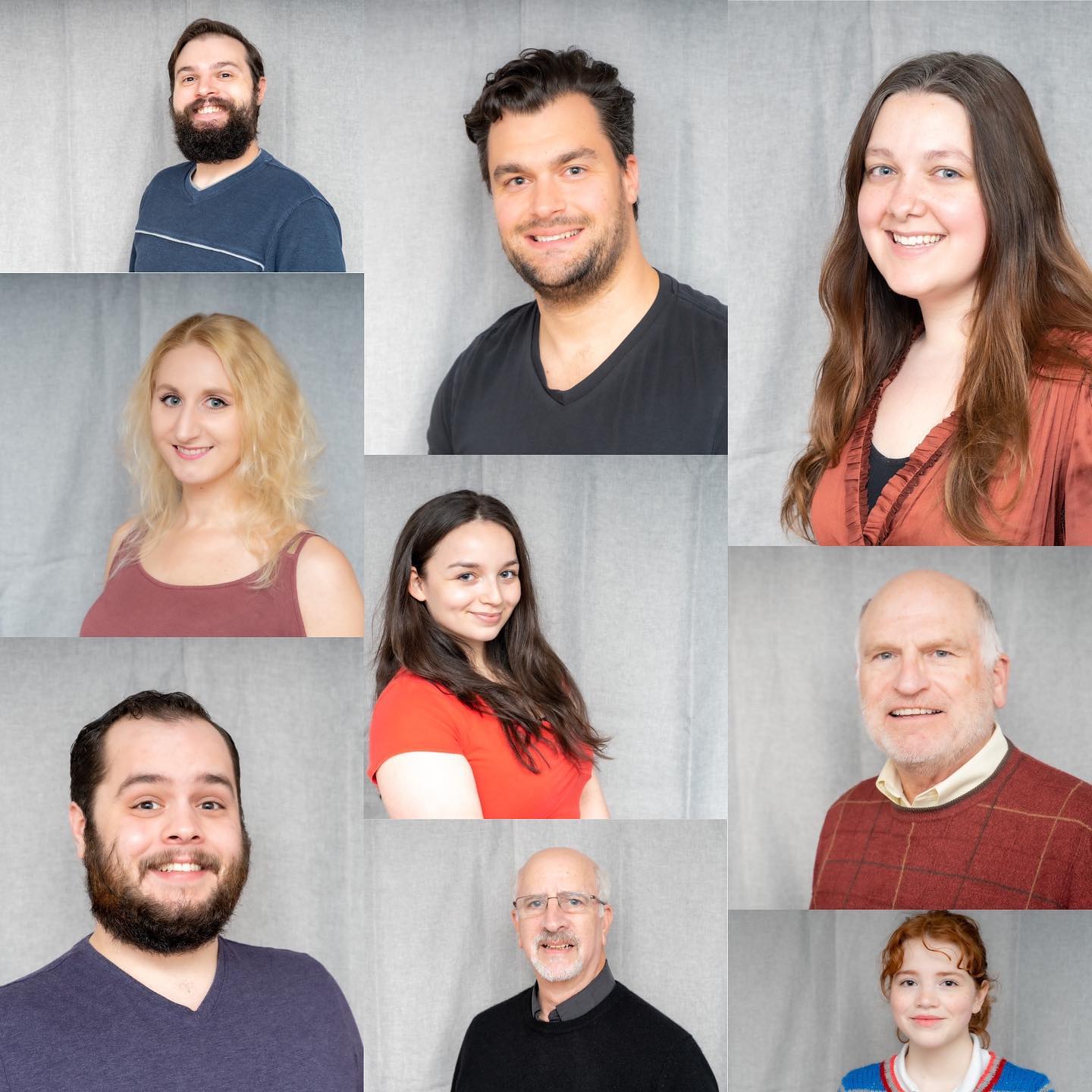 (Photo: The CAST of "PICASSO AT THE LAPIN AGILE" by Steve Martin playing at Worcester County Light Opera Company in Worcester, MA. through October 23, 2022. Photo by Christopher O'Connor)
A mysterious visitor appears (Nick Doig) at the bar who bears a striking resemblance to a famous "rock and roll icon." Yet, that couldn't be possible as it is only 1904, right?
Right?
Well, take nothing for granted and believe nothing to be Gospel as anything can happen at the LAPIN AGILE.
There is a distinct rhythm to the piece as there are constant conversations, debates and arguments - containing two or more sides to every question posed between various characters on stage.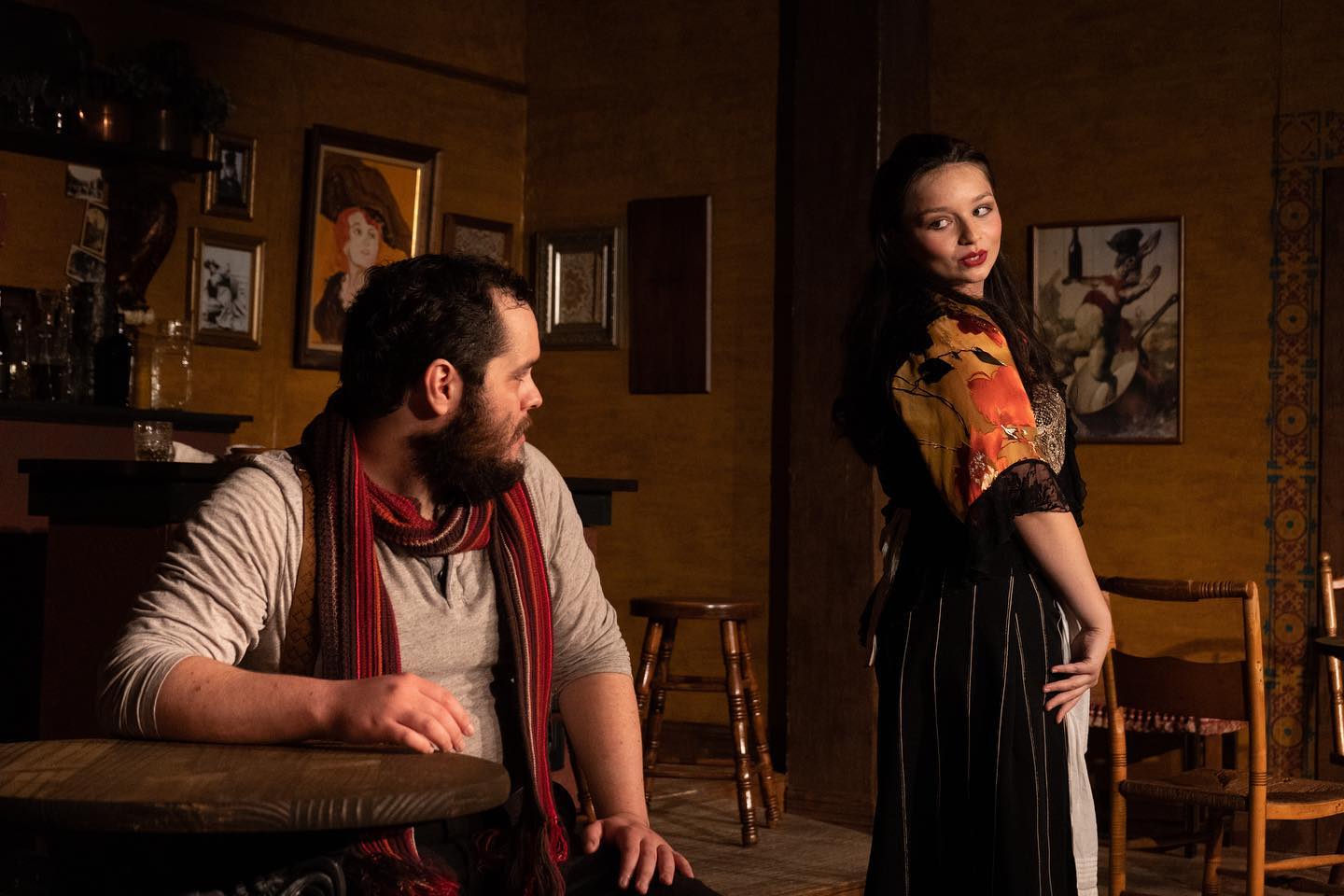 (Photo: Kyle Collins and Serenity Segura of "PICASSO AT THE LAPIN AGILE" by Steve Martin playing at Worcester County Light Opera Company in Worcester, MA. through October 23, 2022. Photo by Christopher O'Connor)
One can almost envision Martin scribing relentlessly, trying to get down onto paper all varying points of view with the multiple concepts and characters he presents in the story.
In the end, the message conveyed in "PICASSO AT THE LAPIN AGILE" is that moments of inspired creativity and intelligence can come when you least expect - and, as Schmendiman proves, genius is not always required for those moments of inspiration to happen.
Approximately 90 minutes with no intermission.
Kevin T. Baldwin is a member of the American Theatre Critics Association (ATCA)
@MetrmagReviews
@Theatre_Critics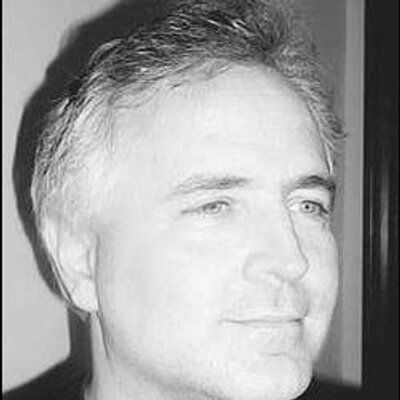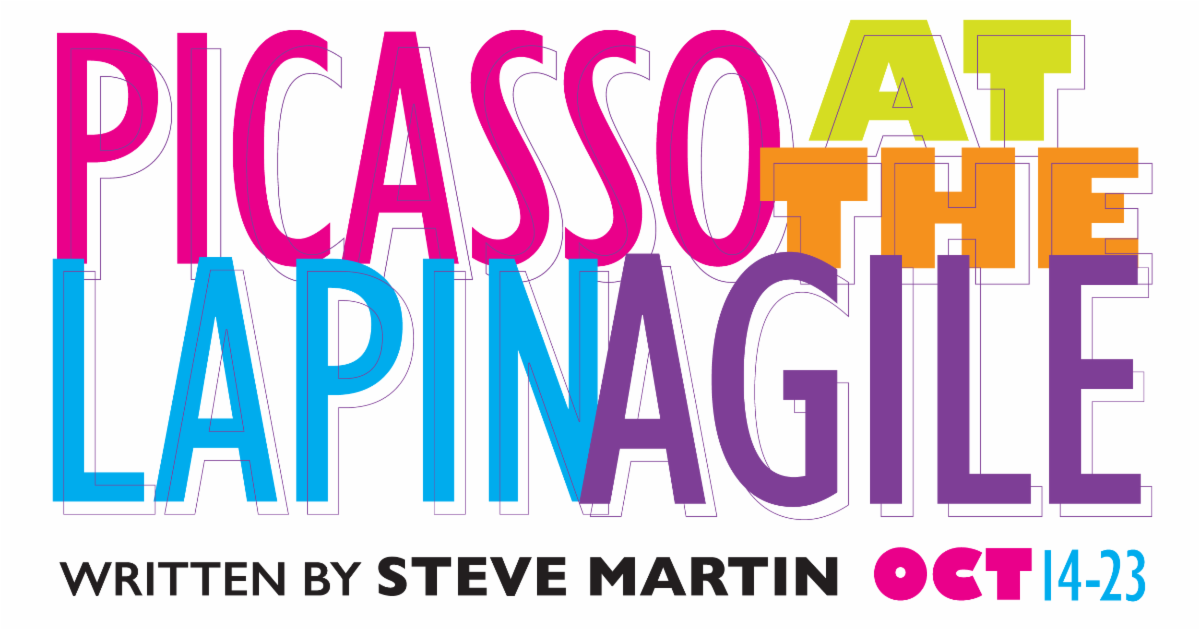 ABOUT THE SHOW
Albert Einstein and Pablo Picasso in a Parisian cafe in 1904, just before the renowned scientist transformed physics with his theory of relativity and the celebrated painter set the art world afire with cubism.
In his first comedy for the stage, the popular actor and screenwriter plays fast and loose with fact, fame, and fortune as these two geniuses muse on the century's achievements and prospects, as well as other fanciful topics, with infectious dizziness.
Bystanders, including Picasso's agent, the bartender and his mistress, Picasso's date, an elderly philosopher, Charles Dabernow Schmendiman, and an idiot inventor introduce additional flourishes of humor.
The final surprise patron to join the merriment at the Lapin Agile is a charismatic dark-haired singer, time-warped in from a later era.
All roles are open and available to actors of every race, ethnicity, sexual orientation, or gender identity, unless otherwise noted in the character description. We are committed to creating a diverse cast for this show including members from the BIPOC and LGBTQ+ communities.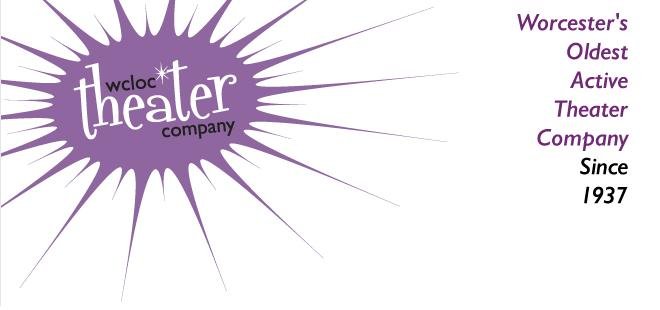 ABOUT WORCESTER COUNTY LIGHT OPERA COMPANY (WCLOC)
Founded in 1937, WCLOC Theater is Worcester's oldest active theater company. As a local, non-profit community theater, we depend on the generosity of our members, patrons, subscribers, and donors to help forward the mission of our organization to entertain, inform, and nurture local artists and audiences through the production of high quality, affordable musicals, plays, and children's educational workshops. A donation to WCLOC allows us to continue to keep tickets affordable for local audiences, helps us maintain and make necessary improvements to our Clubhouse, and supports a full season of memorable theater and educational opportunities.
Worcester County Light Opera Company
PO Box 51
Worcester, MA 01613
508-753-4383
admin@wcloc.org