(COVER PHOTO: Shana Dirik and Janet Polhi from the Theatre UnCorked production of Stephen Sondheim and James Lapine's "Passion" now playing in Acton, MA. through May 8th, 2022. Photo courtesy of Gary Ng)
By Kevin T. Baldwin
METRMAG Reviewer
Contact: 774-242-6724
"Love unconcerned with being returned"

Theater UnCorked
Presents Stephen Sondheim's
"PASSION"
MUSIC & LYRICS BY STEPHEN SONDHEIM
BOOK BY JAMES LAPINE
Directed By Michelle Aguillon
Assistant Director Paige Degirolamo
Music Director and Conductor Jeffrey Gage
Cast Includes: Shana Dirik, John Cormier Burke, Janet Polhi, Justin Budinoff, Joel Hersh, Israel Bloodgood, Norman Dubois, David Leon, Josh Telepman, Anthony Rinaldi, Margaret Felice, Catherine Lee Christie, Ekin Cakim.
Performances to be held at Campbell Hall - Saint Matthews, 435 Central Street, Acton, MA. 01720
Performances:
Friday, May 5, 6 & 7, 2022 at 8:00pm
Saturday, May 7 & 8, 2022 at 3:00pm
Tickets go on sale Friday February 11th.
For tickets visit https://www.theateruncorked.com/tickets
In an earnest homage to revered and influential composer-lyricist Stephen Sondheim who passed away in November, 2021, Theater UnCorked presents his musical "Passion" a melodrama that harkens back to the early days of operetta yet still deals with contemporary themes such as body shaming and finding true love not in image but in substance.
Love is not often a theme for which Sondheim is known as his work more explored his own skepticism.
Sondheim pursued the concept of adversity in the wake of love rather than love itself, as evidenced in his contributions to the scores of "West Side Story," "Company," and the ultimate decimation of the 'happily ever after' concept with "Into the Woods."
With his longtime collaborator, the incomparable playwright James Lapine, Sondheim composed a true love story in "Passion," one of longing and of acceptance.
The musical begins in Milan in 19th-century Italy.
At lights up, a handsome army captain, Giorgio (John Cormier Burke), is seen in a passionate embrace with the very beautiful - yet also very married - Clara (Janet Polhi).
Polhi has a captivating voice, one well suited to the material. She oozes sensuality as the desirable Clara.
Upon leaving Clara, Giorgio returns to where he is serving - a remote garrison manned by his fellow soldiers and home to the frail and sick Fosca (Shana Dirik), a woman not physically appealing to the captain.
Giorgio, however, has made a distinct impression on Fosca and one that turns into full on obsession.
Dirik's performance of the desolate, reclusive Fosca is unrelenting and heart rendering. Fosca desires Giorgio, yet he finds her appearance repugnant, if not utterly repulsive.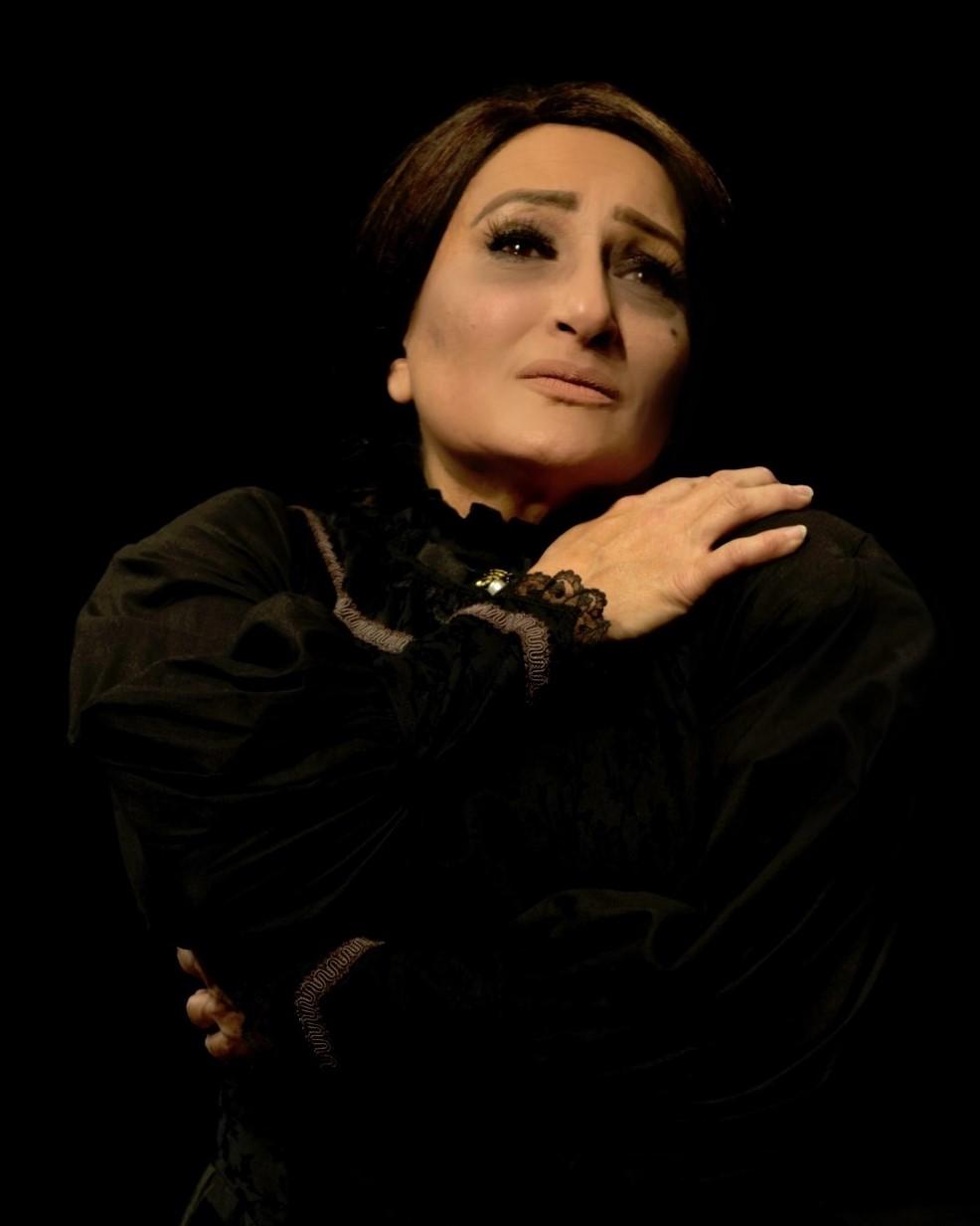 (PHOTO: Shana Dirik from the Theatre UnCorked production of Stephen Sondheim and James Lapine's "Passion" now playing in Acton, MA. through May 8th, 2022. Photo courtesy of Gary Ng)
Through the course of the two solid hours (sans intermission – FYI metal chairs, bring cushions), the musical turns the "Beauty and the Beast" concept on its ear and speaks more to the depth of mutual love rather than the shallowness of love based on a more "surface" appeal.
Burke carries the lead well, offering a grounded performance for a character that could easily be played as far too overwrought given Giorgio's "emotional schizophrenia" torn by his all encompassing desire for Clara versus his growing allegiance to Fosca.
That allegiance increases as he gets to know her story and discovers how true ugliness may disguise itself as beauty and true beauty may disguise itself as….well, something less than beautiful.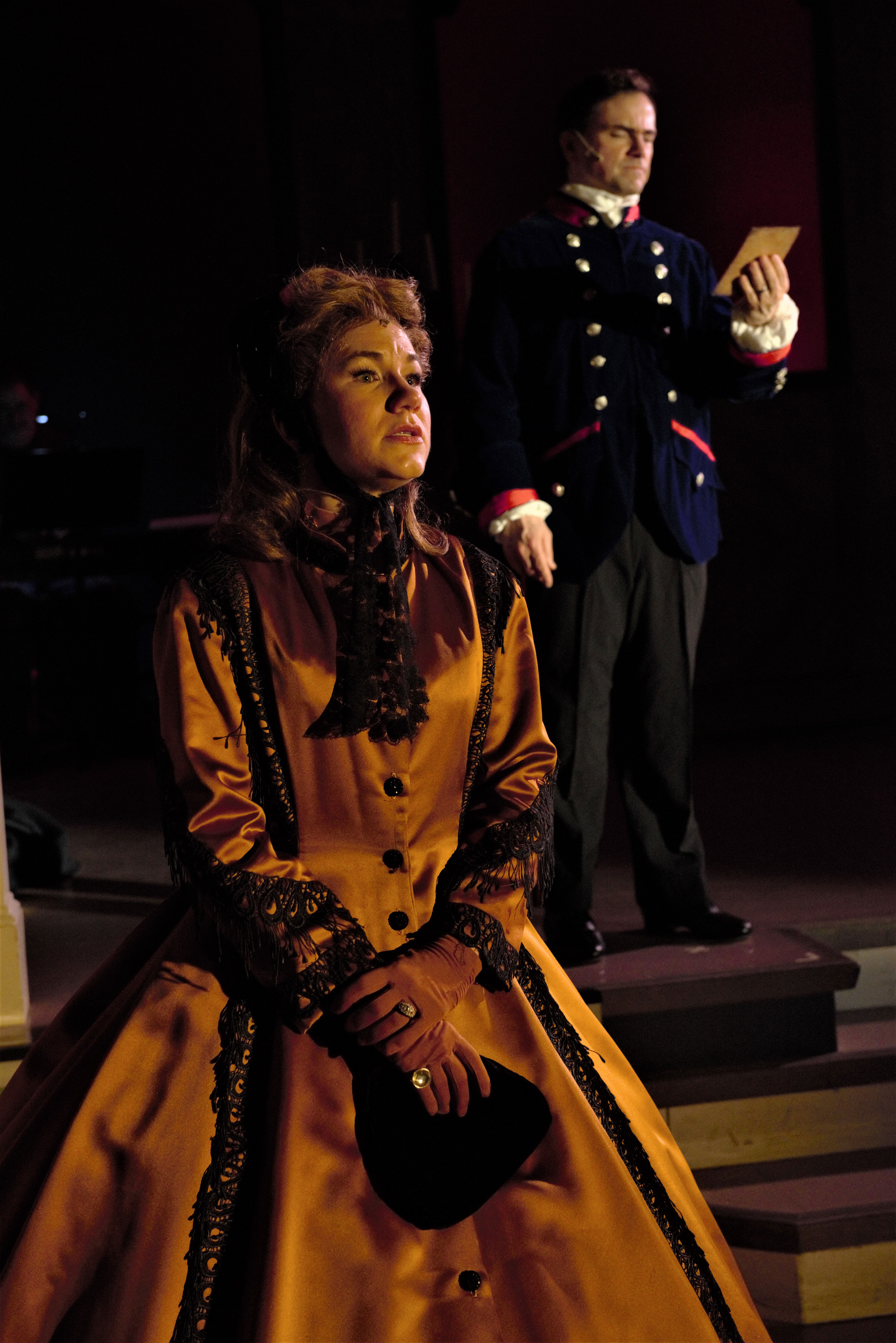 (PHOTO: John Cormier Burke and Janet Polhi from the Theatre UnCorked production of Stephen Sondheim and James Lapine's "Passion" now playing in Acton, MA. through May 8th, 2022. Photo courtesy of Gary Ng)
The set design for the otherwise limited space at Theater UnCorked is intimate in scale yet, under the direction of Michelle Aguillon, utilizes the space extremely well and is supported by a fine lighting design by Erik Fox. Costuming by Anna Silva (with consultation provided by Richard Itzcak) was fully conducive to the time period.
The vocals by the ensemble were fully capable of executing the score and never fell short. The addition of violin, cello, woodwinds and bass to Conductor/Music Director Jeffrey Gage's piano accompaniment was also first rate.
Lapine, the most vital contributor/collaborator to two of Sondheim's other musicals, "Sunday in the Park With George" and "Into the Woods," has also contributed to the shows "Falsettos," "A New Brain" and, most recently, "Flying Over Sunset" (for which he was just nominated for a Tony Award 05-06-2022) He successfully adapted "Passion" from a 1981 film by Ettore Scola entitled "Passione d'Amore."
Some of Lapine's spoken dialogue tended to be rushed by the actors, most likely in effort to keep the run time of the show consistently tight. That choice, however, tended to cause some of the emphasis behind the dialogue to be diminished or completely lost as a result.
Is the score one of Sondheim's best? Obviously that's subjective - "Passion" certainly has many highs and lows but thankfully there are more things to recommend it.
However, what is not subjective is how the score successfully moves the story along giving it a marvelous "feel" – a sense that we are watching a vintage movie replete with a timeless message of not only recognizing the importance of passion but also recognizing the greater importance of compassion.
While she is incapable of offering the outward beauty of Clara, Fosca offers Giorgio a complete love, a love of substance, a love of acceptance, even if he ultimately chooses Clara over her.
It is up to Giorgio to decide what form his passion – or compassion – will ultimately take.
'To die loved is to have lived."
This is not a musical that gets staged as often as it should. So, one should definitely take the opportunity to see the "passionate" performances this weekend at Theater UnCorked.
Approximately two hours with no intermission.
Kevin T. Baldwin is a member of the American Theatre Critics Association (ATCA)
@MetrmagReviews
@Theatre_Critics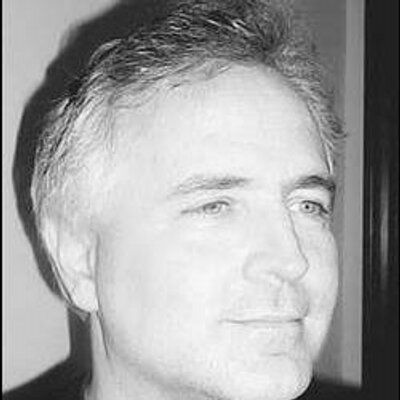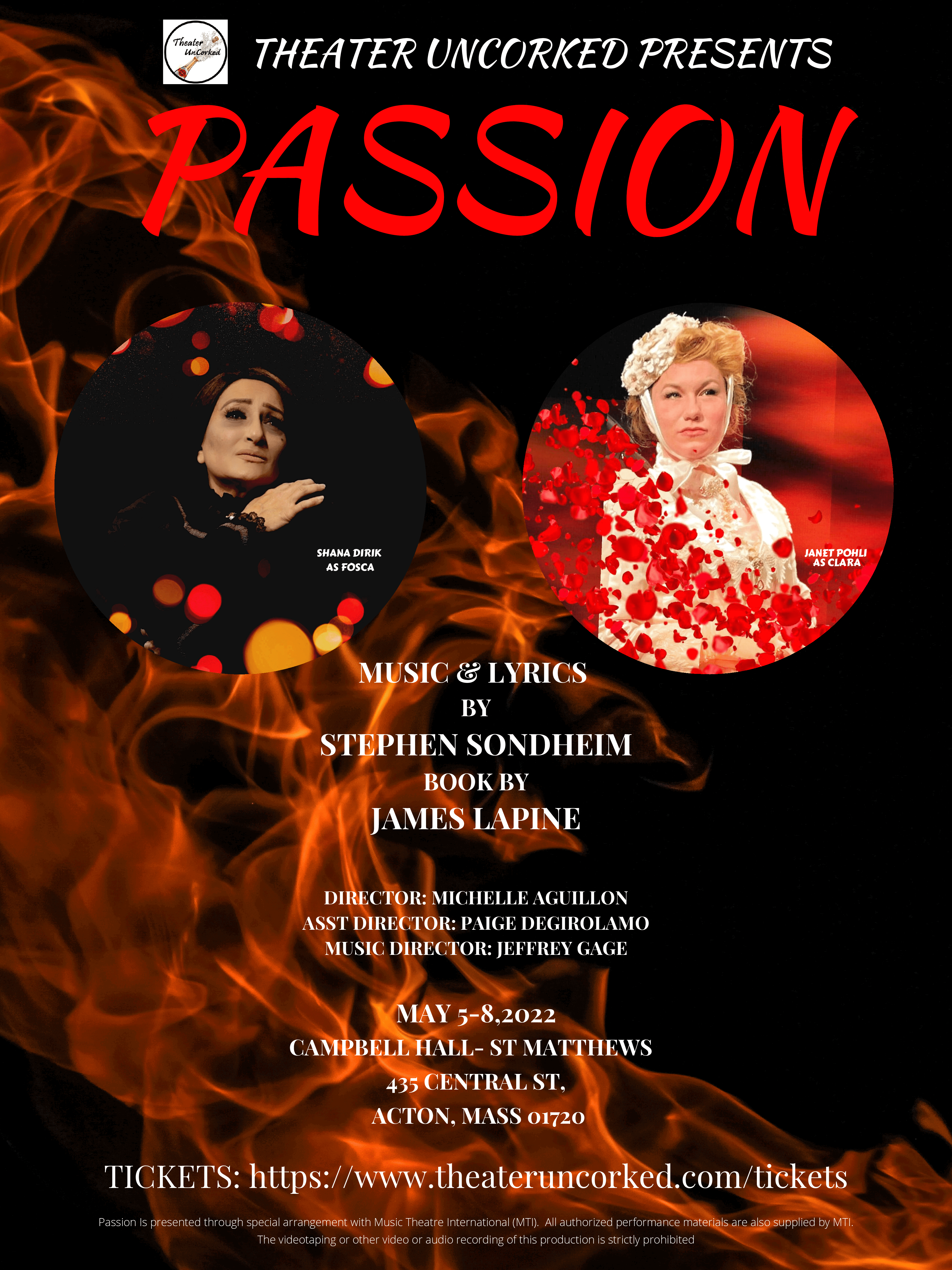 ABOUT THE SHOW
"TO DIE LOVED IS TO HAVE LIVED"
Can obsession create genuine love? Like a moth to a flame, Theater UnCorked's upcoming Spring production of Stephen Sondheim and James Lapine's PASSION, directed by Michelle Aguillon, will test the burning desires of the human heart in this 19th-century Italian love triangle.
Winner of the 1994 Tony Awards for Best Musical, Best Book of a Musical (James Lapine), and Best Original Score (Stephen Sondheim), Sondheim's Passion tells the story of a 19th-century passionate love triangle between Military Captain, Giorgio, his married mistress, Clara, and the obsessed and sickly spinster, Fosca, whose obsession with him forces him to reevaluate his beliefs about love.
A complex, hauntingly dark, and sensuous storyline of love, obsession, devotion, and the ultimate cost of unconditional love.
Please join Theater UnCorked for this powerful tribute and celebration of the brilliance of Sondheim who left us all far to early but will stay with us always through his beautiful works of art.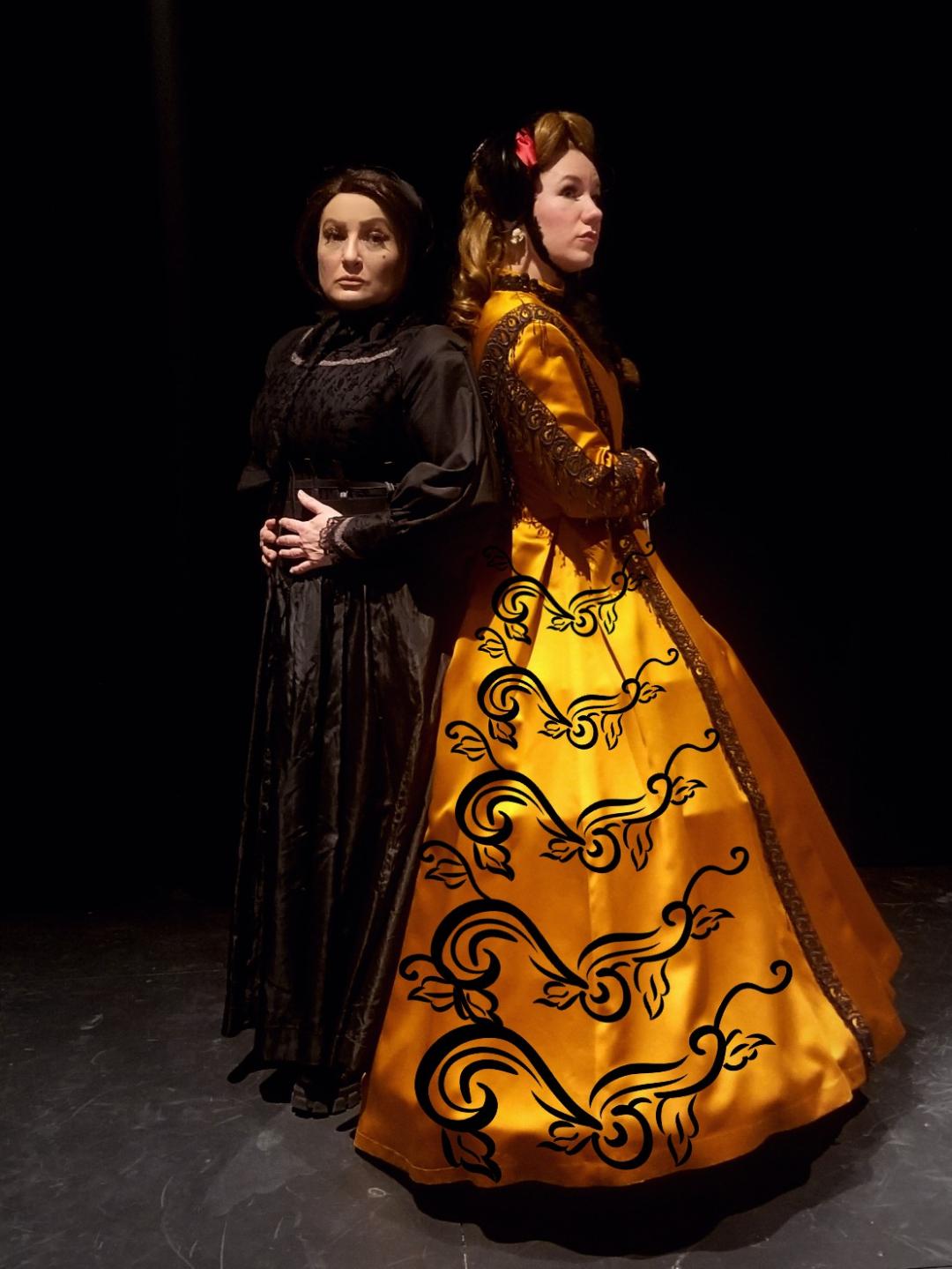 (PHOTO: Shana Dirik and Janet Polhi from the Theatre UnCorked production of Stephen Sondheim and James Lapine's "Passion" now playing in Acton, MA. through May 8th, 2022. Photo courtesy of Gary Ng)
COVID-19 PROTOCOLS
At Theater UnCorked we plan on taking needed precautions to ensure the health and safety of our actors, production team, and patrons. While we will NOT BE ASKING our actors, production crew or audience members to show proof of vaccination, we DO expect that all participants in our productions and audience members will follow the Federal and State guidelines in order to create a safe and healthy environment for all.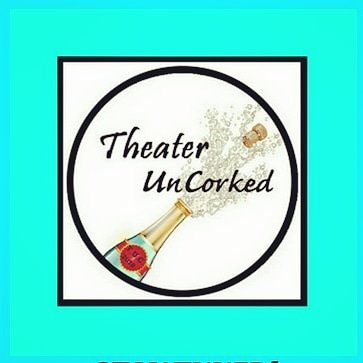 ABOUT THEATER UNCORKED
Theater UnCorked is a Non-Union theater company that occasionally has guest contracts available. All non-union actors are paid a stipend Formed in 2018 by Shana Dirik a 40 year theater actress from the Boston area , it rehearses in Acton, Harvard and Sudbury Mass before moving it's tech and productions into Calderwood Plaza and the Plaza Theatre at the Boston Center for the Arts. Come play with us!