(Cover Photo: John Thomas Waite and u/s Linda Storms of "LOVE, MILLY AND MURRAY" from The Majestic Theater in West Springfield, MA. through December 4, 2022. Photo Credit Sue Dziura)



By Kevin T. Baldwin
METRMAG Reviewer
# 774-242-6724

"A case of do or die"


The Majestic Theater
Presents a NEW Comedy about OLD Love
"LOVE, MILLY & MURRAY"
Written by T. Emerson
Directed by Sheila Siragusa
Producing Director Danny Eaton
Cast: John Thomas Waite, Julie Nelson, u/s Linda Storms, u/s Frank Aronson.
Additional Creative Team:
Associate Producing Director/Stage Manager - Sue Dziura; Associate Production Manager - Aurora Ferraro; Costume Design - Dawn McKay; Wardrobe Mistresses - Christine Thompson and Patty Wright; Scenic Design - Greg Trochlil; Lighting Design - Daniel D. Rist; Production Stage Manager - Stephen Petit.
Majestic Theater, 131 Elm Street, West Springfield, MA 01089
Performances:
October 27, 2022 through December 4, 2022
(Contact Box Office for Exact Times)
Tickets range from $31-37 and can be purchased at the box office or by phone at # 413-747-7797.
All audience members must be fully vaccinated and wear masks inside the theater.
The Majestic Theater presents the sweet and sentimental comedy, "LOVE, MILLY & MURRAY" which has a quaint charm from beginning to end.
The play, written by T. Emerson, concerns "MILLY & MURRAY," married 57 years, who mutually decide that, given their age (both are said to be 75-years-old), given their shared good run at life together and, given their communal declining health - perhaps today, their 57th wedding anniversary, should be the last day of their mutual life.
The chemistry between John Thomas Waite as Murray and Julie Nelson as Milly is ever present, depicting a couple who, over time, nearly six decades together, instinctively know one another's daily routines.
instead of bickering over their respective quirks...of which there are many...they, instead, lean into them, adoring them, which adds to the authenticity conveyed by the actors.
Under the astute direction of Sheila Siragusa, the duo of actors is onstage together for two solid hours (with one intermission).
Much like the characters they portray, they have only each other to depend upon at all times - and neither appears to drop the ball at any moment.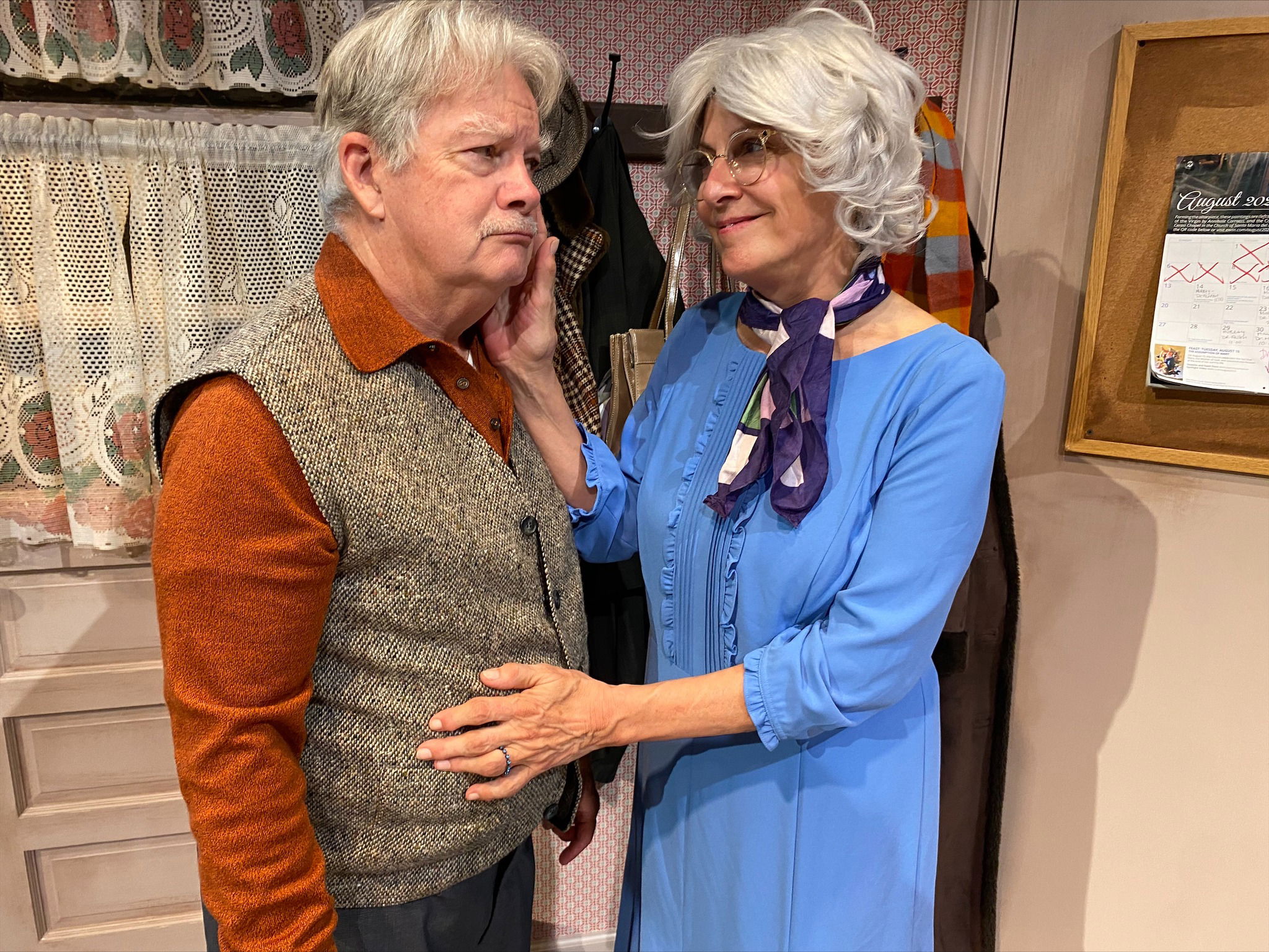 (Photo: John Thomas Waite and u/s Linda Storms of "LOVE, MILLY AND MURRAY" from The Majestic Theater in West Springfield, MA. through December 4, 2022. Photo Credit Sue Dziura)
Part of Milly and Murray's mutually arrived at decision was inspired by ongoing medical appointments for those aforementioned ailments, which seem to compound daily for the couple.
Milly is awaiting results of her latest cancer test and Murray endures hip pain which appears nearly crippling at times.
Yet, the couple neither complains nor mourns their respective ailments - they accept them and even are able to laugh about them at times.
So why decide to end it all on their 57th wedding anniversary? Well, they have their reasons which are tenderly conveyed throughout the show.
Throughout "LOVE, MILLY & MURRAY," we see a warmth found in the elder soul mates that some in the audience might recognize in their own relationships or might pray to be fortunate enough to have in their own declining years.
The single set of the elderly couple's kitchen was an inspired design by Greg Trochlil and served the material quite well. One might wish they had as nice a kitchen as Milly and Murray.
In "LOVE, MILLY & MURRAY" there are no antagonists, save those predatory ailments that stalk all of us as we age, therefore the show felt a bit long at times.
With the absence of the above, the show does tend to lag at times, running a bit long giving the impression it might have been better served up as a one-act play instead of two.
Yet it is the fine, "seasoned" performances which make the material work and also makes "LOVE, MILLY & MURRAY" a wonderful play well worth seeing before Milly and Murray take their final "bow."
Approximately two hours with one intermission.
Kevin T. Baldwin is a member of the American Theatre Critics Association (ATCA)
@MetrmagReviews
@Theatre_Critics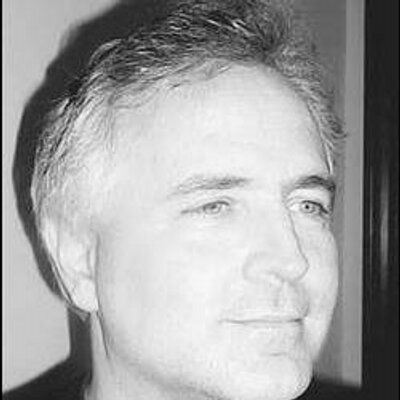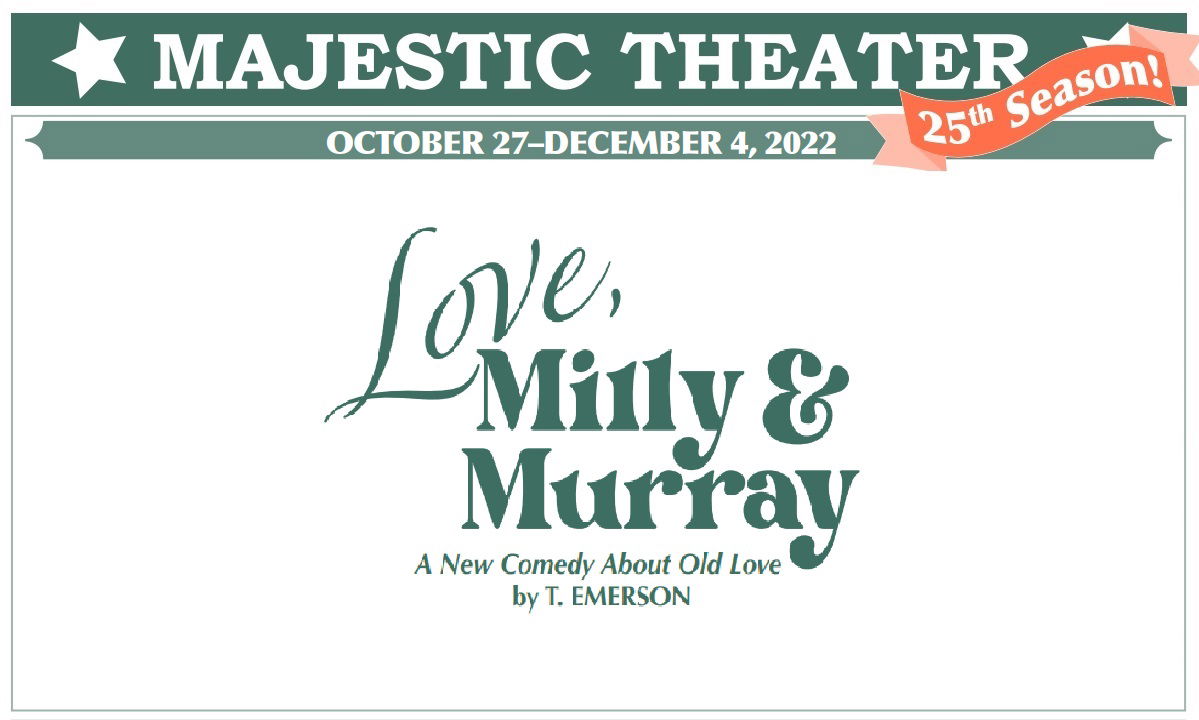 ABOUT THE SHOW
Milly and Murray have been married for 57 years.
Their well-practiced routines, revolving around constant medical appointments, banter and barbs, are the stuff of true love, which is on full display as these two laugh, play, joke and dance their way through their anniversary in their little kitchen, where a couple of sandwiches and the radio are all they need.
Even though their age-related ailments are mounting, both believe that "laughter is the best medicine".
While anxiously awaiting a doctor's telephone call, they replay their lives, telling stories from the past and allowing us a window into their perfectly imperfect love story.
Come and enjoy this poignant and funny love story—the Heinz 57 of love—and theirs is a sauce that we can all treasure!

ABOUT THE MAJESTIC THEATER
Locally-produced professional live theater since 1997Before it was a live theater, local residents may remember the Majestic Theater as a movie house. It has since been renovated and reimagined to bring live performances to the West Springfield area, giving local performance and technical artists the opportunity to thrive. Every season at the Majestic consists of five productions (including at least one musical) featuring local actors. In addition to the subscription season, the summer includes children's theater, concerts, plays, open mic nights, and improvisational comedy shows. Recently named the best place to see live theater in the Pioneer Valley in the Valley Advocate Readers' Poll, the Majestic continues to offer great theater thanks to the support and generosity of its 4200+ subscribers.
Majestic Theater
131 Elm Street
West Springfield, MA 01089
# 413-747-7797