(Cover Photo: James Gillis, Alex Gardner and Michelle England in a scene from "LEADING LADIES" by Ken Ludwig, presented by Square One Players in Shrewsbury, MA. through March 26, 2023. Photo Courtesy of Joanne Smith)



By Kevin T. Baldwin
METRMAG Reviewer
# 774-242-6724
"Never bump into the furniture!"
- Ken Ludwig

Square One Players
Presents
"LEADING LADIES"
Written by Ken Ludwig
Directed by Jeremy Woloski
Cast Includes: James Gillis - Leo Clark; Alex Gardner - Jack Gable; Michelle England - Meg Snider; Mary Johnston-Medina – Audrey; Jim Catapano - Duncan Wooley; George Smith - Doc Myers; Christine Crugnola Petruniw – Florence; Theo Eisenmenger - Butch Myers.
Additional Creative Team:
Brigid Keaney - Stage Manager; Joanne Smith - Production Manager; Tara Alano - Assistant Production Manager; Tara Lamoureux - Tech Director; Foley Herrmann - Costumes; Marissa Phaneuf.
Flanagan Theater, Southgate at Shrewsbury, 30 Julio Drive, Shrewsbury MA.
Performances:
March 18, 19, 25 & 26, 2023
(Contact Box Office for Exact Times)
Tickets:
$20 General Admission
$17 Student/Senior*
*Student - 18 & under
*Senior - 60 & over
Square One Players leads Ken Ludwig's cross-dressing farce "LEADING LADIES" to the town of Shrewsbury and, thanks to a fine ensemble, the show brings with it a great deal of humor.
However, also part and parcel of the play is an equal portion of déjà vu.
While normally trying to avoid comparisons, it is quite obvious that Ludwig's "LEADING LADIES" borrows a lot from other material, and the cross-dressing concept itself has come under fire over recent years.
Ludwig's two-act comedy premiered in 2004 and still proves to be funny and entertaining.
However, it also certainly lacks when compared to his superior efforts, "Lend Me A Tenor" and "Moon Over Buffalo" and feels incredibly derivative.
Thankfully, director Jeremy Woloski has provided the perfect offset required to the above with a terrific assembled cast.
As the play begins, it is circa 1958 and we find ourselves in the Amish country of York, Pennsylvania. Eisenhower is President and the top movie of that year is "South Pacific."
Almost immediately, one considers the all-too-familiar plot and compares the play to similar fare, such as "Some Like it Hot" or even the sitcom "Bosom Buddies."
Struggling British actors Leo (James Gillis) and Jack (Alex Gardner) are financially grappling just in order to make ends meet as they tour America.
In short, they are broke.
For several quickly-reached-and-totally-preposterous reasons, the duo decides to impersonate two long-lost heiresses, "Maxine" and "Stephanie," in a ridiculous plot to get rich quick and re-launch their careers.
Gillis and Gardner make a terrific team working exceptionally well with their fine rapport on stage.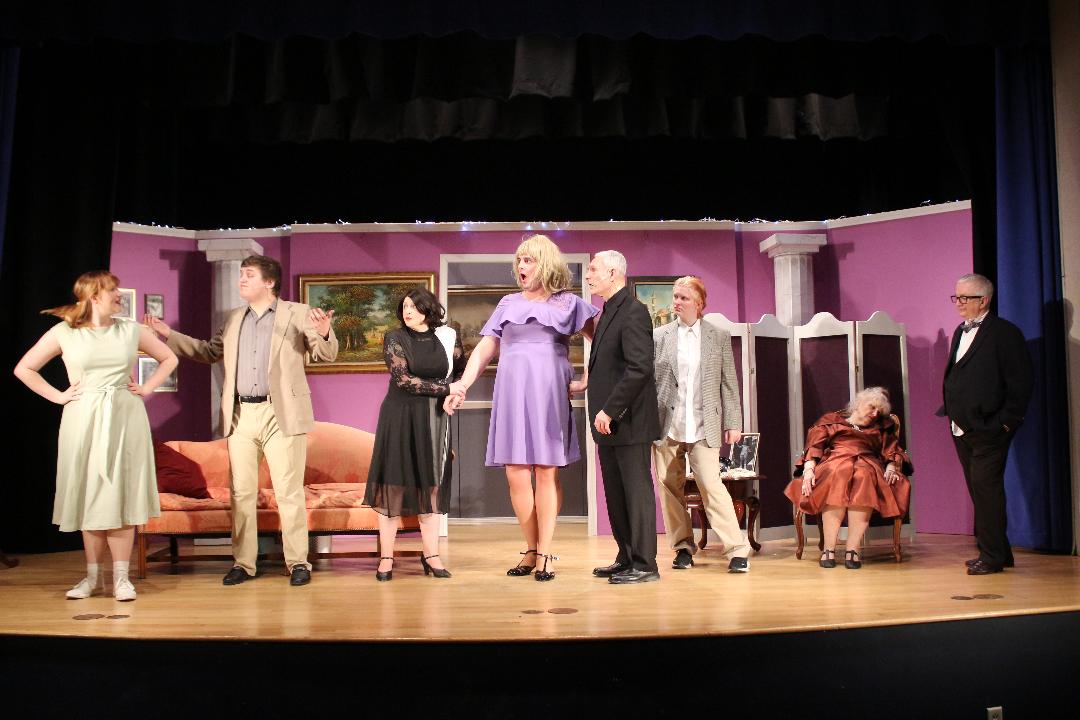 (Photo: The CAST of Ken Ludwig's "LEADING LADIES" presented by Square One Players in Shrewsbury, MA. through March 26, 2023. Photo Courtesy of Joanne Smith)
Once the duo makes their appearance in drag, they quickly begin to put their plan into action.
However, unexpectedly (to them, certainly not to anyone paying attention in the audience), each of the..."men"(?)...falls in love and plans change.
Leo falls for Meg (Michelle England), rightful heiress to the family fortune.
As it happens, out of all the famous Shakespearean actors all over the world Meg could admire, she idolizes Leo, not knowing the actor is literally standing right next to her in the guise of "Maxine."
England is simply outstanding as bored, wistful Meg, who seeks to become an actress.
Jack, as "Stephanie," falls for young Audrey (Mary Johnston-Medina), a college student who is "slightly engaged" to Butch (Theo Eisenmenger).
Both of the above actors are good in their respective roles. Ludwig simply did not develop them further to make them any more interesting.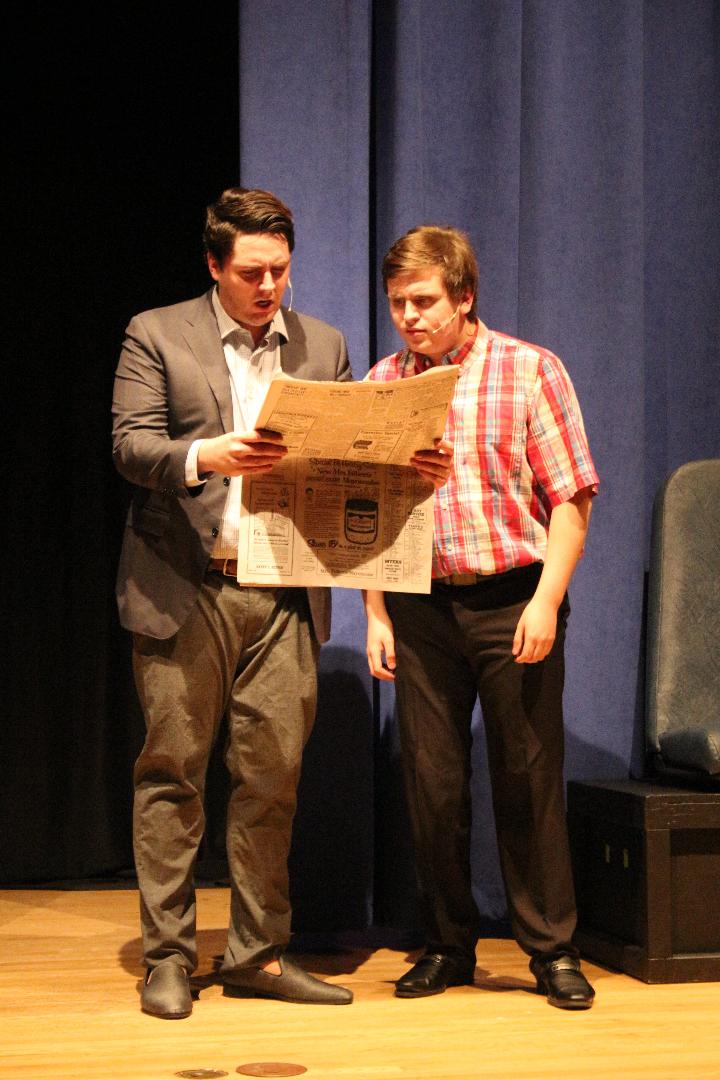 (Photo: James Gillis and Alex Gardner in a scene from "LEADING LADIES" by Ken Ludwig, presented by Square One Players in Shrewsbury, MA. through March 26, 2023. Photo Courtesy of Joanne Smith)
Skeptical of the two "LEADING LADIES" is Duncan Wooley (Jim Catapano) who is, similarly, "slightly engaged" to Meg and seeks to uncover the interlopers' true identities (as if their prominent "Adam's apples" weren't dead giveaways).
Wooley fears they shall ruin his plan to marry Meg and assume control of the family fortune.
Catapano is quite humorous in his (intentional or unintentional) "Mike Pence impersonation" which appears to comprise much of Wooley's morally ambiguous character. The only thing missing here was a "fly on the head" joke.
Rounding out the cast are the family' s eccentric elderly matriarch, Florence (Christine Crugnola Petruniw), and her equally eccentric personal family physician, Doc Myers (George Smith).
It is here where Ludwig strikes some comedy gold and both Crugnola Petruniw and Smith raise the level of the funny by stealing nearly every scene in which they appear.
As expected, there are ongoing humorous scenes of a "play-within-the-play," mistaken identities, slamming doors, pratfalls and multiple instances of "Three's Company"-level innuendo (again, not the fault of the cast - this was just a lack of originality on the part of Ludwig).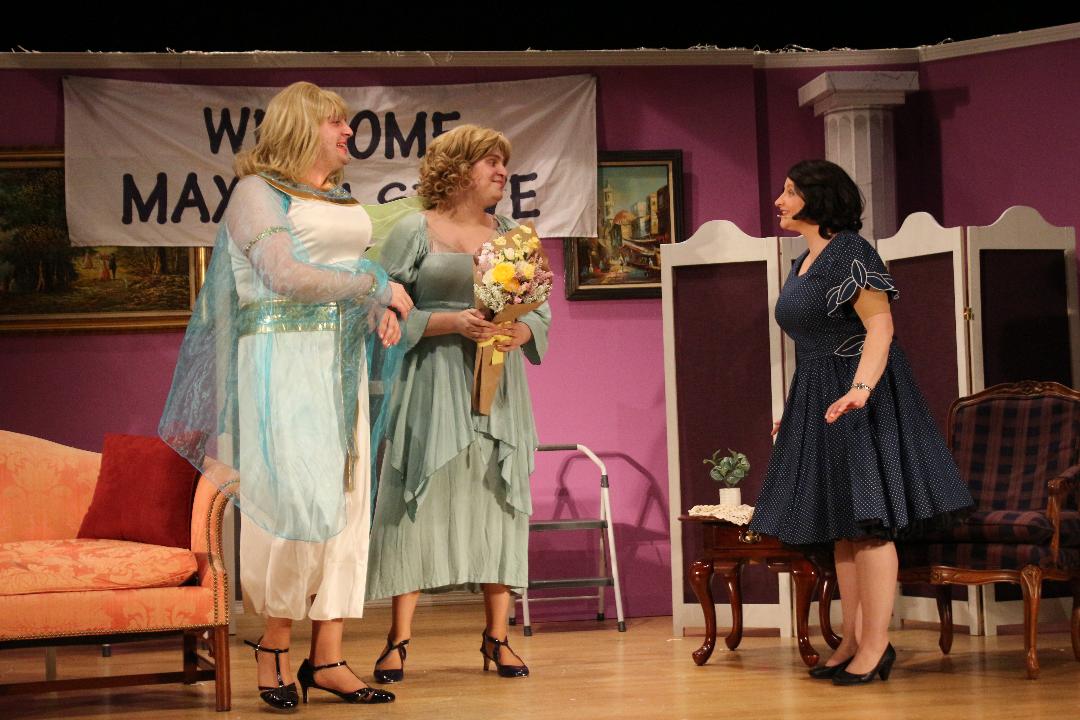 (Photo: James Gillis, Alex Gardner and Michelle England in a scene from "LEADING LADIES" by Ken Ludwig, presented by Square One Players in Shrewsbury, MA. through March 26, 2023. Photo Courtesy of Joanne Smith)
So, while "LEADING LADIES" is not Ludwig's best work, the execution by the Square One cast manages to make this an uproarious show.
Costumes by Foley Herrmann are spot on for most characters...with two exceptions.
While there appears to be nothing on earth that could make either of the "LEADING LADIES" themselves look even remotely feminine, thanks to the costuming, the amusing goings on when the men are in drag are made even funnier.
A subtle irony in the show is a mention in the script to a theatrical "rule" of "not bumping into furniture." Apparently, this was not conveyed to a few members of the cast, as there were several near catastrophes (ranging from a bumped end table to a falling partition to a pillar nearly knocked over). While not a piece of furniture, a broken sword was also thrown into the mix.
While the concept of farces featuring "men in drag" has met with some sharp criticism, these types of comedies still exist, still tend to pull in the audiences and, in the case of "LEADING LADIES," still seem to provide a solid two-hours of irreverent escapism.
For anyone familiar with other comedies by Ludwig, the ending alone is nearly worth the price of admission itself as it is hysterically funny.
"LEADING LADIES" continues to bring the funny in Shrewsbury until March 26th.
Approximately two hours with one intermission.
Kevin T. Baldwin is a member of the American Theatre Critics Association (ATCA)
@MetrmagReviews
@Theatre_Critics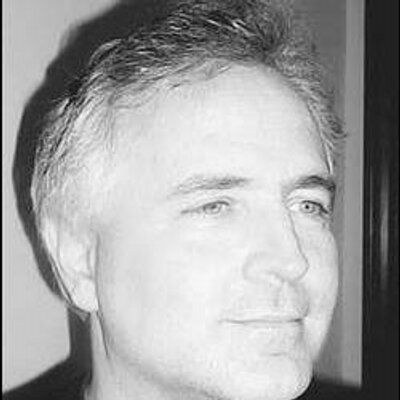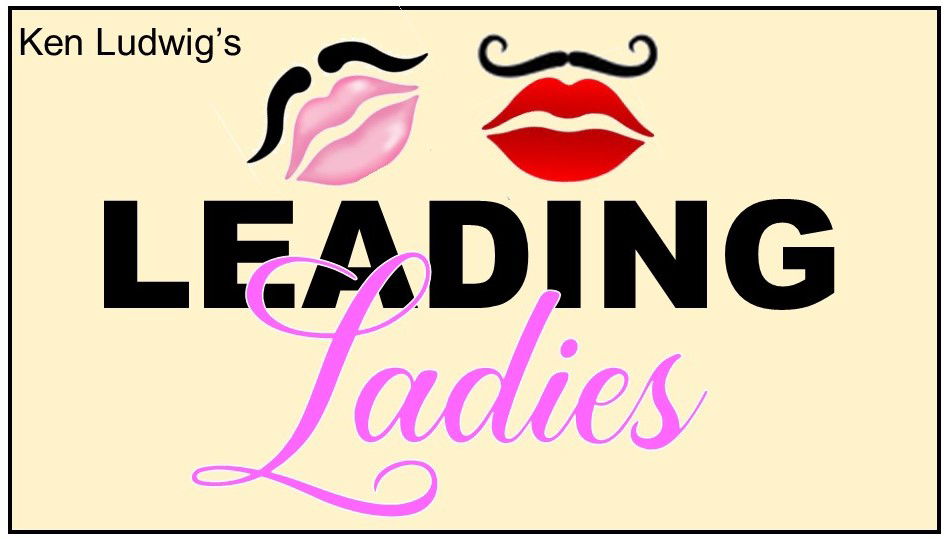 ABOUT THE SHOW
Two English Shakespearean actors, Jack and Leo, find themselves so down on their luck that they are performing "Scenes from Shakespeare" on the Moose Lodge circuit in the Amish country of Pennsylvania.
When they hear that an old lady in York, PA is about to die and leave her fortune to her two long lost English nephews, they resolve to pass themselves off as her beloved relatives and get the cash.
The trouble is, when they get to York, they find out that the relatives aren't nephews, but nieces!
Romantic entanglements abound, especially when Leo falls head-over-petticoat in love with the old lady's vivacious niece, Meg, who's engaged to the local minister.
Meg knows that there's a wide world out there, but it's not until she meets "Maxine and Stephanie" that she finally gets a taste of it.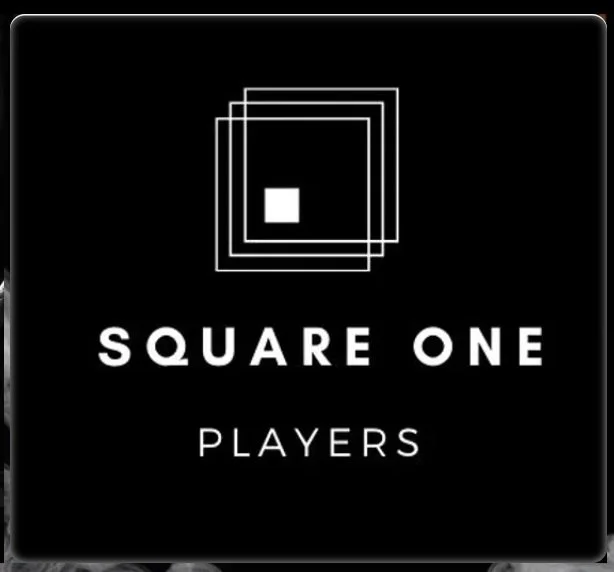 ABOUT SQUARE ONE PLAYERS
Our mission is to provide a venue to promote and support the performing and cultural arts in Central Massachusetts. The goal of the Square One Players is to provide a quality and economical live theater program that is all inclusive and of course, have a little fun along the way. We strive to open opportunities to anyone who wishes to participate in the art of theater. We hope that one and all will feel welcome to participate either by viewing or taking part in our theater shows. Come join us and be ready to be entertained!