(Cover Photo: The CAST of Lee Blessing's "ELEEMOSYNARY" from Pilgrim Soul Productions in Whitinsville, MA. now playing through May 21, 2023. Photo Credit Virginia Byrne)
By Kevin T. Baldwin
METRMAG Reviewer
# 774-242-6724

"Spelling the words becomes easy, really – almost a nuisance – N-U-I-S-A-N-C-E – nuisance."
- Lee Blessing

Pilgrim Soul Productions
Presents
"ELEEMOSYNARY"
Written by Lee Blessing
Directed by Virginia Byrne
Artistic Director Matthew J. Carr
Cast Includes: Lida McGirr, Lorna Nogueira, Miranda Jacobs
Additional Creative Team:
Joe Corn - Stage Manager & Sound Design/Operation; Virginia Byrne - Set Design; Chris Gates - Lighting Design/Operation; Kelly Paquin - Wings Design/Construction & House Manager.
Performances:
May 12, 13, 19, and 20, 2023 at 7:30pm
May 21, 2023 at 2:00pm
Tickets:
$25.00 regular admission; $22.00 under 18/over 64; $20.00 groups of 10 or more
Singh Performance Center, Historic Whitin Mill, 60 Douglas Road, Whitinsville, MA.

Reservations:
Phone # 508-296-0797 or Email pilgrimsoulproductions@gmail.com
Tickets are also available at the door. Cash or check only. No Credit Cards.
www.pilgrimsoulproductions.com
"ELEEMOSYNARY" is presented by special arrangement with Broadway Licensing, LLC, servicing the Dramatists Play Service collection. (www.dramatists.com)
COVID 19 PROTOCOLS
Contact Venue for Most Updated COVID-19 Safety Protocols and Information.
Pilgrim Soul Productions presents an unusual Mother's Day "gift" - a gift, that is, for any child who still might have unresolved issues with their mother - in Lee Blessing's "ELEEMOSYNARY," playing now in Whitinsville.
Some of the themes of the play may hit close to home for a few "daughters" out there.
For that matter, "ELEEMOSYNARY" might have a similar impact on any adult whose childhood relationship with a parent was similarly "unconventional."
The play premiered in 1985 and was also staged again in 1989 in New York City at the Manhattan Theatre Club. The play has developed a minor cult following.
The one-act "memory play" focuses on the intricate relationship between three women.
Dorothea (Lida McGirr) is a loving...but "unconventional"...grandmother who believes herself, as portrayed, not bound by corporeal laws...or cognitive ones, one might speculate.
Dressed like a seemingly latent flower child, and full of outlandish, eccentric ideas...on everything...Dorothea has beliefs that even Shirley MacLaine might find a bit "far fetched."
Artie (Lorna Nogueira), Dorothea's unsettled daughter, tries to cater to her mother's unorthodox lifestyle and bizarre antics but simply cannot compete in the same "mental arena" as Dorothea and, thus, Artie feels she must distance herself from her mother for the sake of her own sanity.
Finally, there is Echo (Miranda Jacobs), Artie's daughter, who lives with Dorothea after being left in her care by Artie.
Dorothea raises Echo into her teens while Artie tries to keep her own struggling mental and emotional health in check.
During the show's 90 solid minutes, we are presented with a series of independent monologues and we come away learning much about the three characters and their varied life issues.
Nogueira is fascinating as Artie, who is a visible nervous wreck throughout most of the play.
Before dealing with postpartum depression, Artie's existence (prior to having Echo) is already laden with ongoing mental health struggles that ebb and flow throughout most of her life.
These struggles are exacerbated along the way by various personal tragedies and Artie's years of estrangement from Dorothea and Echo.
Echo, as played by Jacobs, is equal parts a quick wit and a "spelling bee" whiz.
Jacobs is wonderfully adept fluctuating between multiple "non-linear points" in the play, portraying Echo at various stages in her life with a thru-line focused on an upcoming "spelling bee" competition.
The recurring word throughout Blessing's play, "ELEEMOSYNARY," means "charitable" and, in many ways, the three characters both engage in...and are subjected to...various forms of charitable acts.
All Echo wants is for both her mother...and her "mother"...to be there at the "bee," together, for her.
As Dorothea, McGirr is a delight as she seems to fully embrace the character's almost lunatic level eccentricities. She also shows us the unfiltered side of Dorothea that is fiercely devoted to protecting Echo from the troubles Artie is going through.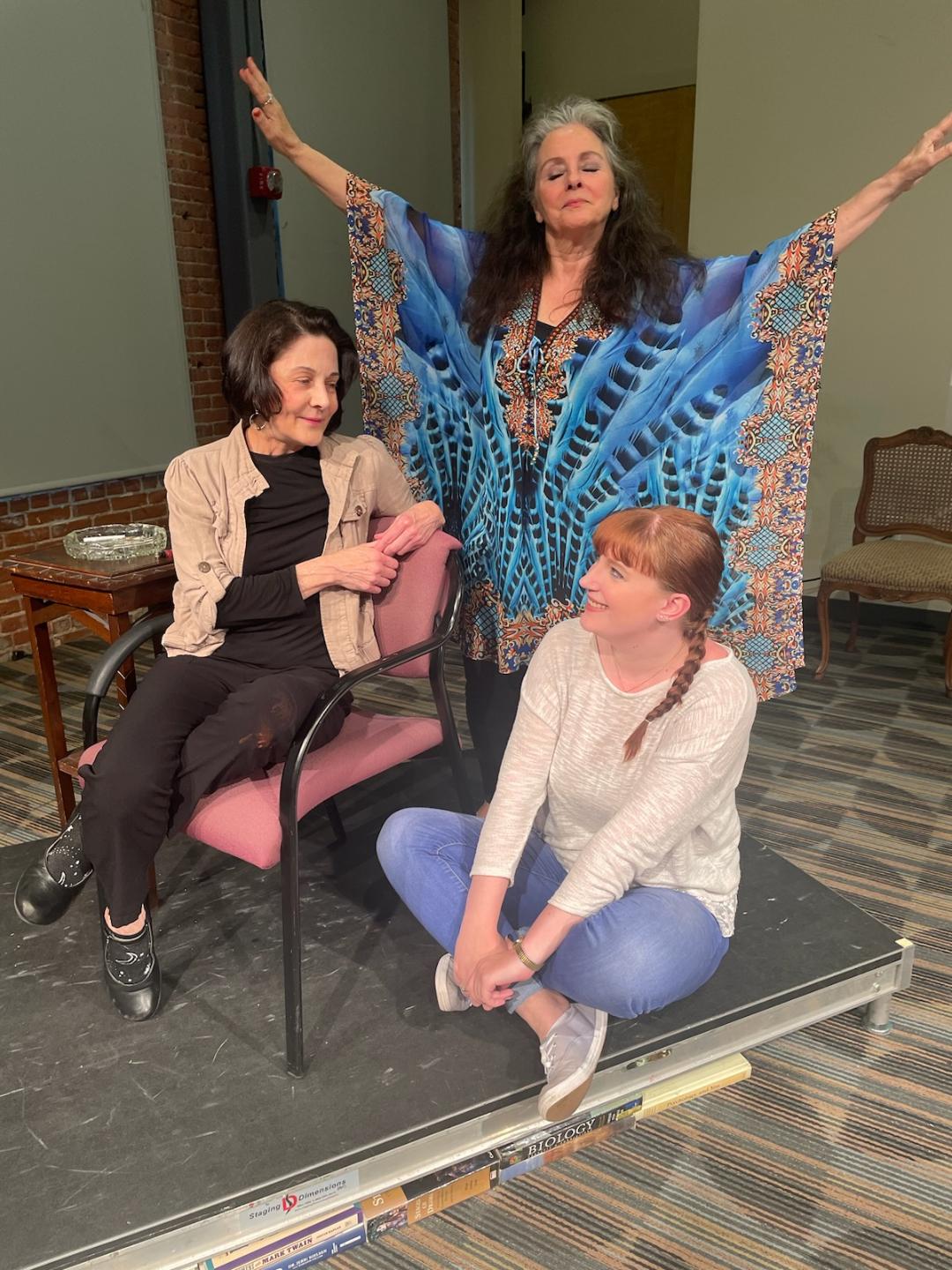 (Photo: Lida McGirr (standing), Lorna Nogueira (seated left) and Miranda Jacobs (seated right) appear in Lee Blessing's "ELEEMOSYNARY" from Pilgrim Soul Productions in Whitinsville, MA. now playing through May 21, 2023. Photo Credit Virginia Byrne)
After some time passes, Artie reconnects with Echo, mostly through phone calls, with Echo believing she was the reason Artie left. The "truth" revealed between mother and daughter is transfixing.
Artie is forced to decide her future. Does she reconnect with her daughter...and her mother? Does she even dare? Does she even know how to start?
Thanks to the intelligent direction of Virginia Byrne, along with terrific performances by all three actresses, the play presents the complex, emotional journey these three women undertake, separately and collectively.
This combination is the best reason to see "ELEEMOSYNARY."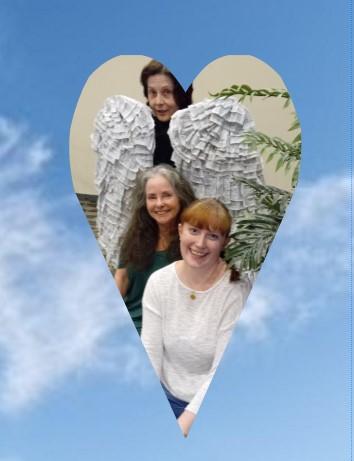 (Photo: The CAST of Lee Blessing's "ELEEMOSYNARY" from Pilgrim Soul Productions in Whitinsville, MA. now playing through May 21, 2023. Photo Credit Matthew J. Carr)
The single set design was basic using three raised platforms with assorted books underneath. There were several chairs used throughout the performance and a single image projected along the back wall.
A suit jacket made with angel's wings attached was clever in concept but the actresses wearing them appeared to struggle getting the jacket on and off and they were a bit noisy at times.
The events in the play are not always pleasant but they are continuously engaging. Going along with the "spelling bee" theme:
There might be a few coming to see "ELEEMOSYNARY" that might exit the theatre spelling words like "d-i-s-f-u-n-c-t-i-o-n-a-l" or "t-r-i-g-g-e-r-i-n-g" in effort to describe the relationships and situations which Blessing's story presents.
Others may exit spelling words like "b-r-a-v-a" or "t-e-r-r-i-f-i-c" to describe the performances.
All would be correct.
By the end, though, the play provides us with the single word that best describes these situations and relationships.
"ELEEMOSYNARY" continues at the Singh Performance Center in Whitinsville until May 21st and is well worth seeing.
Approximately 90 minutes with no intermission.
Kevin T. Baldwin is a member of the American Theatre Critics Association (ATCA)
@MetrmagReviews
@Theatre_Critics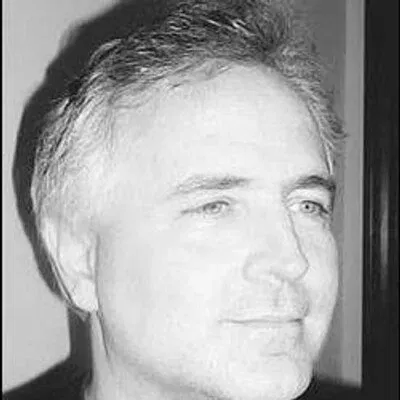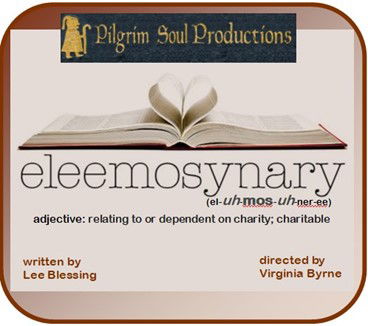 ABOUT THE SHOW
Sensitive and probing, this masterful play examines the subtle and often perilous relationship between three remarkable women: a grandmother, Dorothea, who has sought to exert her independence through strong willed eccentric behavior; Artie, her daughter, who has run from her overpowering mother; and Echo, Artie's daughter, who is incredibly smart and equally sensitive.
The play's title, "ELEEMOSYNARY," meaning charitable, is the precocious Echo's favorite word.
"…a funny, perceptive and eloquently written play…" - St. Paul Pioneer Press and Dispatch.
"…the language is elegant, witty and carefully wrought." - Philadelphia City Paper
"…an engrossing 95-minute entry—alternately funny and poignant…" - Variety

Pilgrim Soul Productions
508-296-0797