(COVER PHOTO: The Cast of "Dad's Dance" by Ed Humphries - Gateway Players Theatre in Southbridge, MA. through March 27, 2022. Photo courtesy of Mia Caseday)
Kevin T. Baldwin
METRMag Reviewer
# 774-242-6724
"An apostrophe both possessive and prone"

Gateway Players Theatre of Southbridge
Presents
"DAD'S DANCE"
Written and Produced by Ed Humphries
Directed by Eric Hart
Cast includes: Mikey Dearn, Teresa Simpson, Olivia Neuenschwander, Madeleine Jean, Patrick Bracken, Stephen Jean, Mary Darling, Prreeti Tiwari, Lynn Boucher, and Ed Humphries.
Additional Creative Team:
Diane Servant - Stage Manager; Valerie Langlais - Choreographer; David Corkum - Technical Director.

Performances:
March 18, 19, 25, 26, 2022 at 7:30pm
March 27, 2022 at 2:00pm
All performances will be held at the Fellowship Hall of Elm Street Congregational Church, 61 Elm Street in Southbridge. Parking is available on Elm Street, or in the parking deck behind the Southbridge Town Hall.
Tickets are $15 for adults and $13 for seniors and youth under 18.
WE ENCOURAGE YOU TO PURCHASE TICKETS IN ADVANCE ONLINE, AS LIMITED TICKETS
WILL BE AVAILABLE AT THE DOOR FOR EACH PERFORMANCE.
Tickets may be reserved by calling Gateway at # 508-764-4531.
Online credit card ticket sales are available at https://www.brownpapertickets.com/event/5322152
There are many things to appreciate in Gateway Players Theatre latest offering, the original piece "Dad's Dance" written by Ed Humphries.
If one were to adjust or remove completely the apostrophe from "Dad's" one might realize the story centers around a group of parents and guardians who assemble at their respective child's dance studio and perform as part of a recital segment known as, you guessed it, the "Dads Dance" (or "Dads' Dance").
If you keep the apostrophe exactly where it resides, the story then becomes about the relationship of a loving father, Brendon (Ed Humphries) and his daughter, Emma (played well at ages 10 and 14 by Olivia Neuenschwander then later at age 17 by Madeleine Jean). Emma becomes symbolized by that apostrophe as the show unfolds. Emma is that apostrophe.
There are many humorous exchanges between the father and daughter and Ed's decision to join the "Dads Dance" at the dance studio run by Cara Mulligan (Teresa Simpson) is solely because of his love for her.
There he meets fellow parents Jake (Stephen Jean), Donatello (Mikey Dearn), Holden (Patrick Bracken), Harley (Mary Darling) and Claire (Lynn Boucher). We learn much of their relationships although we never see their children.

(PHOTO: The Cast of "Dad's Dance" by Ed Humphries - Gateway Players Theatre in Southbridge, MA. through March 27, 2022. Photo courtesy of Mia Caseday)
We also never see Brendon's wife and Emma's mother, although she is referred to a number of times throughout the story. The ambiguity of her presence is a clever device as written by Humphries.
The cast and creative team certainly deserve accolades for regrouping two years later to perform the material after the long COVID-induced pause crippled most area productions.
The primary and supporting characters are extremely well-developed and the ensemble, under the capable direction of Eric Hart, execute the sensitive and sweet Humphries' tale extremely well. Over all, there is a great sense of warmth and sincerity.
The construct of the play uses classic music of the 1980s, which immediately confuses when the story takes place. The passage of time gets a little murkier when Emma abruptly has leaped in age in just two scenes. What might have helped mark the passage of time (and the progression and evolution of the dancing parents) would have been actual recital dance routines.
While there are a lot of discussions about dancing, there is actually little dancing witnessed, with the exception of one hilarious scene where Ed is introduced to Cara's associate, Miss Alicia (Prreeti Tiwari) running the parents through a grueling warm-up routine.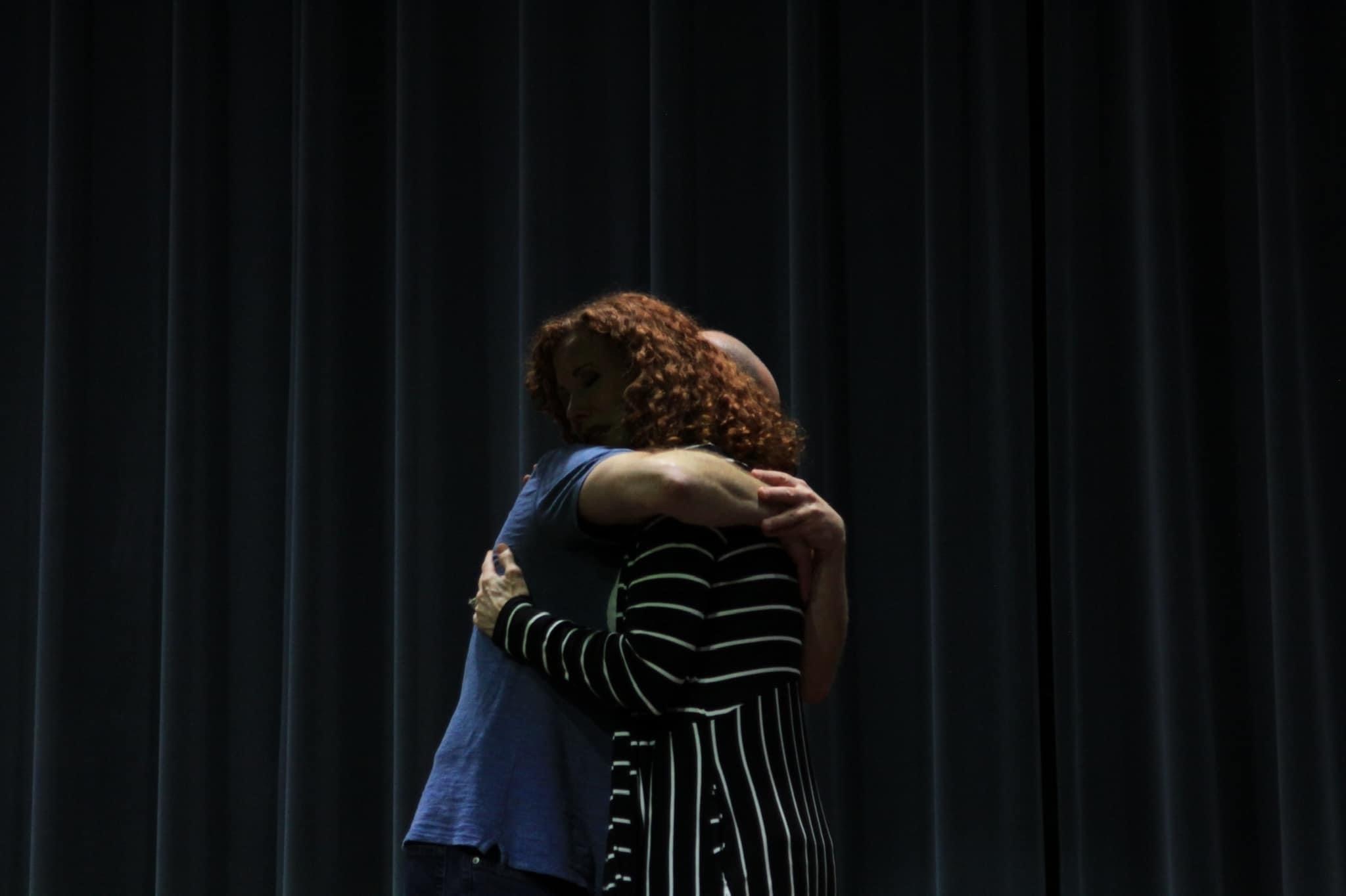 (PHOTO: A touching scene from "Dad's Dance" by Ed Humphries - Gateway Players Theatre in Southbridge, MA. through March 27, 2022. Photo courtesy of Mia Caseday)
Interestingly, there are no antagonists or overwhelming obstacles in the piece. The dancing parents are exceptionally bad dancers, this much is certain, but that element hardly seemed like the worst adversity that could be offered. There is a tragedy that takes place but occurs well into the second act of the show. If there were a recurring obstructive element added it would not only act as that obstacle it might also assist in denoting the aforementioned passage of time.
When the dancing does take place, near the end of the show, it is an emotional rollercoaster and, as choreographed by Valerie Langlais, is one of the most entertaining and poignant moments of the show.
The overwhelming feeling is that this is a high concept show with even higher potential to be a hit (like a 'family friendly' version of "Full Monty") were it approached and developed as a legitimate musical relying on an original score and not a hodgepodge of 80s throwback hits to help 'choreograph' the touching story forward.
Whatever the future holds for "Dad's Dance" the cast and creative team involved for this production successfully made the material work and kept the audience totally engaged.
The show runs approximately two hours with one intermission.
Kevin T. Baldwin is a member of the American Theatre Critics Association (ATCA)
@MetrmagReviews
@Theatre_Critics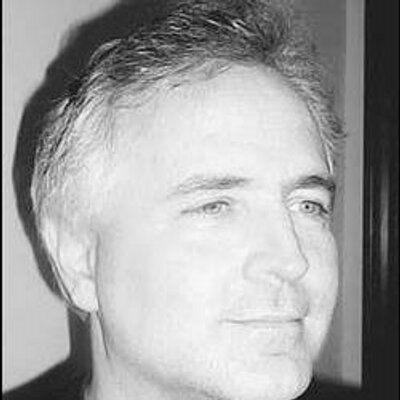 COVID-19 PROTOCOL
Audience size for the performances may be limited in order to maintain social distancing. Socially distanced seating will be in place. Thank you for helping us keep you, our patrons, safe. The hall will be sanitized by an electro-sanitized sprayer before each performance.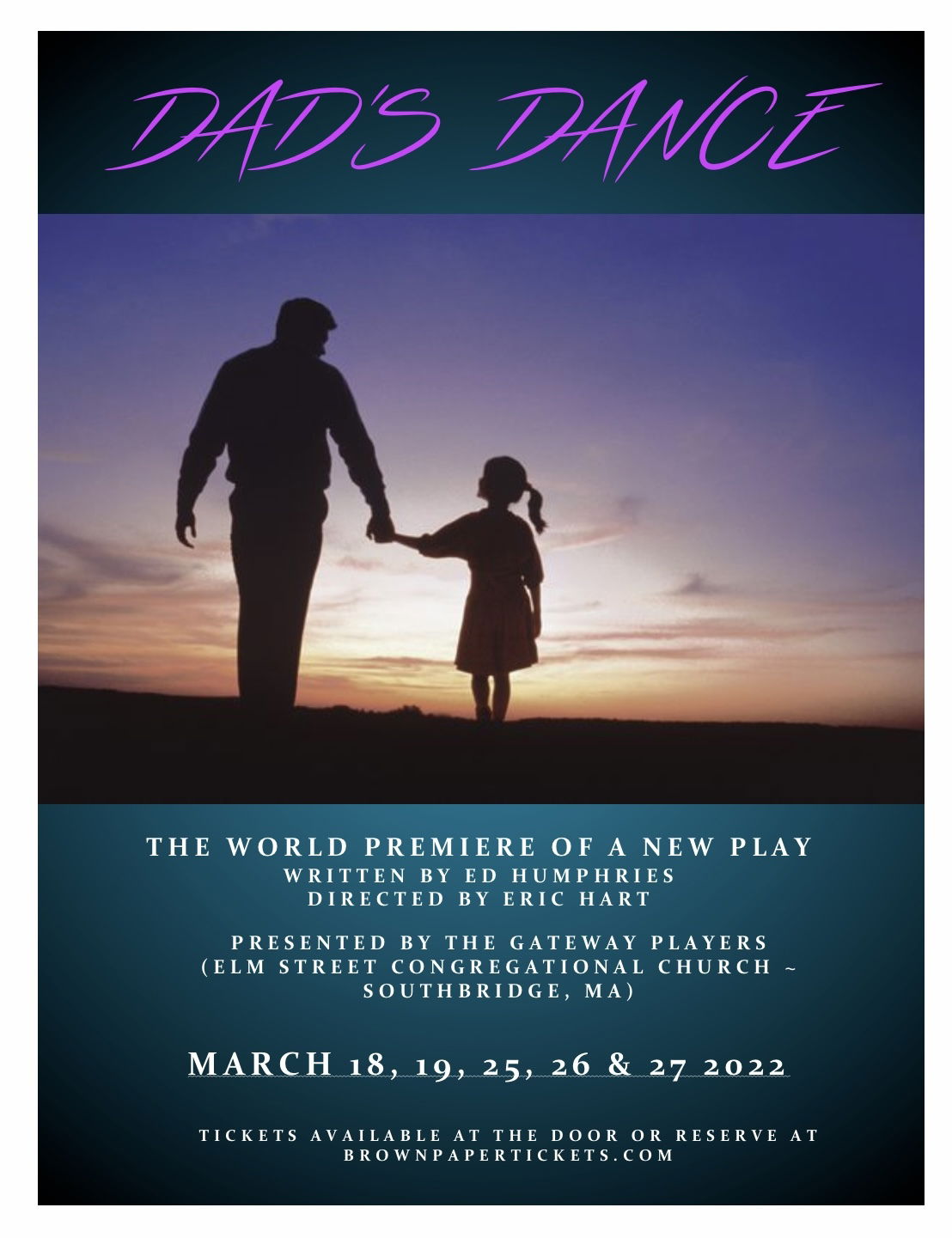 ABOUT THE SHOW
Brendan Carter is a doting Dad who has watched his daughter Emma nurture her passion for dance from a very young age to the very edge of adulthood.
In her Senior Year, he decides to take a major leap and join the choreographed Dad's Dance; an annual event that is always the highlight of the big end-of-year recital.
It's there that Brendan falls into the good graces - or clutches - of a ragtag group of fellow parents who put all sense of dignity aside to put on a show for the audience and a smile on their children's' faces - no matter the toll to their two left feet and equally fragile pride.
And in the lead-up to the big event, Brendan begins to learn a lot about the healing power of community.
"Dad's Dance" is a contemporary comedy-drama about the indelible bonds that sometimes form between strangers on this grand and surprising stage of life - one where comedy and poignancy carry equal weight - and where Brendan begins to understand that true wealth is measured not in the treasures we keep but the memories we make.

ABOUT GATEWAY PLAYERS OF SOUTHBRIDGE
Gateway Players Theatre, Inc. is an all-volunteer community theater providing quality live theatre performances and workshops to Southbridge, Sturbridge, and Charlton, Massachusetts and surrounding areas. Gateway Players Theatre, Inc. started in 1975, when a group of interested community members decided that Southbridge needed a theater group to bring live productions to the area. First using local schools and borrowed rehearsal and storage space, Gateway then moved into its current home in 1978, when Ruth Wells (of the American Optical Company Wells family) donated her home on Main Street as a cultural center in Southbridge. Gateway offers a full season of productions, usually performed at Elm Street Congregational Church, 61 Elm Street, Southbridge, MA, as well as workshops for youths and adults. Auditions are open to all, and new members are always welcome.
Gateway Players Theatre, Inc.
PO Box 171
Southbridge, MA 01550
508-764-4531