(Cover Photo: April Nixon and Harold Surratt in a scene from Lynn Nottage's "CLYDE'S" now playing at the Huntington Theatre Company in Boston, MA. through April 23, 2023. Photo Credit Kevin Berne)

By Kevin T. Baldwin
METRMAG Reviewer
# 774-242-6724

"Replace judgment with curiosity."
- Lynn Nottage

Huntington Theatre Company
Presents Lynn Nottage's
"CLYDE'S"
Written by Lynn Nottage
Directed by Taylor Reynolds
Cast Includes: Wesley Guimarães – Rafael; Cyndii Johnson – Letitia; Louis Reyes McWilliams –
Jason; April Nixon – Clyde; Harold Surratt - Montrellous.
Additional Creative Team:
Scenic Design - Wilson Chin; Costume Design - Karen Perry; Lighting Design - Amith
Chandrashaker; Sound Design - Aubrey Dube; Production Stage Manager - Emily F. McMullen;
Stage Manager - Lucas Bryce Dixon.
Performances:
March 31, 2023 through April 23, 2023
(Contact Box Office for Exact Times)
The Huntington Theatre, 264 Huntington Avenue, Boston, MA.
Tickets: $25 - $175
Available online at huntingtontheatre.org, by phone at 617-266-0800 or in person at The Huntington Theatre, 264 Huntington Avenue, Boston.
The Huntington Theatre Company serves up Lynn Nottage's Broadway hit "CLYDE'S" to Boston.
The play, recipient of 5 Tony Award nominations, is set in the kitchen of a truck stop café far off the beaten path.
The show ran at the Hayes Theater on Broadway from November, 2021 until January, 2022.
The original Broadway run also won Drama Desk Awards for Outstanding Featured Actor in a Play (Ron Cephas Jones), Outstanding Set Design of a Play, Outstanding Costume Design for a Play and Outstanding Lighting Design for a Play.
The kitchen staff are all ex-convicts, persevering and prepping sandwiches while they get served a large plate of sarcasm with a noxious side of venom, courtesy of fellow ex-con and salty proprietress, Clyde (April Nixon).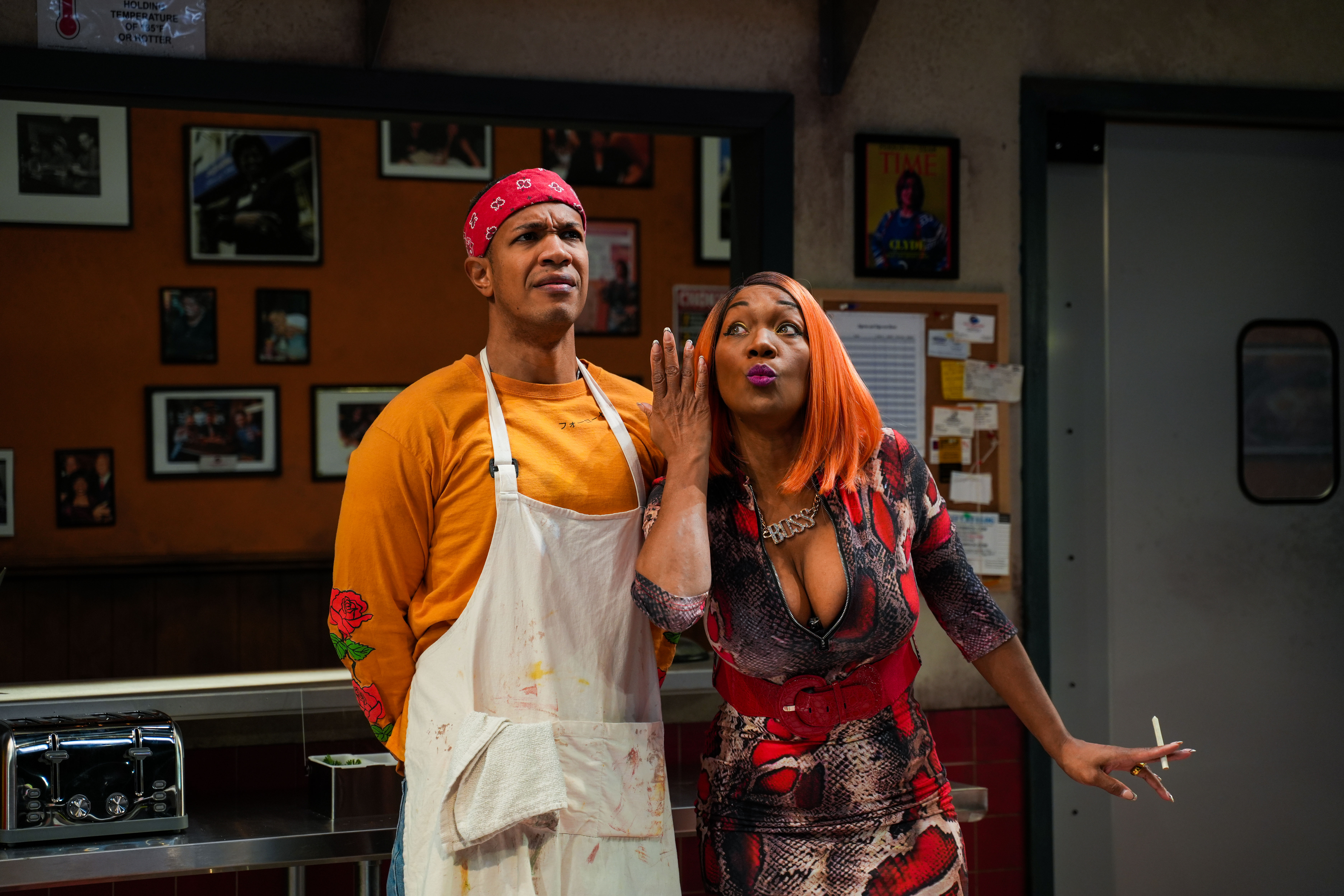 (Photo: Wesley Guimarães and April Nixon in a scene from Lynn Nottage's "CLYDE'S" now playing at the Huntington Theatre Company in Boston, MA. through April 30, 2023. Photo Credit Muriel Steinke)
As the play begins, Clyde is speaking with sandwich chef Montrellous (Harold Surratt) who offers up repeated suggestions of ways to help Clyde's business grow.
Surratt serves the play well as its moral compass, although Montrellous, himself, hides a dark secret while continuing, throughout the show, to offer up his years of experience to the staff, much to the chagrin of Clyde.
Clyde seems to resent, rather than appreciate, Montrellous' efforts to instill hope - hope of advancement, hope of progress, hope of deliverance from the world that keeps them where they are.
She seems to invent obstacles to prevent anyone in her employ from moving beyond her little "queendom" - a place where she can be ruthless instead of benevolent to her kitchen "subjects."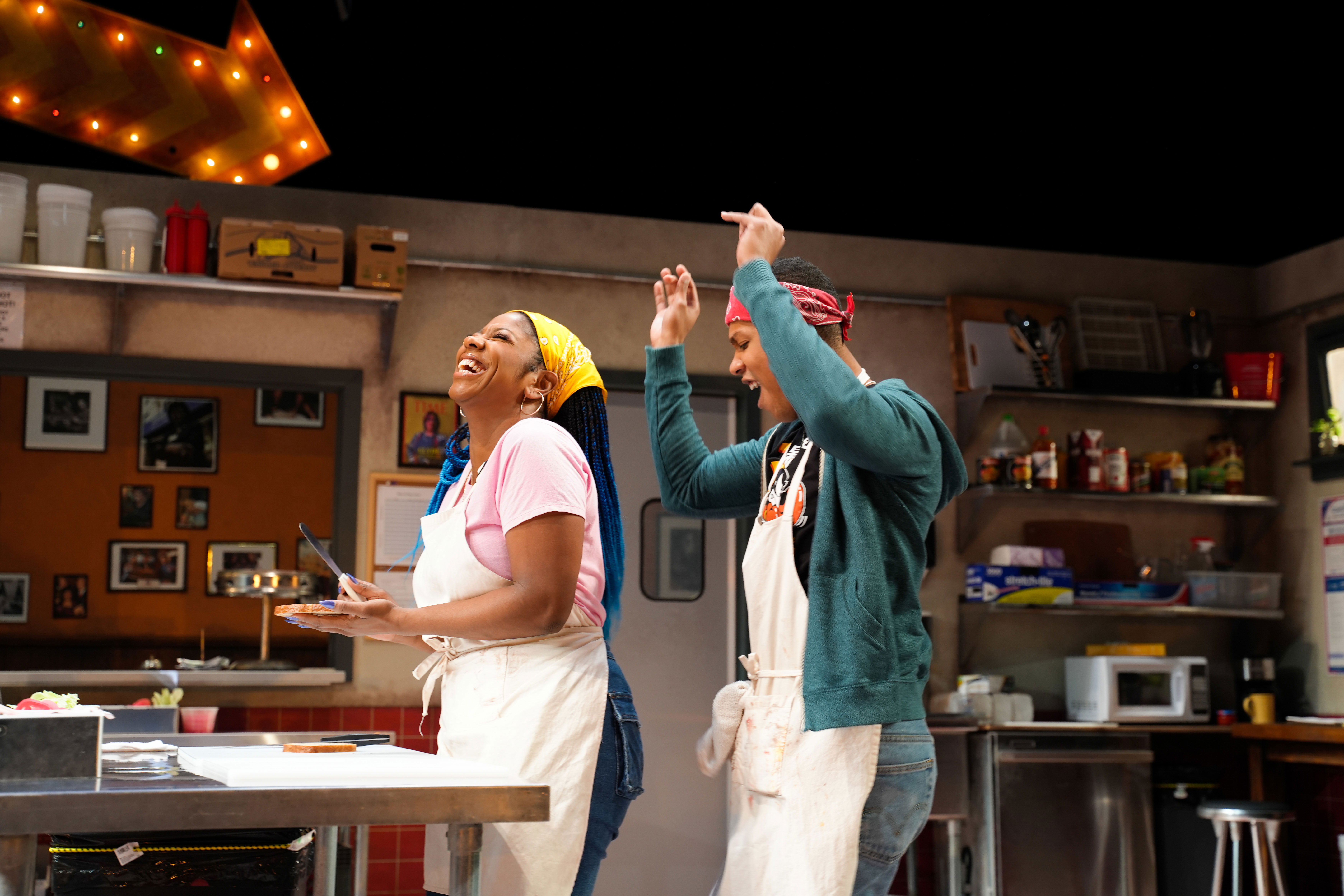 (Photo: Cyndii Johnson and Wesley Guimarães in a scene from Lynn Nottage's "CLYDE'S" now playing at the Huntington Theatre Company in Boston, MA. through April 30, 2023. Photo Credit Muriel Steinke)
Among those subjects is recovering addict and cook Rafael (Wesley Guimarães), who is obviously smitten with fellow kitchen staffer Letitia (Cyndii Johnson), a feisty single mother estranged from her child's father.
The chemistry between Guimarães and Johnson is simply delicious as they banter and riff so well off one another, elevating the majority of the humor found in "CLYDE'S."
Rounding out the staff is newly-released convict, Jason (Louis Reyes McWilliams), who served time for an incident when he was a white supremacist. Now Jason works in a diner run by an African American with an entire African American staff.
McWilliams character was also featured in Nottage's play "Sweat" and, while his body is illustrated by multiple offensive tattoos that still mark him as a white supremacist, he has served his time for his past crimes and desperately just wants to stay out of trouble.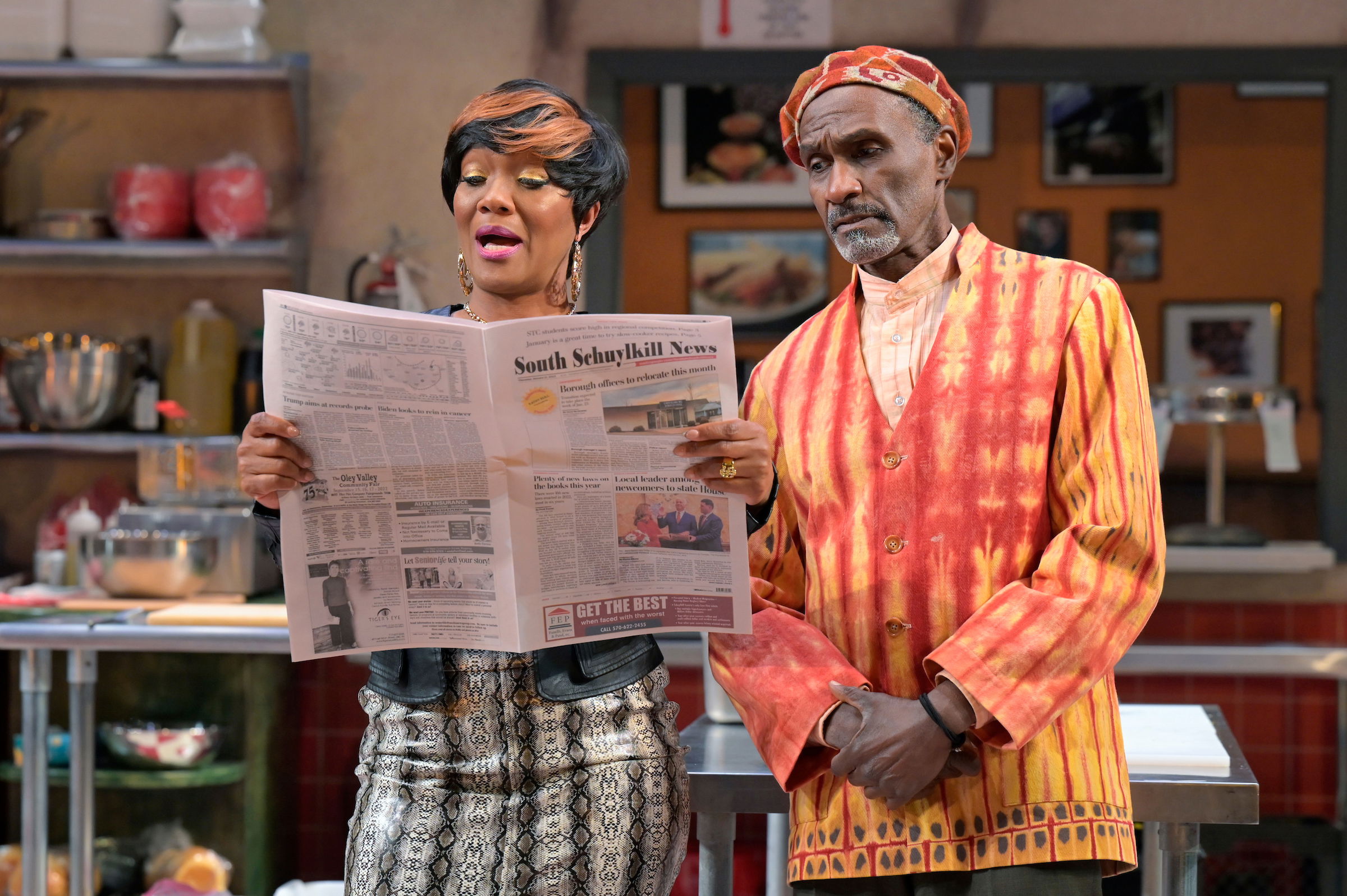 (Photo: April Nixon and Harold Surratt in a scene from Lynn Nottage's "CLYDE'S" now playing at the Huntington Theatre Company in Boston, MA. through April 30, 2023. Photo Credit Kevin Berne)
McWilliams does a marvelous job illustrating Jason's struggle. His is a lost soul, recognizing his prior failings and determined to re-adapt into a society, even by working in an environment that resents his very presence.
With Nottage's finely-crafted dialogue and the savory staging elements provided by director Taylor Reynolds, the collective backstories of these characters are revealed and propels them to mix in their own ingredients necessary to form a bond.
This is required as Clyde surely does not provide them with any means to improve their working environment - or their lives. Clyde is in a position to keep them in perpetual misery without any fear of repercussion.
Nixon, as Clyde, dominates the show with a pinch of wit and a large helping of toxicity.
The elaborate single set design of a kitchen appears fully functional and is well-utilized by the cast who prep actual sandwiches, clear and clean the stage, as needed, giving all appearances that we are, indeed, in the kitchen with them.
While the show starts off a bit sluggish and with some of the humor seeming forced, the scenes do otherwise seamlessly flow.
As we learn of every character's life and struggles...and the anticipation builds for what comes next for these people (much like an old "Heinz Ketchup" commercial)...there is a whole lot of laughter on the plate, as well, making "CLYDE'S" a dish not to be passed up.
"CLYDES" continues at the Huntington through the end of April.
Approximately 1 hour, 45 minutes with no intermission.
Kevin T. Baldwin is a member of the American Theatre Critics Association (ATCA)
@MetrmagReviews
@Theatre_Critics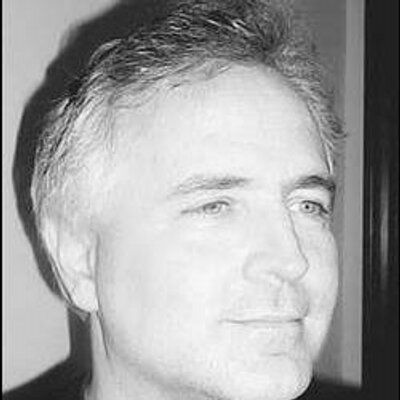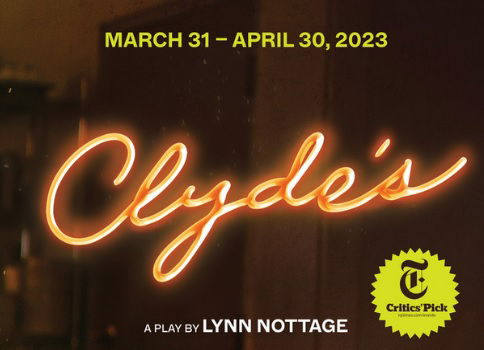 ABOUT THE SHOW
Playwright Lynn Nottage ("Sweat," "Ruined") returns to Boston with her most recent Broadway hit.
A truck stop sandwich shop offers its formerly incarcerated kitchen staff a shot at reclaiming their lives.
Even as the shop's callous owner tries to keep them under her thumb, the staff members are given purpose and permission to dream by the enigmatic, zen-like chef and his belief in the possibility of the perfect sandwich.
Funny, moving, and urgent, "CLYDE'S" shows Lynn Nottage's "genius for bringing politically charged themes to life by embodying them in ordinary characters living ordinary lives."" (The Wall Street Journal)
COVID 19 PROTOCOLS
COVID Safety Protocols: For the safety and comfort of all who attend our shows, masks must be worn at all times throughout the building unless actively eating or drinking concessions, available for purchase during intermissions.

ABOUT THE HUNTINGTON THEATRE COMPANY:
The Huntington Theatre Company is Boston's leading professional theatre and one of the region's premier cultural assets since its founding in 1982. Recipient of the 2013 Regional Theatre Tony Award, The Huntington brings together superb local and national talent and produces a mix of groundbreaking new works and classics made current to create award-winning productions. The Huntington runs nationally renowned programs in education and new play development and serves the local theatre community through its operation of the Calderwood Pavilion at the BCA. The Huntington has long been an anchor cultural institution of Huntington Avenue, the Avenue of the Arts, and will remain so on a permanent basis with plans to convert the Huntington Avenue Theatre into a first-rate, modern venue with expanded services to audiences, artists, and the community. The Huntington cultivates, celebrates, and champions theatre as an art form.
For more information, visit huntingtontheatre.org.