(Cover Photo: The CAST of the musical "BRIGHT STAR" by Steve Martin and Edie Brickell now playing at the Majestic Theater in West Springfield, MA. through October 15, 2023. Photo Credit Kait Rankins)


By Kevin T. Baldwin
METRMAG Reviewer
# 774-242-6724

"Even though I stumble, even though I fall, you'll never see me crumble, you'll never see me crawl."
- Steve Martin/Edie Brickell


The Majestic Theater
Presents the Steve Martin Musical
"BRIGHT STAR"
Music, Book & Story by Steve Martin
Music, Lyrics & Story by Edie Brickell
Directed by Sue Dziura
Producing Director Danny Eaton
Music Director Elisabeth Weber
Choreographer Sarah Devine
Cast Includes: Chelsie Nectow* as "Alice"; Michael Graham Morales* as "Jimmy Ray Dobbs"; Emery Henderson* as "Margo"; Michael Devito as "Billy Cane"; Megan Mistretta as "Lucy"; Parker Fisher as "Max"; Christine Voytko as "Mama Murphy"; Gene Choquette as "Daddy Murphy"; Ramsey Kurdi as "Daddy Kane"; Robert H. Clark, III as "Mayor Dobbs"; Max Weinberg as "Stanford"; Steven Sands as "Daryl"; Lauren Bailey as "Edna/Ensemble"; Lyndsay Hart as "Florence/Ensemble"; Ashley Ricci Garcia as "Ensemble"; David Cavallin (Understudy Daddy Cane/Stanford/Daryl); Nikki Wadleigh (Understudy Alice/Female Ensemble).
Additional Creative Team:
Associate Producing Director - Sue Dziura; Stephen Petit* - Production Stage Manager; Assistant Stage Manager - Alexandra O'Halloran*; Costume Designer - Dawn McKay; Lighting Designer - Daniel D. Rist; Scenic Artists - Bev Stevens Browne, Braith P. Dicker; Scenic Carpenter - David Ellis; Sound Designer - Doug Wallace; Music Consultant - Mitch Chakour; Wardrobe Mistress - Christine Thompson; COVID Compliance Officer - Carol Rucinski; Photographer - Rick Teller; Associate Production Manager - Aurora Ferraro; Technical Director and Set Designer - Josiah Durham
* Member of Actors' Equity Association, the Union of Professional Actors and Stage Managers in the United States
Majestic Theater, 131 Elm Street, West Springfield, MA 01089
Performances:
September 7, 2023 through October 15, 2023
(Contact Box Office for Exact Times)
TICKETS:
$31-$37 each and can be purchased at the box office or by phone at # 413-747-7797.
BECOME A 26th SEASON SUBSCRIBER
Download and Print Subscription Form
COVID 19 PROTOCOLS
Contact Venue for Most Updated COVID-19 Safety Protocols and Information.
The Majestic Theater kicks off their 26th season with the musical "BRIGHT STAR" - a heartwarming tale and a stunning production.
Written by Steve Martin and Edie Brickell, the Broadway musical was considered unconventional when it first premiered back in 2016 because of its bluegrass approach, and the show soon became an all-too-brief shining light of that Broadway season (running for only 30 previews and 109 regular performances).
This is unfortunate - because those people who did not choose to see the show missed out on one hell of a story.
In fact, to be adamant about it, "BRIGHT STAR" is a truly "stellar" production.
The musical would begin to find a new audience as it launched subsequent tours in 2017.
However, just as rights became available for regional productions, the infamous March 2020 and COVID-19 shutdown turned on the "ghost lights" of theatres everywhere and, once again, would shove "BRIGHT STAR" off to near obscurity.
Now, the Majestic once more shines its spotlight on the "BRIGHT STAR" musical and it is a great musical to launch their latest season of shows.
Playwright-actor-comedian-musician (and current co-creator and star of the Hulu series "Only Murders in the Building") Steve Martin wrote the book.
In keeping with his already extensive "renaissance man" credentials, Martin is also an accomplished banjo player.
Edie Brickell has impressive writing and performing credits, as well, including the 1988 smash single "What I Am" which she recorded with her band, New Bohemians.
The musical was reportedly inspired by the Martin-Brickell Grammy-winning collaboration on the 2013 bluegrass album "Love Has Come for You" and also the folk story of the "Iron Mountain Baby."
For those who might consider opting out of seeing the show because there is bluegrass or, Heaven forbid, "country music" in the show, they will certainly be denying themselves one of the most vibrant, creatively entertaining of musicals and a commendable staging by Majestic Theater's entire creative team.
The musical's score possesses a "plain folk" quality found in other shows such as "Big River" or "Once" which, while a refreshing departure for some, might leave fans of other more traditional Broadway musical fare wanting.
That said, the illuminating "BRIGHT STAR" is skillfully balanced storytelling. It is both sentimental without becoming maudlin and humorous without disintegrating into unintended farce.
The plot is straightforward and the characters not overly layered. Some characters are one dimensional, which makes their journeys less profound, resulting in less of an impact. However, this is countered by an abundance of clever dialogue and a whole lot of southern charm.
The musical did not garner any Tony Award nominations but did win the team of Martin and Brickell a Drama Desk Award for its score and two Outer Critics Circle Awards (for Outstanding New Broadway Musical and Outstanding New Score).
It is not just the collaboration of Brickell and Martin that makes this show work as successfully as it does. The staging by the creative team at the Majestic Theater goes for the gold to ensure the show is engaging from beginning to end.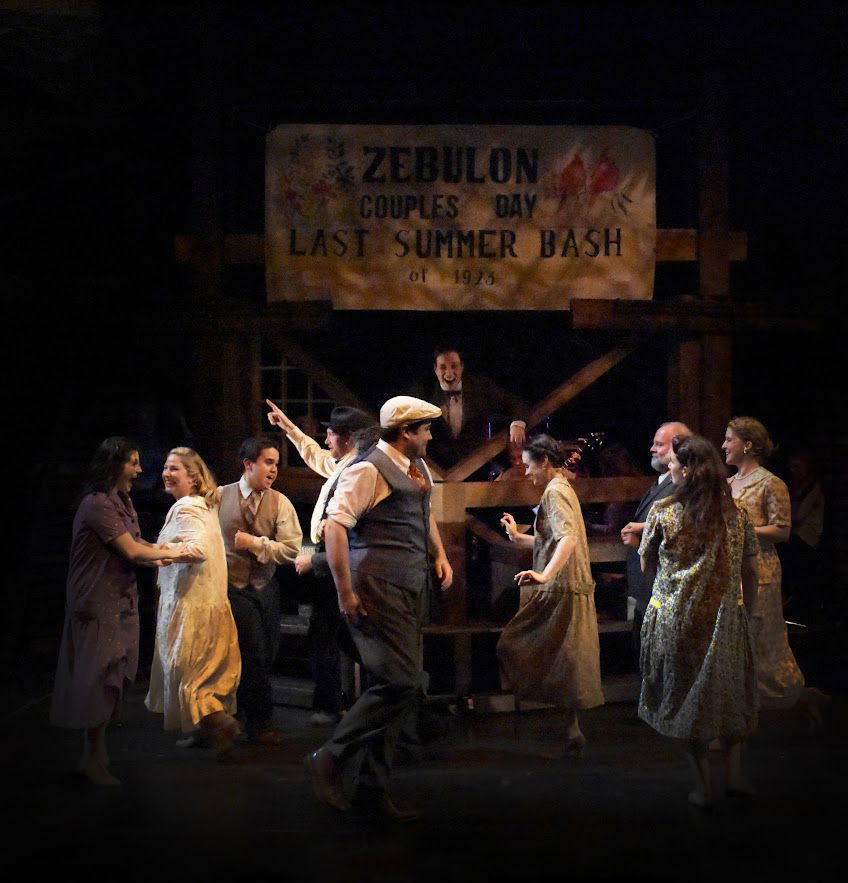 (Photo: The CAST of the musical "BRIGHT STAR" by Steve Martin and Edie Brickell now playing at the Majestic Theater in West Springfield, MA. through October 15, 2023. Photo Credit Kait Rankins)
Set in North Carolina in 1945, just after World War II, returning soldier and an aspiring young writer Billy (Michael Devito) comes home.
Devito brings a lot of charisma to the naïve young Billy who, while now a veteran of a brutal world war, comes home seeming still as wide-eyed and full of optimism as presumably before he left.
Billy reunites with his father (Ramsey Kurdi) and learns of his mother's death. The two sing the tender, mournful ballad, "She's Gone."
Billy coming home also rekindles a flame burning deep in the heart of his childhood friend, Margo (Emery Henderson), as he informs her of his ambition to fulfill his lifelong dream of being a published writer.
To accomplish this goal, he tells her of his decision to travel and personally submit his stories to the editor and publisher of "The Asheville Southern Journal," Alice Murphy (Chelsie Nectow).
After they meet, Alice is impressed enough with young writer Billy to want to encourage his growth.
However, encountering Billy also sparks a memory, taking the show into (less a subplot and more of) a separate parallel story as Alice "flashes back" and recalls her own youth back in 1923 - falling in love with the handsome Jimmy Ray (Michael Graham Morales).
Morales is well suited for the role of Jimmy Ray and his character undergoes remarkable transformations between the first and second acts, especially by the time he discovers an unspeakable act committed by someone close as he describes in the lamenting, "Heartbreaker."
Nectow is not only a phenomenal singer, the performer is simply tremendous as Alice, a difficult character to play because, in her journey, not only does Alice come with many layers, we also witness her story unfold in two eras, the present and the past.
Aloof and cold in the present while wild and carefree in her past, thanks to Nectow's steadfast approach, Alice is proven to have the most depth and growth of all the characters in the show and we simply feel privileged to be along that journey with her.
Innocent flirtation leads to infatuation and an all-encompassing love, resulting in a young bastard child in the process, which sets off Jimmy Ray's rich and powerful father, Mayor Josiah Dobbs (Robert H. Clark, III), the undoubtable villain of this tale.
Clark is gripping as the domineering father, who shows the bottomless depths of his dark soul.
In the reprise of his song, "A Man's Gotta Do" Dobbs coerces Alice's father to have Alice give him the baby, then subsequently takes the child and attempts the unthinkable.
There was a brief but noticeable moment of awkward staging at the end of Act One for the staged execution of this act of cruelty but Clark personally never falters in the role.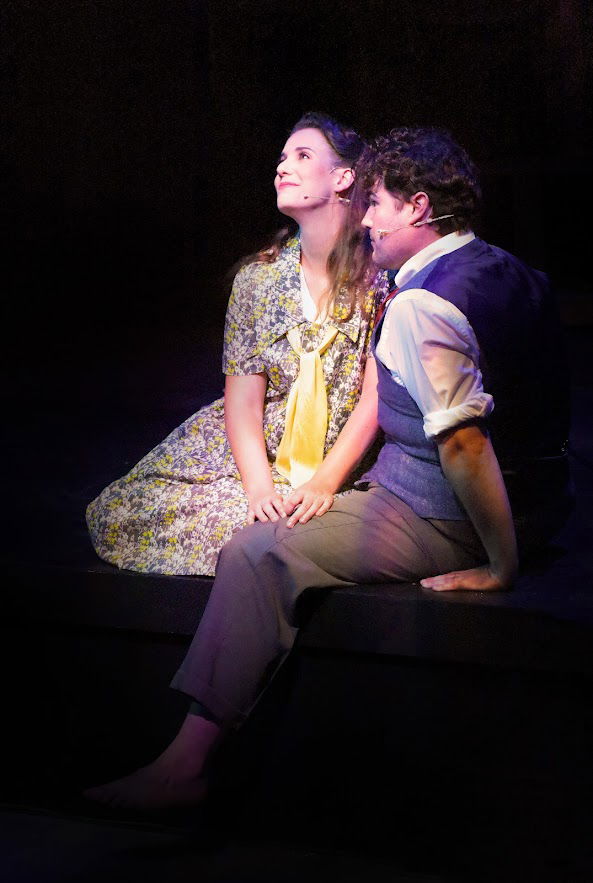 (Photo: Chelsie Nectow and Michael Devito in a scene from the musical "BRIGHT STAR" by Steve Martin and Edie Brickell now playing at the Majestic Theater in West Springfield, MA. through October 15, 2023. Photo Credit Kait Rankins)
Steve Martin's musical influence never overtakes the score, but you can certainly hear his vocal influence most profoundly in such songs as "A Man's Gotta Do" which sounds as if one could almost hear Martin himself singing the tune.
Emery Henderson is a complete and total delight as Margo, who sacrifices her desire to be with Billy to support him in the pursuit of becoming a writer, which she conveys in the tender song, "Asheville," backed by the Ensemble in probably one of the show's most beautiful numbers.
Thanks to Music Director Elisabeth Weber, the strength and blend of the Ensemble voices remains consistently solid throughout the entire two and a half hour musical.
Also contributing to this wonderful blend is the incredible band which features Weber on keyboard and serving as conductor.
Replete with expertly played keys, violin, guitar, banjo, bass and percussion, after curtain call, one could easily spend another half hour just listening to these fine musicians play.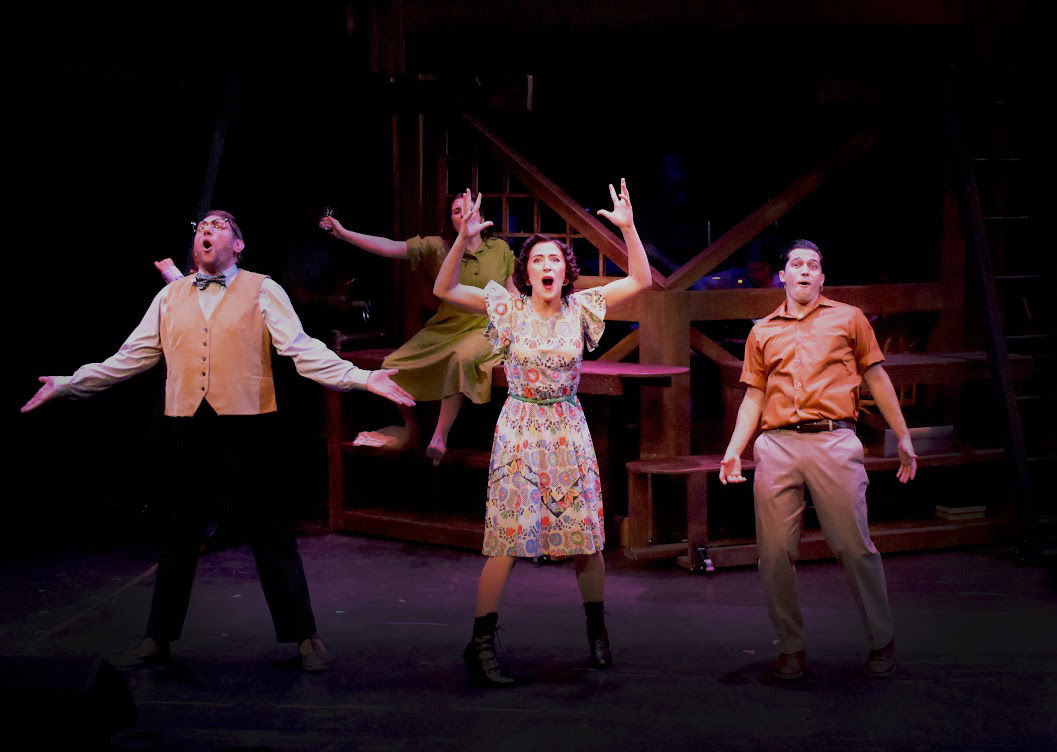 (Photo: The CAST performing "Another Round" from the musical "BRIGHT STAR" by Steve Martin and Edie Brickell now playing at the Majestic Theater in West Springfield, MA. through October 15, 2023. Photo Credit Kait Rankins)
The set by scenic designer Josiah Durham and scenic carpenter David Ellis is a wonderous sight.
At its core, it is a massive, incredibly functional "building-block puzzle" - with its intricacy required for the number of scene changes that occur throughout the show. A thoroughly clever design ably managed by the entire production crew.
Thanks to the combined expert staging by Sue Dziura and choreographer Sarah Devine, the cast all contribute to the fluidity of the scenes and set redresses, making the show run seamlessly.
On occasion, at the 09-08 performance, it seemed like there were some minor volume issues, either with the band being louder than the actors or some of the actors' microphones not quite working at the proper levels. However, these moments were few and never deterred from the overall enjoyment of the show.
Musically, "BRIGHT STAR" is, admittedly, not similar to a "42nd Street" or a "Wicked" nor does it try to be. Nor does it need to be.
"BRIGHT STAR" is perfectly constructed for when and where this story takes place and the music propelling the storytelling forward richly reflects that.
Other standout numbers include the opener, "If You Knew My Story," the high stepping "Another Round" led by the funny and flirtatious Lucy (Megan Mistretta), and "The Sun is Gonna Shine," during the show's second act.
"BRIGHT STAR" continues in West Springfield until October 15th and is definitely a story worth seeing, hearing and experiencing.
Approximately two hours, 20 minutes with one intermission.
Kevin T. Baldwin is a member of the American Theatre Critics Association (ATCA)
@MetrmagReviews
@Theatre_Critics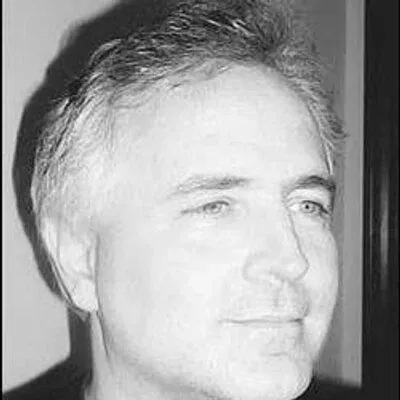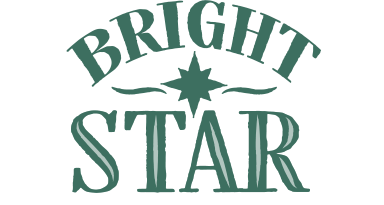 ABOUT THE SHOW
"BRIGHT STAR" is a musical that takes its audience on an uplifting journey through the heart of the Blue Ridge Mountains.
With an award-winning bluegrass score by Steve Martin and Edie Brickell, it's a story of love, loss and redemption set against the backdrop of the 1920s and 1940s American South.
When literary editor Alice Murphy meets a young soldier just home from World War II, he awakens her longing for the child she once lost.
Haunted by their unique connection, Alice sets out on a journey to understand her past — and what she finds has the power to transform both of their lives.
With its soaring ballads, upbeat bluegrass numbers and Steve Martin's smart and funny dialogue, "BRIGHT STAR" is the perfect way to open our 26th season!

ABOUT THE MAJESTIC THEATER
Locally-produced professional live theater since 1997. Before it was a live theater, local residents may remember THE MAJESTIC THEATER as a movie house. It has since been renovated and reimagined to bring live performances to the West Springfield area, giving local performance and technical artists the opportunity to thrive. Every season at THE MAJESTIC consists of five productions (including at least one musical) featuring local actors. In addition to the subscription season, the summer includes children's theater, concerts, plays, open mic nights, and improvisational comedy shows. Recently named the best place to see live theater in the Pioneer Valley in the Valley Advocate Readers' Poll, THE MAJESTIC THEATER continues to offer great theater thanks to the support and generosity of its 4200+ subscribers.
THE MAJESTIC THEATER
131 Elm Street
West Springfield, MA 01089
# 413-747-7797