(Cover Photo: The CAST of "BEEHIVE: THE 60'S MUSICAL" created by Larry Gallagher now playing at Greater Boston Stage Company in Stoneham, MA. through May 7, 2023. Photo Credit Nile Scott Studios)



By Kevin T. Baldwin
METRMAG Reviewer
# 774-242-6724


"And when I knew I had to face another day, Lord, it made me feel so tired."
- Carole King

Greater Boston Stage Company
Presents
"

BEEHIVE: THE 60'S MUSICAL

"
A Rockin' Tribute to the Radical Women of the 1960's!
Created by Larry Gallagher
Directed/Choreographed by Ilyse Robbins
Musical Direction by J. Kathleen Catellanos
Substitute Musical Direction by Jim Rice
Cast Includes: Elizabeth Adabale*, Temma Beaudreau, Bridget Beirne*, Kira Sarai Helper*, Carrie McKnight*, and Katie Shults. Understudies include Sarajane Morse Mullins, Sheree Dunwell, and Grace Etzkom.
Creative Team Includes:
Casey Blackbird - Production Manager; Shauna Dias Grillo* - Production Stage Manager; Emily Fitzgerald - Assistant Stage Manager; Emily Allinson - Production Assistant; Shelley Barish - Scenic Designer; Ogunquit Playhouse - Scenic Build; Corey Whittemore - Lighting Designer; Bethany Mullins - Costume Designer; Stephanie Echevarria - Wig Designer; John Stone - Sound Designer; Denzil Kakol - Sound Operator; Sarajane Morse Mullins - Properties Designer; Kira Troilo - Equity, Diversity, and Inclusion Consultant.
Band Includes: Ian Conway (Bass), Mike Lecuyer (Guitar), Amara Lucci (Saxophone), Casey Voss (Percussion), and Seth Antonitis (Percussion).
* MEMBER OF ACTORS' EQUITY ASSOCIATION, THE UNION OF PROFESSIONAL ACTORS AND STAGE MANAGERS IN THE UNITED STATES
** REPRESENTED BY UNITED SCENIC ARTISTS, LOCAL USA 829 OF THE IATSE
° STAGE DIRECTORS AND CHOREOGRAPHERS SOCIETY
Greater Boston Stage Company, 395 Main Street Stoneham, MA 02180
Performances:
April 14, 2023 through May 7, 2023
(Contact Box Office for Exact Times)
Reserve your tickets today!
Box Office Hours: Mondays – Fridays, noon to 6pm
Box Office # 781-279-2200
boxoffice@greaterbostonstage.org
COVID 19 PROTOCOLS
Contact Venue for Most Updated COVID-19 Safety Protocols and Information.
Greater Boston Stage Company harkens back to the 1960s with "BEEHIVE: THE 60'S MUSICAL" a fun revue now playing until May.
The revue is the creation of Larry Gallagher but what stands out most in the revue is the choreography by the show's director/choreographer, Ilyse Robbins.
The show features six singers who perform a veritable catalog of musical favorites taking us from the beginning of the 1960s until the end of the decade.
If this seems familiar, that is because there are about 20 to 30 similar revues out there.
This particular show by Gallagher is a perfect example of the cast and creative team doing everything technically correct with the show, somehow, still missing the mark.
That's not to say the show itself isn't fun. It is very much "far out" heavy-duty fun. Quite enjoyable content if overall being light on any substance.
The cast of six singers is solid featuring an impressive line-up that includes Elizabeth Adabale, Temma Beaudreau, Bridget Beirne, Kira Sarai Helper, Carrie McKnight and Katie Shults.
For whatever reason, many of the historical "bullet points" are there but, in this revue (as is consistent with other 60s revues), tends to focus only on the most already well-known historical events such as the assassinations of JFK and Martin Luther King, the Beatles and the British Invasion, Woodstock and so on.
There is hardly any mention of women who also figured prominently during the 60s, not even so much as a passing nod.
By the time we get to Woodstock ("half a million strong"), there is a brief nod to Grace Slick ("Somebody to Love") but most of the focus in the revue's second half of the second act is on Janis Joplin in a medley of her tunes.
(Cover Photo: The CAST of "BEEHIVE: THE 60'S MUSICAL" created by Larry Gallagher now playing at Greater Boston Stage Company in Stoneham, MA. through May 7, 2023. Photo Credit Nile Scott Studios)
It could be that any other inclusions might have meant more work by Gallagher and also have made the show longer than required for theme parks or cruise ships, where this show "feels" like it would be most appreciated.
Yet, barely a mention of many prolific women of the 60s - including (but not limited to) journalist, activist, and co-founder of the National Organization for Women (NOW) Betty Friedan, feminist writers such as Gloria Steinem, Audre Lorde and Susan Brownmiller, or women such as leader of the Women's Movement Bella Abzug, Midge Costanza, a champion of gay and women's rights, or Shirley Chisholm, the first black woman to be elected to the United States Congress.
There was a mention of soldiers serving their country but why not also mention all the women who also served their country as nurses during the Vietnam War? The entire premise of the revue itself seemed far too limited for all it seemingly wanted to say.
What we are left with is a first act filled with fun, frolicking fare such as the opener "The Name Game," "My Boyfriend's Back," "Be My Baby," "It's My Party" and more songs about girls either pining for boys, girls idolizing boys or girls mourning the loss of boyfriends.
For the members of the ensemble, it felt like neither the songs nor their dialogue really "resonated" with them, which made the revue seem lackluster (even though the execution itself, as previously indicated, was flawless).
There are mentions of equal rights, gender bias, equal pay, civil rights - yet zero mention of gender neutrality, fluidity or homosexuality as, apparently, by this musical revue's standards, those must not have existed in the 60s.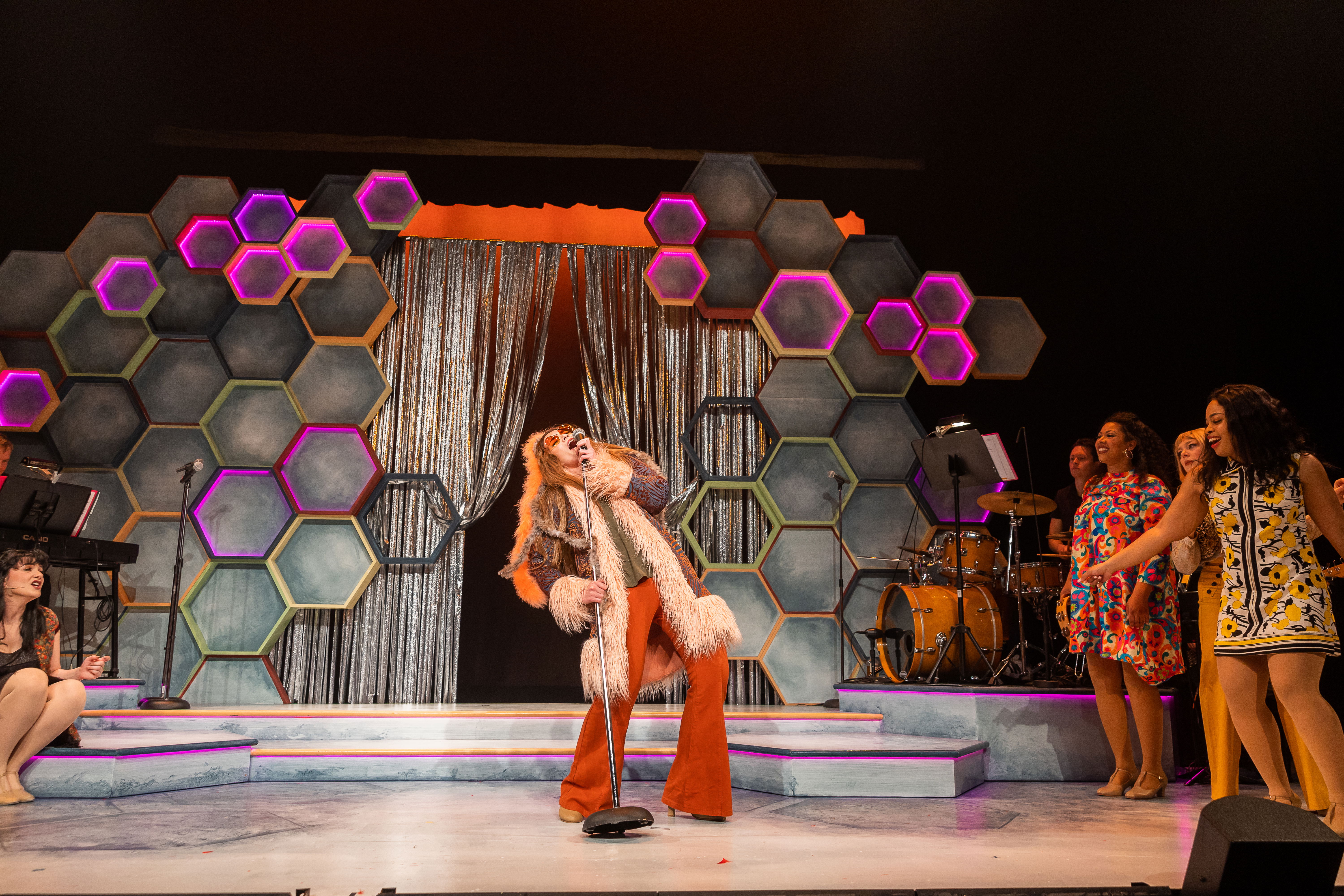 (Cover Photo: The CAST of "BEEHIVE: THE 60'S MUSICAL" created by Larry Gallagher now playing at Greater Boston Stage Company in Stoneham, MA. through May 7, 2023. Photo Credit Nile Scott Studios)
The first act is seemingly performed at breakneck speed - hardly necessary since the entire revue only runs about 90 minutes with a 15 minute intermission. It felt like the performers were in a rush to catch that last train to Clarksville.
After a quick nod to Diana Ross ("You Can't Hurry Love") during the first act, once we get to the show's second act, we get treated to some other world class heavy hitters in the songs of icons Tina Turner ("Proud Mary"), Aretha Franklin ("A Natural Woman") and Janis Joplin ("Me and Bobby McGee") all paid their due tribute by the ensemble of accomplished singers.
The above performances were carried out exuberantly and faithfully by Kira Sarai Helper as Diana Ross, Elizabeth Adabale as Aretha Franklin, Carrie McKnight as Tina Turner and Bridget Beirne as Janis Joplin.
However, the inclusion of other iconic female singers, such as Patsy Cline (one of the first country music artists to cross over into pop music), Dionne Warwick (who thrived throughout the otherwise male-dominated recording industry during the British Invasion) Joni Mitchell and Joan Baez (their own songs of protest and social justice rivaling, if not surpassing, those by Bob Dylan) might have expanded the premise of the revue but, unfortunately, are totally omitted.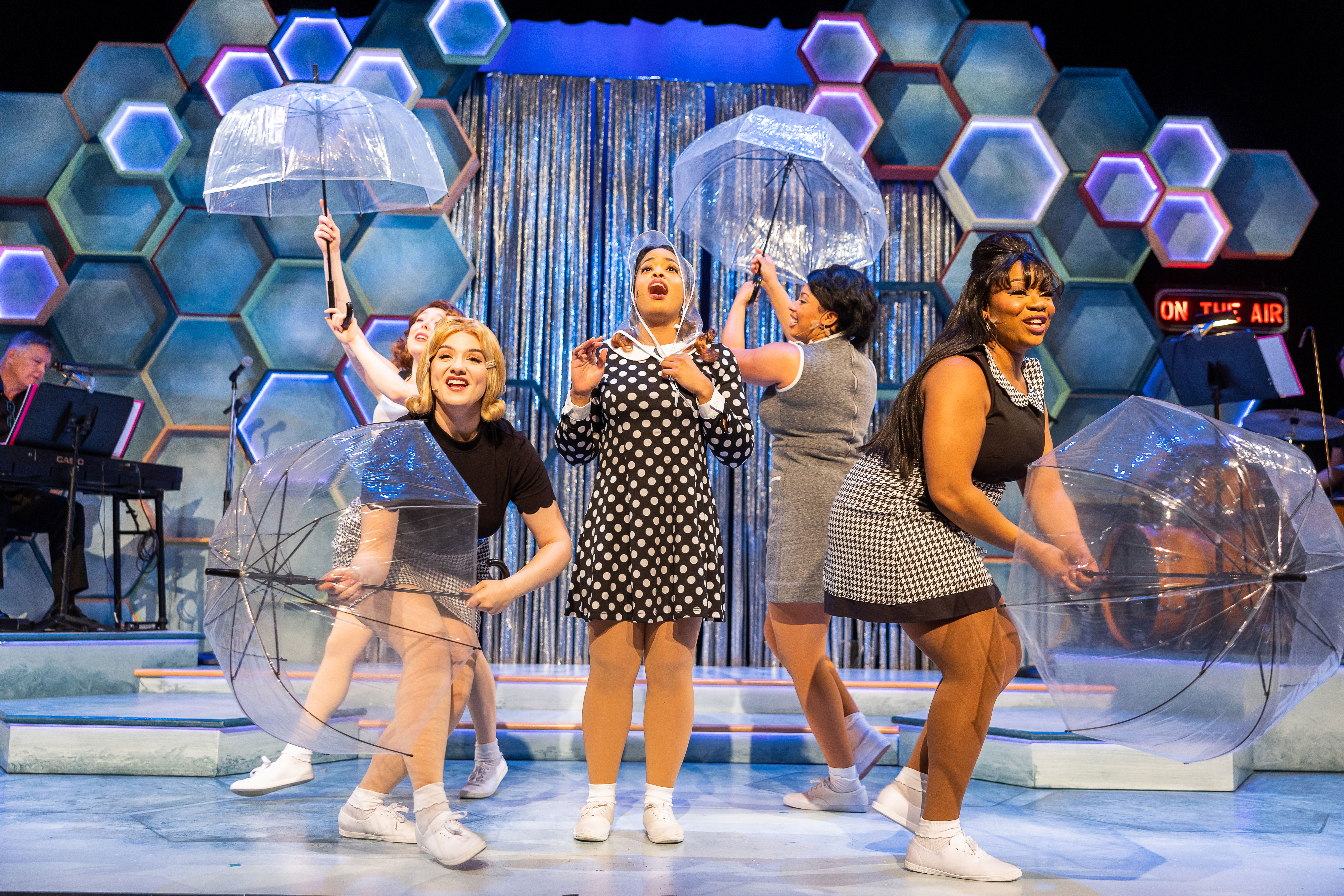 (Cover Photo: The CAST of "BEEHIVE: THE 60'S MUSICAL" created by Larry Gallagher now playing at Greater Boston Stage Company in Stoneham, MA. through May 7, 2023. Photo Credit Nile Scott Studios)
A 1960s revue such as "BEEHIVE" requires exemplary costuming to showcase the pivotal fashion changes that occurred during the decade.
That level of costuming is definitely on display here and the costuming certainly compliments the overall staging by Robbins.
The musicians, under the direction of J. Kathleen Catellanos, are first rate and perform with the cast on a wonderfully constructed stage, providing an overall "Vegas" vibe to the revue, which seems appropriate.
As the great Cass Elliot once sang, "Nobody can tell ya there's only one song worth singing" and, if one song in this revue does not connect with you, just wait a few minutes, because the next one might.
"BEEHIVE: THE 60'S MUSICAL" continues in Stoneham through May 7th and, if you are seeking a fun night out, it definitely fits the bill.
Coming up in June for Greater Boston Stage Company: "CLUE"
https://www.metrmag.com/upcoming-shows/clue-on-stage-sandy-rustin-greater-boston-stage-company-stoneham-ma
Approximately 90 minutes with one intermission.
Kevin T. Baldwin is a member of the American Theatre Critics Association (ATCA)
@MetrmagReviews
@Theatre_Critics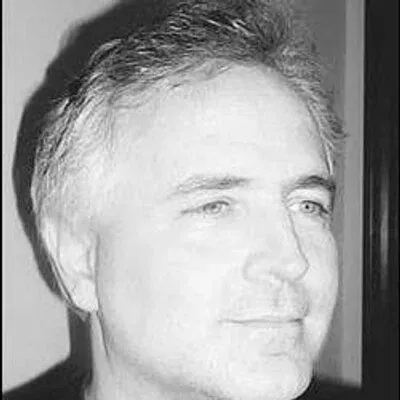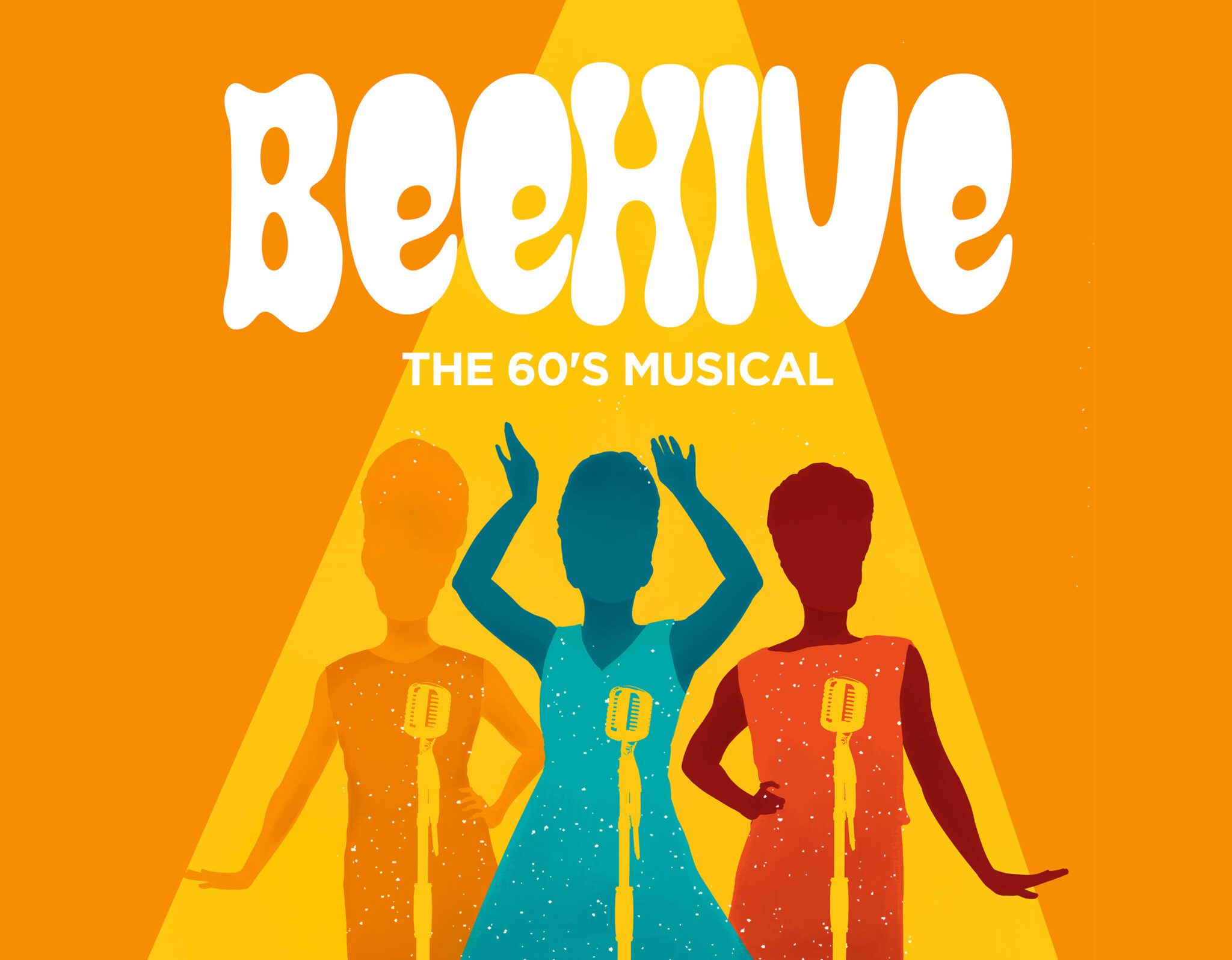 ABOUT THE SHOW
"BEEHIVE: THE 60'S MUSICAL" is a journey of humor and heart that celebrates the female voices of the 1960s, from Tina Turner to Janis Joplin!
Told from the perspective of six young women who come of age in the 60s, these powerhouse performers sing and dance their way through a playlist of some of the best music of the time backed by a rocking band.
Featuring the hits, "Me and Bobby McGee," "River Deep, Mountain High," "Proud Mary," "Natural Woman," "It's My Party," and more!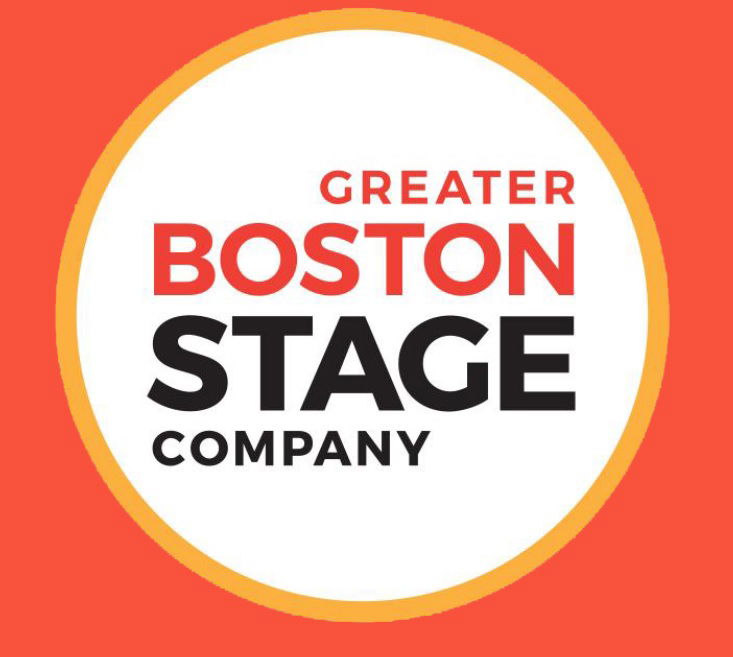 ABOUT GREATER BOSTON STAGE COMPANY
We bring vibrant professional theatre and dramatic education beyond the boundaries of Boston, featuring world and regional premieres alongside fresh interpretations of familiar work. Within this setting, we uniquely foster the artists of tomorrow by providing ongoing performance and employment opportunities to our company of current and former students. Now in its 22nd Season of live theatre in Stoneham, MA, Greater Boston Stage Company produces five Mainstage shows, presents a series of Special Events, and runs year-round classes, lessons, and fully staged productions through The Young Company for students in grades 1–12.
GREATER BOSTON STAGE COMPANY
395 Main Street
Stoneham, MA 02180
Box Office # 781-279-2200
boxoffice@greaterbostonstage.org
greaterbostonstage.org