(Cover Photo: DeLanna Studi of "AND SO WE WALKED" at ArtsEmerson in Boston, MA. through April 30, 2023. Photo Credit Octopus Theatricals)




By Kevin T. Baldwin
METRMAG Reviewer
# 774-242-6724

"My father takes his place among the silent men, assuming the stance that I identify only belonging to a Cherokee man: arms folded across the chest, relaxed mouth. Not a frown, but not exactly a smile either."
- DeLanna Studi

ArtsEmerson
At the
Emerson Paramount Center
Presents
"AND SO WE WALKED"
A ONE-WOMAN SHOW FROM DELANNA STUDI

"
SIX PERFORMANCES ONLY!
Emerson Paramount Center Robert J. Orchard Stage, 559 Washington St, Boston, MA 02111
Performances:
April 26, 2023 through April 30, 2023
(Contact Box Office for Exact Times)
Tickets for "AND SO WE WALKED" may be purchased 24/7 at ArtsEmerson.org, or by calling 617-824-8400 (Tue-Sat from 12:00PM ET - 6:00PM ET).
The Paramount Center Box Office (559 Washington Street, Boston) is open for walk-up service Thu-Sat from Noon - 6:00 PM ET.
Tickets start at $25.
Groups of 10+ attending a performance save up to 30%.
COVID 19 PROTOCOLS
Contact Venue for Most Updated COVID-19 Safety Protocols and Information.
"AND SO WE WALKED" is a veritable tour-de-force by Cherokee performance artist, writer and activist DeLanna Studi, now playing at ArtsEmerson at the Paramount Center in Boston.
As the two-act one-person show conveys, Studi dreamed of someday tracing the journey of her ancestors that were ousted from their lands...from their homes...pushed along "The Trail of Tears," so dubbed from the Andrew Jackson-initiated "Indian Removal Act" of 1830.
According to Studi, ther performer sought to take this journey, not only for her own closure for multiple reasons, but also as a means to recall and retell the story of unimaginable tragedy and ultimate survival by the Cherokee with audiences around the country.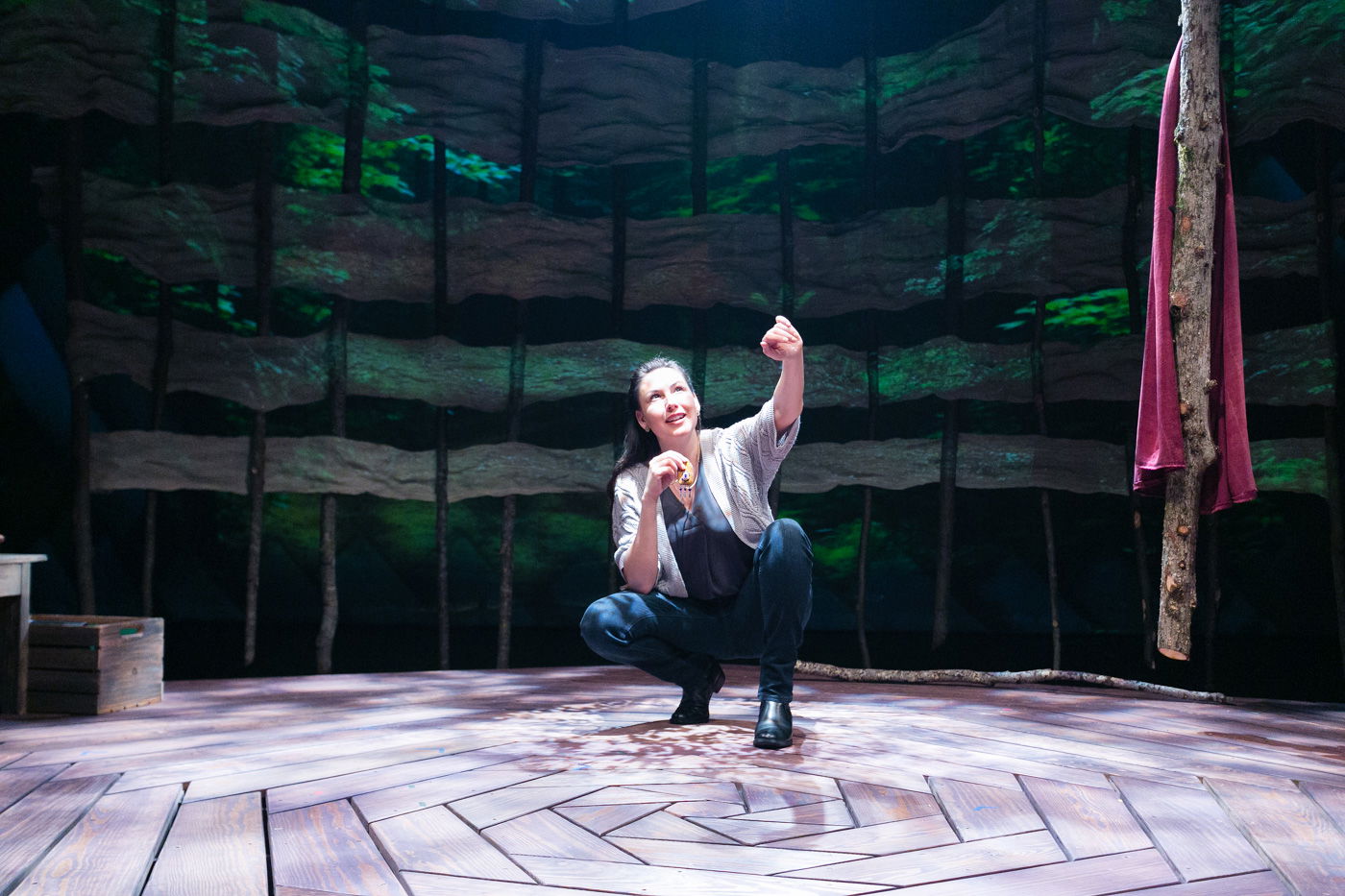 Photo: DeLanna Studi of "AND SO WE WALKED" at ArtsEmerson in Boston, MA. through April 30, 2023. Photo Credit Octopus Theatricals)
DeLanna Studi re-enacts her story of interviews, historical research, and personal experiences to, as described in the press release, "to paint a portrait of conflict, contradictions, and survival."
Studi does so in a fluid, diverse and thoroughly captivating series of portrayals of multiple characters she encounters throughout her recounting of the trip traveled by a documentarian companion and Studi's Cherokee father, a retired machinist.
As we learn more of the Indigenous perspectives through "AND SO WE WALKED," the audience is allowed a newer or better understanding of America, Americans - ALL "Americans" - and, especially, the sins of our settler ancestors against Indigenous people.
Studi's Cherokee ancestors were "removed" - imprisoned, starved, suffered torturous conditions throughout winter and, ultimately, discarded far from where they lived for centuries.
"The Trail of Tears" — actually a network of different routes — is over 5,000 miles long and covers nine states: Alabama, Arkansas, Georgia, Illinois, Kentucky, Missouri, North Carolina, Oklahoma and Tennessee.
Whooping cough, typhus, dysentery, cholera and famine were epidemic. Historians estimate that thousands of Cherokee died as a result of the journey.
Ultimately, it was far less a "removal" and far more an act of genocide.
While there can be no forgiveness of ancestral sins or transgressions, as no apology would suffice, the futures of all descendants are now forever intertwined and what happens next is the question we are left with.
"AND SO WE WALKED" poses that question but no answers are really offered nor is it apparently the intent of the piece.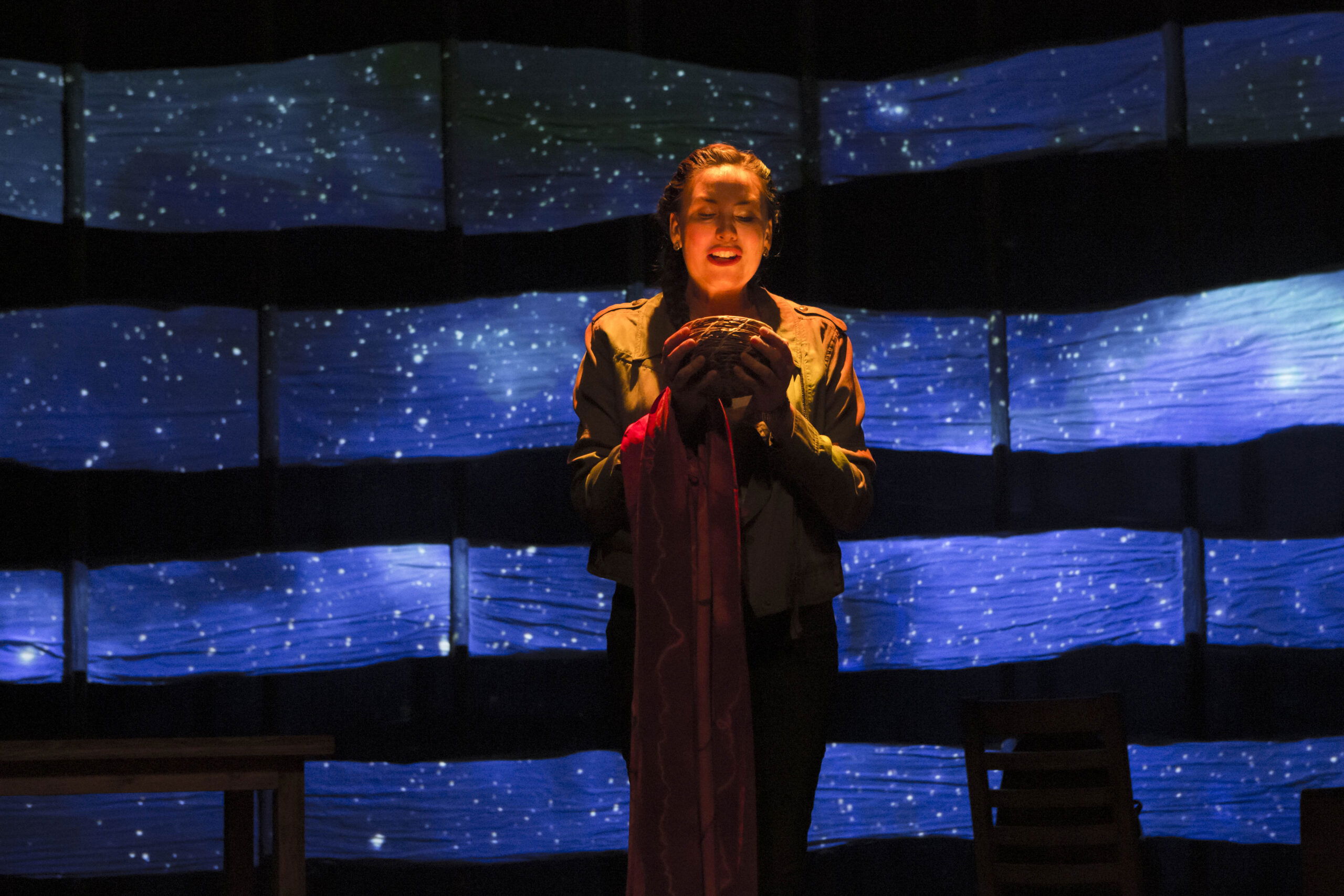 Photo: DeLanna Studi of "AND SO WE WALKED" at ArtsEmerson in Boston, MA. through April 30, 2023. Photo Credit Octopus Theatricals)
The play recalls how, in 2015, Studi and her father, embarked on a six-week journey to retrace their Cherokee ancestral path – a path that came in the forced relocation of more than 17,000 Cherokee from their homelands in the 1830s with thousands dying along the way.
Thomas, Studi's father, is described as a "full-blooded Cherokee who speaks the language," and Studi recounts how their expedition began at the Cherokee ancestral homestead in Murphy, North Carolina.
While the subject matter is inherently dark, there are actually some lighter moments Studi re-enacts in various exchanges with her father, interactions with her family, conversations with ill-prepared (or ill-intentioned) educators, text messaging with a prospective boyfriend, and tales told by all the fascinating people she meets along the way during this time.
The journey soon becomes an odyssey of exploration for Studi - an odyssey of self-discovery but, also, an odyssey remembering a people, a community, a nation and, most importantly, a family.
During the journey, there are tales told to Studi by Cherokee met along the way - stories not only of great sorrow but also of great resilience, persistence and relentless defiance in the midst of horrific adversity.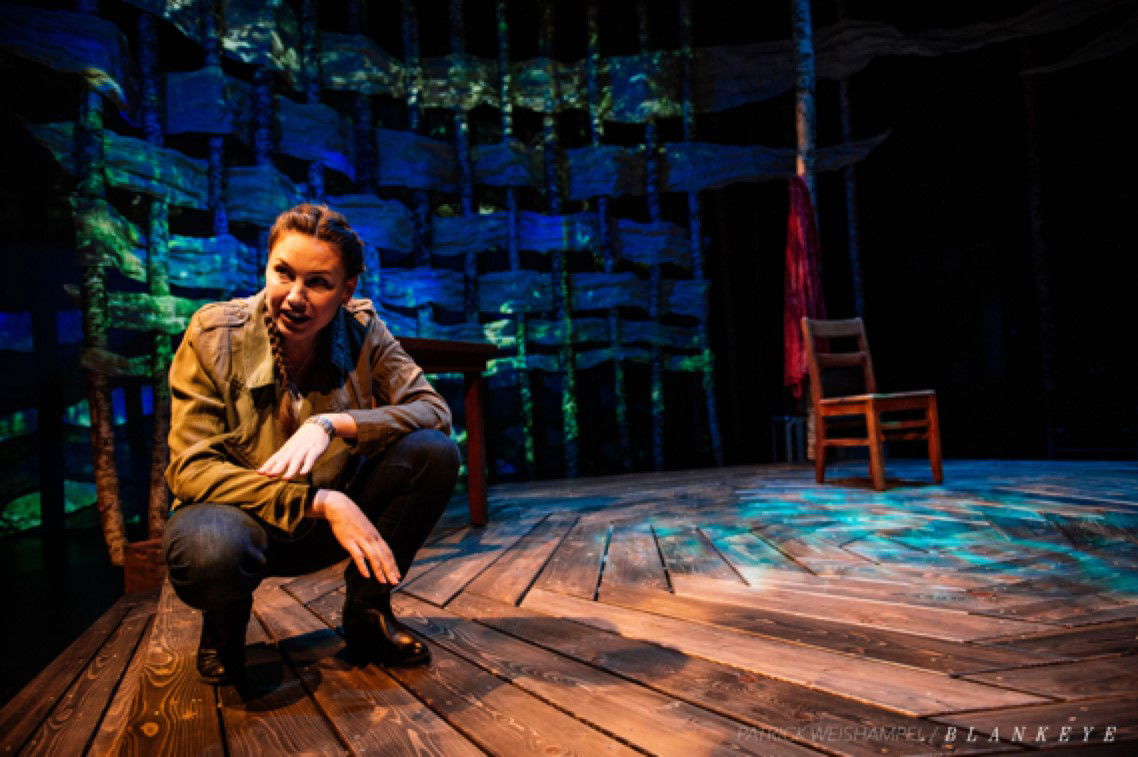 Photo: DeLanna Studi of "AND SO WE WALKED" at ArtsEmerson in Boston, MA. through April 30, 2023. Photo Credit Octopus Theatricals)
A minor drawback for the performance came in the area of acoustics which were insufficient, making it extremely difficult, occasionally, to hear the performer.
The Paramount house can be so "silent" that sounds otherwise, in any other venue, might be considered "innocuous" (such as a cell phone going off, surgical canes or walkers being re-positioned, people talking, apologizing for their cell phones going off, etc.) is magnified a thousand times in the space.
There were microphones set above and along the back but obviously were either not functioning or were just not positioned properly. The performer was projecting but some of the dialogue was, unfortunately lost.
Set design was creative and various props and projected images used to support Studi's story were impeccably timed and well executed.
What the audience comes away with, possibly, hopefully, is a greater understanding (if not empathy) for Studi's experience as she walks on the ancestral Cherokee ground...THEIR ground...where so many ultimately perished...but also persisted and still persevere.
"AND SO WE WALKED" continues at ArtsEmerson at the Paramount in Boston until April 30th.
Approximately 2 hours, 30 minutes with one intermission.
Kevin T. Baldwin is a member of the American Theatre Critics Association (ATCA)
@MetrmagReviews
@Theatre_Critics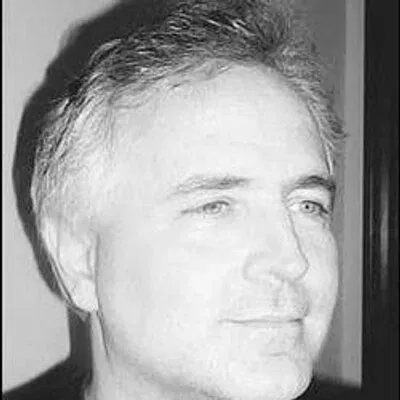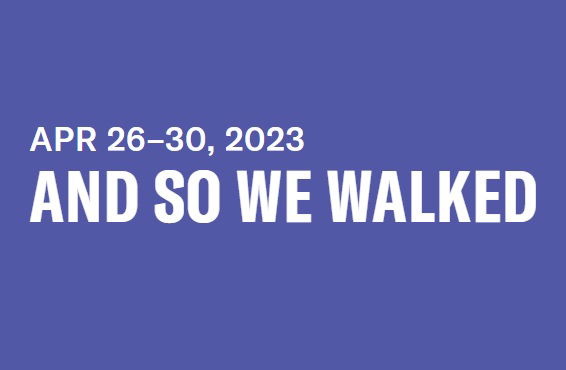 ABOUT THE SHOW
From Cherokee actress, artist, and activist DeLanna Studi comes "AND SO WE WALKED," a frank, heartwarming, and surprisingly funny one-woman show illuminating and reckoning with one of the darkest corners of American history.
In Studi's story, a contemporary Cherokee woman and her father embark on an unforgettable 900-mile journey along the Trail of Tears, retracing the same path her great-great grandparents took in the 1830s during the forced relocation of 17,000 Cherokee people. Studi's recounting of the trip draws on extraordinary first-person interviews, historical research, and the artist's personal experiences to paint a portrait of conflict, contradictions, and survival.

Recommended for Ages 13+ Approximately 130 minutes with one intermission.

ABOUT ARTSEMERSON
ARTSEMERSON is Emerson College's professional presenting and producing organization. As part of an institution that believes in fostering creativity, passion, excellence, and inclusivity, we are using art to bring the world to Boston, and to bring Boston together.
MAIN BOX OFFICE
Emerson Paramount Center
559 Washington Street
Boston, MA 02111
617-824-8400