(Photo Courtesy of Gateway Players)
Gateway Players present Agatha Christie's "A Murder Is Announced"
By Kevin T. Baldwin
METAMag Reviewer
Contact: 774-242-6724

SOUTHBRIDGE: "A Murder is Announced" by Agatha Christie. presented by Gateway Players. Performances to be held at the Fellowship Hall of Elm Street Congregational Church, 61 Elm Street, Southbridge, MA. Performances: Nov. 16, 22 & 23 at 7:30pm and Nov. 24 at 2:00pm. General admission. Tickets are $15 for adults and $13 for seniors and youth under 18. Tickets may be reserved by calling Gateway at 508-764-4531. Online credit card ticket sales available at https://www.brownpapertickets.com/event/4423683?fbclid=IwAR1UgB9KKUBX31hPbntq8_HN6YD4lOxvxT4nXyVxdTANSC1rFK5X_o22Ym8
(Note: Online tickets will not be available 24 hours prior to a specific show)
Written by Agatha Christie adapted by Leslie Darbon. Directed by Erin Morin.
Cast Includes: Courtney Gallipeau, Annette Lisi, Angela Clark, Nathan Ferron, Kristen Durham, Linda Bouthillier, Amy Sallis, Krissi Forgues, Ryan Drago, Larry Loring, Billy Bolster.
Agatha Christie's notably nosy "Miss Marple" is once again on the scene as she helps an English detective look for clues as to why "A Murder is Announced" in the latest Gateway Players production in Southbridge.
A foreboding proclamation is made in a local English newspaper indicating the time, place and location of when a murder is to occur. And the date is Friday, the 13th.
Then, as a group of potential suspects responsible for the ad are gathered together, the lights go out and when they come back up, a stranger lies before them dead on the floor.
Actually, Miss Marple (Linda Bouthillier) does not even appear until almost half way through the first act. The bulk of the investigation is conducted by the capable Inspector Craddock (Larry Loring) who is really the primary sleuth in this mystery until Miss Marple brings the show to its rousing conclusion.
Both actors are quite commendable in their roles and manage to well maintain the required balance between both the dialect and dialogue. Certainly better than a number of their fellow cast in the mystery.
In general, the pacing of the show lumbered and it felt as if most of the actors were more concerned about executing their English accents than they were actually acting with each another in their scenes. They also seemed extremely nervous at times, stumbling over lines and trying to recover from a number of pregnant pauses.
During the times when they were far more relaxed on stage, the show's pacing picked up and the overall flow of the performances felt much more natural and comfortable.
Performances which stood out included Courtney Gallipeau as "Julia" and Amy Sallis as "Phillipa," two young attractive women with deep, dark and potentially scandalous secrets. Each seeks to keep their respective secret from Letitia Blacklock, owner of Little Paddocks (where the announced murder is scheduled to take place).
An honorable mention also goes to Kirsten Durham as uber-paranoid European maid "Mitzi" who raises the anxiety level and blood pressure of almost everyone she meets, but also provides some much needed comic relief as the script, as adapted for stage by Leslie Darbon, has a tendency to plod along. Loring also has some witty moments on stage that helps alleviate the tension (or occasional lack thereof).
The single set is more contemporary than one might expect from Agatha. The walls are painted in a "Pepto Bismol pink" but decorated quite nicely. There is mostly non-matching furniture adoring the stage. There was a fully stocked bar tightly snuggled into the corner stage left.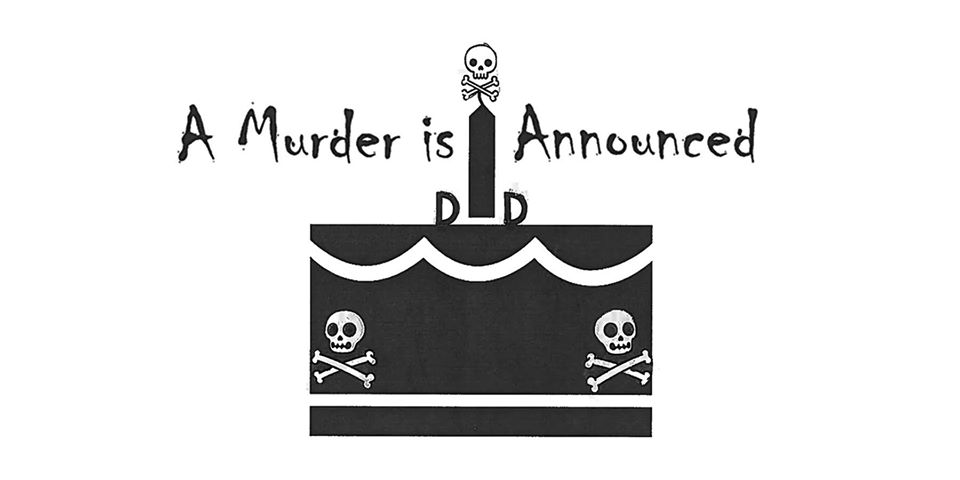 Over all, under the direction of Erin Morin, the use of space was quite effective. However, much more staging with the actors was needed to help further 'punctuate' the dialogue-heavy script.
Some of the actors, conversely, OVER compensated by using reactions on stage to things happening which did not require ANY such reaction. In this instance, the 'less is more' approach would work more effectively.
Except for one scene change in Act To, most of the set redressing took far too long in between scenes.
The main enjoyment in seeing any Agatha Christie mystery unfold on stage is trying to keep up with all the plot twists, and there are a multitude of great surprises in store for the audience as the story edges closer toward the end.
Show runs approximately two hours 45 minutes with one intermission.
Kevin T. Baldwin is a member of the American Theatre Critics Association (ATCA).