(COVER PHOTO: The Cast of "A Gentleman's Guide to Love and Murder" now playing at the Lyric Stage Company in Boston, MA. through May 22, 2022. Photo by Mark S. Howard)
By Kevin T. Baldwin
METRMAG Reviewer
Contact: 774-242-6724
"Wisely and slow. They stumble that run fast (Romeo and Juliet)"

The Lyric Stage Company
Presents the hit musical
"A Gentleman's Guide to Love and Murder!"
Music And Lyrics By Steven Lutvak
Book And Lyrics By Robert L. Freedman
Director Spiro Veloudos
Music Director/Piano Matthew Stern
Choreographer Larry Sousa
Performances:
April 15, 16, 22, 23, 29, 30 and May 6, 7, 13, 14, 20 & 21, 2022 at 8:00pm
April 16, 17, 23, 24, 30 and May 1, 7, 8, 14, 15, 21 & 22, 2022 at 3:00pm
April 20 and May 4, 2022 at 2:00pm
April 20, 21, 27, 28 and May 4, 5, 11, 12, 18 & 19, 2022 at 7:30pm


Cast Includes:
WOMAN #2
THE D'YSQUITH FAMILY
SIBELLA HALLWARD
PHOEBE D'YSQUITH
WOMAN #3, UNDERSTUDY PHOEBE AND SIBELLA
WOMAN #1 (THROUGH 5/8/22)
MAN #2
MISS SHINGLE
MAN #3
MAN #1
MONTAGUE "MONTY" NAVARRO
WOMAN #1 (5/9/22-5/22/22)
ENSEMBLE SWING
SCENIC DESIGN
COSTUME DESIGN
SOUND DESIGN
LIGHTING DESIGN
PROJECTION DESIGN
PRODUCTION STAGE MANAGER
WARDROBE
ASSISTANT TO THE DIRECTOR
ASSISTANT WARDROBE
DIALECT COACH
HEAD ELECTRICIAN
BAND COORDINATOR
* Member of Actors' Equity Association, the Union of Professional Actors and Stage Managers in the United States
** Represented by United Scenic Artists, Local USA 829 of the IATSE
°Stage Directors and Choreographers Society
140 Clarendon Street, Boston, MA 02116
BOX OFFICE # 617-585-5678
"A Gentleman's Guide to Love and Murder" finally premieres at the Lyric Stage and, even after two long years, it has been well worth the wait. The production is simply to die for.
Postponed since 2020 due to the pandemic shutdown, the musical farce, with book and lyrics by Robert L. Freedman and featuring a blithe score by Steven Lutvak, is based on Roy Horniman's 1907 novel "Israel Rank: The Autobiography of a Criminal."
The Lyric Stage Company staging, based upon the original Broadway production that won four Tony Awards, including Best Musical, in 2014, was also more recently sidelined by an unexpected cast member illness. Yet, with great resilience and in great stride the production resumes and thank God for that.
The dark, absurdist musical comedy is supported well by a vocally strong ensemble.
As the story begins, young Monty Navarro (Jared Troilo), an impoverished clerk, is willing to commit mass murder in order to prove himself financially worthy of marrying the lovely Sibella Hallward (Aimee Doherty).
As a result, he currently finds himself in jail, with plenty of time to reflect on how he let things get as far as imprisonment and impending execution for the charge...of murder (or...love and murder).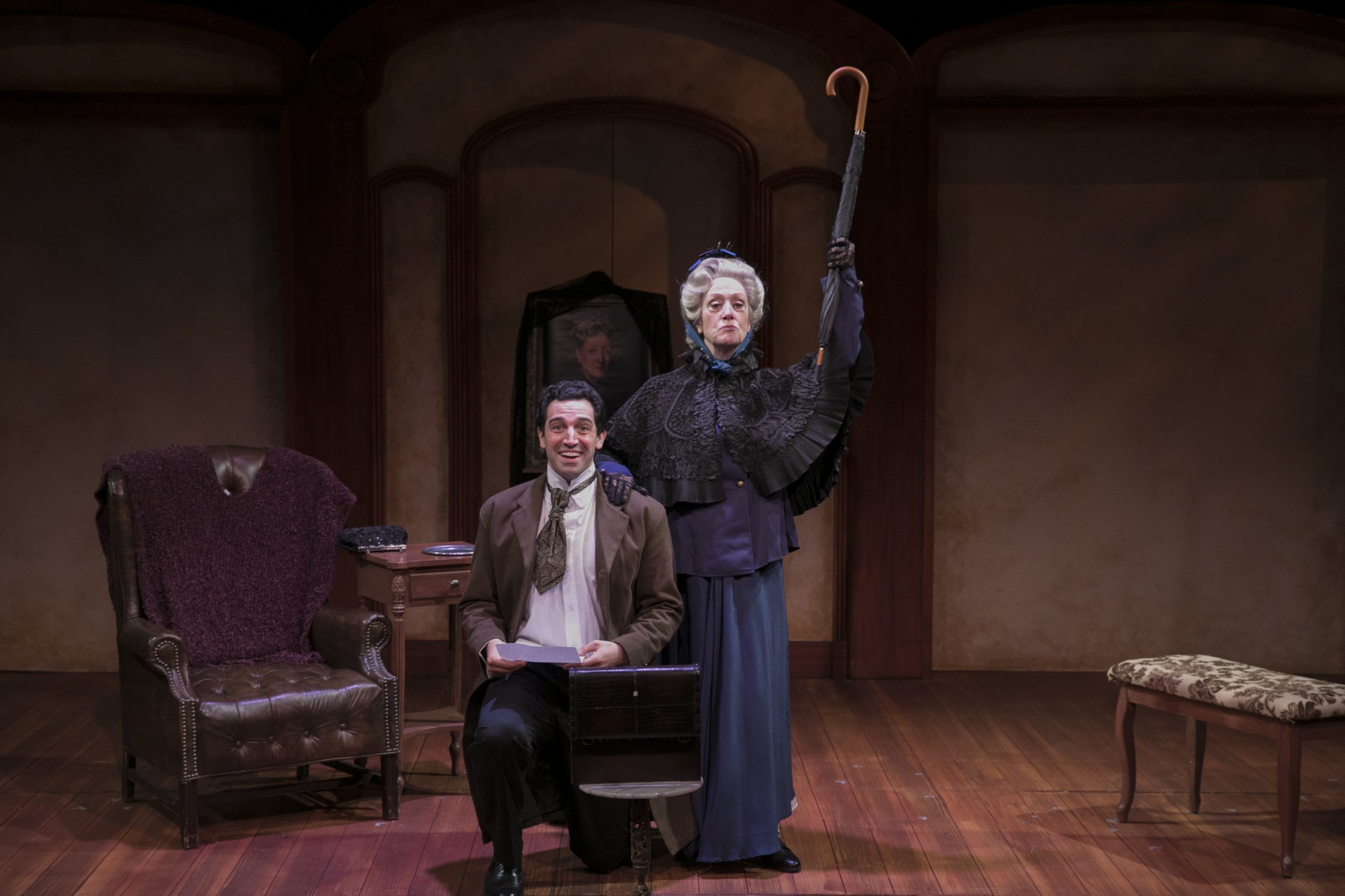 (PHOTO: Jared Troilo and Karen Murphy of "A Gentleman's Guide to Love and Murder" now playing at the Lyric Stage Company in Boston, MA. through May 22, 2022. Photo by Mark S. Howard)
From his English jail cell where he awaits sentencing for his crimes, Monty writes in a journal confessing, in vivid detail, how he concocted his ludicrous plan to commit the murders of which he is accused.
He refers to his memoir as more of a "guide" and, as he continues, we are transported back to where Monty meets a woman at his mother's funeral, Miss Shingle (Karen Murphy), who reveals a long-kept secret his mother kept from him.
Troilo's character is on stage throughout most of the show serving as both narrator and morally obtuse anti-hero. .
Monty learns from mischievously malevolent Miss Shingle that he is part of the family D'Ysquith and ninth in line to inherit the earldom of Highhurst.
Murphy is simply delicious as the unscrupulous Miss Shingle as she duets with Troilo in the number, "You're a D'Ysquith."
Shingle "implies" all Monty would have to do is "remove" certain members in order to stake his claim on the sizeable inheritance.
Thus, Monty begins to "execute" his plan to surreptitiously eliminate those in line before him.
As Monty rushes in where angels fear to tread, the remainder of the show "exposes" Monty's crimes and we witness the "unfortunate deaths" of the D'Ysquiths as they begin to die, one by one, in the most unique and outlandish of ways.
Many of Monty's victims are either vile or morally ambiguous in their own right (perhaps a common D'Ysquith gene), therefore their deaths yield neither shock nor dismay.
With his equally superb voice, Troilo gives a riveting performance, perfectly balancing himself on the D'Ysquith tightrope walk.
He hovers over Monty's transgressions and subsequent acts of contrition. We see Monty emotionally struggle between his desire to achieve his objective and the torment that desire causes him for what he must do to achieve that objective.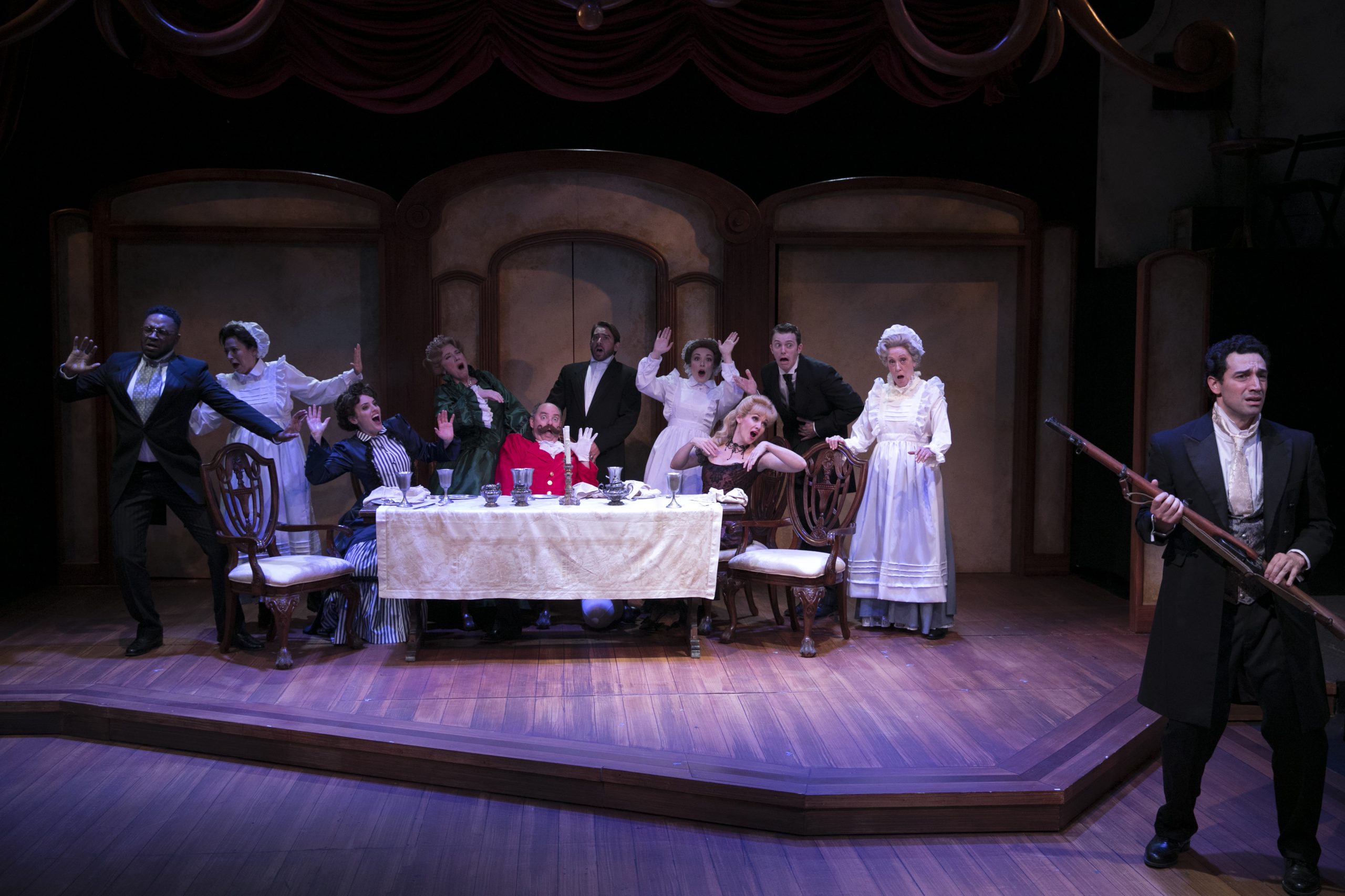 (PHOTO: The Cast of "A Gentleman's Guide to Love and Murder" now playing at the Lyric Stage Company in Boston, MA. through May 22, 2022. Photo by Mark S. Howard)
Doherty, as Sibella, is dominating, particularly during the number "I've Decided to Marry You" a production pinnacle featuring Sibella, Monty, and Phoebe D'Ysquith (Jennifer Ellis), a cousin with whom Monty has also been smitten.
As Phoebe, Ellis is one of the strongest performers in the show. Also, vocally she helps elevate the volume for anyone in a number with her. This is a plus as there were moments where, if a song fell below a singer's range, lyrics were lost, as a result. Fortunately, this did not occur often.
The score by Freedman and Lutvak provides the Lyric Stage's impressive ensemble a workout, not only vocally but with clever (and occasionally tongue-twisting) lyrics.
The orchestra, under the discerning music direction of Matthew Stern, were obscured from sight and performed admirably yet, occasionally (as mentioned above), the volume tended to overwhelm some of the singers.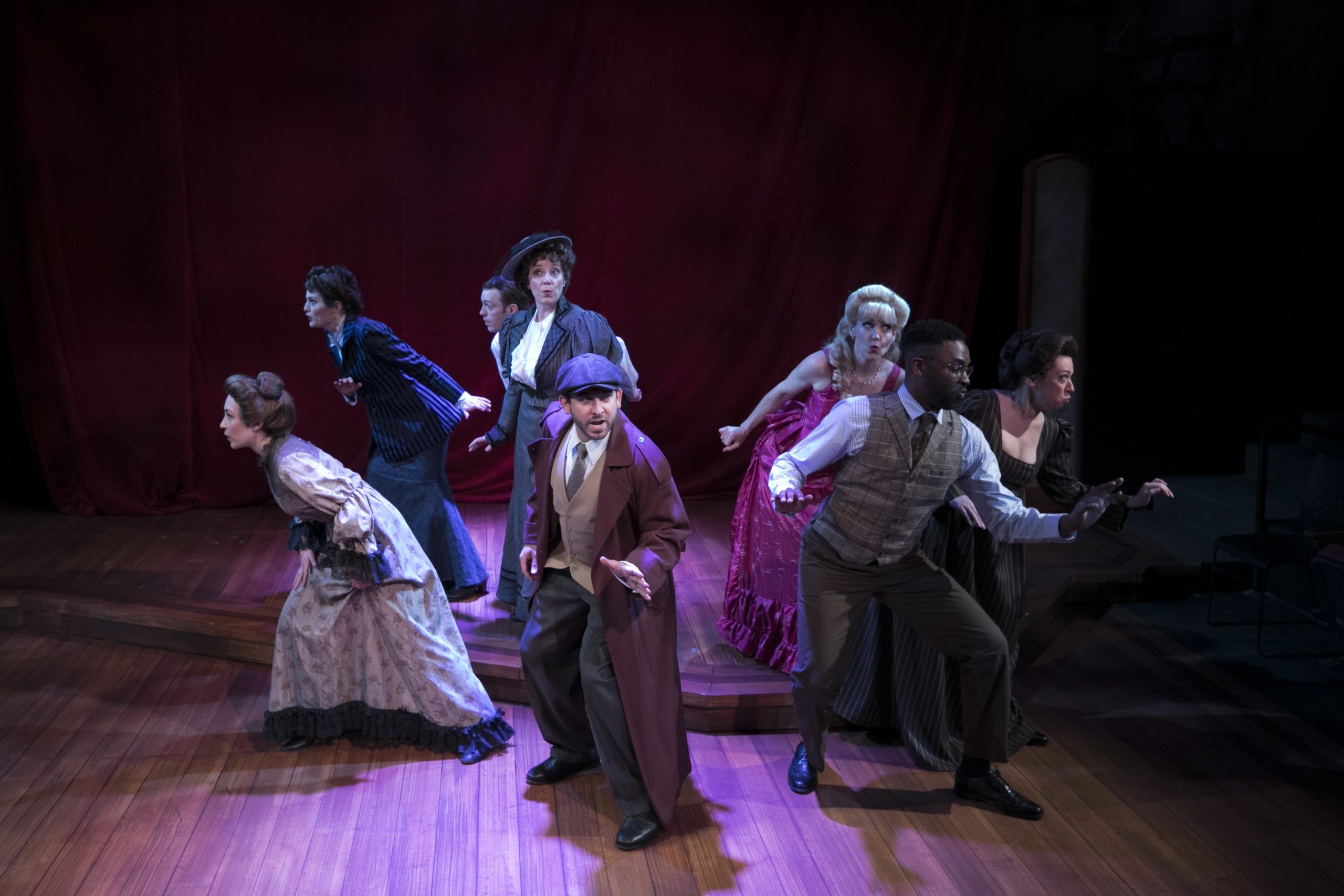 (PHOTO: The Cast of "A Gentleman's Guide to Love and Murder" now playing at the Lyric Stage Company in Boston, MA. through May 22, 2022. Photo by Mark S. Howard)
Actors may often play multiple roles in shows, but actor Neil A. Casey was simply masterful in his versatility playing nine pivotal characters in "Gentleman's Guide" and doing so with great ease.
Costumes were perfect for the show's time period and, in Casey's case, costume changes were downright miraculous as he literally had to make numerous changes within a matter of seconds and never delayed the show once. A bravura performance all around.
The show's staging was slightly claustrophobic given the inherent constraints of the Lyric space for such a large-scale musical, but the expert usage of clever visual effects helped reduce the impact. Some of the action is obstructed if one is sitting on the sides of the house.
As the audience anxiously awaits to see if Monty ends up with either Sibella or Phoebe, other D'Ysquith family members continue to meet their untimely, unfortunate and uproarious demises, one after another.
Will Monty ultimately get caught? You'll have to come attend one of the remaining performances and see the surprising answer and ingenious conclusion.
Approximately 2 hours, 40 minutes including intermission.
Kevin T. Baldwin is a member of the American Theatre Critics Association (ATCA)
@MetrmagReviews
@Theatre_Critics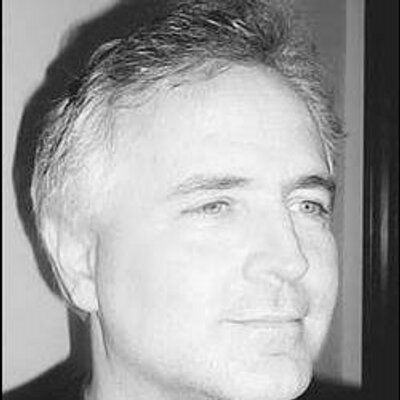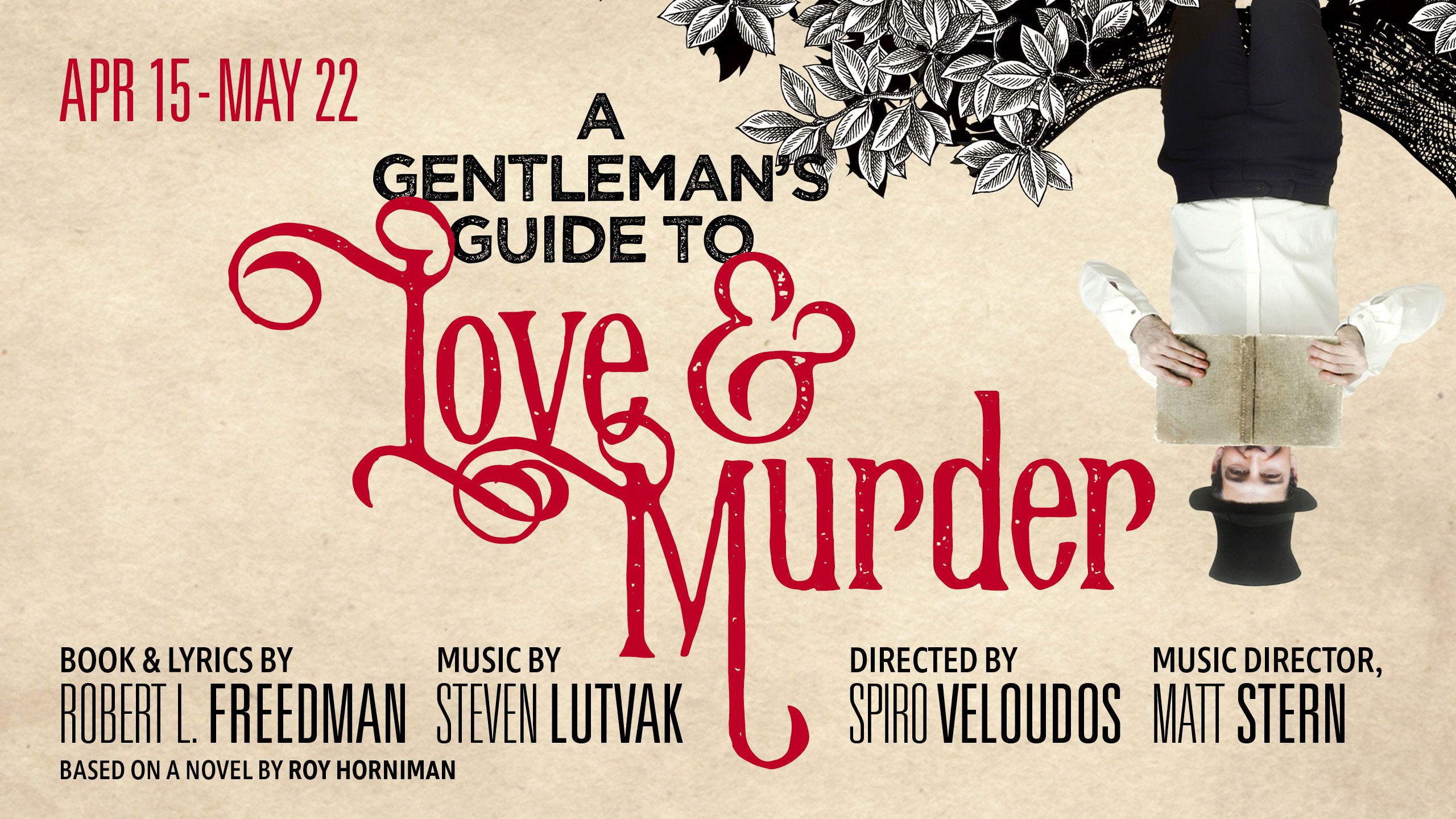 ABOUT THE SHOW
A Gentleman's Guide to Love and Murder follows the hilarious adventures of Monty Navarro, eighth in line for an earldom in the lofty D'Ysquith family, as he sets out to speed up the line of succession by using a great deal of charm…and a dash of murder.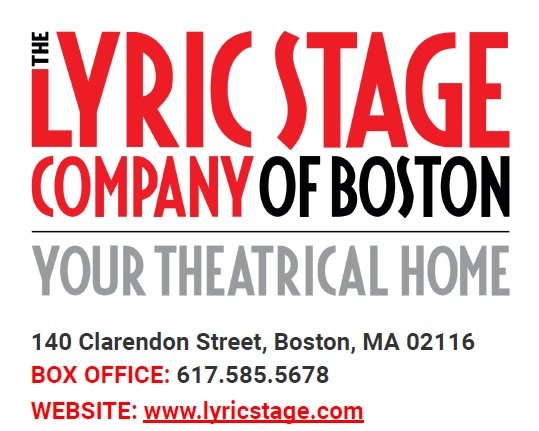 ABOUT THE LYRIC STAGE OF BOSTON
Founded in 1974 and in residence at 140 Clarendon Street since 1991, the Lyric Stage Company is Boston's oldest resident theatre company. Our mission is to produce and present live theatre in Greater Boston with an intimate approach that promotes inclusivity and connection. The Lyric Stage leads an effort to integrate live theater and theater education into the lives of all residents of greater Boston.
140 Clarendon Street
Boston, MA. 02116
BOX OFFICE: 617-585-5678