(Cover Photo: The CAST of "A CHRISTMAS CAROL" playing at the Bradley Playhouse in Putnam, CT. through December 18, 2022. Photo Credit Aidan Horrigan)

By Kevin T. Baldwin
METRMAG Reviewer
# 774-242-6724

"Men's courses will foreshadow certain ends, to which, if persevered in, they must lead...But if the courses be departed from, the ends will change." - Charles Dickens

Theatre Of Northeastern Connecticut, Inc.
at the Bradley Playhouse
Presents
"A CHRISTMAS CAROL

"
Written by Charles Dickens, Adapted by Aidan Horrigan
Cast Includes: Harry Pearson, Michael R. Griswold, Roy Simmons, Jade Casey, Michaela Casey, Shannon Casey, Seth Jajliardo, Brenna Griswold, Jim Archambault, Amy Stoelzel, Sophie Marcus, Mendon Gilbert, Calla Gilbert, Jeffrey McAteer, Alex Gardner, Anna Kate Werge, Philip Vaile-Lucason, Vincent McGovern, Melanie Garcia, Wladimir Petruniw, Christine Crugnola Petruniw, Maggie Montville, Caleb Hanley, Teal Griswold, Oliver Bellman, David Bellman, Lily Quinn, Jessica Hall, Casey Ann Stoelzel.
Additional Creative Team:
Stage Manager - Brenna Griswold; Artistic Committee Liaison - Kathleen Atwood; Production Manager - Jeanne Foley; Production Coordinator - Kathleen Atwood; Future Fabricator - Aidan Horrigan; Ignorance and Want Fabricator - Oliver Bellman; Set Design - Aidan Horrigan; Scenic Artist - Anna Kate Werge; Set Painters - Anna Kate Werge, Elyse McAteer, Brenna Griswold, Amy Stoelzel, Lily Quinn; Costumer - Teal Griswold; Costume Assistant - Dolores Werge; Prop Coordinators - Melinda Collelo, Bonnie Theriault; Props - Mike Griswold and Brenna Griswold; Lighting and Sound - Aidan Horrigan; Stage Crew - Amanda Bellman, Will A. Alexson, Alan Marcus, Allison Gilbert, Justin Gilbert, Elyse McAteer, Brian Montville, Michelle Montville; Set Construction - Anna Kate Werge, Wladimir Petruniw, Roy Simmons, Mike Griswold, Chris and Elyse McAteer, The Stoelzel Family, The Gilbert Family, Mike Krauss, Vincent McGovern; Photography - Aidan Horrigan and Robert Mattson; Logo Design - Eddie Krauss; Volunteer Coordinator - Debby Thurston; Business Manager - Kristi-Lyn Sadosky.
Performances:
December 2, 2022 through December 18, 2022
(Contact Box Office for Exact Times)
Bradley Playhouse, 30 Front Street (Route 44) in Putnam, CT.
TICKETS
ADULTS: $22
STUDENTS OR SENIORS (60+): $18
VETERANS OR FIRST RESPONDERS: $18
Please note: FLEX PASS holders need to sign-in online or CALL the Box Office to PURCHASE TICKETS
All seats reserved. Reservations may be made with a major credit card online at www.thebradleyplayhouse.org or by calling 860-928-7887.
This holidays season, theatregoers will be treated to an inventive new adaptation in the Bradley Playhouse's new production of "A CHRISTMAS CAROL."
The adaptation by director Aidan Horrigan uses enormously designed sets, designed by Horrigan, augmented by efforts of Scenic Artist Anna Kate Werge and the entire Set Painting team, that move and fit together like giant pieces of Legos or a jigsaw puzzle.
The production by the Bradley's Theatre Of Northeastern Connecticut also features handsome, period-consistent costumes, succinct lighting and occasionally surprising special effects yet keeping with the traditional and iconic Charles Dickens story.
The two-act play follows a pretty standard format and, having been produced enough times over the last century, all the bullet points are met here from the opening narration to (spoiler alert!) Scrooge's redemption.
In the role of the show's Narrator, "Charles Dickens" (Harry Pearson) reads the legendary tale he created.
There is a lot to commend the production. It is definitely a family friendly holiday treat.
Throughout the Dickens narrative, in the face of bleak times, there is still an prevailing feeling of warmth and optimism, especially coming from the actors playing the most propitiously inclined characters in the story: Scrooge's nephew, Fred (Alex Gardner), and Scrooge's persecuted clerk, Bob Cratchit (Jim Archambault).
In the iconic role, Mike Griswold impresses as miserly skinflint Ebenezer Scrooge, whose deceased business partner, Jacob Marley (Roy Simmons), returns from the grave to issue Scrooge a warning.
The two actors provide the best performances of the evening and the classic scene between Marley and Scrooge, as constructed by Horrigan, is extremely well executed.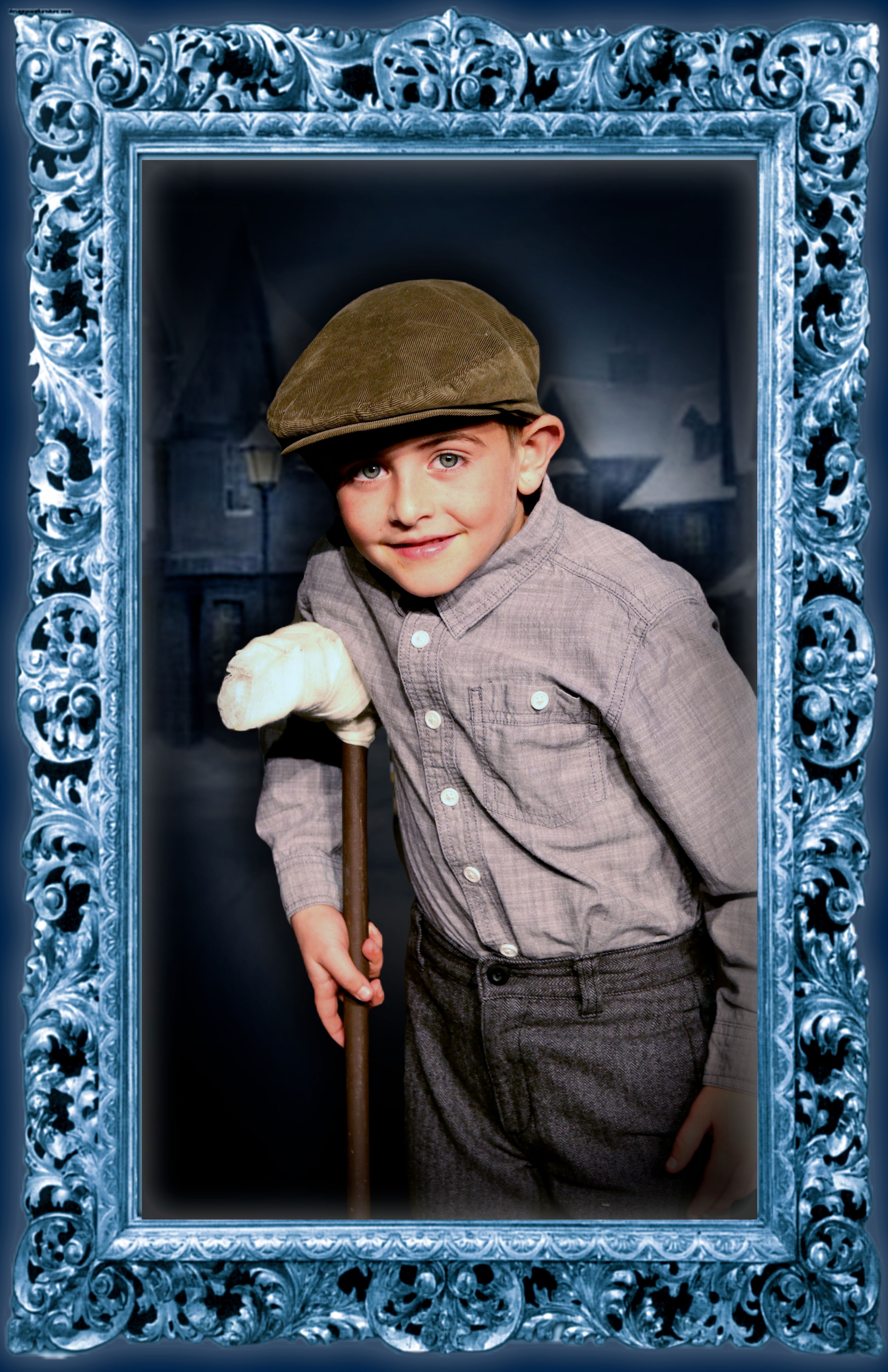 (Photo: Jeffrey McAteer as "Tiny Tim" in "A CHRISTMAS CAROL" playing at the Bradley Playhouse in Putnam, CT. through December 18, 2022. Photo Credit Aidan Horrigan)
Marley tells Scrooge to expect a visit by three spirits: the Ghosts of Christmas Past (in this adaptation, played by three actresses: Jade Casey, Michaela Casey and Shannon Casey), Present (Seth Jajliardo, doubling as "Mr. Howell") and "Future" ('portrayed,' by stage manager Brenna Griswold).
As the well-known saga unfolds, there were some rushed moments during the December 10th performance which resulted in some mumbled or flubbed lines, but this did not diminish the overall impact the staging.
The decision to use the "trio" of actresses as the Ghost of Christmas Past was a fascinating experiment as, emanating almost like fairies, they shared lines and swirled around on stage, creating the impression of an ethereal "vortex" as Scrooge visits his past.
However, the incessant "swirling" by the trio also tended to serve as a distraction from that same impression as it occasionally diverted attention from important moments of dialogue.
This occurs first when Scrooge visits his former employer, Fezziwig (Wladimir Petruniw, who also plays "Mr. Jeeves" and "Priest" in the production) and then later as Young Scrooge (Vincent McGovern, who also plays "Topper") is dumped by fiancé, Belle (Maggie Montville, who also plays "Susana").
If the swirling were more limited it would still provide a nice, amost airy effect.
As to the aforementioned emotional scene, in other productions Belle always comes off as a bit melancholy, subdued or doleful.
Not here.
This Belle is angry and feeling betrayed by her betrothed. This Belle is "P.O."-ed and she let's Young Ebenezer know her dissatisfaction in no uncertain terms. A wonderfully refreshing take on the character thanks to either the interpretation by Horrigan or Montville.
The Ghost of Christmas Present scene was also presented well in spite of a prop mishap which was aptly handled by Jajliardo who does a commendable job as the jovial but cautioning spirit.
The technical puppetry required for the Ghost of Christmas Future was aptly performed by stage manager Griswold. The puppetry was equally impressive for "Ignorance" and "Want" as puppeteered by their "Fabricator" Oliver Bellman.
The imagery of the highly intimidating spirit may prove a little unnerving for some. Young children may want to hold tightly onto their parents hands...just in case their parents become frightened.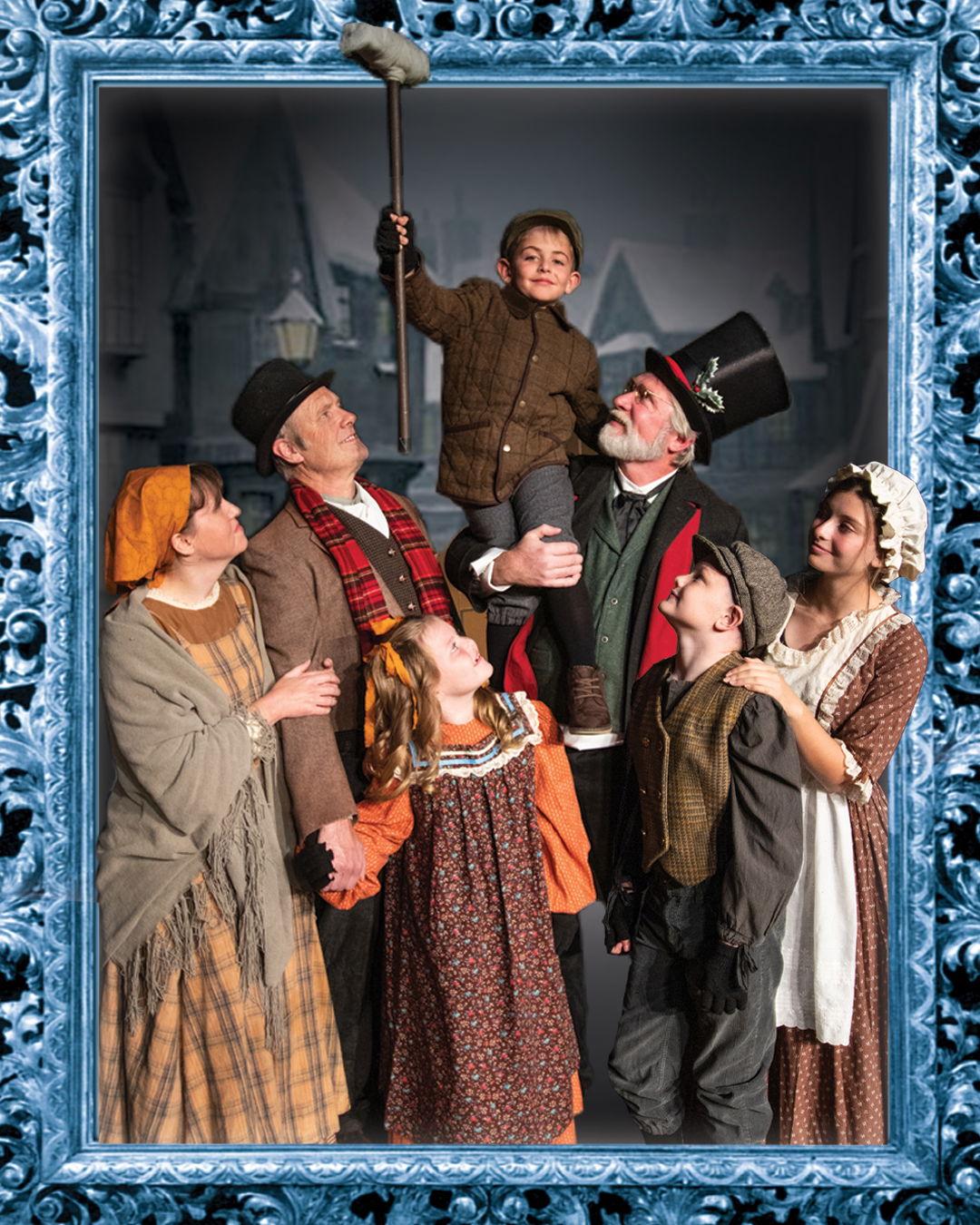 (Photo: The CAST of "A CHRISTMAS CAROL" playing at the Bradley Playhouse in Putnam, CT. through December 18, 2022. Photo Credit Aidan Horrigan)
Most of the production flows quite well, including some of the more complex scene changes. There were some scene changes which were a bit noisier than others but, overall, the noise was kept under control. Again, credit to Griswold and the entire backstage team.
For a wonderful holiday outing, families should definitely make some time to see this fun and lively production from the folks at the Bradley. The show plays until December 18th.
Approximately 90 minutes with one intermission.
Kevin T. Baldwin is a member of the American Theatre Critics Association (ATCA)
@MetrmagReviews
@Theatre_Critics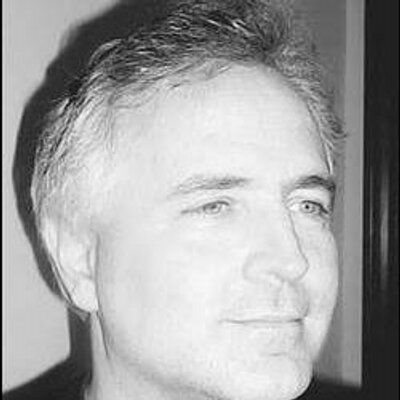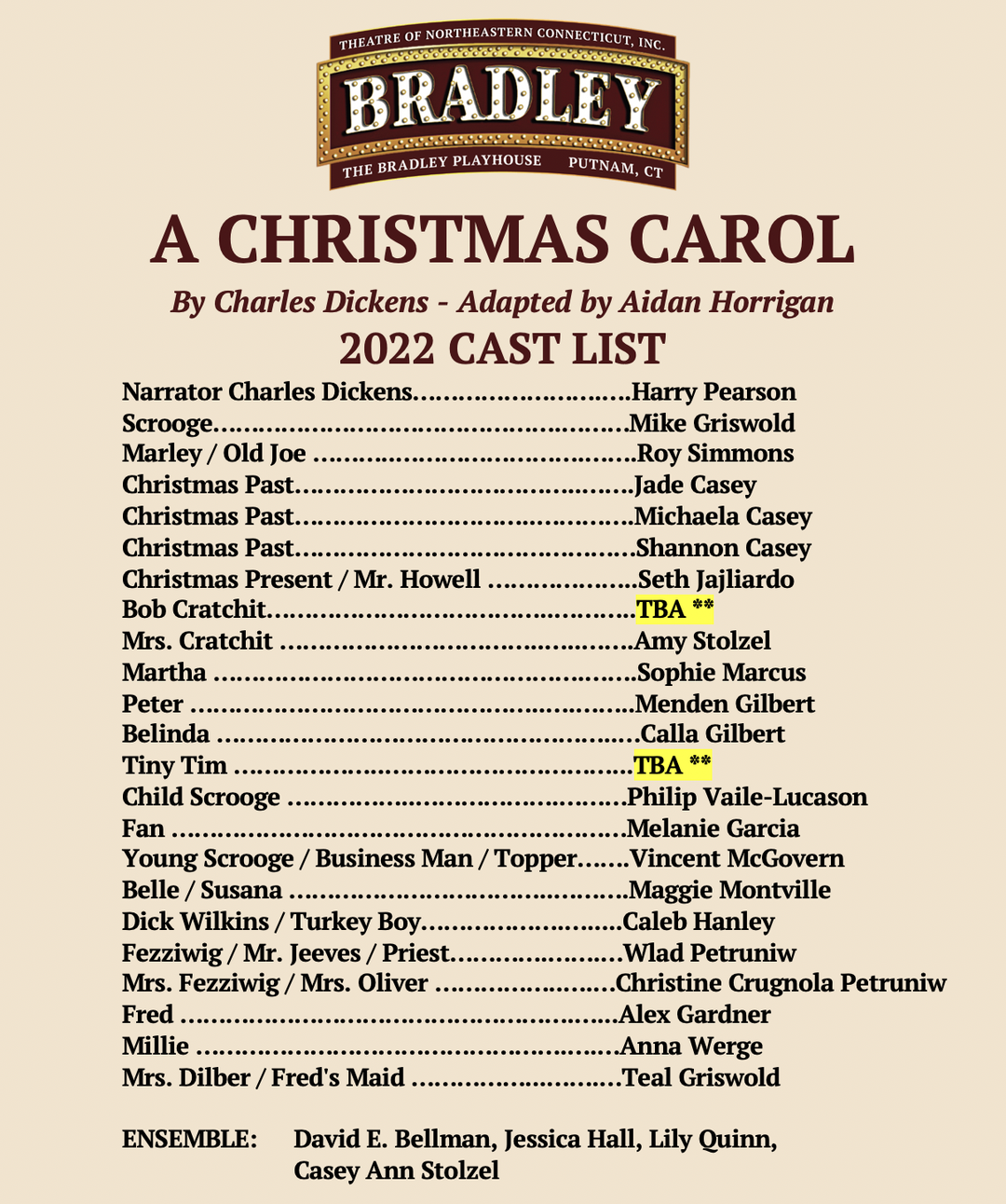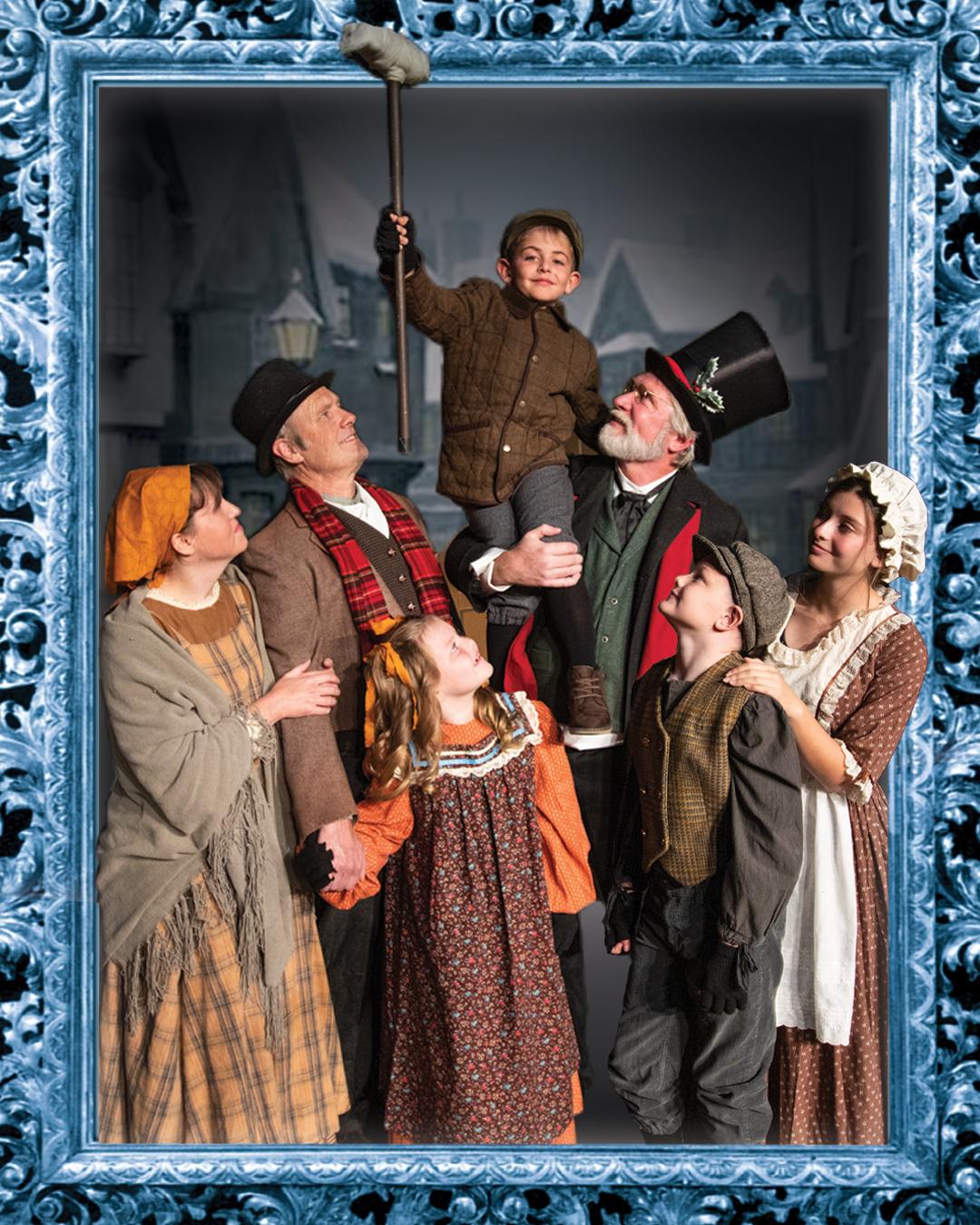 (Photo: CAST of the Bradley Playhouse production of "A CHRISTMAS CAROL" - Pictured are: (Back Row) Amy Stolzel (Mrs. Cratchit), Jim Archambault (Bob Cratchit), Jeffrey McAteer (Tiny Tim), Michael Griswold (Scrooge), Sophie Marcus (Martha); (Front Row) Calla Gilbert (Belinda), Menden Gilbert (Peter). Photo Credit Aidan Horrigan)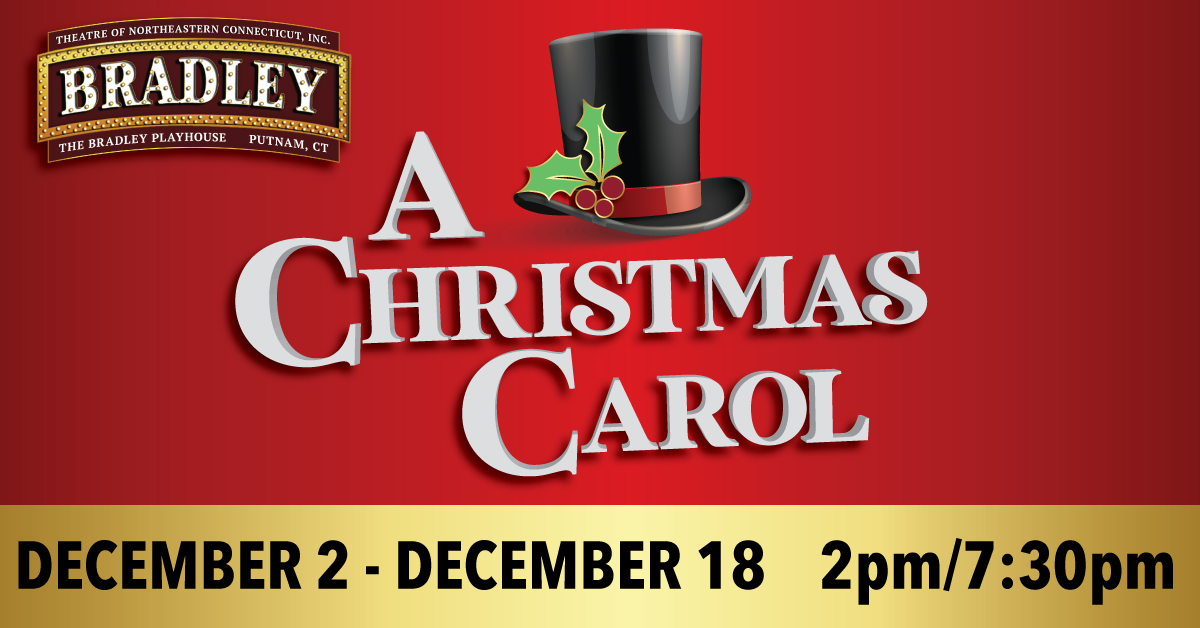 ABOUT THE SHOW
Dare we say it?
Yes, it is beginning to look a lot like Christmas!
An excellent way to get in the spirit of the holiday is at the Bradley Playhouse, where you can once again visit with Scrooge, the timeless spirits, and Tiny Tim and all the Cratchits.
The Theatre of Northeastern Connecticut is proud and excited to present Charles Dickens' beloved story, "A CHRISTMAS CAROL" which opens December 2nd and runs for three weekends.
"A CHRISTMAS CAROL" by Charles Dickens, adapted by Aidan Horrigan is a traditional take on the beloved ghost story following the tight-fisted Ebenezer Scrooge through a series of strange and magical journeys with three ghosts, where he ultimately discovers the true spirit of the holiday season.
This Holiday favorite was adapted exclusively for the Bradley Playhouse stage and this production will feature effects and play with sound, allowing your family to feel immersed as they follow Scrooge into the past, present, and future of what Christmas really means.
Bring your family and friends to enjoy this special magical holiday you will only find at The Bradley Playhouse!
COVID-19 PROTOCOL
Wearing a mask is optional if you are vaccinated. For the safety of patrons, cast, crew, and volunteers, we do request that a mask be worn by those who are not vaccinated.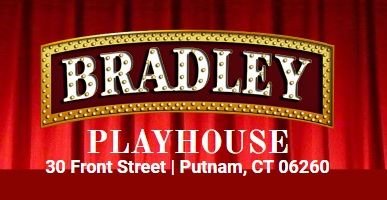 ABOUT THE BRADLEY PLAYHOUSE
The Bradley Playhouse is a 117 year-old vaudeville theatre in the heart of the Putnam antiques and restaurant district in the "Quiet Corner" of Northeastern Connecticut. Since 1991, the Bradley Playhouse has been managed by the volunteers of The Theatre of Northeastern Connecticut, Inc. (TNECT).
ABOUT THEATRE OF NORTHEASTERN CONNECTICUT
TNECT produces eight main season shows per year and a number of special fundraising events for The Bradley Playhouse Restoration Fund. TNECT's mission is to produce and sponsor quality theatre and entertainment for the residents of Northeastern Connecticut and the surrounding areas, to encourage the development of creativity through the support of local artists, and to support education and hands-on experience in the creation, direction, and production of theatre and the performing arts.
The Bradley Playhouse
30 Front Street
PO Box 71
Putnam, CT 06260-1942