(Cover Photo: John Logan and Cha-Chi Loprete. Photo Courtesy of the City Winery web page)
By Kevin T. Baldwin
METRMAG Reviewer
# 774-242-6724


METRMAG Spotlight On:
CITY WINERY OF BOSTON
Presents
"COME TOGETHER - A NIGHT OF BEATLES MAGIC, MYSTERY & HISTORY"
Starring:
Cha-Chi Loprete & John Logan
Celebrating the Anniversary of the Beatles Concert at Boston Garden
ONE NIGHT ONLY!
September 12, 2022
Doors will open at 5:00pm
Show begins at 6:30pm
Tickets: $25 Advanced, $30 Day of show
For tickets and information, visit citywinery.com/boston
City Winery is located at 80 Beverly Street, between Haymarket and North Station in Boston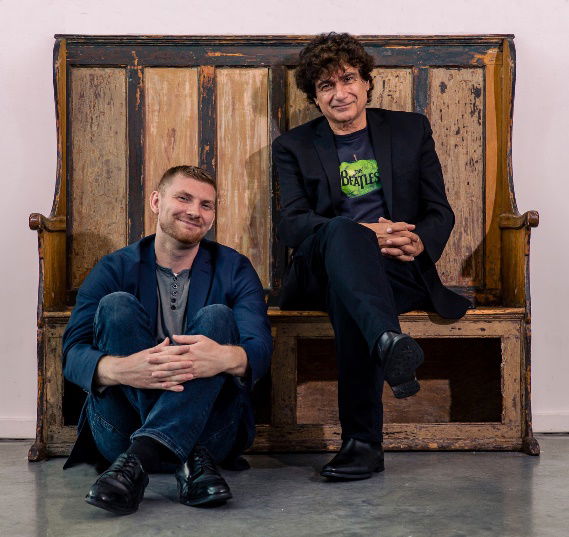 METRMAG Spotlight On:

Boston Radio Personality Cha-Chi Loprete & Magician John Logan
Without overtly seeking them out, one might hear a Beatles tune at any random point during their average day - on the radio in their car, over the air at their local store or service center, etc.
Just as I was in anticipation of this interview, this morning I heard the songs "Help!" on my car radio, "Strawberry Fields Forever" at a Dunkin Donuts and George Harrison's "Got My Mind Set On You" piped into my workplace.
The quartet, blessed and cursed with the moniker "Fab Four," scored the soundtrack for the 1960s. Between the opening guitar riffs of "I Want To Hold Your Hand" to the final lyrics of "Her Majesty" (at the end of Abbey Road), the world dramatically, irrevocably changed - and the Beatles reflected those changes.
That score still thrives today and its composers are still being celebrated.
On Monday, September 12, 2022 the celebration continues at the City Winery in Boston, commemorating 58 years to the night the Beatles performed live at the Boston Garden in 1964.
Legendary Boston radio personality and Beatles historian Cha-Chi Loprete has teamed up with award-winning magician John Logan to create "COME TOGETHER: A NIGHT OF BEATLES MAGIC, MYSTERY & HISTORY" with a Beatles celebration unique to Boston.
The two discuss how they came together to form "COME TOGETHER."
"I've always been a fan of Cha-Chi's and of the Beatles," Logan says. "I reached out to him and it took off from there. I have my own magic show that is Beatles themed. So, I suggested that we could blend our mutual Beatles passions together. Even if you know nothing about the Beatles, though, you can have a good time."
Loprete echoes Logan's sentiment.
"Being a longtime radio guy, when I heard from John via email, I did some research," Loprete says. "I discovered that this is an interesting guy - and, although it took me a few connects, I finally met him at the Regent Theatre in Arlington and saw that he was a very talented and unique guy."
The duo went out for lunch and, according to Loprete, the rapport was instant and really good. Loprete and his wife, Stephanie, went to three of Logan's "Magic with the Beatles" shows and says they both "loved the shows."
"The shows were so full of the story of the Beatles," Loprete claims. "Like John says - even if you know nothing about the Beatles, you're still entertained. I still don't know how he does some of these tricks but he has so many which all seem "Beatles-centric."
City Winery had reached out to Loprete and he says the idea of a partnership with Logan for the event immediately "clicked."
"We hashed it out and here we are - just days away," Loprete says. "It will be a fun, fantastic show. I am honored to work with John."
The evening will be a "Magical History Tour" for fans eager to learn more about how rock's most iconic band changed the world.
This multimedia experience includes Logan's innovative Beatles' inspired magic, in addition to stories and images from the night the Beatles performed at the Boston Garden in 1964.
John Duke Logan is an international keynote speaker and award-winning magician who received a standing ovation on season 14 of America's Got Talent astounding the judges, including former Spice Girl and AGT judge Mel B who remarked, "That was incredible!"
Logan has occasionally been referred to as the unofficial "Team Magician" for the New England Patriots. He describes how that opportunity arose and if he ran into any hard core Beatles fans among the team that impressed Logan on their knowledge of the Fab Four.
"A few years ago I applied for a marketing position with the (Patriots')organization and they saw I was a magician and we set something up," Logan recalls.
It was the media that nicknamed Logan the (again, unofficial) "Team Magician" for the New England Patriots after millions of people watched him perform for the players every week on social media.
"So, every week a new player would come into my studio and we would do something. I'd learn about the players and we'd do some magic tricks (almost as like a team building exercise)," Logan explains. "Well, that caught the attention of Tom Brady who mentioned me in an interview, which was pretty cool. Also, Malcolm Mitchell and I became really close. Malcolm and I also do events together and I helped him with his foundation."
Logan is also producer and host of his popular "Magic with The Beatles" show, which blends magic, stories, audience interaction, and media to share how the Beatles created some of history's most magical and iconic moments.
According to the event press release, the "Fab Four" festivities taking place on the 12th will also include an opportunity for patrons to prove they aren't "fools on the hill" with trivia challenges and prizes including original Beatles vinyl courtesy of Cheap Thrills Music & More of Dedham MA, Red Sox tickets, and other great gems.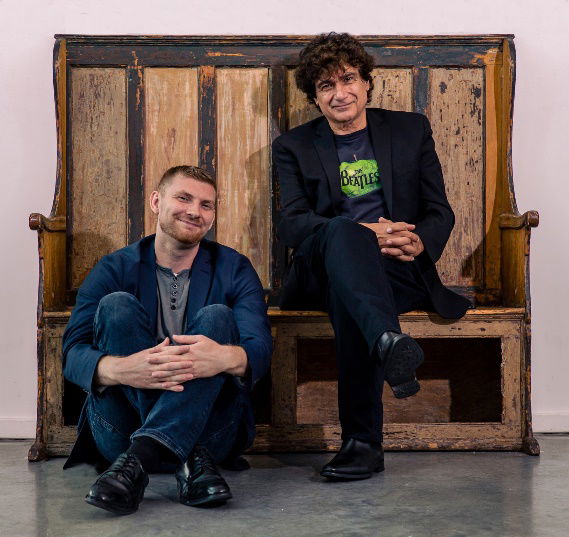 (Pictured: John Logan and Cha-Chi Loprete. Photo Courtesy of the City Winery web page)
Cha-Chi Loprete is a first-generation Beatles fan and longtime host of "Breakfast with The Beatles" radio broadcast heard weekly in three New England states and around the world.
In his four decades in broadcasting, Loprete has interviewed Paul McCartney, George Harrison and Ringo Starr many times as well as historic figures from the Beatles' inner circle and beyond, including George Martin, Pete Best, Yoko Ono, Peter Asher, and many others.
A veteran broadcaster of iconic Boston radio stations WBCN and WZLX, Loprete now hosts a weekly show on radio station WUMB entitled "Breakfast With The Beatles."
Loprete's extensive knowledge of the Beatles, both as a band and individually, and his significant collection of Beatles memorabilia is well known in the greater Boston area.
"Breakfast With The Beatles" is broadcast every Saturday morning on WUMB from 6:00am to 8:00am featuring Beatles music, interviews, rarities, solo Beatles, Beatles news and more.
"WUMB picked up the show and it got a lot of action there," Loprete describes. "A lot of people listen to the show. Now it runs on 91.9 in Boston, on Seacoast Oldies on 92.1 in NH and 97.1 in Maine. My streaming numbers go beyond any other show."
For readers who may not be familiar with the station, the content provided by WUMB is astonishingly divergent, moreso than anything else on radio. From Celtic to World Music to Classic Rock and Folk, Bluegrass and more - the station does not cater to one specific demographic audience. Loprete describes how it feels to be part of such an eclectic mix of programming.
"I really enjoy it," Loprete says. "I'm an old school radio guy. In the 80s at radio stations, there used to be wall-to-wall vinyl, CDs everywhere, posters all over the wall - these were real, Bonifide radio stations. Today's radio stations feel more like banks instead of radio stations. Some people call WUMB a college radio station - but it has been around 35 years and has real music persons. The air staff is made up of real respectable rock and roll talent and the station has an umbrella of reach for all musical genres."
According to the promotional page on citywinery.com, people who "COME TOGETHER" on the 12th will be treated not only to trivia and magic but also to stories from those who were actually there at the Boston Garden when the Beatles played.
"We are inviting those people who were actually there 58 years ago so they can share their recollections. There will also be rare footage played and showing what happened that night in Boston," Loprete says.
As a professional magician, Logan says he plans on incorporating some of his own brand of magic within the Beatles retrospective.
"My magic is modern, no fancy props, but also inspirational, as swell," Logan says. "I try to have a little lesson in every trick. Every trick is geared around a Beatles' story. The script and presentation is tuned into the history of the Beatles, so people learn in a fun and engaging way.
"John is an innovator," Loprete says, praising the magician. "For me, personally, I am blown away by his tricks which always leave me thinking, 'How did he DO that?' I think he's a mind reader in a lot of respects. I am learning more as I go about the industry of magic."
Loprete says there will also be several special guests at the event, including Erik Taros, a film archivist who will provide a clip of the Beatles performing in Boston.
"Erik has worked with Peter Jackson and Ron Howard on their Beatles films," Loprete says. "Professor David Gallant of Suffolk University ('The Beatles: Here, There and Everywhere') who is a Beatles expert, will also be there. Other 'maybes' right now are hoped for and could be there, as well. We'll just have to see."
And in the end...what can those joining in the fun on Monday night expect?
"Having been some days in preparation, a splendid time is guaranteed for all "
- John Lennon / Paul McCartney
"COME TOGETHER - A NIGHT OF BEATLES MAGIC, MYSTERY & HISTORY" at City Winery Boston takes place Monday September 12, 2022. Doors will open at 5:00pm. The show begins at 6:30pm.
In honor of "Her Majesty" Queen Elizabeth II (1926-2022)
"I wanna tell her that I love her a lot
But I gotta get a belly full of wine
Her Majesty is a pretty nice girl
Someday I'm gonna make her mine, oh yeah
Someday I'm gonna make her mine"
- John Lennon / Paul McCartney
Kevin T. Baldwin is a member of the American Theatre Critics Association (ATCA)
@MetrmagReviews
@Theatre_Critics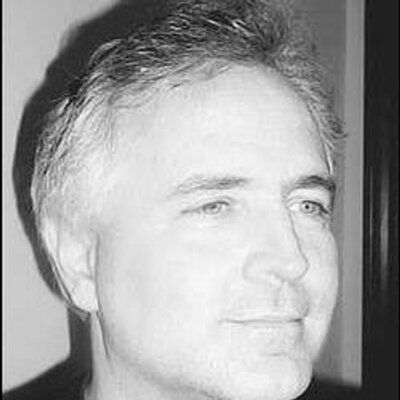 ABOUT THE CITY WINERY BOSTON
80 Beverly Street
Boston, MA 02114617-933-8047
BOSTONCONCIERGE@CITYWINERY.COM