Theatre at the Mount
Announces Auditions For
"THE PLAY THAT GOES WRONG"
CASTING CALL
Welcome to the opening night of The Murder of Haversham Manor where things are quickly going from bad to utterly disastrous.
With an unconscious leading lady, a corpse that can't play dead, and actors who trip over everything (including their lines), it's a riotous explosion of comedy.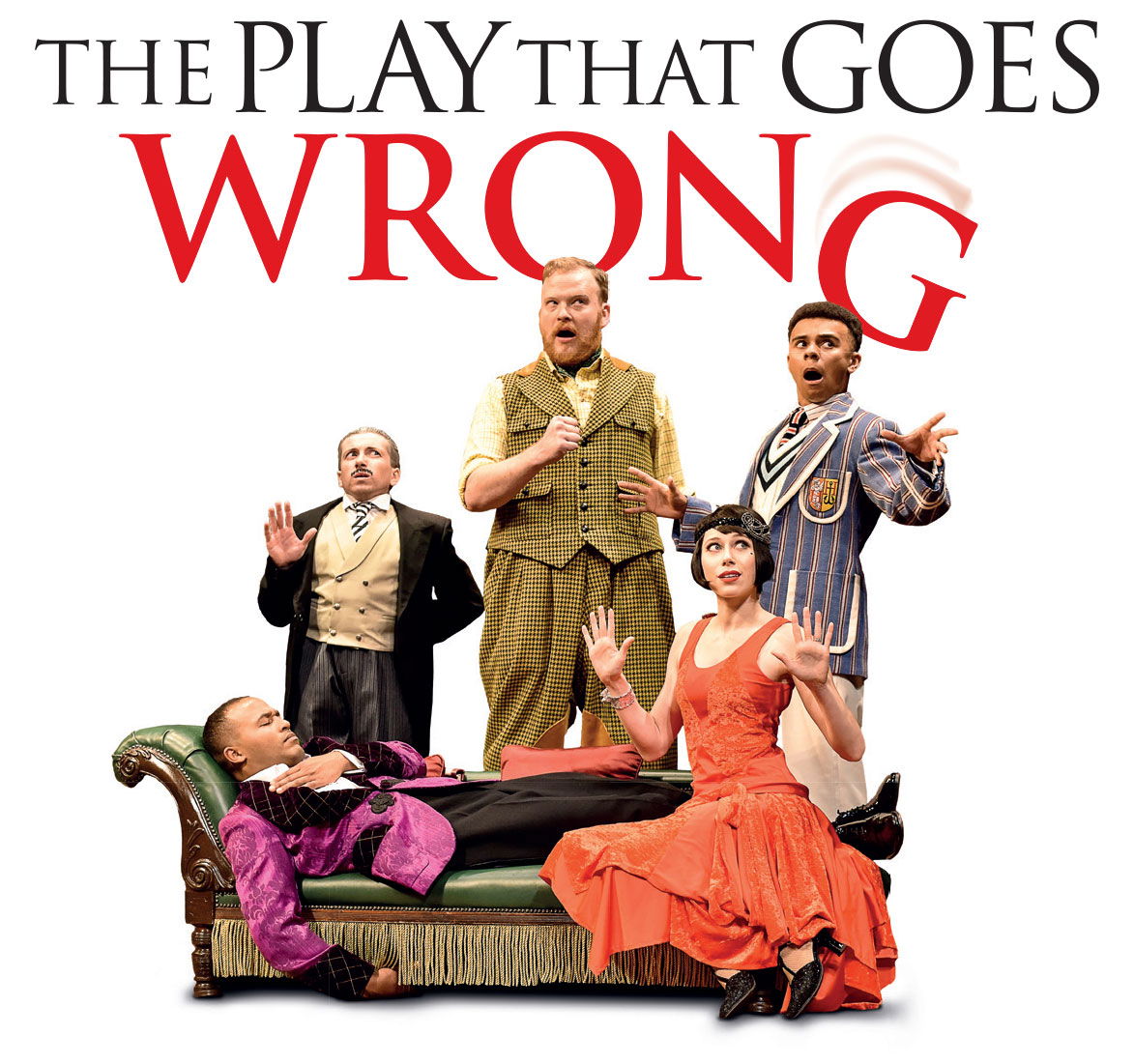 Director – Craig Cormier
Cast Requirements: 8 adults who are in excellent physical condition and have a keen ability and understanding of comedy.
Where: Mount Wachusett Community College, Room 182
When: Sunday, July 17 at 6PM sharp & Monday, July 18 at 7:00PM sharp - By Appointment Only
To schedule an appointment, email box-office@mwcc.mass.edu
Deadline to schedule an appointment is JULY 10
Auditions will consist of readings from the script
CLICK HERE TO DOWNLOAD AUDITION READINGS:
https://www.dropbox.com/sh/ye7rwl3u57oflqx/AAA_92MSgEFmtCDsIpYb2sQda?dl=0
CLICK HERE FOR CHARACTER DESCRIPTIONS, TIPS ON ACCENTS AND MORE AUDITION INFORMATION

Performance Dates: October 7, 8, 14, 15 @ 7:30PM; October 16 @ 2PM
Tentative Rehearsal Schedule:
Primary days Sundays 6-9pm; Tuesdays and Thursdays 7-9:30pm starting August 21st with a read through and character study the last week of July. There will be double rehearsals on some Sundays as we get closer to performances.
PROOF OF FULL COVID VACCINATION AND PHOTO ID MUST BE PROVIDED AT THE AUDITION
For more information contact Professor Gail Steele at 978 630-9162 or at g_steele@mwcc.mass.edu

Theatre at the Mount auditions and roles are open to ALL. Persons of all races, ethnicities, national origins, genders, sexual orientations, ages and ability statuses are given fair consideration for any and all roles.