Studio Theatre Worcester
Will Hold Auditions
for
"THE MAD ONES"
Studio Theatre Worcester is excited to announce Non-Equity/PAID auditions for their production of "THE MAD ONES" (formerly known as "The Unauthorized Autobiography of Samantha Brown").
Written by Kait Kerrigan and Bree Lowdermilk
Directed by Lydia Cochran
Music Direction by Kris Layton.
All artists are paid via a stipend (1099).
Audition Dates:
Saturday, March 18, 2023 from 3:00pm until 6:00pm
Sunday, March 19, 2023 from 7:00pm until 10:00pm
Tuesday, March 21, 2023 from 7:00pm until 10:00pm
Please prepare a monologue and 32 bars from a song.
An accompanist will be provided.
Performance Dates:
June 15 through June 25, 2023
(Contact Box Office for Exact Times)
Performances to he held at the Black Box Theatre at the Worcester Academy Performance Center.
Click the link below to sign-up for an audition slot:
https://www.theaterforms.com/StudioTheatreWorcester/TheMadOnes/auditionform/
CHARACTER DESCRIPTIONS:
- (Female-presenting, any ethnicity) 18-25; must be able to truthfully portray a high school Senior. Smart, with a wry sense of humor and wicked sense of play. She takes herself too seriously. She is a worrier. Detached and straight-forward.
- (Female-presenting, any ethnicity) 18-25; must be able to truthfully portray a high school Senior. So alive, spontaneous, brighter than bright, cooler than cool. She is not bookish like Sam but she has intuition and a deep ability to connect with the human condition.
- (Female-presenting, any ethnicity) 50-60. Sam's mother. A professor of statistics. Incisive, dead pan. Previously remote, Bev's been more involved of late – one might say overbearing.
- (Male-presenting, any ethnicity) 18-25, must be able to truthfully portray a high school Senior. Kind, a heartthrob. He has great emotional intelligence and the loyalty of a St. Bernard. Ability to play acoustic guitar is a plus, but not mandatory.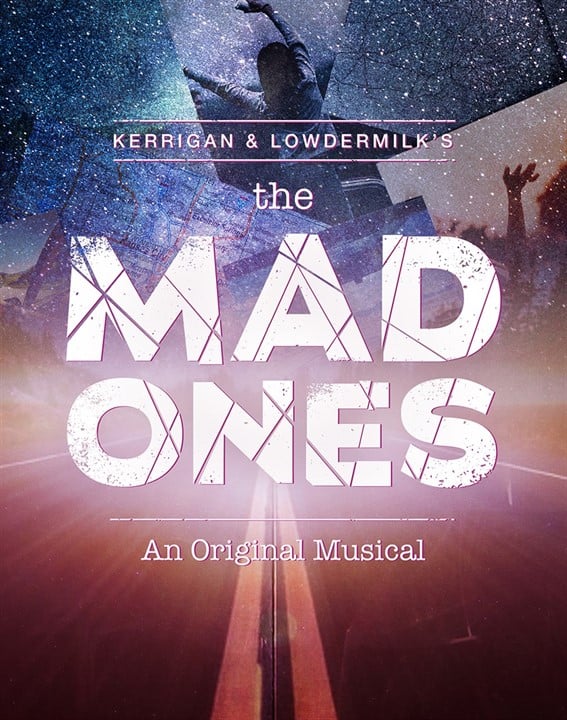 ABOUT THE SHOW
Mad to live, mad to talk, mad to be saved...
18-year-old Samantha Brown sits in a hand-me-down car with the keys clutched in her hand.
Caught between a yearning for the unknown and feeling bound by expectation, she telescopes back to a time before her world had fallen apart.
As she relives her senior year, we meet Sam's well-intentioned helicopter mother Bev and her high school sweetheart of a boyfriend Adam, but it's her painfully alive best friend Kelly that haunts her.
Kelly was everything Sam is not – impetuous and daring.
She pushed Sam to break rules and do the unexpected.
When Kelly is killed in a car wreck, Sam loses not only her best friend but also the part of herself that was learning to be brave.
Now, Sam has to make a decision:
Will she follow her mother's dreams for her, or will she summon the courage to drive away from her friends and family into a future she can't imagine?

ABOUT STUDIO THEATRE WORCESTER
MISSION
Studio Theatre Worcester is committed to a differentiated, professional theatre experience that reflects the diversity and vibrancy of Worcester communities. Our high quality, theatrical productions and education programs inspire and challenge our audiences while providing compensated opportunities for artists.
VISION
Studio Theatre Worcester will be the professional theatre of choice for artists, designers, educators, and theatre goers in Central Massachusetts.
VALUES:
Produce QUALITY productions that elicit VISCERAL experiences for our patrons. Foster INCLUSIVITY, DIVERSITY, and EQUITY throughout all areas of our organization. Encourage continued learning by providing EDUCATION opportunities. Promote and invest in the use of LOCAL talent. Invest in INNOVATION to keep the costs of our productions and classes affordable. Develop a strong bond with the COMMUNITY. Identify and DISMANTLE SYSTEMS that inhibit access to theatre. Build SUSTAINABLE VALUE through fiscal responsibility.
https://www.studiotheatreworcester.org/contact-us