Theatre at the Mount (Gardner, MA.)
Will Hold AUDITIONS
For the Musical
"LITTLE SHOP OF HORRORS"
Written by Howard Ashman.
Music By Alan Menken with Lyrics By Howard Ashman.
Based on the 1960 Roger Corman horror film "Little Shop of Horrors" written by Charles B. Griffith.
Director – Gail Steele
Music Director – Dave Twiss
Choreographer – Alison Hall
Auditions to be held at: Mount Wachusett Community College (in the theatre)
Tuesday, December 7 and Wednesday, December 8, 2021 beginning at 7:00pm – BY APPOINTMENT ONLY
(To schedule an appointment, email box-office@mwcc.mass.edu no later than December 1, 2021)
PROOF OF FULL COVID VACCINATION AND PHOTO ID MUST BE PROVIDED AT THE AUDITION
Performance Dates:
February 25, 26, March 4, 5, 2022 at 7:30pm; February 27 & March 6, 2022 at 2:00pm
Tentative Rehearsal Schedule: Primary days Sundays 2 – 5PM; Mondays and Wednesdays 7-9:30PM. There will be double rehearsals on some Sundays as we get closer to performances.
Please prepare a short vocal selection that best shows your abilities and range (bring sheet music if selection is not from the show). Also expect a dance audition and cold-readings from the script for key roles.
For more information contact Professor Gail Steele at 978 630-9162 or at g_steele@mwcc.mass.edu
ABOUT THE SHOW:
One of the longest-running Off-Broadway shows of all time, this affectionate spoof of 1950s sci-fi movies has become a household name.
A strange and unusual plant seems like just the thing to save a beleaguered Skid Row flower shop and its hapless employees, Seymour and Audrey.
But when that plant turns out to feed only on blood and is inclined toward world-domination, well… things get a little messy.
Charming, tuneful and hilarious, with tongue firmly planted in cheek, Little Shop of Horrors never fails to entertain.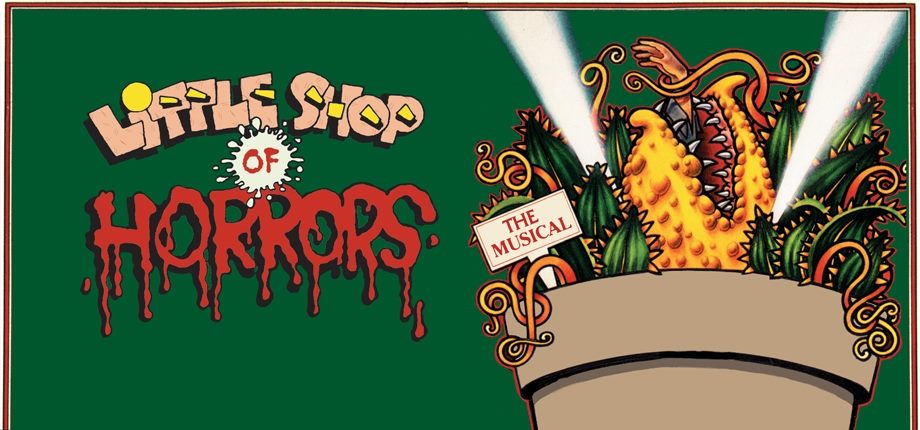 CAST REQUIREMENTS – 12 to 14 adult men and women
(Please review character descriptions below)
CASTING INFORMATION
MR. MUSHNIK – the seasoned owner of the failing East Side flower shop and Seymour's nosy boss. He is profit-driven, greedy and manipulative.
SEYMOUR – An insecure, put-upon florist's clerk and eventual hero. He is a genuine, well-meaning man who is taken for granted because of his clumsy ways and poor social skills.
ORIN SCRIVELLO – An egotistical dentist with a passion for leather and sadistic tendencies. Audrey's abusive boyfriend, who is targeted by Seymour.
AUDREY – Bleached-blond, secret love of Seymour's life. She has poor self-esteem and education, but incredibly good looks and a sweet and vulnerable demeanor.
CRYSTAL, RONETTE, CHIFFON – Street urchins and back up singers who act as the occasional Greek Chorus. Young, hip, and smart, these girls are the only ones who have a grip on reality.
VOICE OF THE PLANT – An actor/vocalist located offstage. The voice is that of a conniving, street-smart "villain."
THE PLANT (Audrey 2) – Puppet operator. An anthropomorphic cross between a Venus flytrap and an avocado, the plant has an appetite for human flesh that is appeased by Seymour.
ENSEMBLE – 4 to 6 performers who play a variety of small roles within the show
Theatre at the Mount auditions and roles are open to ALL. Persons of all races, ethnicities, national origins, genders, sexual orientations, ages and ability statuses are given fair consideration for any and all roles.
For more information contact Professor Gail Steele at 978 630-9162 or at g_steele@mwcc.mass.edu