The Gateway Players
Will Hold AUDITIONS
For Lucy Williams'
"CHRISTMAS SHORTS"
Written by Lucy Williams
Directed by Pat Haddock,
Assistant Director Stephen Jean
Producer Kathi Grenier
Fellowship Hall of Elm Street Congregational Church, 61 Elm Street in Southbridge, MA. Entrance is on Park Street (around corner).
Presented by permission through special arrangement with Pioneer Drama Service.
Audition Dates:
September 17 & 19, 2023 from 6:00pm until 8:00pm
The cast includes both youth roles (age 10 and older) and adult roles. Performance dates are December 1-3, with 2 performances on Saturday.
Auditions to include cold readings from the script.
For questions about auditions call 508-764-4531.
Performances:
December 1, 2023 through December 3, 2023
(Contact Box Office for Exact Times)
Tickets:
Online credit card ticket sales are available at gateway-players.ticketleap.com/
For more information call 508-764-4531.
COVID 19 PROTOCOLS
Contact Venue for Most Updated COVID-19 Safety Protocols and Information.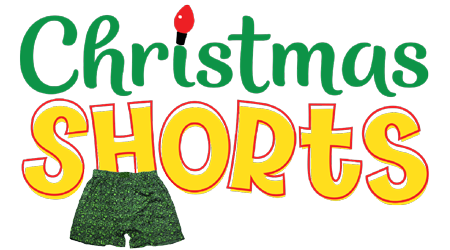 ABOUT THE SHOW
There's something for everyone in "CHRISTMAS SHORTS" a one-act holiday delight made up of short scenes and monologues written by Lucy Williams.
You'll find everything here, from kids writing letters to Santa, to the big guy getting ready for Christmas himself, to a bunch of elves who accidentally rip Santa's gift bag at the last minute. (Don't worry, Mrs. Claus can fix it!)
There's a sports segment featuring the 845th annual Reindeer Games and a holiday quiz show featuring Scrooge, Tiny Tim, and the Ghost of Christmas Future.
A soap opera, "As the North Pole Turns," a news segment from the North Pole News, and some Christmas-themed commercials round out this fun seasonal comedy.
The large cast offers the opportunity to put lots of kids on stage to share the spotlight or a small ensemble of young actors can each take on several roles. The running time is also flexible if you choose to leave out a few scenes, making "CHRISTMAS SHORTS" ideal for school assemblies. .

ABOUT GATEWAY PLAYERS OF SOUTHBRIDGE
Gateway Players Theatre, Inc. is an all-volunteer community theater providing quality live theatre performances and workshops to Southbridge, Sturbridge, and Charlton, Massachusetts and surrounding areas. Gateway Players Theatre, Inc. started in 1975, when a group of interested community members decided that Southbridge needed a theater group to bring live productions to the area. First using local schools and borrowed rehearsal and storage space, Gateway then moved into its current home in 1978, when Ruth Wells (of the American Optical Company Wells family) donated her home on Main Street as a cultural center in Southbridge. Gateway offers a full season of productions, usually performed at Elm Street Congregational Church, 61 Elm Street, Southbridge, MA, as well as workshops for youths and adults. Auditions are open to all, and new members are always welcome.
Gateway Players Theatre, Inc.
PO Box 171
Southbridge, MA 01550
508-764-4531