Theatre Group of Millis Announces
AUDITIONS
"ARSENIC AND OLD LACE"
IN MILLIS JUNE 21 and 23
Theatre Group of Millis announces Open Auditions for "Arsenic and Old Lace" by James Kesselring to be held Tuesday, June 21 and Thursday, June 23 from 7:00 pm to 9:00 pm at Millis High School Auditorium, 245 Plain Street, Millis.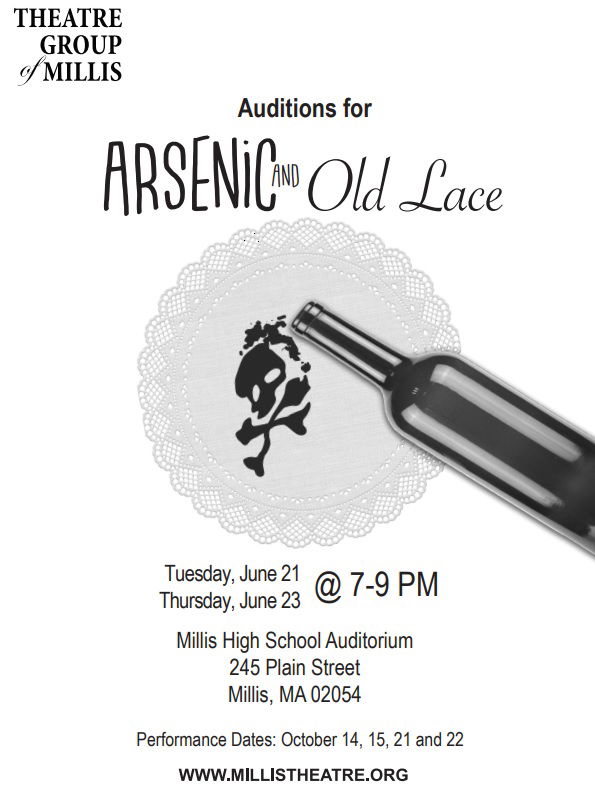 "Arsenic and Old Lace" is a classic hilarious dark comedy set in 1940's about two older lady aunts who see killing as an act of charity.
Good macabre fun with the eccentric Brewster family and their many buried secrets.
The cast includes three women, five men, and five additional roles that can be played by men or women.
Auditions will be script readings.
The play is directed by Marty BlackEagle.
Performance dates are Oct. 14, 15, 21 and 22.
For further information go to www.millistheatre.org.